Nevada Day Open House Will (Could) Be the Last for Bizarre, Wonderful Hammargren House
One of the most remarkable attractions in Las Vegas has to be the home of the state's former Lt. Governor, Lonnie Hammargren, and his wife Sandy. The couple opens their home for Nevada Day, and what's inside will blow your mind.
Lonnie Hammargren has a passion for preserving history, as well as an obsessive love of collecting that borders on hoarding, but in a demented genius sort of way.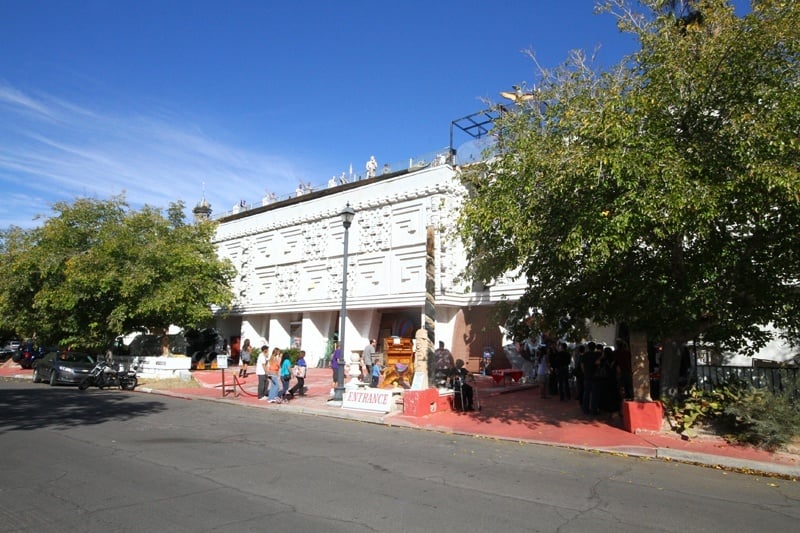 The Hammargren home is the stuff of Las Vegas legend. Many visitors to the city often don't even know it exists. We're about to change all that.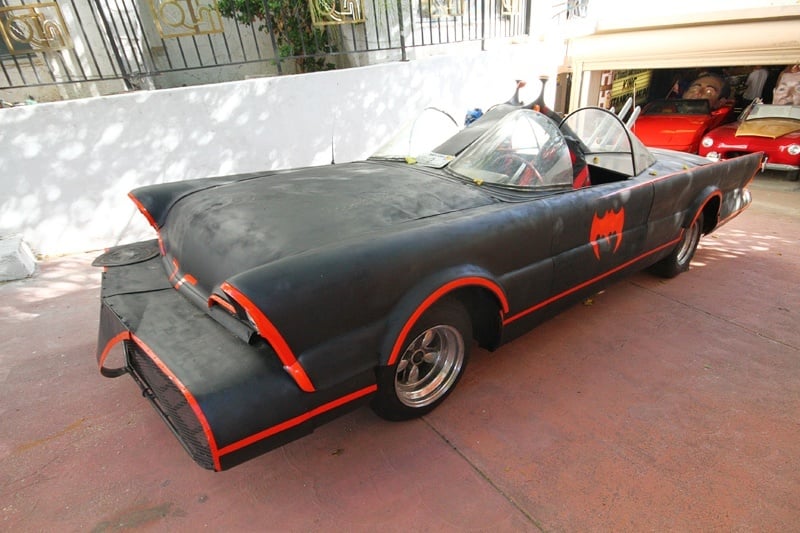 We've put together a gallery of 100 photos of the Hammargren house, and even with that number of photos, we barely scratched the surface of the treasure trove within.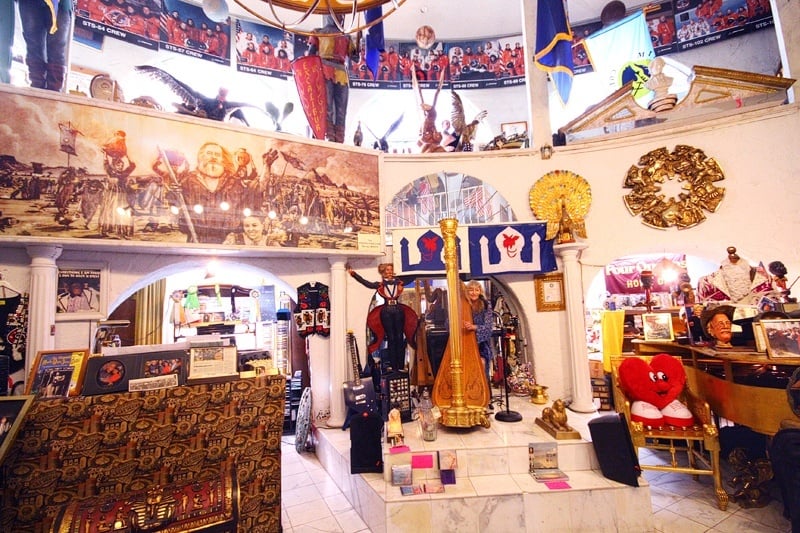 One of the reasons the Hammargren home has remained such a hidden gem is it's difficult to describe what it is.
Essentially, it's a sprawling estate (12,000-square-feet, actually three houses combined into one) where every room is themed and teeming with artifacts from around the world.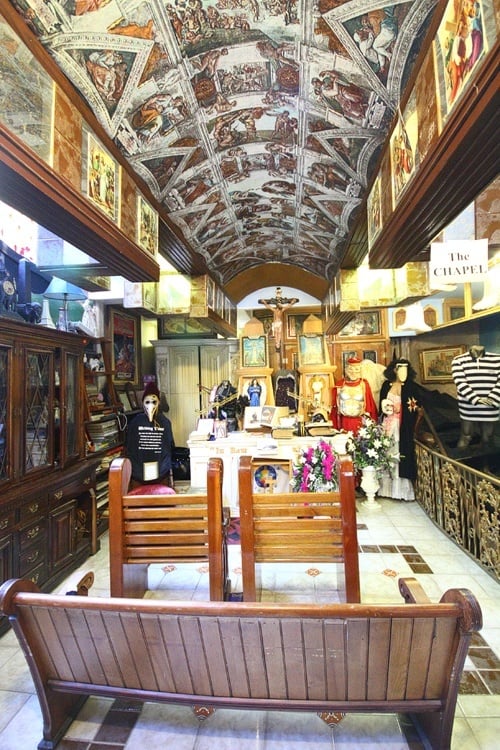 Many of the items in Lonnie Hammargren collection are related to Las Vegas, which serves to make it even more near and dear to this blog's heart.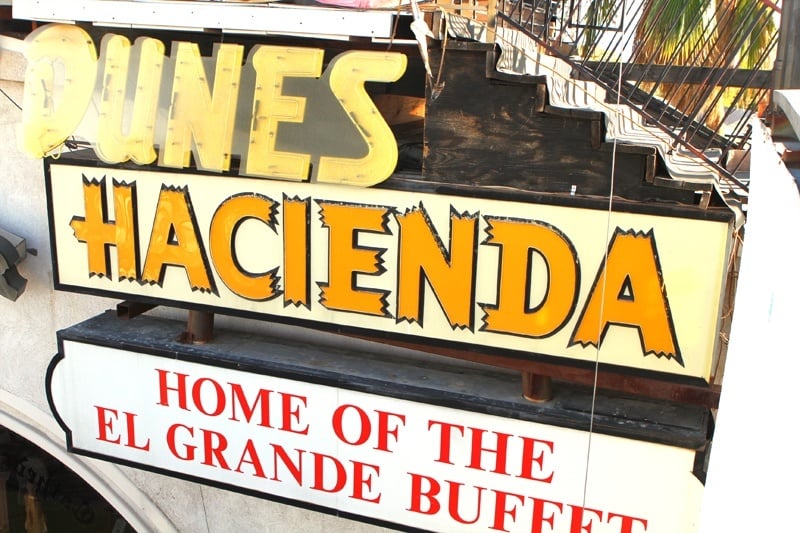 We can't even begin to fully list the artifacts on display in the "Hammargren Home of Nevada History" (as it's more commonly known than its proper name, Castillo del Sol).
For starters, there's an Apollo space capsule, the above-pictured Batmobile, a life-sized T-Rex, a full-sized gondola and plane, a replica of an atomic bomb, a spare engine from Howard Hughes' Spruce Goose, roller coaster cars from The Stratosphere, Sin City casino signs galore and thousands and thousands of curiosities and collectibles worth untold millions of dollars in WTF value alone.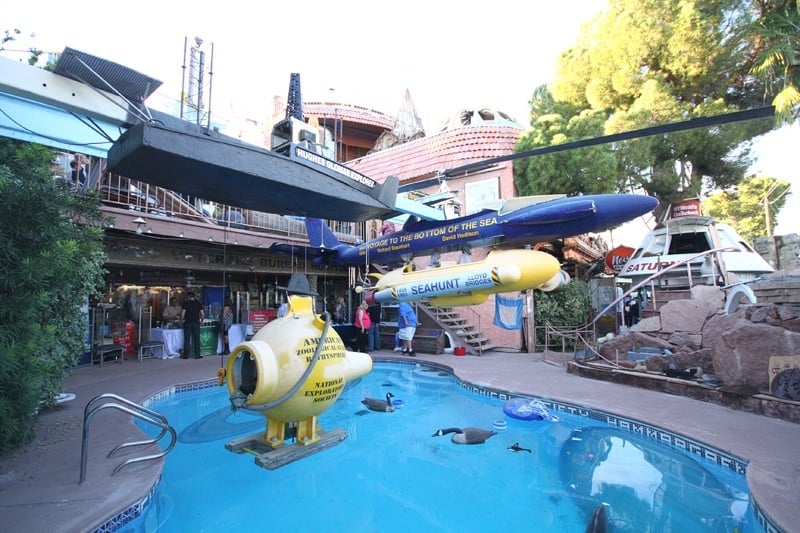 As you make your way through our 100 photos, remember all the objects you see have been collected and displayed by one person, Lonnie Hammargren. A very, very tired person, we assume.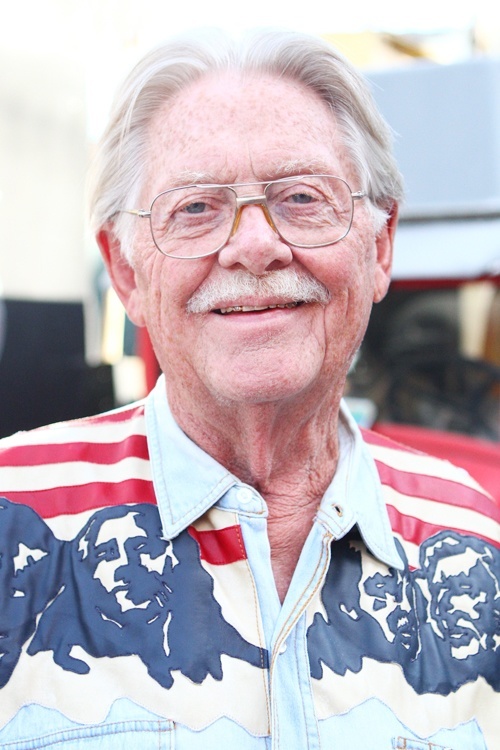 The sheer quantity and diversity of the objects on display are dizzying. Each time you turn a corner in the home, your senses are overwhelmed. Each item has a story. And every time you visit, you see something you missed the visit before.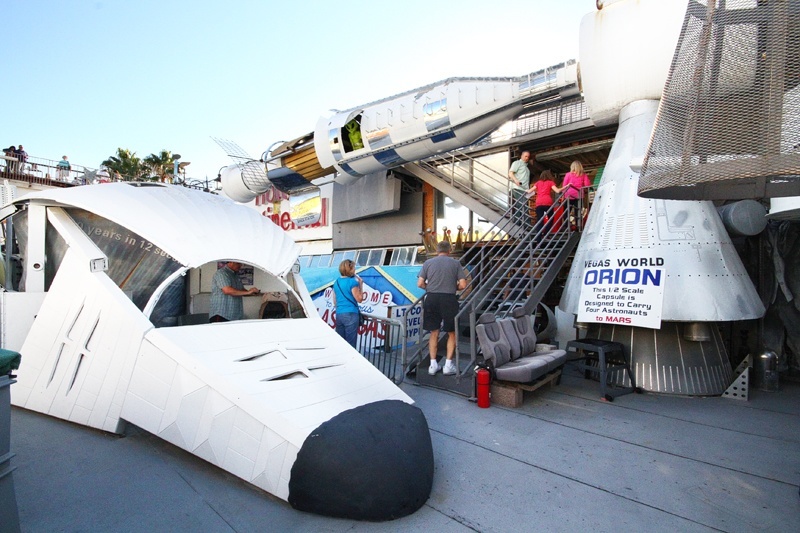 Whether you think Lonnie Hammargren (a former neurosurgeon) is an inveterate hoarder, or just a colorful eccentric, there's no denying he has a keen eye for the offbeat and an exceptional sense of the whimsical.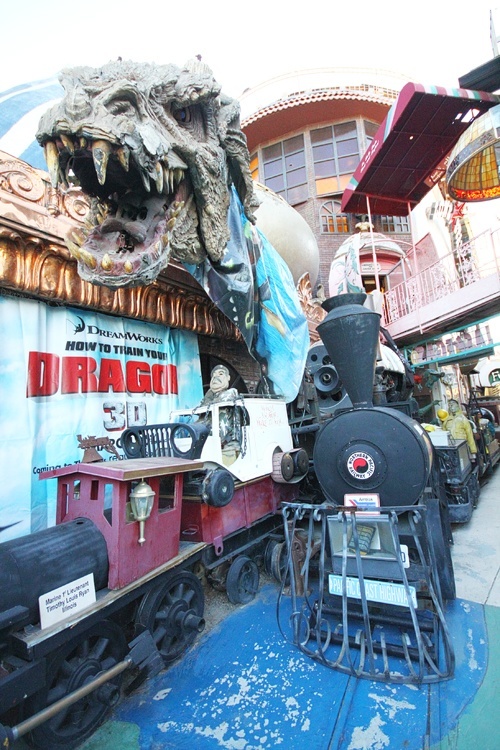 It's interesting to note that Hammargren has an Egyptian tomb beneath his house, and plans to be buried in it someday.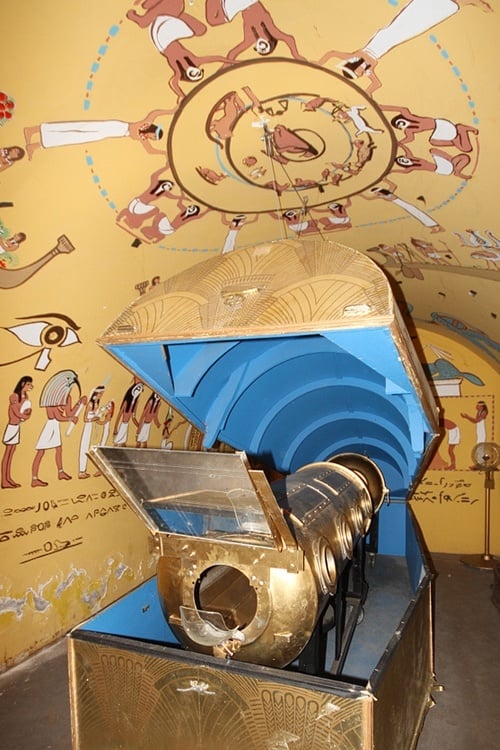 Here's the man, the legend, the somewhat askew Dr. Lonnie Hammargren.
Health problems and complaints from neighbors (the Hammargren house is in a residential neighborhood, after all, and used to draw hundreds of visitors a day) have kept open houses to a minimum in recent years.
Every year the open house happens could potentially be the last, so it creates a sense of urgency if you've never visited before.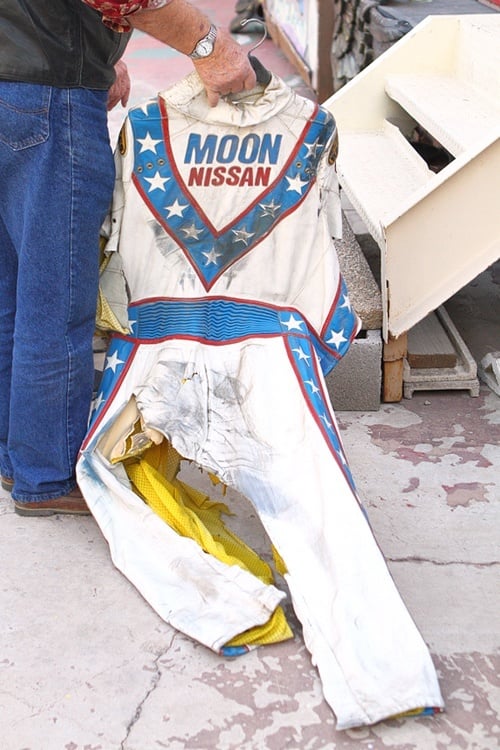 Fun fact that could win you a bar bet someday: Nevada became a state on Oct. 31, 1864.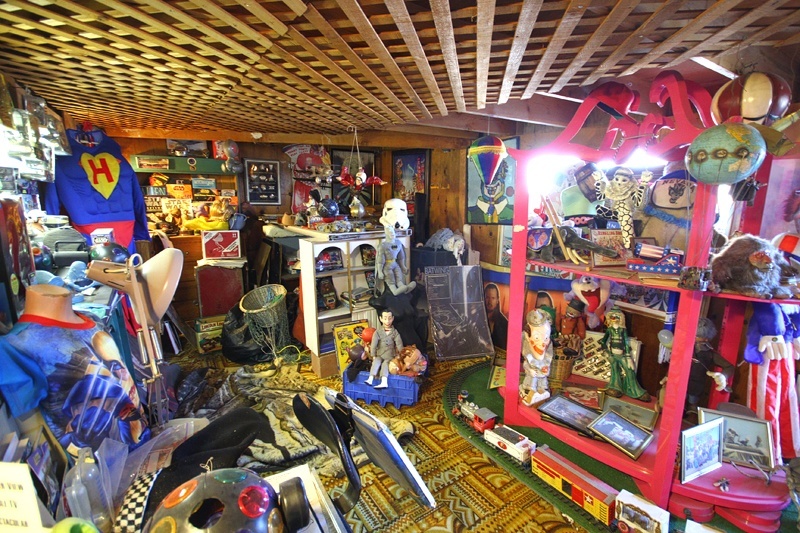 If you're able to visit, do.
The Hammargren's address is 4318 Ridgecrest Drive, Las Vegas, NV 89121.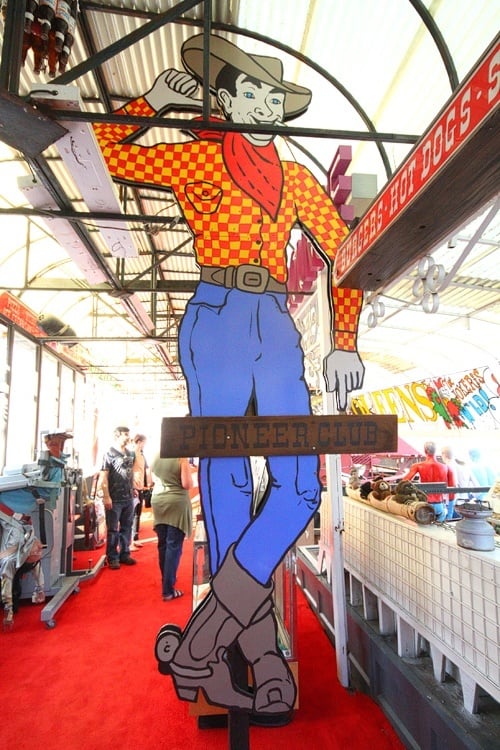 We can personally guarantee the Hammargren home is like nothing you've ever seen or imagined, and it's certainly like no other attraction in Las Vegas.
Simply put, the Hammargren Home of Nevada History is the tchotchke mother lode.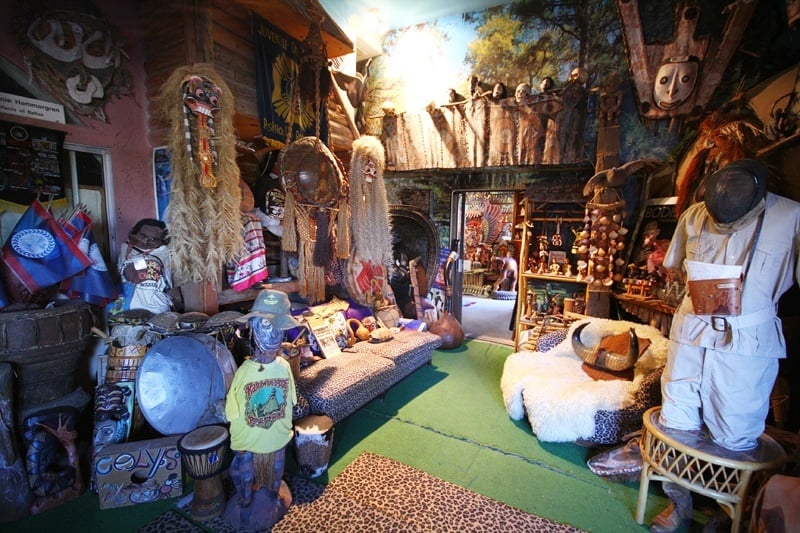 It's not a museum. It's human imagination made real through time and a compulsion bordering on an addiction of the noblest kind. We plan to honor Lonnie Hammargren's noble compulsion by attending his open house, possibly on both days.
We promise you'll fall in love with this magnificent maze, and once inside, you'll never want to emerge.
Hammargren Nevada History House