"Nashville Unplugged" at The Quad Puts Songwriters in the Spotlight
A new-old show, "Nashville Unplugged" will hit the stage at The Quad during Wrangler National Finals Rodeo, Dec. 5-11, 2013. In "Nashville Unplugged," country music songwriters are the stars of the show.
"Nashville Unplugged" is the brainchild of songwriters Aaron Benward and Brian McComas and features special guest songwriters who share insights into how country music hits are made.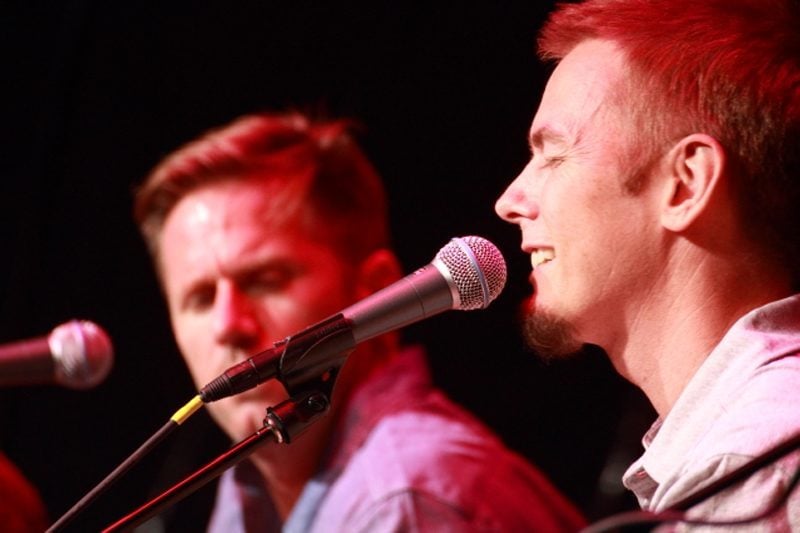 The shows at The Quad will include Grammy-winning songwriters Paul Overstreet and Danny Myrick. Overstreet has written 27 top 10 songs for artists like Randy Travis, Blake Shelton, Marie Osmond, Kenny Chesney and others. Myrick has written songs for Tim McGraw, Big and Rich and Jason Aldean, whoever that might be.

"Nashville Unplugged" formerly appeared at the Red Rock, so let's let Benward and McComas speak for themselves.
Here's a story about "Nashville Unplugged" from the Las Vegas Sun.
Tickets to "Nashville Unplugged" at The Quad range from $20 to $50, with a special meet-and-greet for $90.
Country music fans, your "yee" is about to have an intimate encounter with your "haw."