"Mystery Pillar" at The California Casino Turns Out to Be a Time Machine
Rumblings about a "mystery pillar" at The Cal started on a Las Vegas message board. We tend to love a challenge, so we had to seek out the pillar in question at this downtown casino.
The rumors, it turns out, were true. There was, in fact, a pillar in the casino hidden from view, floor to ceiling, by construction wall material. Just the one. Right in the middle of the casino.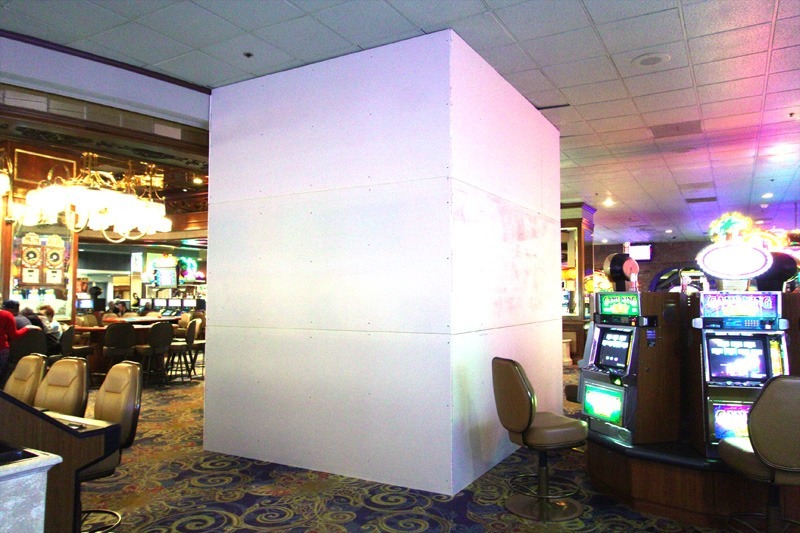 Come to find out, the mystery pillar was, in fact, a time machine. Why? Because inside the construction walls was a glimpse at things to come at the California. The casino is slated for a major overhaul, including a new decor, new carpeting and a massive new bar.
Rather than just creating a mock-up of the new decor somewhere off the casino floor, it appears management decided to test drive four versions of the casino's new interior design. One variation of the design was on each side of the pillar.
Recently, the construction walls came down, and it looks like two variations remain.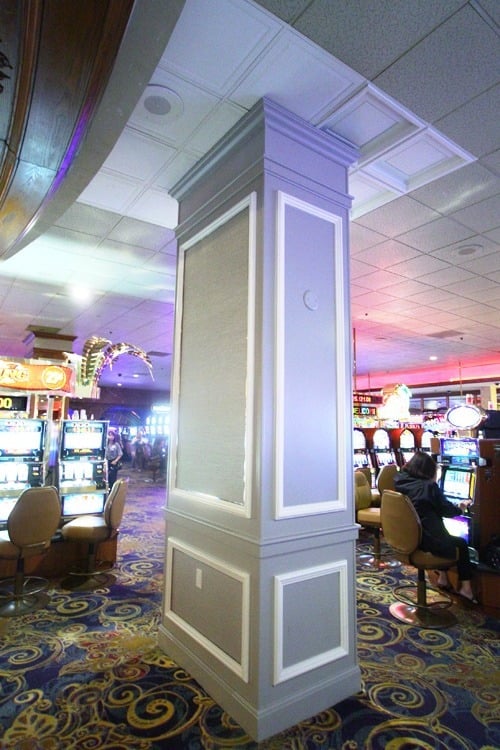 The new design will update the look and feel of the casino that originally opened in 1975. One variation, pictured above, integrates fabric as part of the scheme. It looks like the ceiling tiles will also be updated to the new, cleaner look.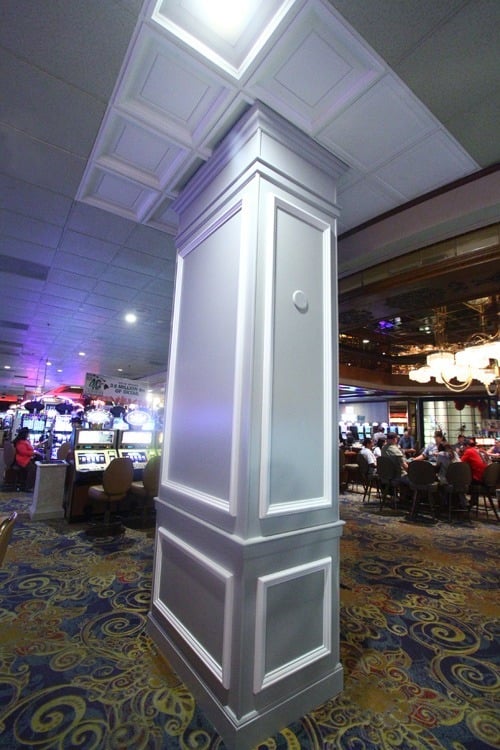 Another Las Vegas mystery solved.
The Cal is being pretty tight-lipped about all the changes in store, but we promise to keep digging up details about the downtown Vegas newness. (You'd think we'd be able to get some inside skinny given our day job is at Fremont Street Experience, and The Cal is in the Fremont Street Experience family, but not so much.)
We do know the casino's San Francisco Pub is going away. We hear employees are taking part in a contest to re-name the casino bar.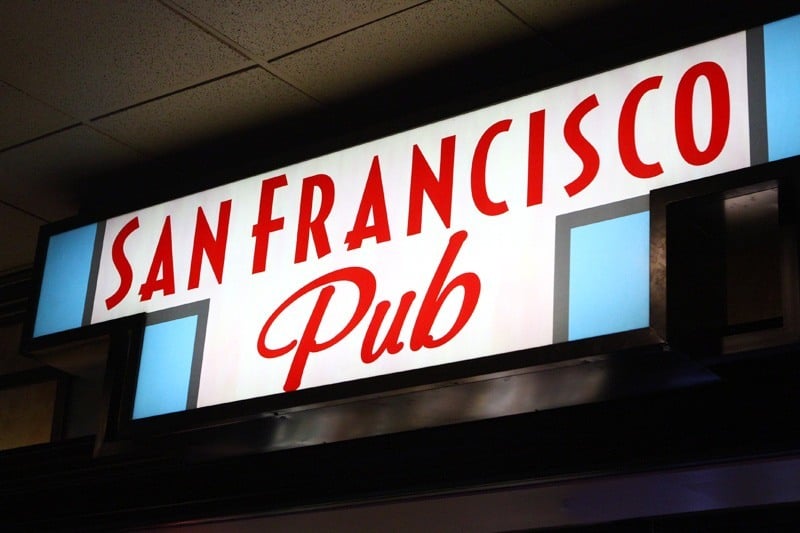 We did note another change at The Cal worth mentioning.
For many years, the hotel's Pasta Pirate restaurant had a neon sign outside.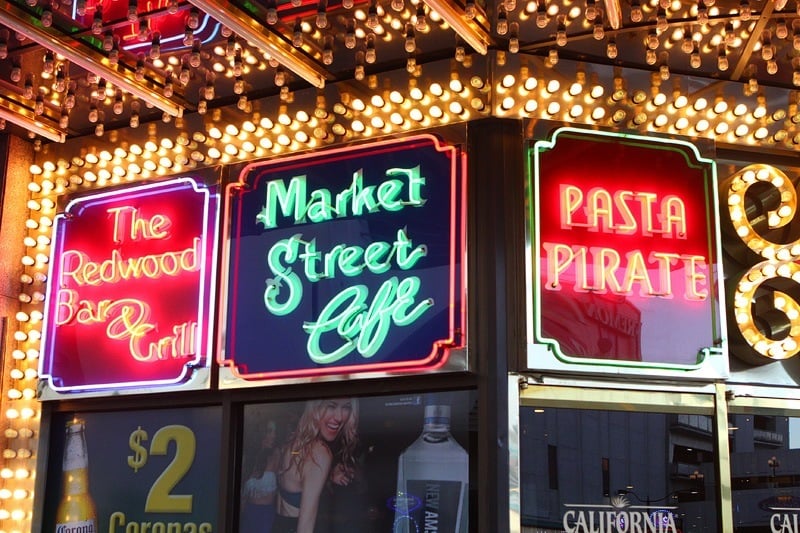 The restaurant closed weeks ago, replaced by the quite good California Noodle House, and the last remaining vestige of the Pasta Pirate has now been retired and replaced by some new neon.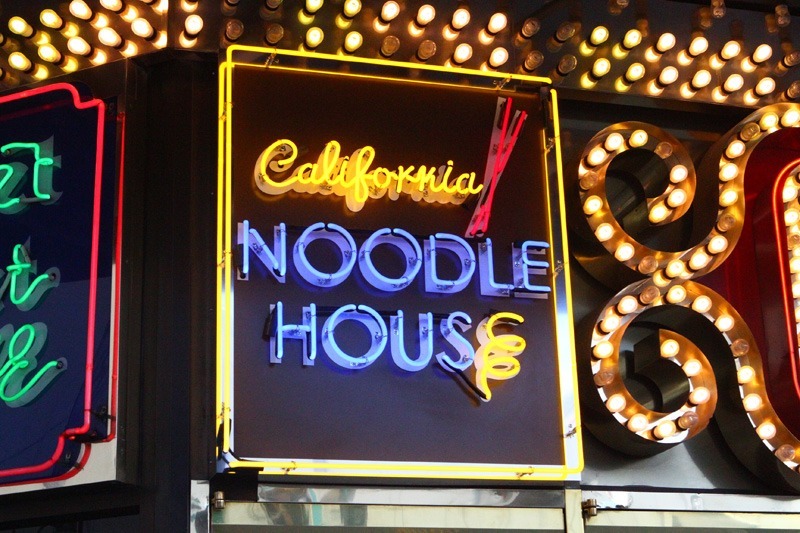 Thanks to our friend at Royal Flusher for pointing us in the direction of the mystery pillar.
Stay tuned for more California casino news, and possibly time travel. Actual results may vary.