Renovated Le Central Casino Bar at Paris is a Stunner
Le Central bar at Paris Las Vegas was already pretty inviting, but it was retooled, anyway, and in a big way.
Paris Las Vegas dropped more than a million bucks on the bar renovation, and the new look has transformed a run-of-the-mill casino bar into a worthy drinking and schmoozing destination on The Strip.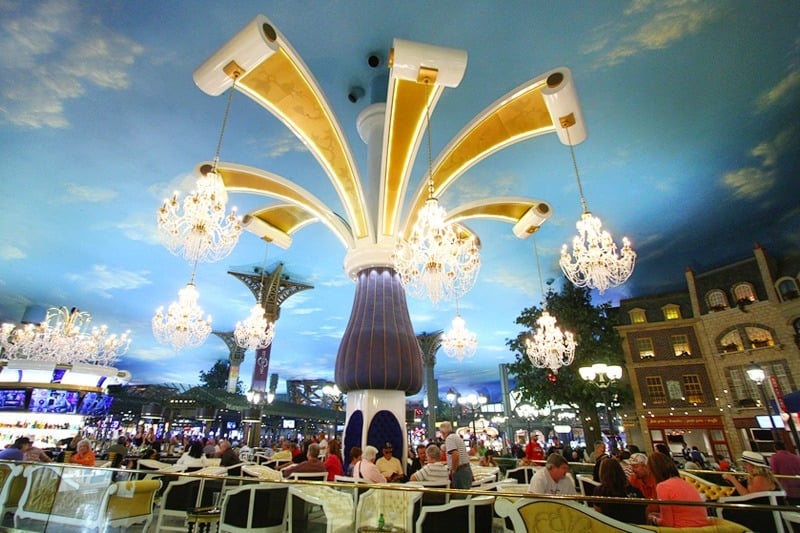 Long gone are the bar's gazebo and ironwork. Now, it's full-on Parisian-inspired whimsy at this 24/7 venue that sits next to the casino's Café Ile St. Louis.
Le Central features some new signature cocktails ($14) like the Dignitary, French Martini, Cinna-Raisin Sidecar, Le Crisp and Smoking Manhattan. See them all.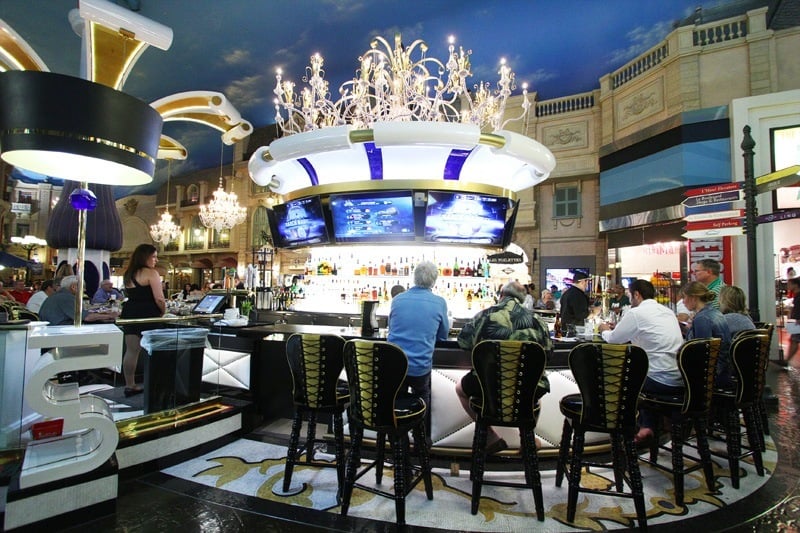 There's an above-average selection of spirits devoted to Scotch, whiskey, bourbon and cognac. There's a 40-year-old Dalmore Scotch for $300 a pop, so we assume that's worth a splurge if you hit big at the roulette table.
There are also brunch cocktails (also $14) including the Bourbon Bloody Mary, Chilled PJ Mimosa and Red Grape PJ Spritzer.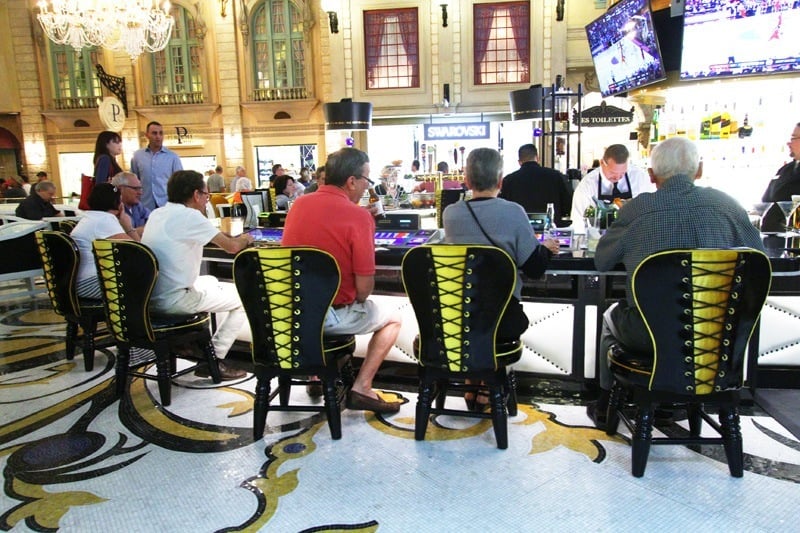 The drink menu has a section devoted to "Buy a Round for the Table," with decanters of various wine concoctions ($40-50).
Beer and wine are in plentiful supply, of course.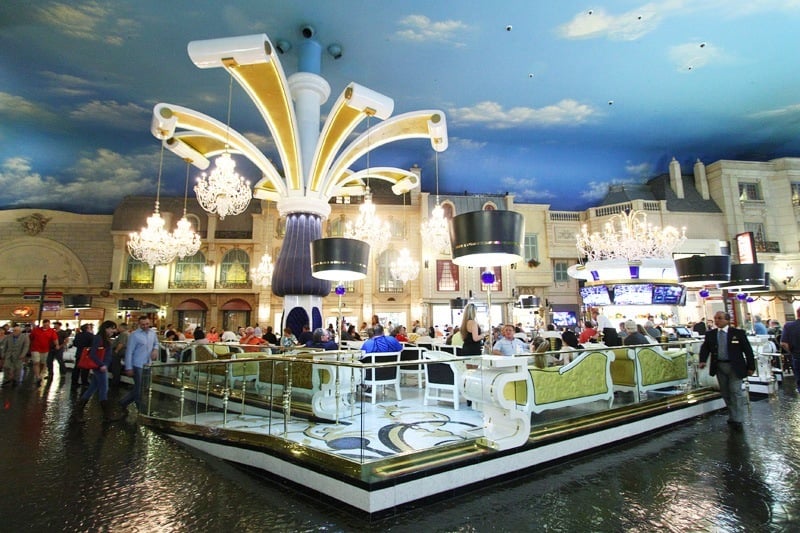 The changes they are many at Paris Las Vegas.
Recently, Martorano's restaurant opened (sister restaurant of the Martorano's at Rio Las Vegas) as did Yong Kang Street. Sugar Factory is officially out, and Hexx Kitchen and Bar, and its adjoining Hexx Chocolate and Confections, have replaced it. Renovations at Hexx are about 70% complete, according to a restaurant manager. A grand opening is expected in the next week or two.
Things are perking up at Paris Las Vegas. Let us know what you think of the new Le Central. Or just meet us there. Your treat. Parisian tradition.