Masks No Longer Required in Las Vegas Casinos for Vaccinated Guests
There's been a lot of great news in Las Vegas lately, but this one may top the list: Vaccinated guests are no longer required to wear masks in Las Vegas casinos.
We can only think of one sentence that might be better: "Sir, your visit to our brothel is on the house."
This amazing news comes on the heels of the CDC updating its mask usage guidance. The CDC now says fully vaccinated people can lose their masks indoors or outdoors, and they can even skip social distancing.

Governor Steve Sisolak said Nevada would follow that guidance, and the state's Gaming Control Board said they'd follow the Governor's lead, so here we are.
Mask-free.
In casinos.
Finally.
Get vaccinated, already.
It's great news not only because it means the pandemic is receding, accelerated by vaccinations, it's also great news because Las Vegas is about being carefree.
Masks are the opposite of that, and masks have remained a big stumbling block for casinos to regain their footing after a really rough year.
In recent days, most Las Vegas resorts have been granted permission to return to 100% capacity on casino floors, but the removal of the mask requirement for fully vaccinated guests will be a big shot in the arm for casinos and their customers.
It should be noted the Gaming Control Board has said casinos can still require guests to wear masks, but we'd expect few, if any, will continue the policy unless required to. Read more.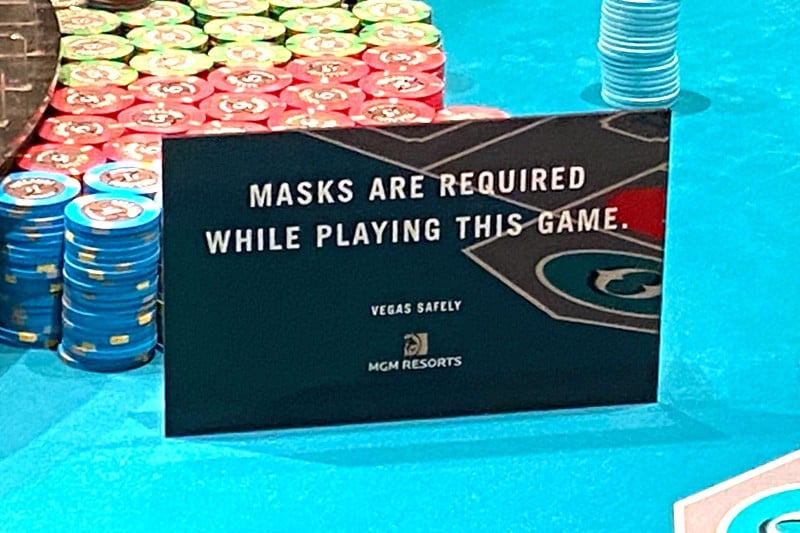 The question, of course, is how will casinos determine if someone is fully vaccinated or not?
So far, it sounds like guests will be on the honor system.
This news is very fresh, so check back for updates. We would spend more time fleshing out our story, but we're headed to a casino for some further research into this incredible and long-awaited news.
Yes, it's research! At least that's what we're calling it on our tax return.
Update (5/15/21): KTNV in Las Vegas did a great story about guests no longer needing to wear masks in Las Vegas casino. Take a look.