Margaritaville Casino at Flamingo May Have the Best Happy Hour Deal in Las Vegas
Given all the happy hour deals to be found in Las Vegas, it takes a lot to get our attention. Margaritaville Casino at Flamingo Las Vegas just did.
Margaritaville Casino, a casino-within-a-casino, is currently offering five-cent beers each day at its 5 O'Clock Somewhere Bar, 5:00 p.m. to 6:00 p.m.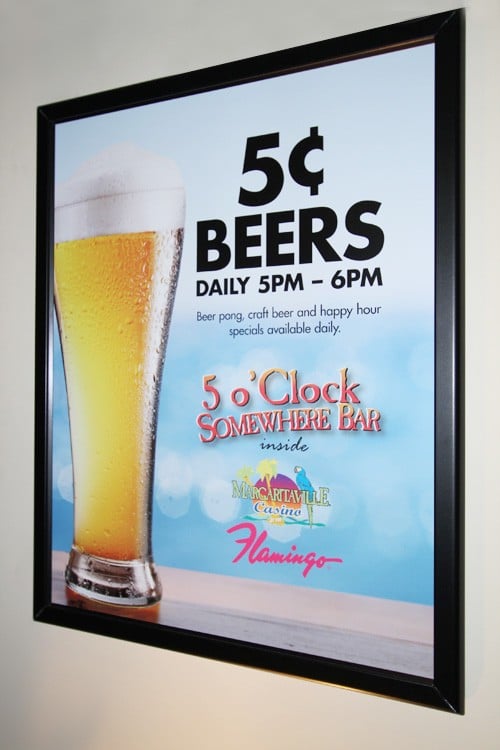 The happy hour deal has no small print, caveats or asterisks, so drink up.
While you're there, you may also want to take advantage of the newly-unfurled beer pong tables. Just about every casino on The Strip is trying to lure younger customers, and beer pong seems an effective, low-cost way to do that. Social games for the win!

There's also a DJ at Margaritaville Casino, but don't let that deter you from going.
The beer pong and music marketing strategy has worked wonders at O'Sheas inside the Linq hotel, right next door to Flamingo. The lively spot is the most profitable area in the entire Linq casino.
We're always on the lookout for great deals on The Strip, especially when they're hooch-related, so send your favorites our way.