"Love" at Mirage Opens Up Rehearsals to Boost Ticket Sales
Update (8/9/17): "The Beatles Love" is no longer offering open rehearsals. They've been replaced with a "Magical Technical Tour," an open house presentation showcasing the production's technology. The events take place every Saturday from 1:00 p.m. to 1:30 p.m. It's free and open to the public.
Update (4/21/18): As of May 4, 2018, the "Magical Technical Tour" happens each Friday at 1:00 p.m.
Cirque du Soleil shows have dominated the entertainment scene in Las Vegas for such a long time, it's easy to forget they actually require marketing to fill seats.
Recently, "Mystere" at Treasure Island (rumored to be struggling, and some suggest its
time on The Strip may be coming to an end, but a PR rep for the show says the show "will not be coming to an end anytime in the foreseeable future") began allowing guests to attend rehearsals.
We loved our visit, and there's no denying Cirque has an eye for some of the most talented
performers and athletes in the world.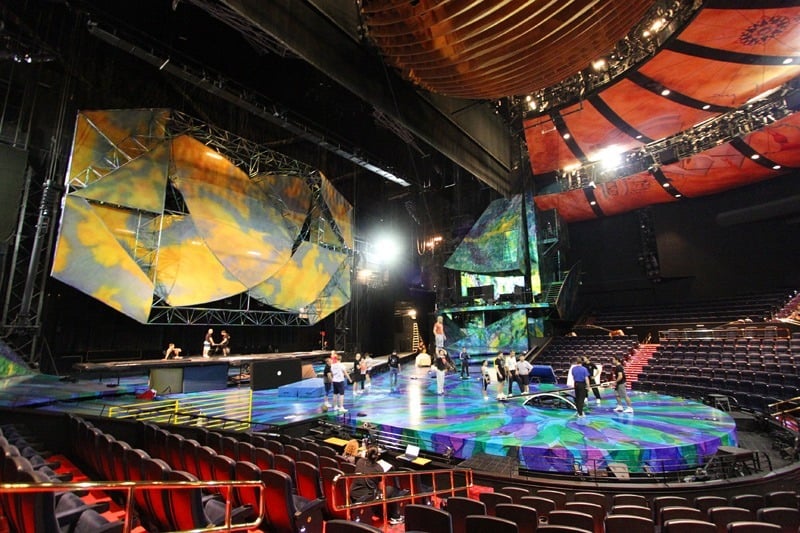 Similarly, "Ka" at MGM Grand has experimented with giving guests behind-the-scenes access
with a weekly open house.
Again, it's an incredible opportunity to see the work and talent that goes into these
unforgettable shows.
Granted, it's a little difficult to remember which Cirque show is which, but we've got you covered.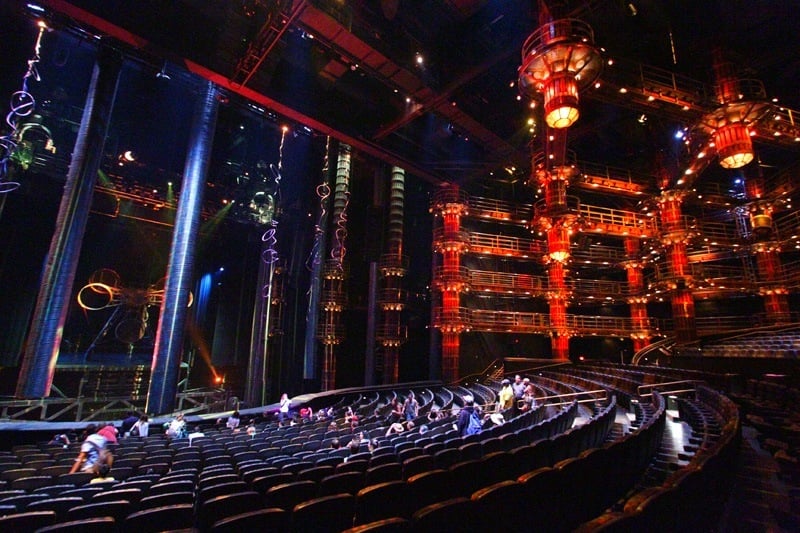 Now, "Love" at Mirage is following suit. "Love" will let guests get a free peek at
rehearsals starting Oct. 14, 2016. The rehearsals are open to guests of all ages.
Open rehearsals will happen each Friday, 4:15 p.m. to 4:45 p.m. and Sundays, 3:00 p.m. to 3:30 p.m.

The show notes these open rehearsals are subject to cancellation, and it's recommended
guests call the show's box office (702.792.7735) to confirm they're happening on a given
day.
We love the idea of giving guests a glimpse into the weird, wonderful world that is Cirque. Open houses and rehearsals help raise awareness about the shows, and in turn, increased ticket sales shore up the bottom line. That's especially important now that so many of the expensive production shows in Las Vegas are receiving scrutiny about their profitability, and several have closed because of soft ticket sales.
In a fun twist, Cirque's most brilliant marketing move yet may have been to use some kind of mind control on the Venetian, a competing resort just across the street from the Mirage, to help advertise "Love." The Venetian recently installed a massive "Love" statue by artist Laura Kimpton in its atrium area. The "Love" art installation was previously on display at the Life is Beautiful music festival.

So, check out the open rehearsals at "Love."
More fun, free things to do in Las Vegas? We'll drink to that! Technically, we'll drink to just about anything, but let's not get bogged down in details.