"Mystere" Invites Guests to Attend Open Rehearsals at Treasure Island
Cirque du Soleil is opening its doors and inviting guests to view rehearsals of "Mystere" at Treasure Island.
Guests can take a peek behind-the-scenes of the longest-running Cirque du Soleil show in Las Vegas for free.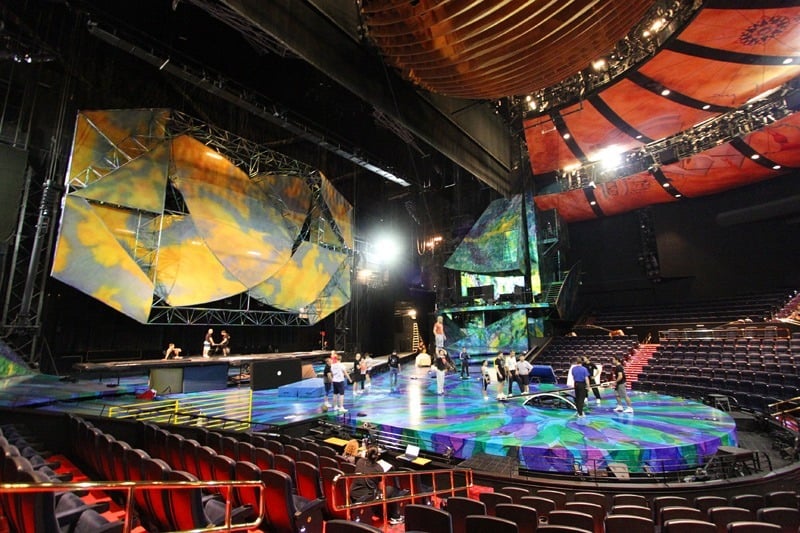 Rehearsals open to the public take place every Monday from 4:00 p.m. to 4:30 p.m.
Attending a rehearsal is a fascinating look at some of the magic that has made Cirque du Soleil so successful in Las Vegas. (Hint: Minimal words, maximum movement.)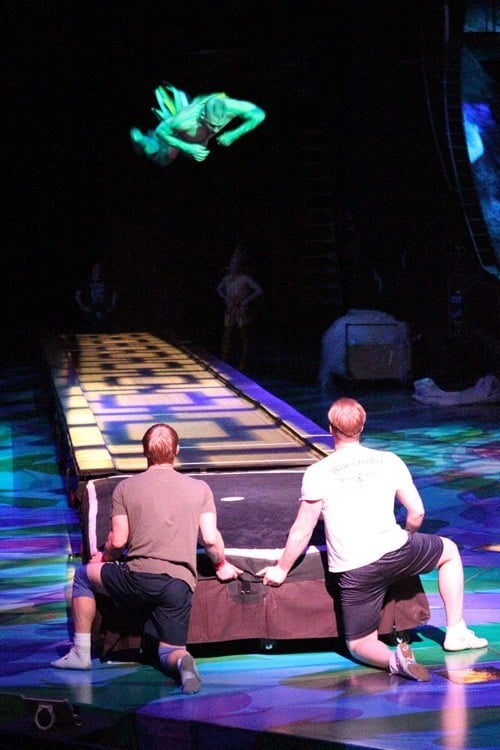 The talent and athleticism of the performers is truly impressive, and the show's Artistic Director Tim Smith even spends some time patiently (very patiently) answering questions from those in attendance.
Here are some examples of the things we learned on the day we attended.


"Mystere" is the first Cirque du Soleil show to make a permanent home on the Las Vegas Strip, and it's been here 23 years. It opened at Treasure Island in 1993.


Three acts were rehearsing at once the day of our visit—teeterboard (like a seesaw), "fast track" (a long track for tumbling, pictured above) and trampolines (below).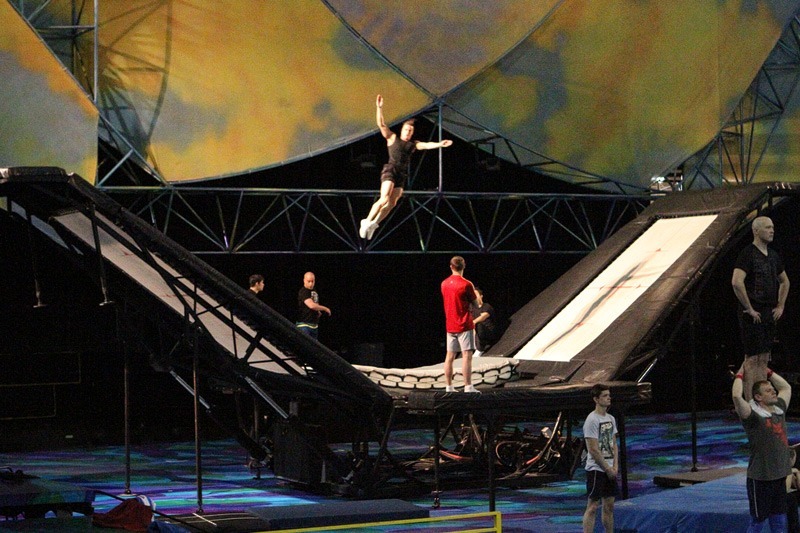 The troupe rehearsing had 23 people in it. "Mystere" has 69 artists total, from 11 countries.


Unlike most theatrical productions, Cirque du Soleil shows are constantly changed, even daily. For example, "Mystere" will debut a completely new sequence on July 2, 2016.


How long do performers stay in the show? Some have been in "Mystere" from the beginning. The average length of time in the show is about six years.


It takes two to three months to transition a new artist into the show and get them "show-ready," to train them and teach them the make-up and "styling" unique to Cirque productions. Each artist's make-up is specifically designed for them, and they each apply their own.


Can artists move to other Cirque shows? Yes, but most of the time their discipline is so specific, it's difficult to cross over to another show.



If a trick is missed once during the show, the performers try it again. If they miss it a second time, they move on.
Recently, Cirque du Soleil has taken some creative steps in its marketing efforts. In addition to the public being invited to rehearsals at "Mystere," another Cirque show, "Ka" at MGM Grand, offers a free open house.
A refreshing development in these marketing strategies is the shows not only don't prohibit photography, but actually encourage it in an effort to facilitate sharing in social media.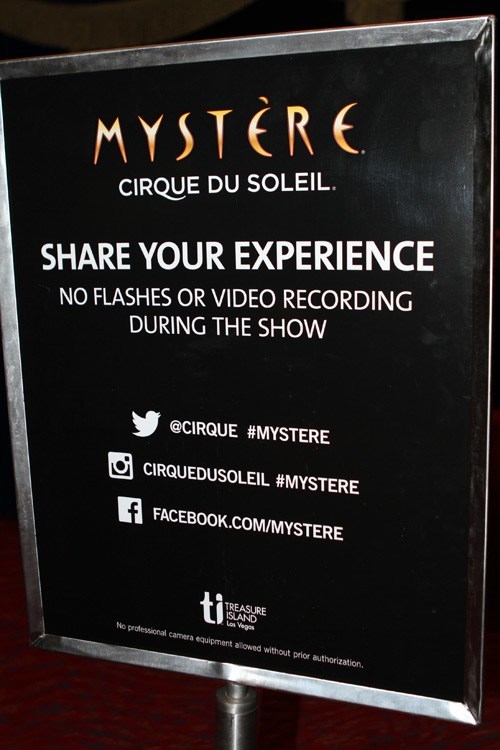 The open rehearsals of "Mystere" and open house sessions at "Ka" are a great way to get a taste of these shows, and discounted tickets are even made available to those in attendance at the "Mystere" rehearsals (from $49.50).
On a somewhat related note: The original director of "Mystere," Franco Dragone, is said to be working on a new Las Vegas show, possibly to replace "Jubilee."
If you're into free things to do in Las Vegas, we've got you covered.