Longtime Vegas Resident, Performer Marty Allen Dies at 95
As a comedian, Marty Allen saw it all and did it all. Now, he's yucking it up in the great beyond.
Allen, a longtime Las Vegas resident and frequent performer, has died at 95.
We bumped into Marty Allen often here in Vegas, as he stayed active until very recently. His distinctive eyes and hair made him impossible to miss.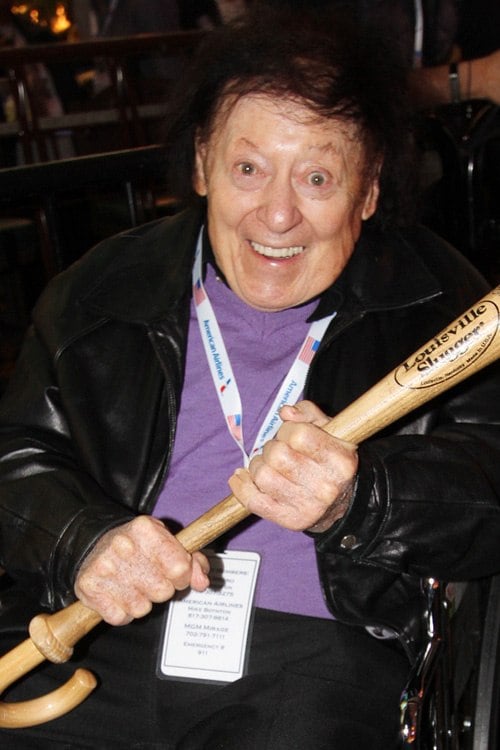 To many, Marty Allen was best-known as half of the comedy team of Allen & Rossi.
Which probably sounds like we're speaking in tongues to millennials, but trust us, he was very popular.
Marty Allen's career spanned decades, starting in the 1950s.
One of Marty Allen's claims to fame was he appeared 44 times on "The Ed Sullivan Show."
Allen later became a staple on game shows like "Password" and "Hollywood Squares."
Most importantly, though, Marty Allen performed on the Las Vegas Strip on a regular basis for a good portion of his life. Here's a look at some of his shtick.
We honestly have no idea why Marty Allen's passing has struck such a nerve with us. Maybe it's because he chose Las Vegas as his favorite place to live and work. Maybe it's because of his mischievous comedic persona.
Maybe it's because Marty Allen was one of the few remaining performers from an era when comedians took laughter seriously. He worked clean, and his comedy had heart.
As we like to say, Marty Allen drank deeply from the dribble glass of life, and we will not look upon his like again.