Liftoff Attraction Launches at Area 15
A new attraction at Area 15 gives guests a panoramic view of the Las Vegas Strip. Bonus: Guests can drink during the ride.
Liftoff opened Feb. 3, 2022. The ride was initially called Rise, but there were some trademark issues, so Liftoff it is!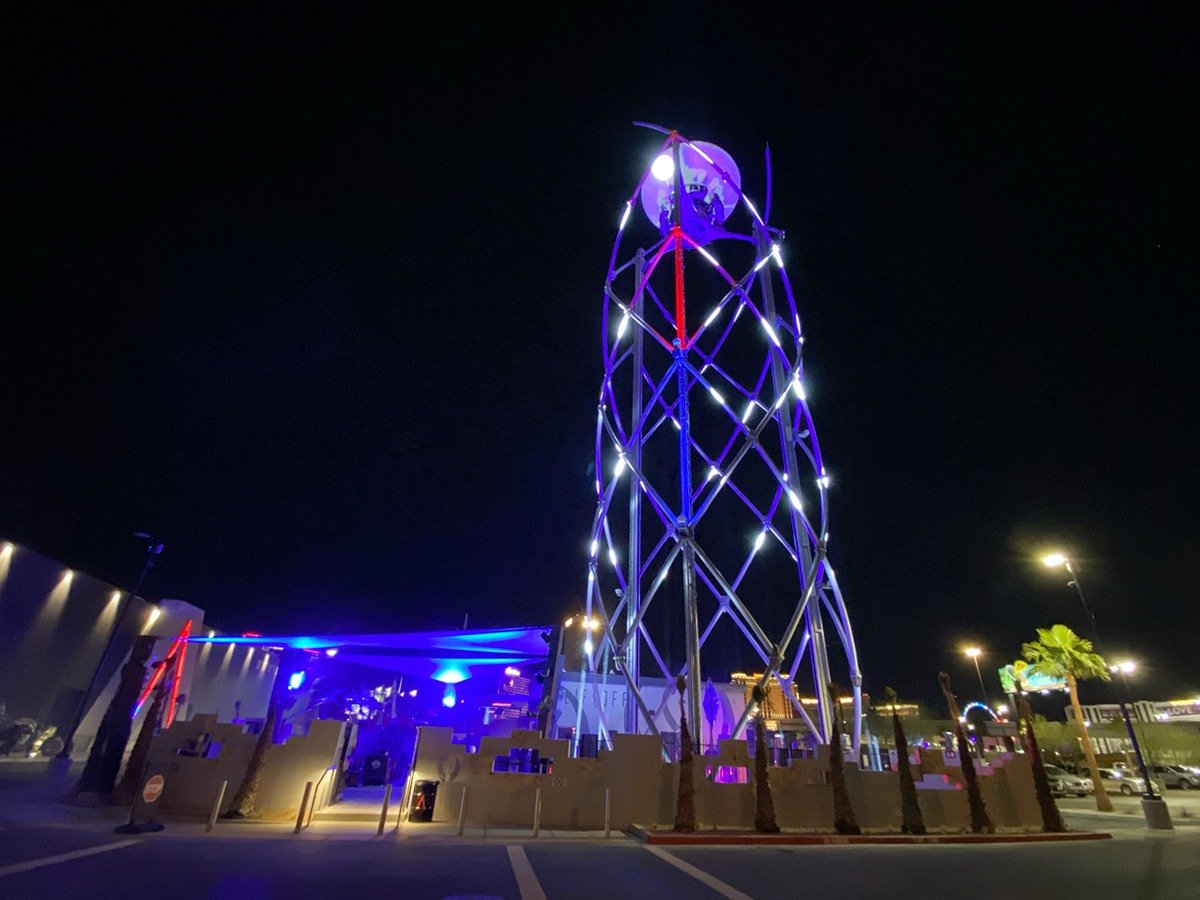 Liftoff takes riders about 115 feet into the air.
The ride is described as an "open-air balloon ride," but as far as we can tell, the balloon is decorative.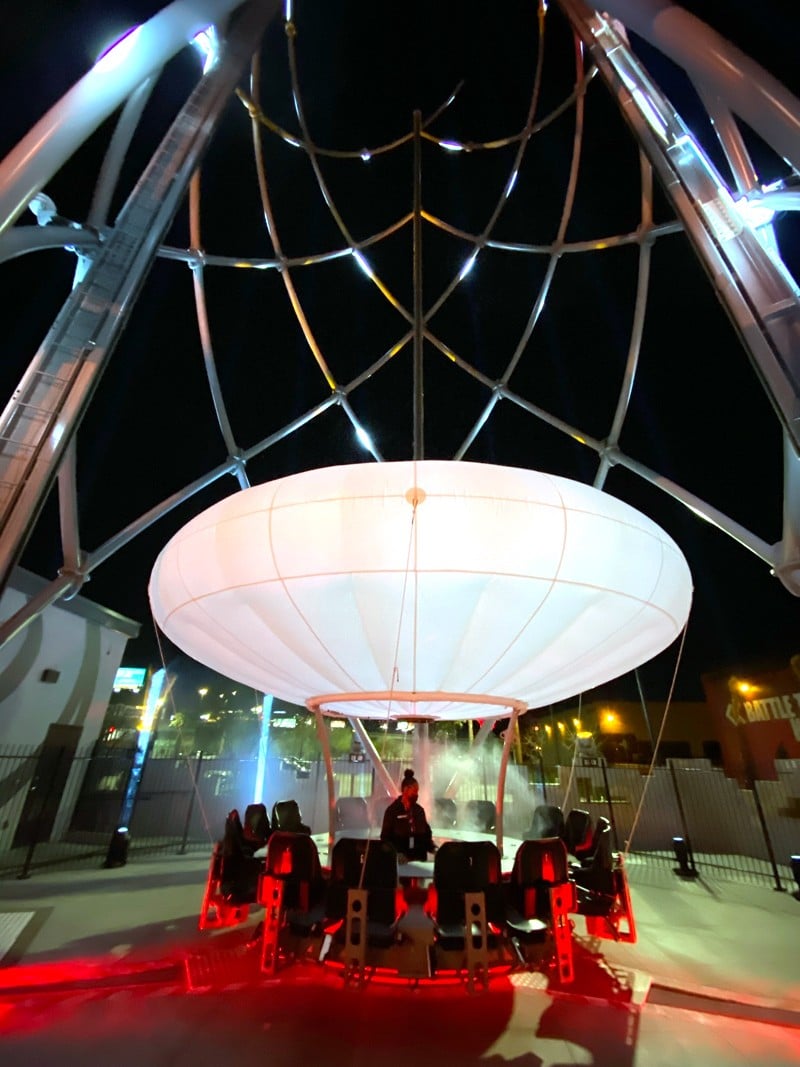 To avoid confusion or disappointment, it's important to know Liftoff isn't a thrill ride.
The platform slowly rises to the top of Liftoff's DNA-shaped tower, then rotates and slowly lowers.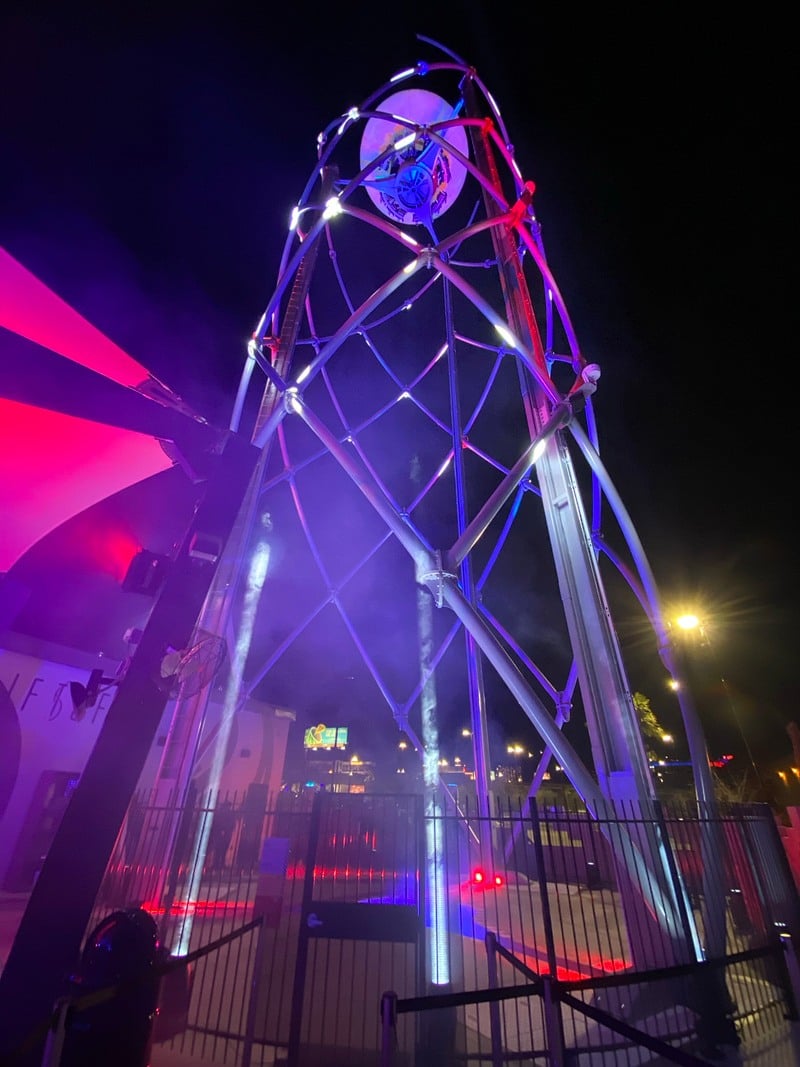 Staff says they get a lot of requests for the passenger platform ("gondola") to be lifted or lowered more quickly, but that's a nope. It's not that kind of ride. It's a "slow-moving observation tower type ride," according to the attraction's official Web page.
No, we didn't do the ride. We make a lot of sacrifices for you, but this isn't one of them. We have a heights thing.
Liftoff's "Safety Disclaimer" lists the people who should not ride, including: Intoxicated people, those with a fear of heights, expectant mothers, people who get motion sickness, dizziness or vertigo.
We are at least two of these things.
At the base of the Liftoff tower, there's a bar and lounge area.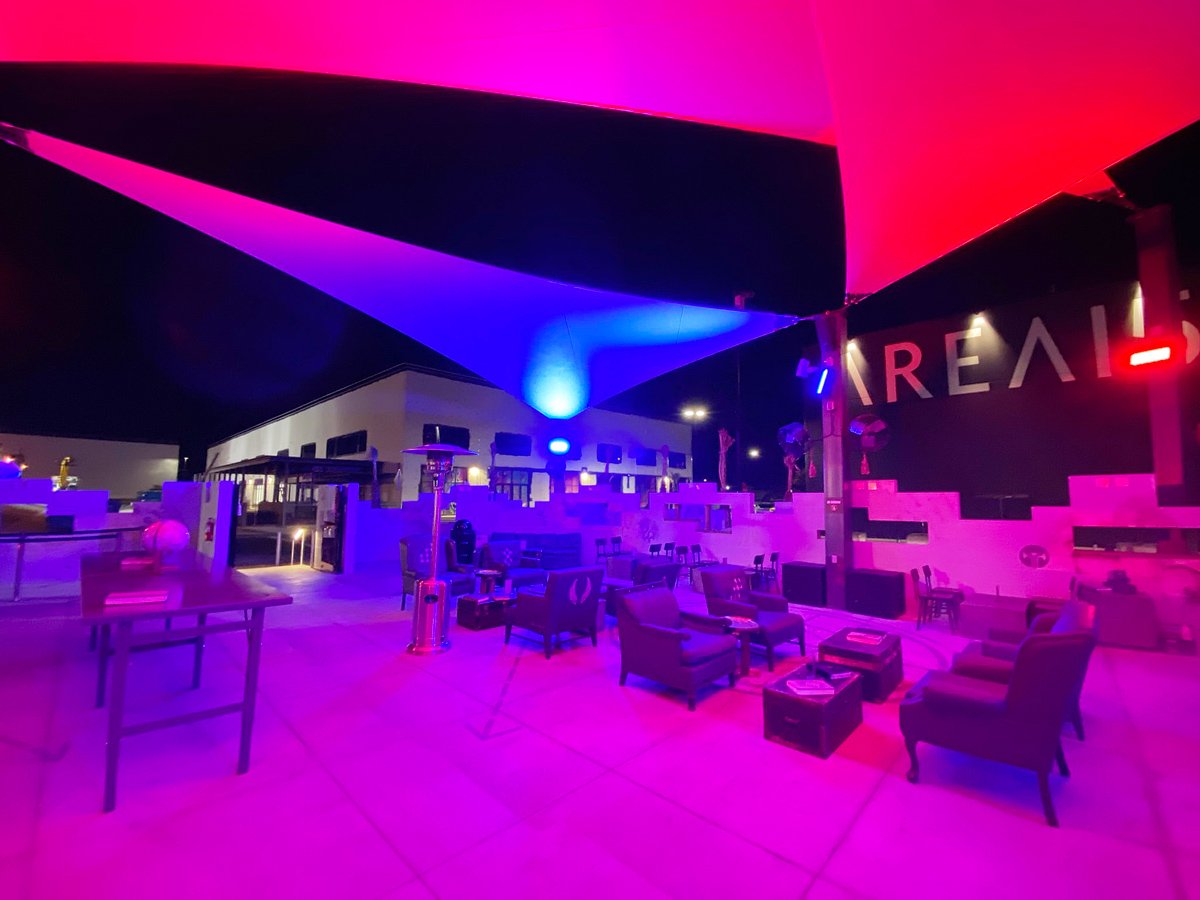 Liftoff was initially described as a floating bar, but the bar doesn't go anywhere. The drinks do, though.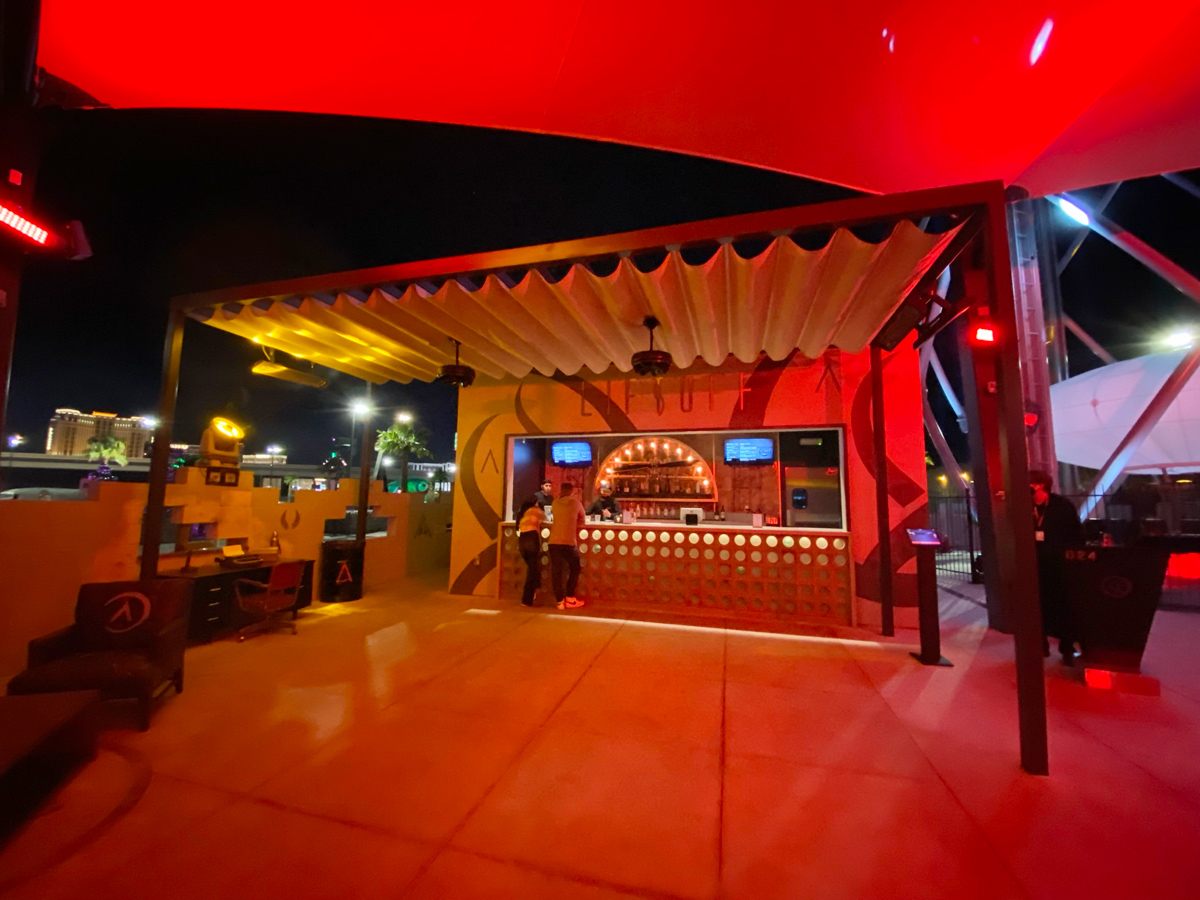 Here's a look at the specialty menu at Liftoff.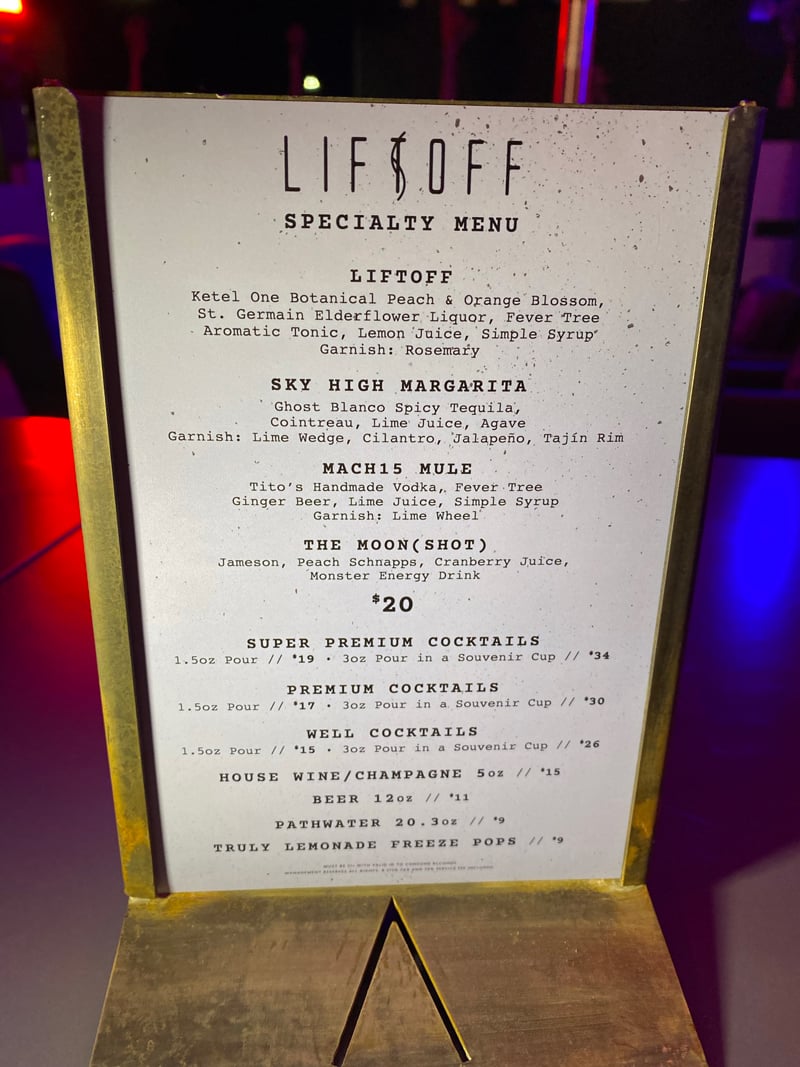 The Liftoff bar features four signature cocktails, we had the Liftoff. It was botanical.
Beyond the specialty drinks, there's a full bar.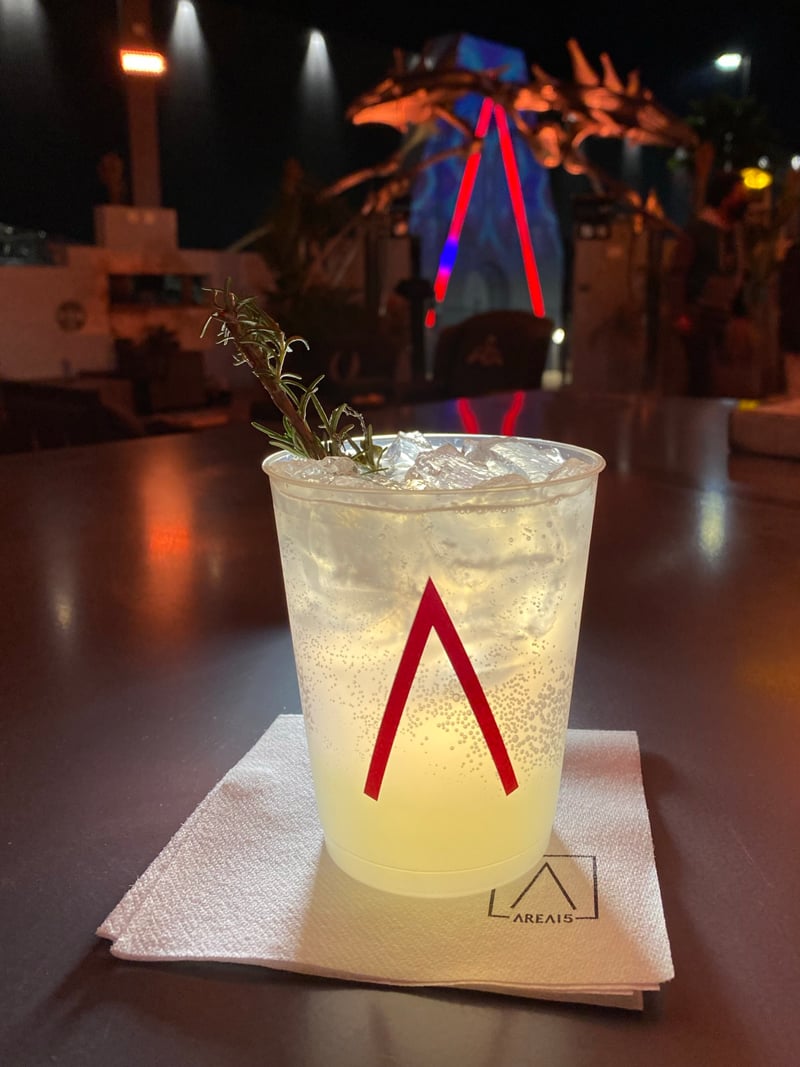 Another useful tidbit: The Liftoff bar doesn't accept cash.
The drinks are $20, which one bartender acknowledged is "attraction pricing."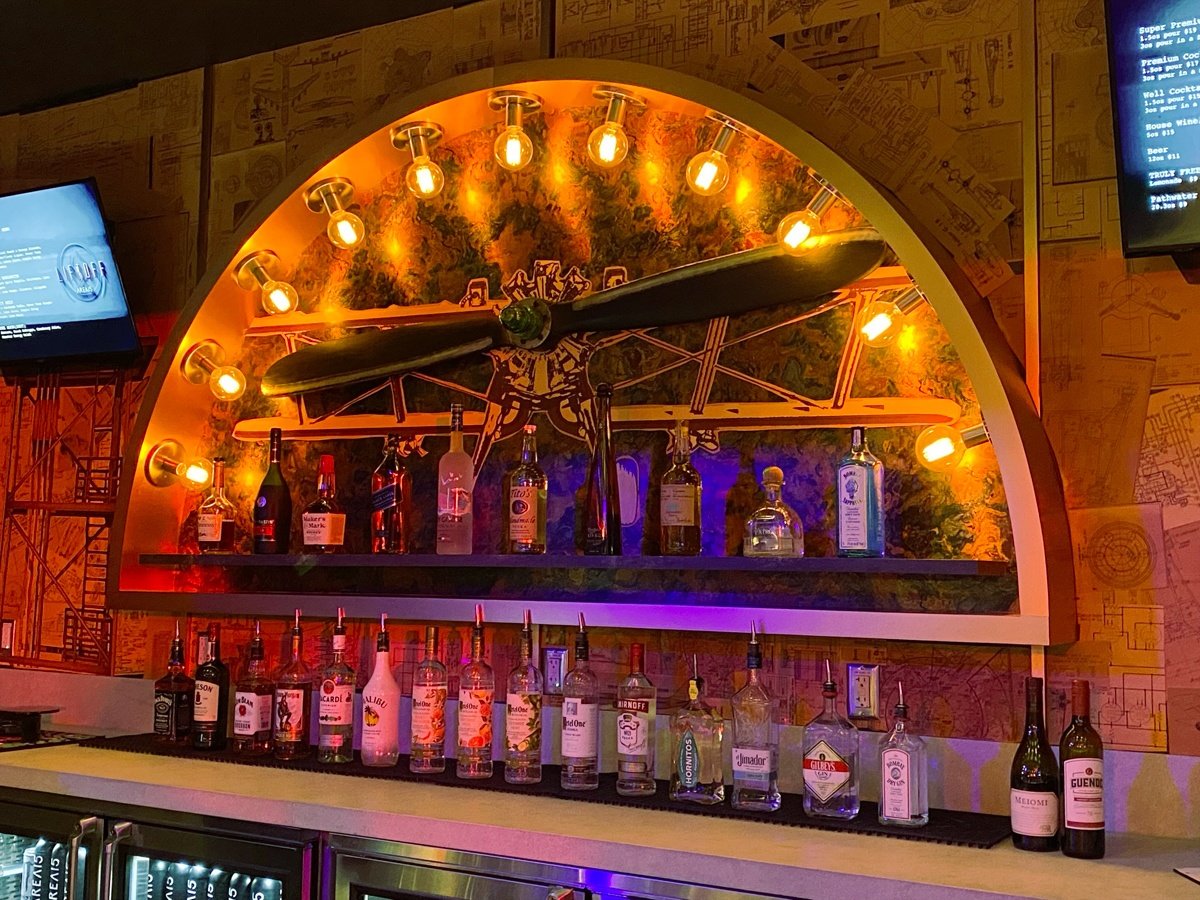 The ride itself is $18 (noon to 5:00 p.m.) or $23 (5:00 p.m. to 1:00 a.m.) for adults, $12 (day) and $17 (night) for kids.
Children must be at least 42 inches tall to drink. Or something like that. We didn't read the restrictions all that closely.
Yes, it costs more at night because that's when you should do it. Las Vegas is 22% less visually appealing during daylight hours, everyone knows that.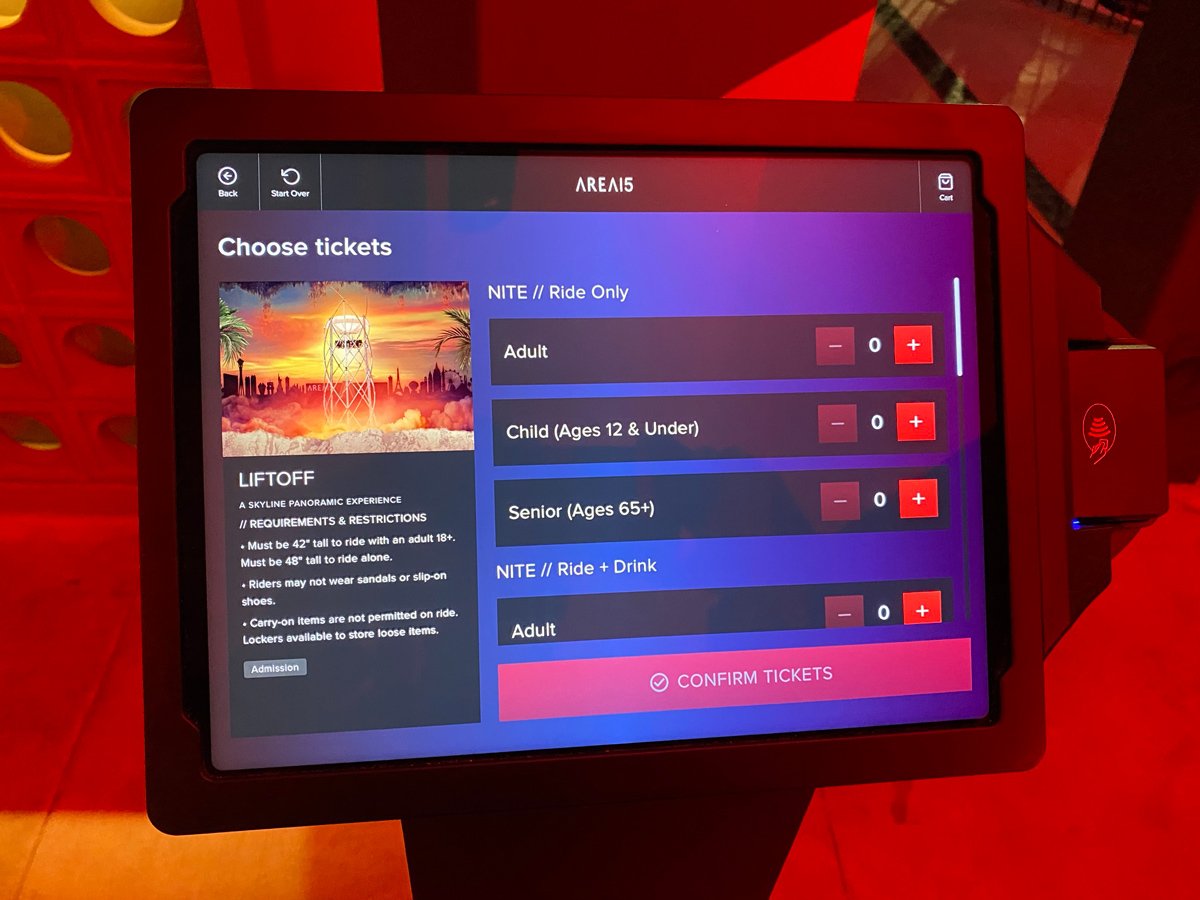 There are several package options, including one that includes two ride tickets and two cocktails for $55. That's a solid date night activity right there.
We trust the views are dazzling, and to ensure passengers don't drop their phones, Liftoff provides them with a case with a neck strap.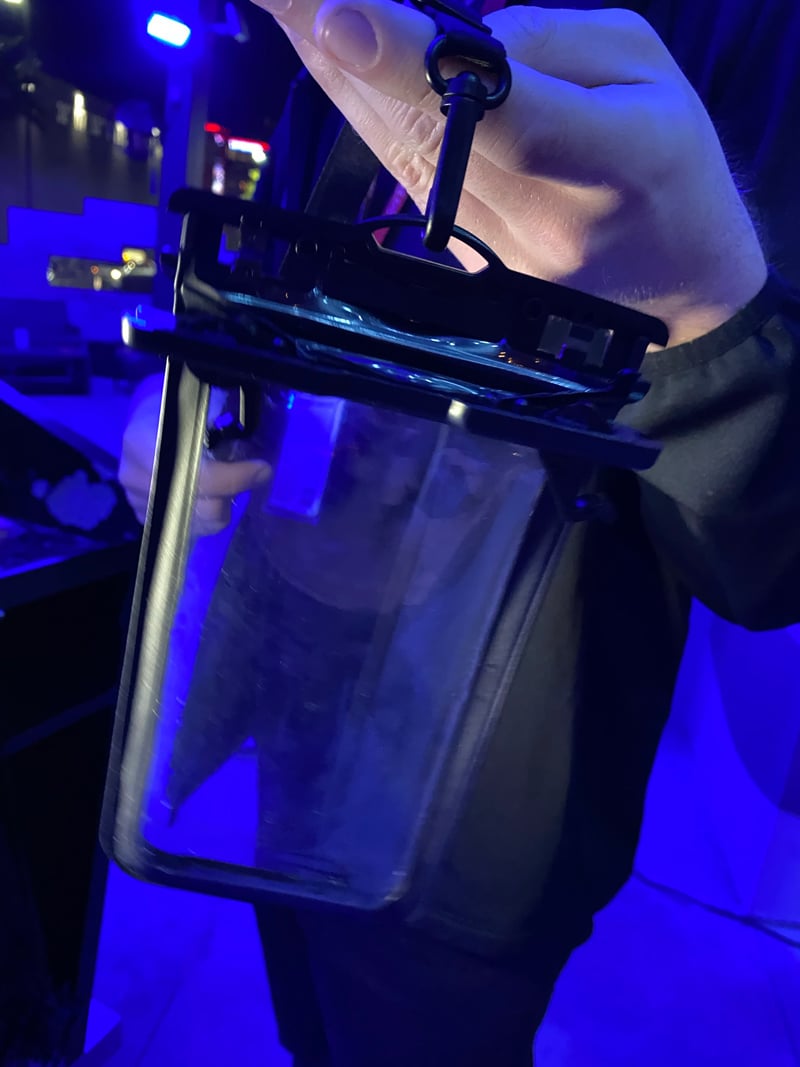 The Liftoff tower is eye-catching, so you sort of can't miss it.
Once you arrive, look for the strange alien sculpture we're pretty sure is going to put somebody's eye out.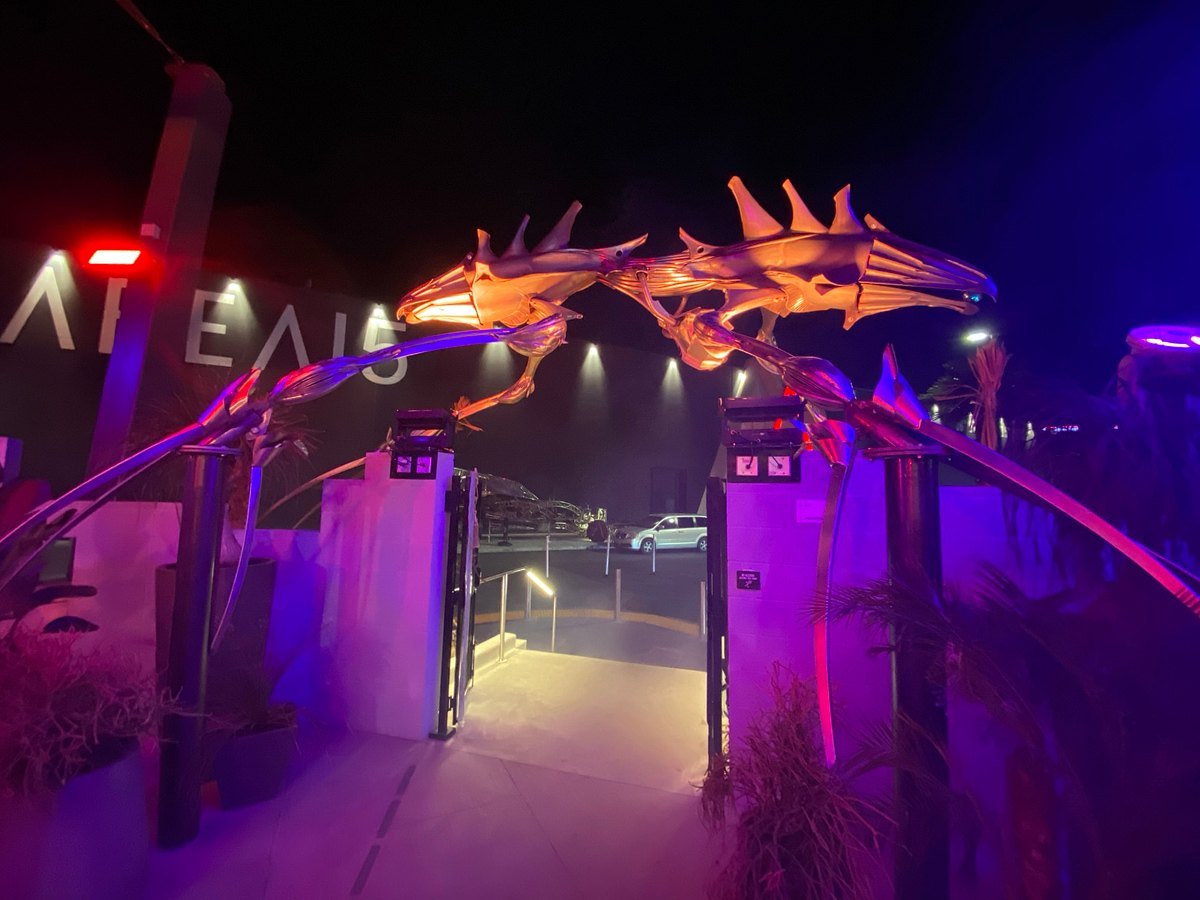 Area 15 is located about two minutes west of the Las Vegas Strip, just south of Palace Station casino.
You can find out more about the Liftoff attraction at Area 15 at the official Web site.
If you check out Liftoff, let us know what you think.
It seems a refreshing and mellow departure from the usual thrill rides in Las Vegas, such as those atop The Strat.
Interestingly, the designers of Liftoff decided to face the seats inward, so riders can focus on the social aspect of the ride (rather than outward, where they'd get an unobstructed view of The Strip and Las Vegas Valley).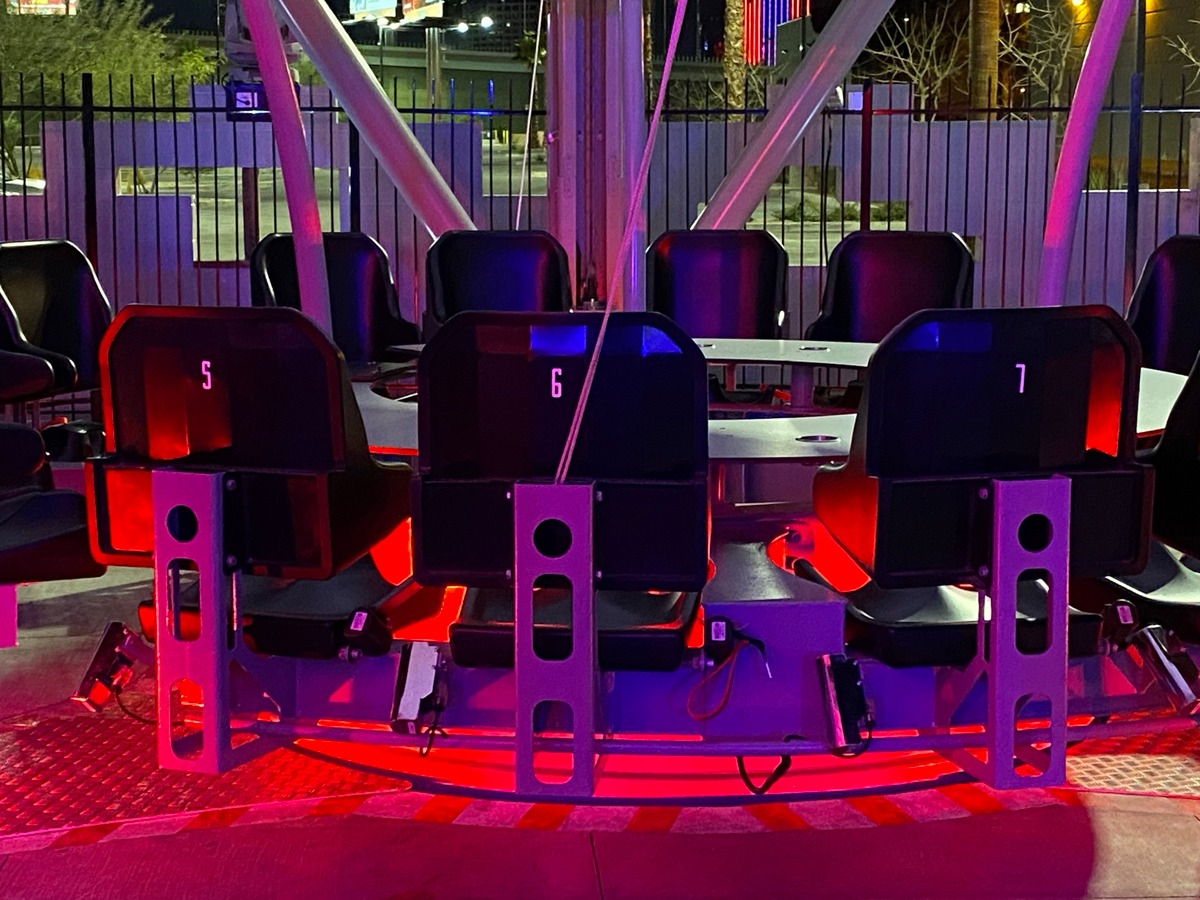 Liftoff is a fun new addition to an already stellar line-up of offbeat diversions at Area 15. The idea of an "interactive mall" didn't sound all that appealing when it was announced, but the place has some genuinely creative and memorable offerings, including the fantastic and mind-bending Omega Mart. Well worth checking out.
Liftoff lasts about eight minutes, as many of us do when there's liquor involved.