Lady Gaga to Resume Las Vegas Residency at Park MGM
Lady Gaga and her people were kind enough to confirm our rumor she'd resume her Las Vegas residency at Park Theater starting Oct. 14, 2021.
For now, the residency will feature her "Jazz & Piano" show, not the lavish stage production, "Enigma."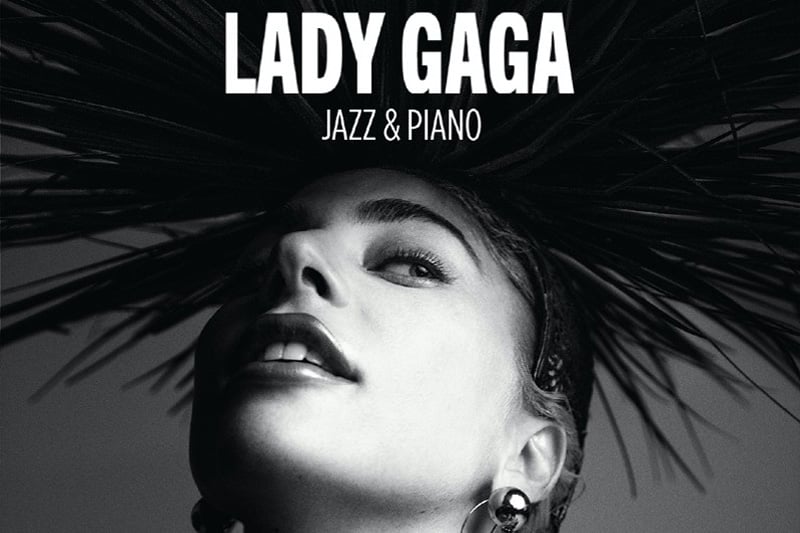 "Jazz & Piano" is described as a performance of "stripped-down versions" of Lady Gaga's hits "alongside music from the Great American Songbook."
Remember, "stripped down" for Lady Gaga means a 30-piece orchestra.
The last time around, the "Jazz & Piano" playlist included songs like "Anything Goes," "The Lady Is a Tramp," "Someone to Watch Over Me," "Fly Me to the Moon," "Lucky Be a Lady," "Cheek to Cheek," "New York, New York" and the official song of Las Vegas, "Call Me Irresponsible."
Gaga mixes things up with "Born This Way," "Paparazzi," "Bad Romance" and other hits.
Nine performances have been announced, but anticipate more: Oct. 14, 16, 17, 21, 23, 24, 28, 30, 31 and 32, 2021.
We added Oct. 32 just to see if you're actually paying attention.
Tickets start at just $90, which is a very reasonable ticket price for a national treasure.
Yes, Lady Gaga is a national treasure, mainly because of "Poker Face." Then again, we may be biased due to our being a Las Vegas blog.
As is the current trend in several Las Vegas entertainment venues, guests will have to provide proof of full COVID-19 vaccination or a negative test.
By the time Lady Gaga returns to Park Theater, it's entirely possibly the venue won't be called that. As we shared a month ago, the theater will soon be rebranded Dolby Live at Park MGM.
Find out more about tickets and such at the Park MGM Web site.
If it's been a minute since you visited Las Vegas, Park MGM was formerly Monte Carlo, it's just less financially successful now. Somebody had to say it.
Lady Gaga's Las Vegas residency was derailed by the pandemic, so it's great to hear she'll be back doing what she does best in the best place for her to do what she does best.
That made a lot more sense in our head.