Insiders Say "Tournament of Kings" is Closing at Excalibur
It's great news for Cornish game hens, but bad news for dozens of knights and maidens at Excalibur's "Tournament of Kings." Word is the beloved dinner show will soon close.
There's been no official announcement of the end of the long-running, King Arthur-inspired show, but rumors and speculation are a lot more fun than news releases, don't you think?
"Tournament of Kings" made its debut when Excalibur opened in 1990.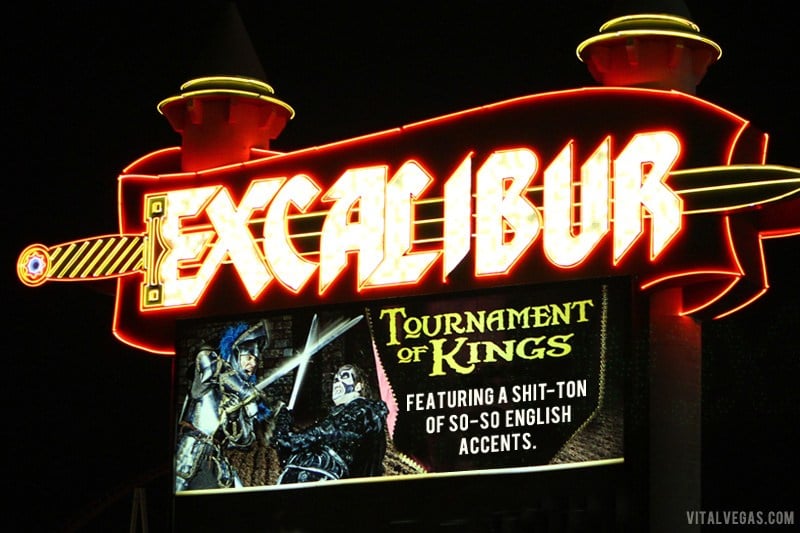 The show employs a hefty 30 cast members, making it one of the more expensive productions to produce on the Las Vegas Strip.
Rumors suggest ticket sales for "Tournament of Kings" have been soft, made worse by the fact many shows and retail businesses at MGM Resorts hotels have been hard-hit by drops in patronage due to the implementation of paid parking across the city.
One source said that while MGM Resorts officials vehemently deny it, many shops at Excalibur have suffered a staggering 30% drop in business because of a de facto boycott of the hotel resulting from controversial paid parking policies.
Don't be surprised if MGM Resorts adjusts its parking fees downward to ward off further hits to the bottom line. There's also talk that MGM Resorts will tweak its loyalty club tier requirements so it's easier to attain Pearl status. Parking is free for Pearl members and higher. Get details.
Could cancellation of "Tournament of Kings" lend credence to the rumor Excalibur will be rebranded, just as Monte Carlo (also owned by MGM Resorts) will? Monte Carlo will soon become Park MGM and a boutique hotel-within-a-hotel, NoMad Hotel.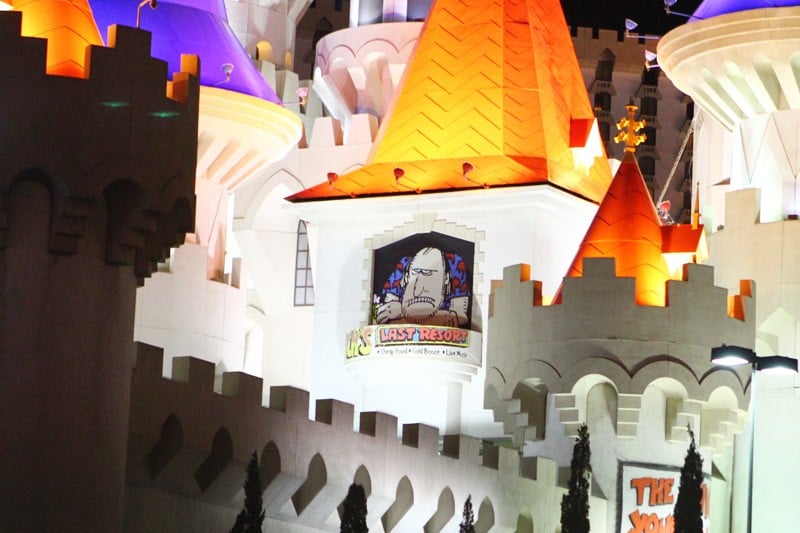 Some suggest MGM Resorts also has its eye on Luxor as another aging hotel in need of attention, although what that might entail hasn't been spelled out.
There's no word on what might replace "Tournament of Kings," or what changes the show's very specialized, circular, 900-seat theater might undergo once the show is shuttered.
We hope the show's horses get to move on to greener pastures. News "Tournament of Kings" will close is especially surprising given the show recently invested in upgrading and expanding its stables for the show's nearly 30 horses.
If "Jubilee!" was the end of an era in Las Vegas, the end of "Tournament of Kings" marks another. Shows are being scrutinized, and have to earn their keep, as opposed to the early days of Las Vegas when production shows were a loss-leader, intended to draw customers to the slot machines and table games where the real money was made.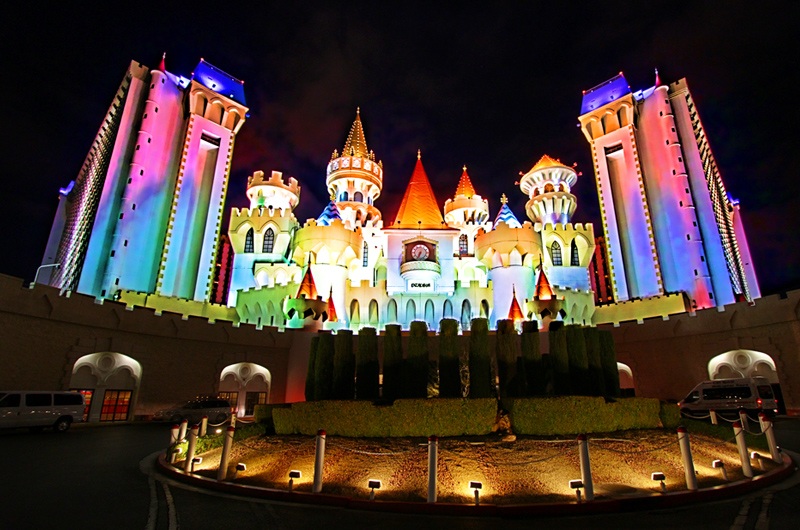 As far as we know, "Tournament of Kings" is the only show in Las Vegas where guests are encouraged to eat with their hands.
If you want to see "Tournament of Kings," book your ticket. You're likely to see it joust in the nick of time.
What, we were supposed to write an entire post about "Tournament of Kings" and not make a stupid pun? Go home, you're even more drunk than we are. Allegedly.
Update (9/16/16): Responding to our story, MGM Resorts released a statement saying rumors about "Tournament of Kings" closing are untrue. MGM Resorts was, perhaps not surprisingly, mum on the issue of whether businesses are taking a hit because of the new paid parking policies.