Classic Showgirl Extravaganza "Jubilee" to Close at Bally's
It's been announced the last truly classic showgirl show in Las Vegas, "Jubilee," will close Feb. 11, 2016.
The long-expected news comes on the heels of the passing of the co-creator of the show, Fluff LeCoque. She died Dec. 10, 2015.
"Jubilee" opened July 31, 1981, making it the longest-running show on the Las Vegas Strip.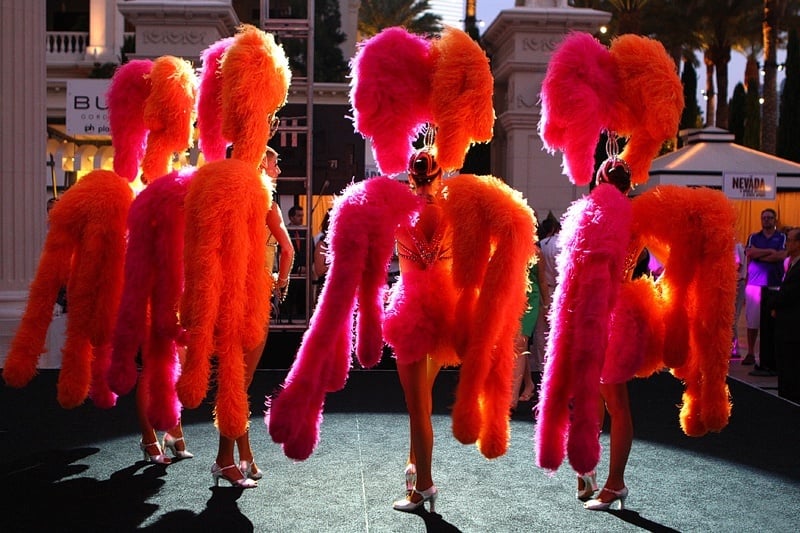 The lavish show has struggled for several years now, a situation made worse when the production tried an update with the alleged assistance of Frank Gatson Jr., described as a "choreographer and image-maker" for Beyonce.
Gatson's meddling did little more than cause the show's original producer, Donn Arden, to whirl in his grave. (Think stripper pole, and you'll get the general idea.) Gatson was given the boot shortly after his reboot debuted.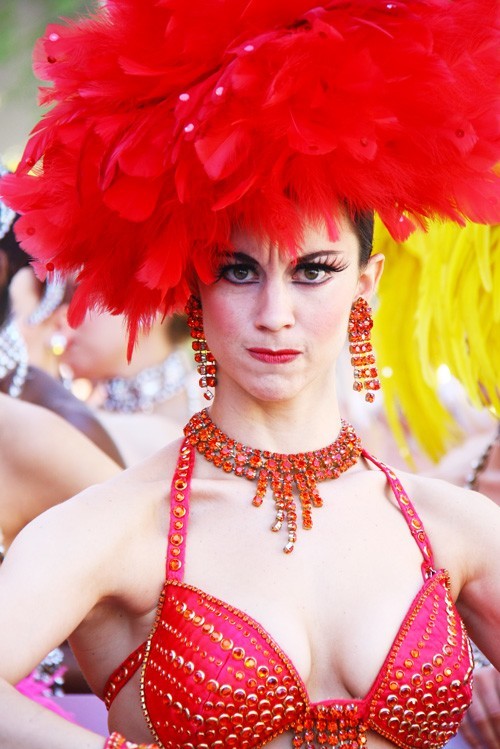 We could see the writing on the wall following the overhaul in early 2014 (symbolically, the show's name lost its exclamation point), but the show miraculously stayed open an additional year, a testament to marketing, international visitors and a show that valiantly kept the image of the statuesque, glamorous showgirl alive and kicking.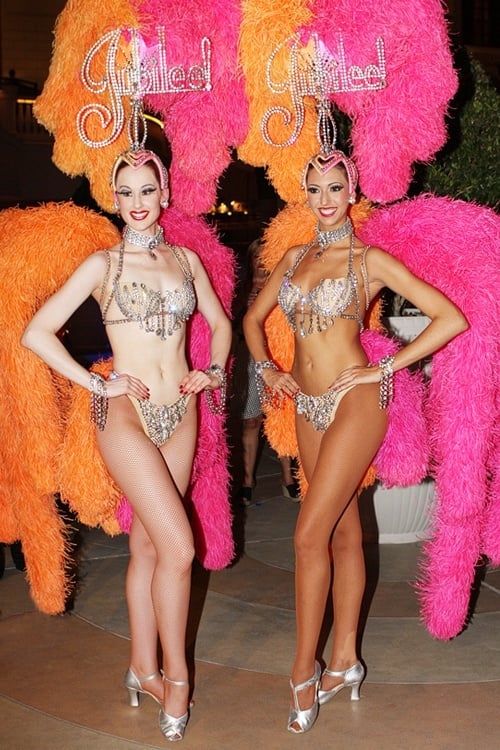 "Jubilee" as a show has always seemed a little weird, a mash-up of spectacle, over-the-top fashion and some of the least sexy toplessness onstage anywhere.
Two of the more visually stunning, and technically difficult, segments in "Jubilee" are the sinking of the Titanic and a major melt-down by none other than Samson. Don't try to connect the dots. "Jubilee" has never been about a coherent story. Nobody's really sure what it's been about, but there's no denying its impact.
For many around the world, the "Jubilee" showgirl is the image that springs to mind when they hear "Las Vegas." That image of Las Vegas is likely to stick around long after "Jubilee" ends on Feb. 11, 2016.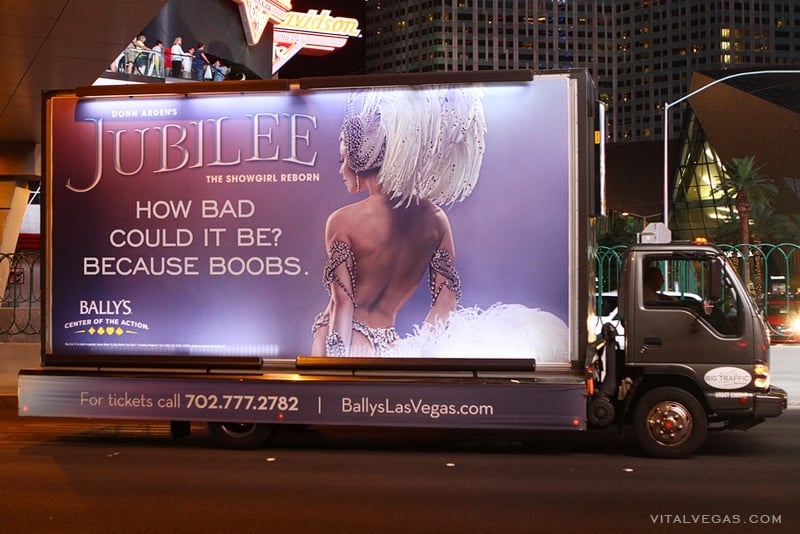 Much will be made of the closing of "Jubilee." As this blog has learned covering the show's ticket sales problems and attempts to modernize, there are die-hard fans of "Jubilee." Had those die-hard fans seen the show more often, it probably would've continued. Financially successful shows don't close in Las Vegas. It's the law.
"Jubilee" tickets will no doubt sell well during the two months leading up to its final show, however.
The Las Vegas Sun, which first reported "Jubilee" would close, says the show has had 18,720 performances during its 34-year history, for more than 18 million people.
Ultimately, the closing of "Jubilee" is bittersweet. Love it or loathe it, "Jubilee" is utterly unique. Las Vegas may still have lots of showgirls, technically ("Vegas! The Show" at the Saxe Theater even has the classic kind), but they're not "Jubilee" showgirls.
If you're feeling nostalgic, check out some amazing vintage "Jubilee" costume drawings at UNLV's Digital Collections.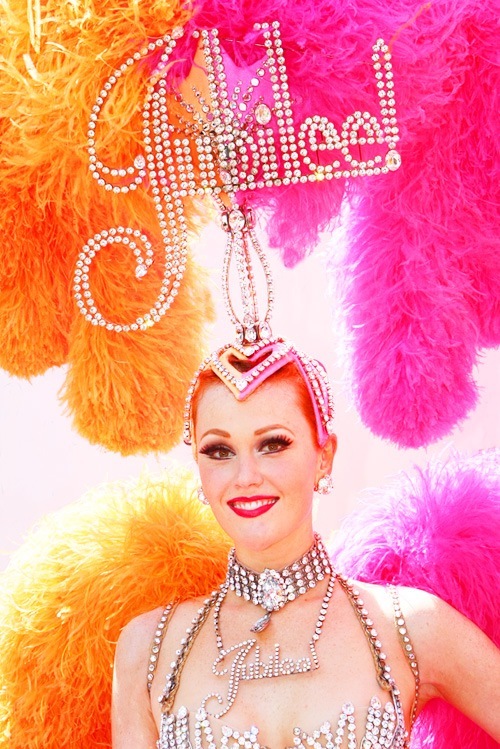 "Jubilee" was a throwback to another time, and we're unlikely to see anything like it again.
Worth noting is the fact the show was also a hold-over from a time when revenue generated by a casino could offset the costs associated with an expensive stage production. Now, a show has to earn its keep, all on its own.
When "Jubilee" closes at Bally's Las Vegas, something new is sure to take its place. Las Vegas thrives on new. Chances are, though, it won't be iconic. Even with all its anachronistic WTF, "Jubilee" was, and is, undeniably that.