High Roller Ferris Wheel at The Linq Has Its Braces Removed
The High Roller Ferris wheel on the Las Vegas Strip, the world's tallest observation wheel, is nearing another milestone. It's getting its braces removed.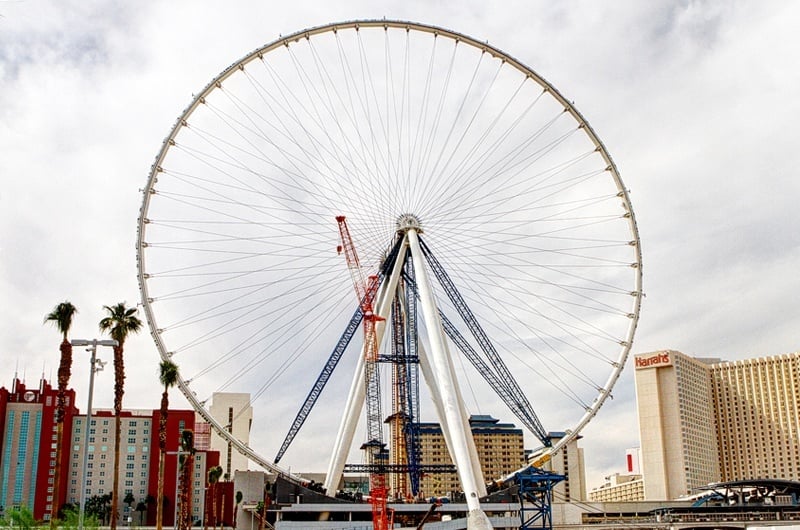 The wheel's rim was completed a couple of weeks ago, and since then, construction dudes have been meticulously installing massive cables between the hub of the wheel and the rim.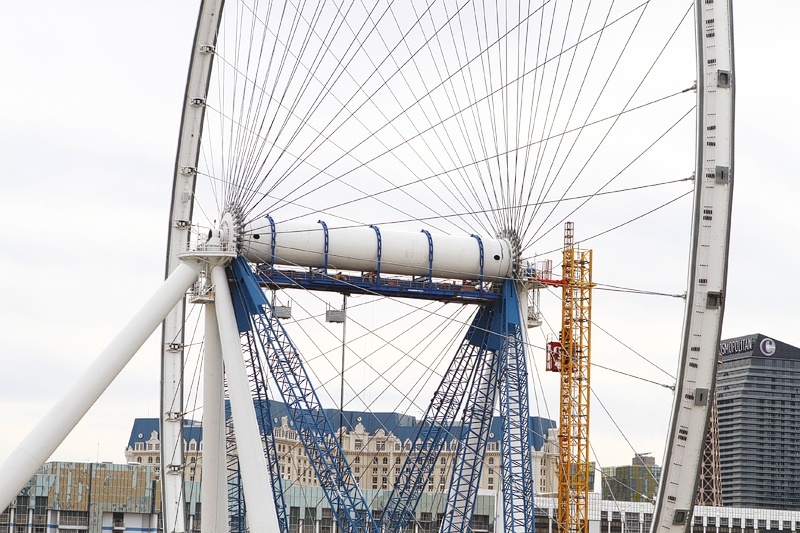 Temporary braces called "radial struts" are being removed one by one, with just a few remaining. Six as far as we can tell.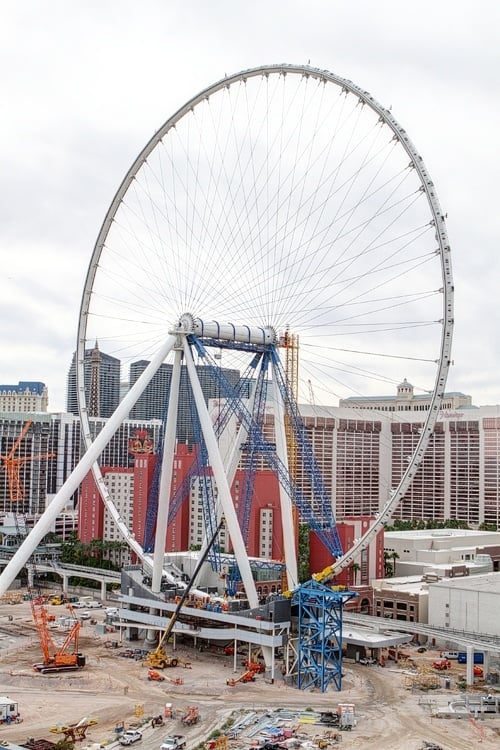 The High Roller wheel is what's known as a "compression wheel," meaning the tension on the cables is what holds the 550-foot wheel together. There are 112 cables in all.

The next big step in the construction process will be the installation of the passenger cabins. Each of the 28 cabins will hold 40 people.
Here's an artsy version of the High Roller we made because we were really bored. (Get it on a postcard or tee.)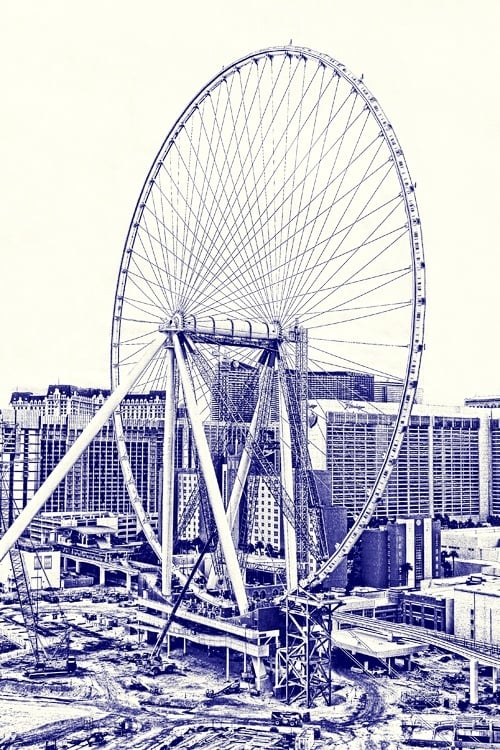 If you're a High Roller wheel fan like this Las Vegas blog, you'll want to take a look at all the High Roller photos we've shared during the construction process.
The High Roller should be open for business in mid-2014.