Here's the Latest on the Fremont Casino Expansion
Fremont Hotel & Casino, a longtime downtown fixture, is expanding its casino to the tune of $50 million (or more).
We figured it was time to check out the construction progress, and not just because it's a slow news day.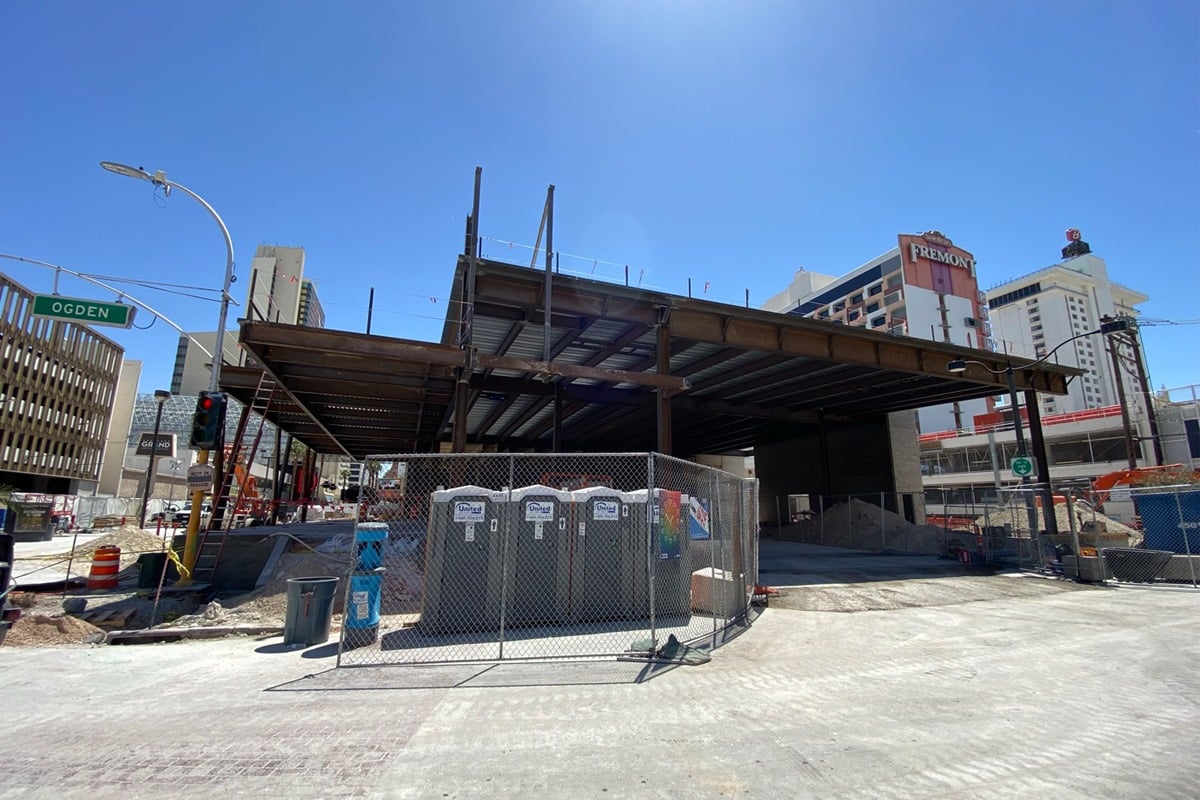 The Fremont is making good use of some idle space, both east and north of its existing footprint.
The steel framework for Fremont's casino expansion now extends to E. Ogden Ave., just across from Pizza Rock and Downtown Grand.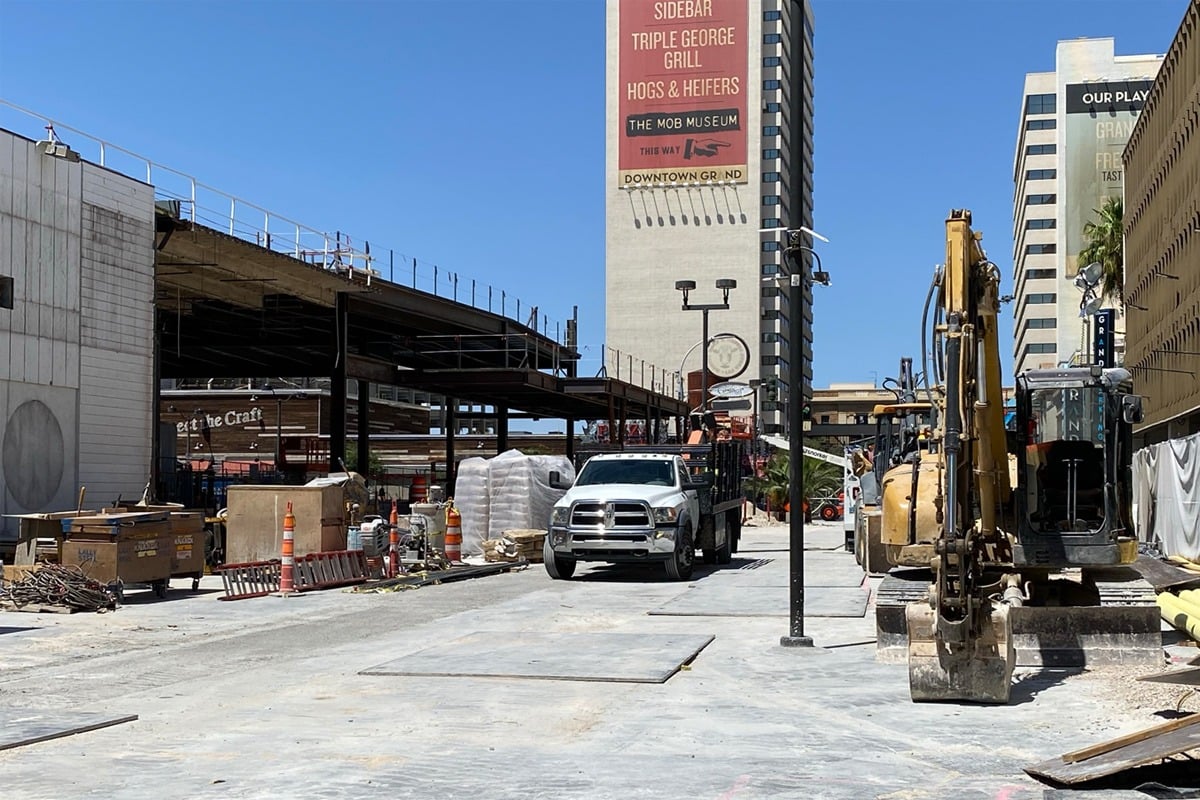 Here's a better look at the aforementioned FUBAR.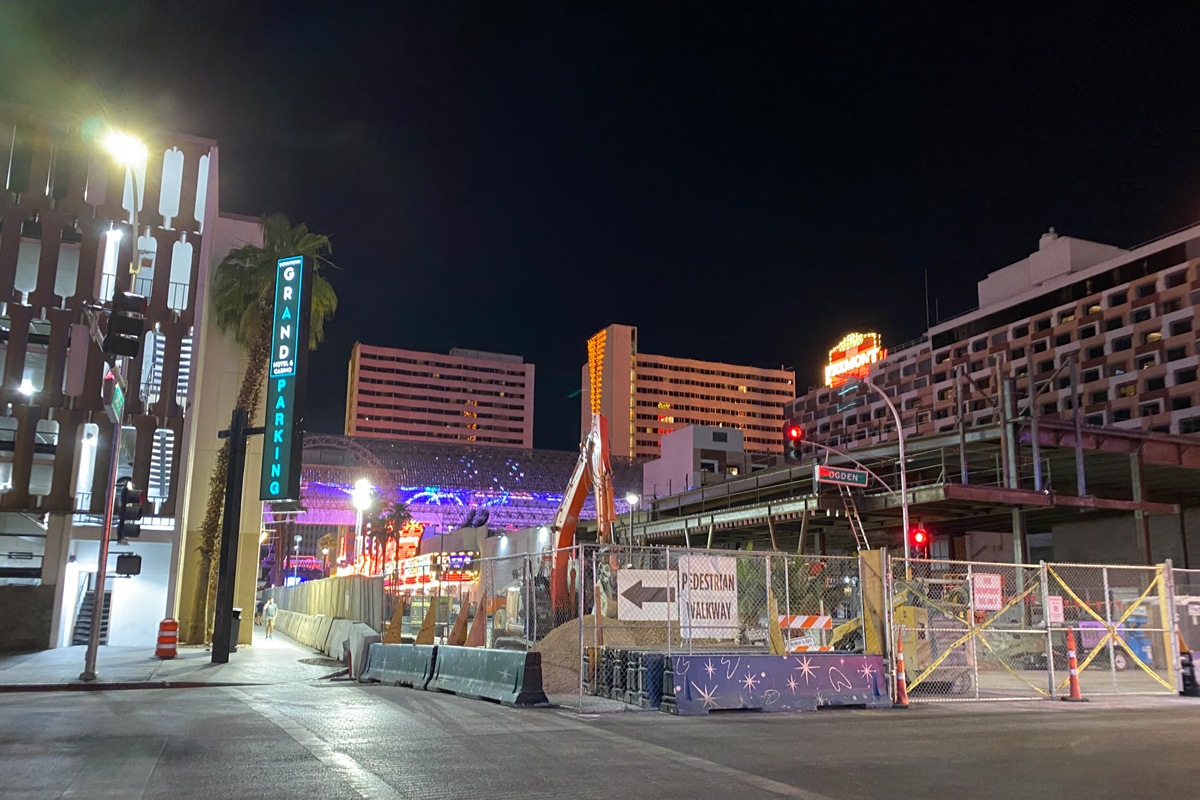 The investment in Fremont will result in not only more casino space, but more restaurants, in the form of a food court, or possibly "food hall," as that's the current trend and just sounds fancier.
Boyd Gaming, owner of the Fremont, has yet to confirm which brands will be in the new food court.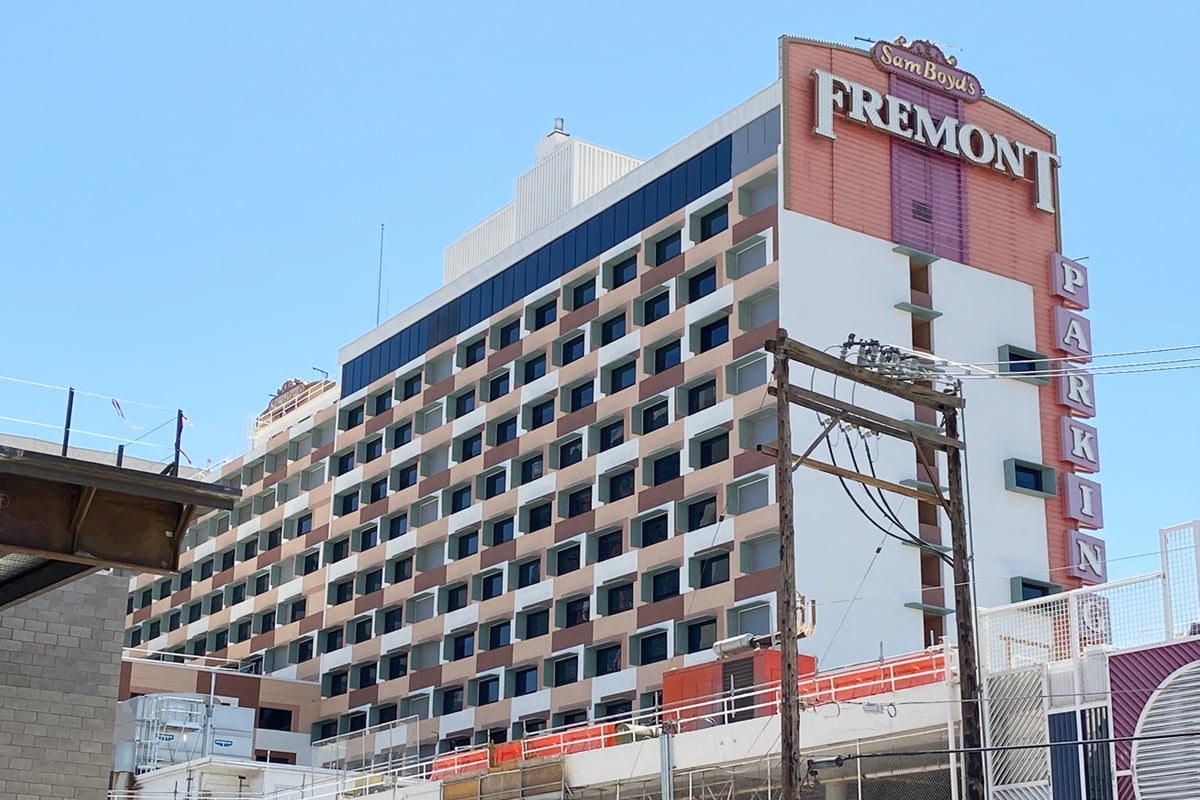 What we do know is the Fremont's Paradise Buffet won't be back. Out with the old and money-sucking, in with the new and shiny.
The new and shiny is going to be a minute.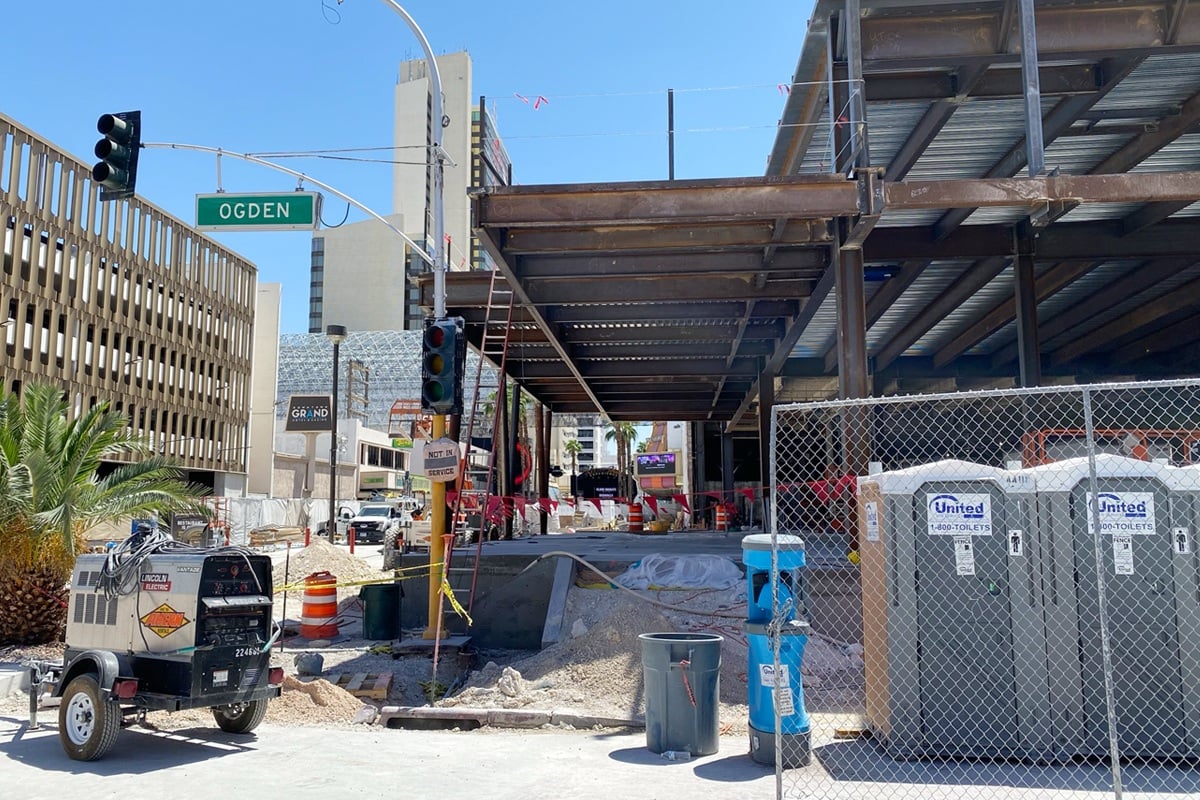 For whatever reason, crews were working late into the night during our most recent visit. Either crews are avoiding the summer heat, or somebody got a new deadline. (Hint: It's the latter.)
Inside word is the construction company wanted to push the completion date back to 2023, but Boyd has set Christmas 2022 as the target date for opening the new area of the casino.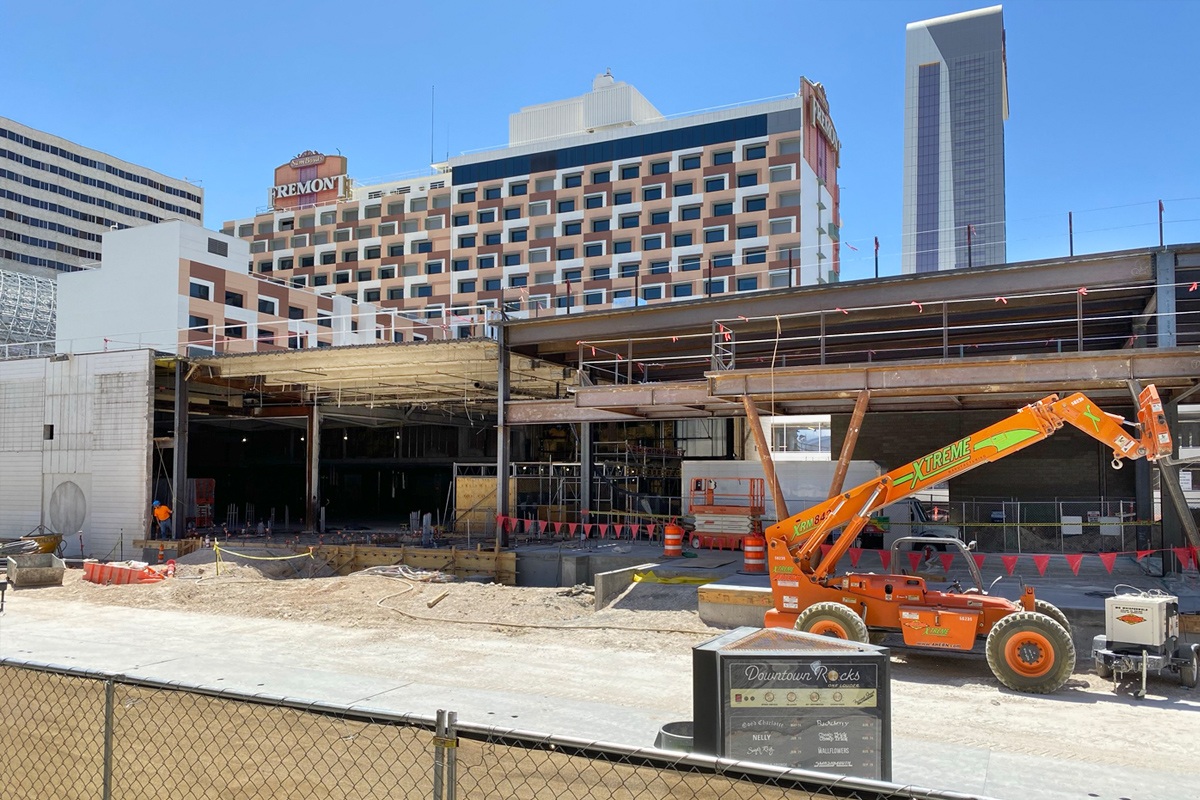 As we've reported, there were earlier rumors of a new hotel tower at Fremont, but that plans was apparently nixed.
Here's a quick video of the stuff you just read about.
The expansion project is expected to include a new bar (approved) and enhanced sports book (despite our best efforts).
We'll keep an eye on the progress for you.