Harrah's to Get Bobby's Burgers From Chef Bobby Flay
Apparently, Bobby's Burgers is doing well at the Caesars Palace food court (sorry, Forum Food Hall).
A new Bobby's Burgers restaurant, from celebrity chef Bobby Flay, is slated for Harrah's Las Vegas.
Permits for the new fast-casual restaurant say the build-out will cost $413,393, according to Eater Las Vegas.

Bobby Flay opened Bobby's Burgers at Caesars in April 2021.
We stopped by to try the place, but at the time, the line stretched roughly to Pahrump.
Flay opened a new Italian restaurant, Amalfi, in June 2021. Amalfi replaced his Mesa Grill after 16 years of operation.
Bobby's Burgers has gotten middling reviews at Caesars Palace (2.5 stars out of five on Yelp), which tracks with our forgettable experiences at Bobby's Burger Palace at the Shops at Crystals. There's a reason it closed last year.
It didn't help Bobby's Burger Palace that it was located fairly close to Gordon Ramsay Burger at Planet Hollywood, arguably one of the best burgers in Las Vegas.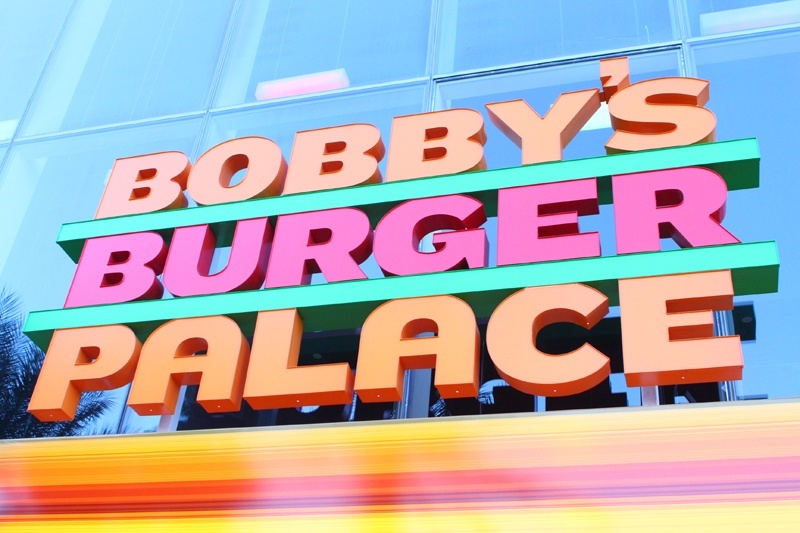 The Bobby's Burgers menu includes (wait for it) burgers (including the signature Crunchburger), but also sandwiches (the veggie burger is well spoken of), sides (fries and onion rings) and shakes (none with liquor, but still).
We trust the prices at Harrah's will be similar to the Caesars Palace location.
The burgers and sandwiches run from $12-15, with fries in the $5-7 range. Shakes are $9. A soda will set you back $6.
What's in it for Bobby Flay? He gets six percent of the restaurant's revenue as a "royalty fee."

Harrah's has more surprises in store, and we've shared some exclusive rumors about upcoming offerings.
Our sources say the aforementioned Gordon Ramsay will have a new concept taking over the former Flavors buffet space, and also expect to see a Walk-On's Sports Bar and Restaurant moving into the closed Toby Keith's I Love This Bar and Grill.
These new offerings haven't been confirmed or announced yet, but it's clear they're shaking things up at Harrah's Las Vegas.
Update (10/18/21): Caesars Entertainment confirmed the new Bobby's Burgers at Harrah's, and also announced another new location at Paris Las Vegas. Bobby's Burgers at Harrah's will open Dec. 2021 and will be located in Fulton Street Food Hall. Bobby's Burgers at Paris should open March 2022 and will be located in the Le Boulevard area, adjacent to the coming-soon Nobu restaurant.