Gordon Ramsay Restaurant Reportedly Coming to Harrah's Las Vegas
We hear celebrity chef Gordon Ramsay's next restaurant concept will be at Harrah's Las Vegas.
At first glance, Gordon Ramsay wouldn't seem a great fit for Harrah's, as his brand (and prices) tend to be "elevated," but that doesn't take into account Harrah's is pivoting to being a convention hotel. (Gird your loins, Big Elvis!)
The new Caesars Forum conference center sits right at the casino's back door.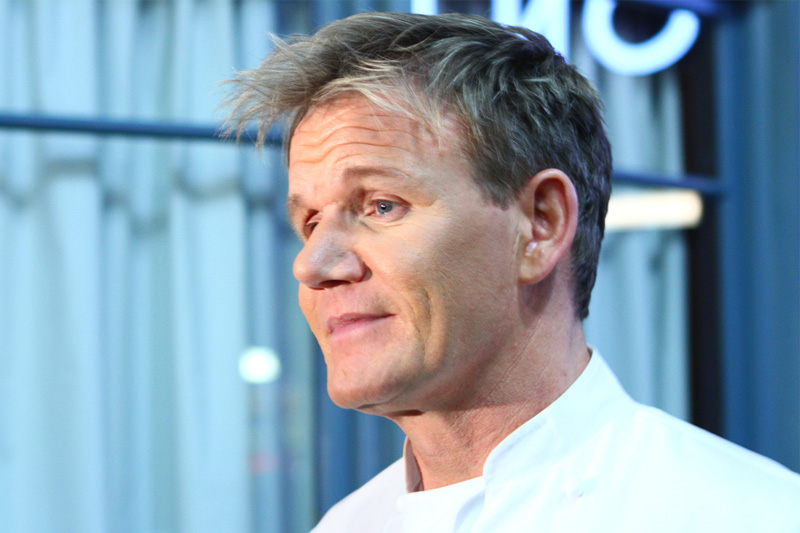 The rumored Gordon Ramsay restaurant at Harrah's hasn't been confirmed yet, but the ongoing expansion of Ramsay's empire in Las Vegas seems unstoppable.
Ramsay's restaurants are almost universally well-regarded (sorry, Pub & Grill), and have turned out to be some of the most lucrative partnerships Caesars Entertainment has. (Caesars Entertainment owns Harrah's Las Vegas, by the way.)
Ramsay's restaurants are managed by the Caesars Entertainment food and beverage department, and the chef is contractually bound to show up occasionally for photo ops.
The typical financial arrangement is Gordon Ramsay gets 5% of up to $10 million in sales at the restaurants with his name on them. Sales between $10-15 million earns him 5.5%, and he gets 6% of sales greater than $15 million.
Ramsay's existing restaurants include Hell's Kitchen at Caesars Palace, Gordon Ramsay Steak at Paris, Burger at Planet Hollywood, Gordon Ramsay Fish & Chips at Linq and the aforementioned runt of the litter, Gordon Ramsay Pub & Grill.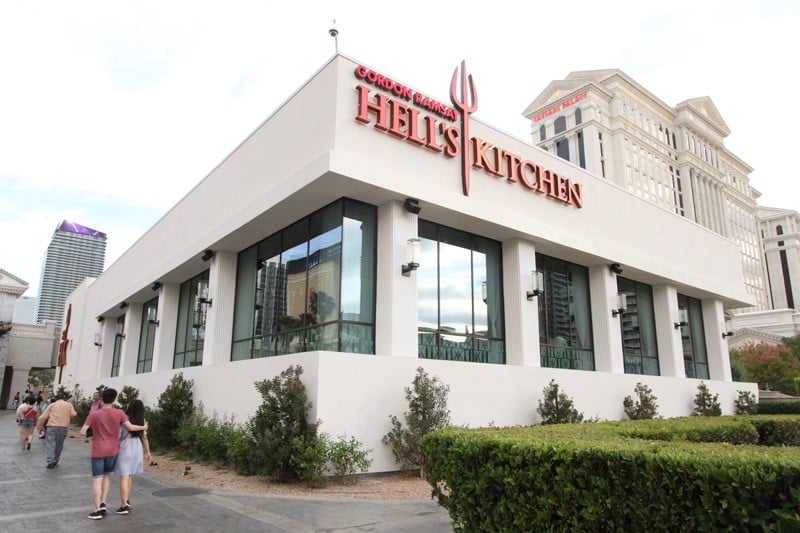 It's no surprise Gordon Ramsay is the richest celebrity chef in the world with a net worth of more than $220 million.
That's a lot of clams.
While we don't have any further details about the new Gordon Ramsay restaurant at Harrah's, chatter is the restaurant will be in the former Flavors buffet space.
Harrah's already has a steakhouse, Ruth's Chris, so Italian this time, Chef Ramsay!
If our sources share any further scoop, you'll hear it first! Well, technically, second, but you know what we mean.
Update (2/28/22): We're told the Oyster Bar at Harrah's Las Vegas closes in March 2022 to make way for the Gordon Ramsay restaurant at Harrah's. The Oyster Bar and former buffet are in close proximity, and it appears the new venue with encompass both spaces. Harrah's has no comment.