Hard Rock Las Vegas Closes for Renovation and Rebrand
It's the end of an era. Hard Rock Las Vegas hotel-casino closed on Feb. 3, 2020 at 6:00 p.m.
Hard Rock will remain closed for renovations and will re-open as Virgin Hotels Las Vegas in Nov. 2020.
We stopped by to say farewell to Hard Rock, a Vegas fixture since it opened on March 9, 1995.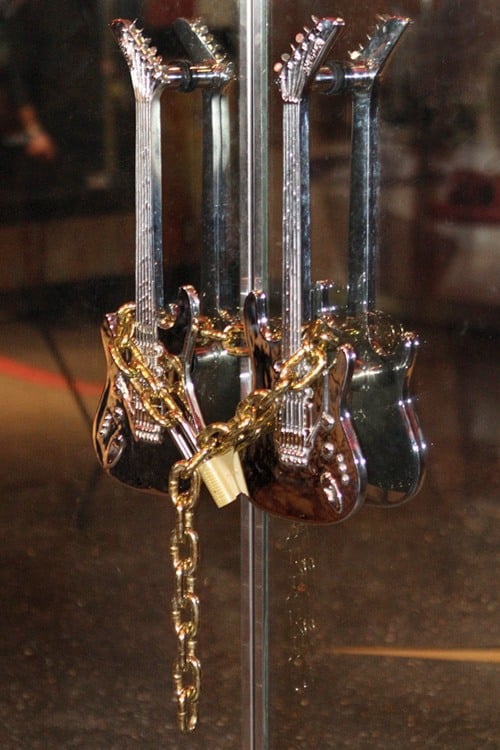 Virgin Hotels and a group of investors led by JC Hospitality purchased the Hard Rock in 2018.
By the time Hard Rock closed, it's table games had been shut down (at 3:00 a.m. the night before), but a few stragglers were still playing slots.
The casino's restaurants and retail shops were already packed up or in the process of doing so. Some will be back (MB Steak and Pizza Forte), some will not (Pink Taco and Mr. Lucky's).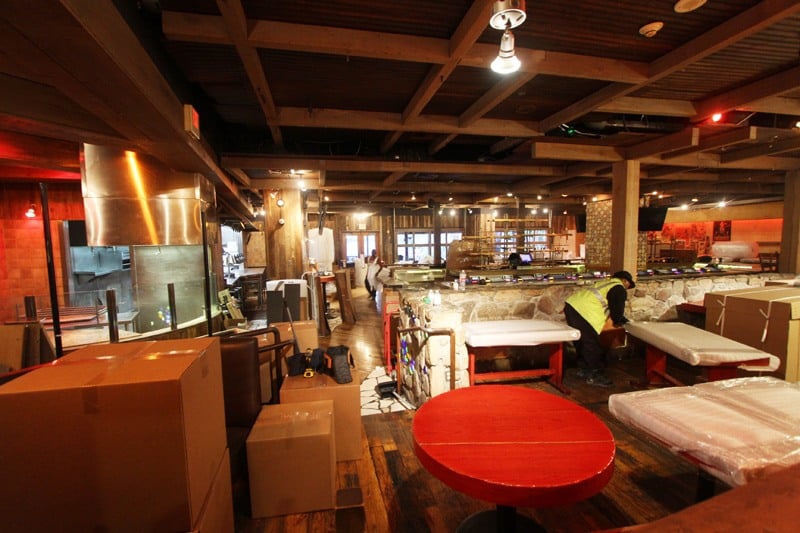 It was surreal making the rounds at Hard Rock as it closed, and we experienced what others have, a flood of memories from this casino that at one time was one of the hottest spots in town.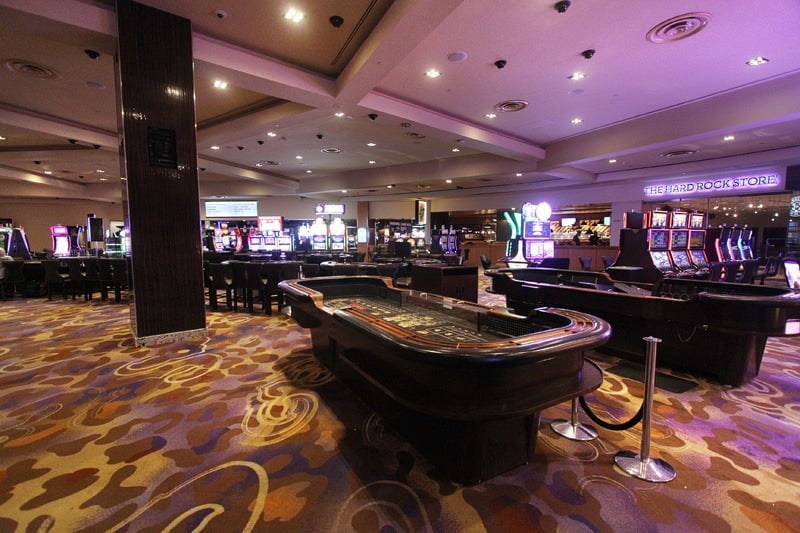 We get a lot of questions about the music memorabilia at Hard Rock. Thousands of pieces were part of the purchase. Some of the memorabilia has been sold off, some is going into storage, some has been donated to charity and it's expected some will return in a retail shop at Virgin.
We also scooped the fact there will be a new hotel tower built as part of Virgin, with a Hard Rock presence, so expect to see memorabilia in that new offering as well.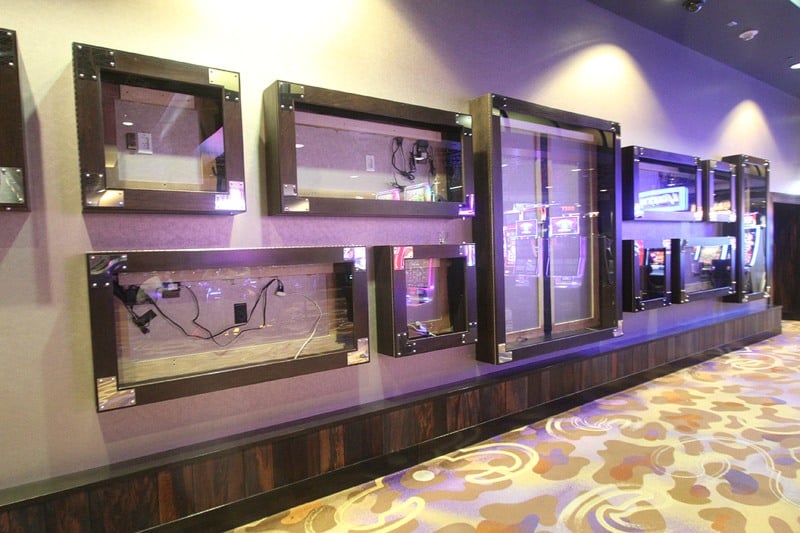 Now, all eyes will be on Virgin Hotels.
Estimates put the cost of the rebrand to Virgin at about $200 million.
The Virgin Las Vegas renderings so far have been pretty sweet. The new look and feel has been described as "modern desert resort oasis."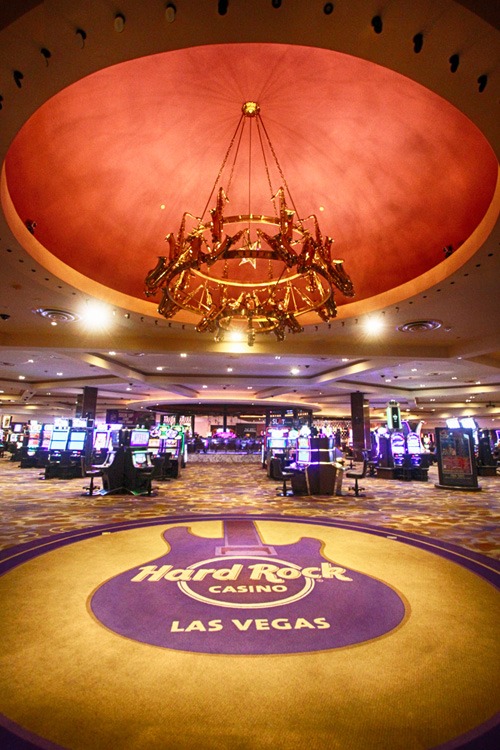 Virgin will have 1,504 rooms and suites (called "chambers" in Virginland), as well as a 60,000-square-foot casino, new restaurants and 130,000-square-feet of meeting space.
As we were the first to share, because you expect nothing less, the casino at Virgin will be managed by Mohegan Gaming.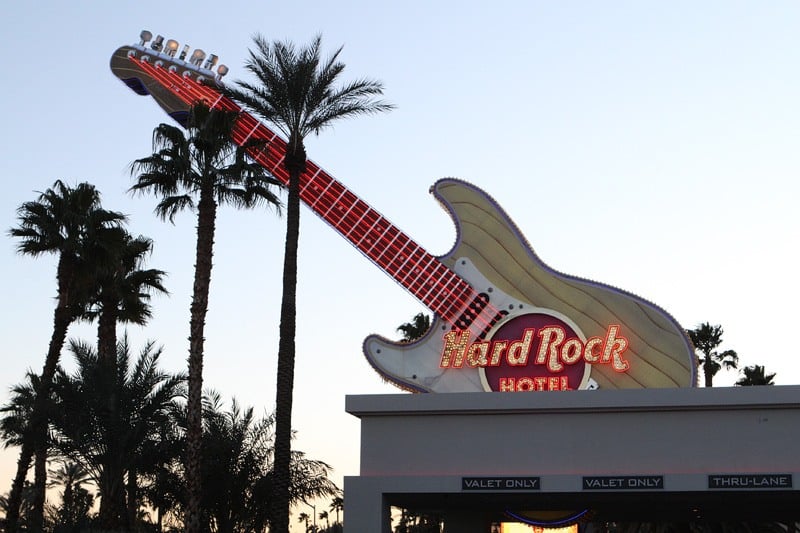 Because we are a badass, as Hard Rock was closing, we snagged an interview with the CEO of JC Hospitality, Richard "Boz" Bosworth.
As you listen, at 4:16, you'll hear the very last song ever played on the P.A. at Hard Rock Las Vegas.
For posterity: The last song ever played at Hard Rock was "Trouble" by Coldplay.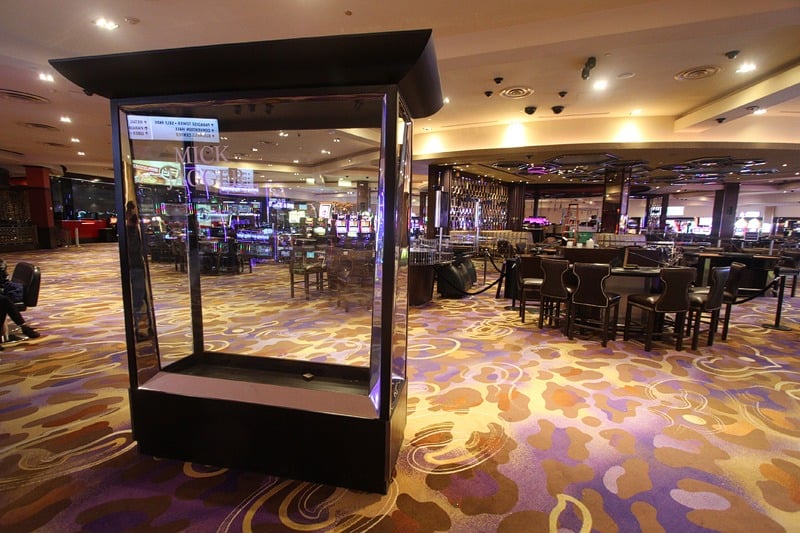 Enjoy some of the last photos ever taken inside Hard Rock Las Vegas, and we can't wait to see what's next.