Virgin Hotel Las Vegas Busts Out More Sweet Renderings
Virgin Hotel Las Vegas (technically, Virgin Hotels Las Vegas, but there's just the one so far) has shared some sweet renderings.
Hard Rock will transition into Virgin starting in February 2020, and here's a peek at what's in store.

The renderings were shared as Virgin Vegas announced its design and construction partners.
We aren't entirely sure who some of these companies are, but we thought we'd list them here to prevent the renderings from slapping together.

Virgin's design and construction partners include Rockwell Group, Klai Juba Wald Architecture + Interiors, Studio Collective, Taylor International Corporation and McCarthy Building Companies.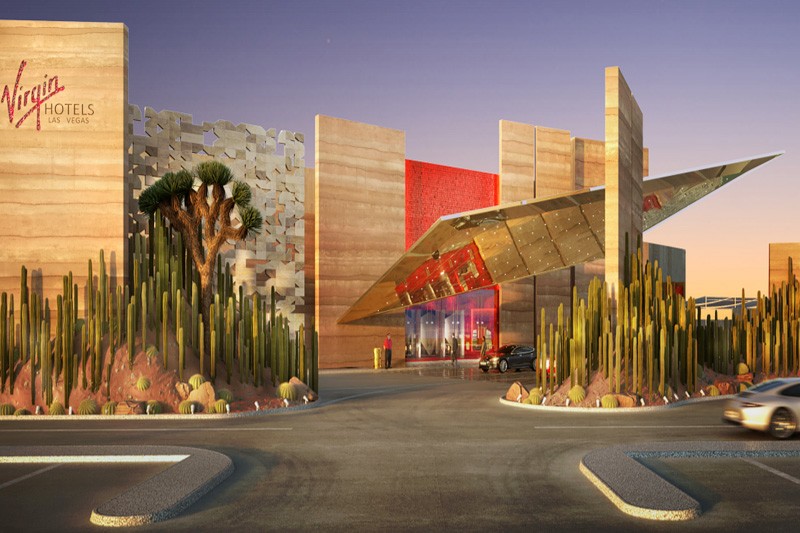 Rockwell Group is probably the most recognizable of the partners, as they've done a number of projects in Las Vegas, including Greene St. Kitchen and Kaos at Palms, as well as Omnia nightclub and Nobu at Caesars Palace.
Fun fact: Rockwell Group also did the set designs for the movie "Tootsie." Yes, we knew that off the top of our head, not because it was in the news release.

Here's another fleek rendering from the upcoming Virgin hotel in Las Vegas. And, yes, we're using "fleek" ironically. We are not a complete idiot.

When we shared these renderings on our wildly popular Twitter account, there was universally positive feedback, and Twitter tends to hate everything.
That bodes well for Virgin, and we'll keep you in the loop with all the latest developments. Read more about the Virgin Hotels Las Vegas renovation timeline. Virgin Hotel Las Vegas is expected to open in Nov. 2020.