Grabbing Some Mexican at Downtown Container Park's Pinches Tacos
The quirky Container Park has quickly (and somewhat surprisingly) become one of our favorite haunts in downtown Las Vegas.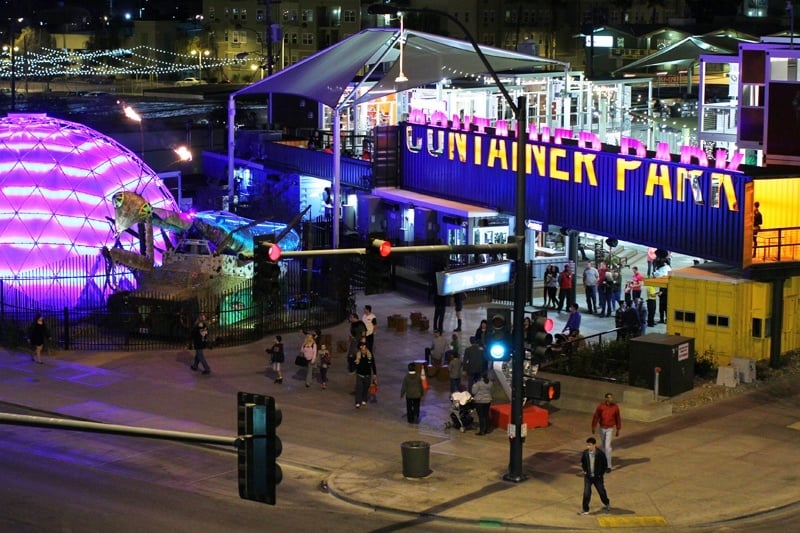 We love the hooch, the atmosphere, the eclectic mix of shops, and even the food. Our go-to restaurant at the Downtown Container Park is Pinches Tacos, a Mexican joint with reasonable prices and reliably satisfying food.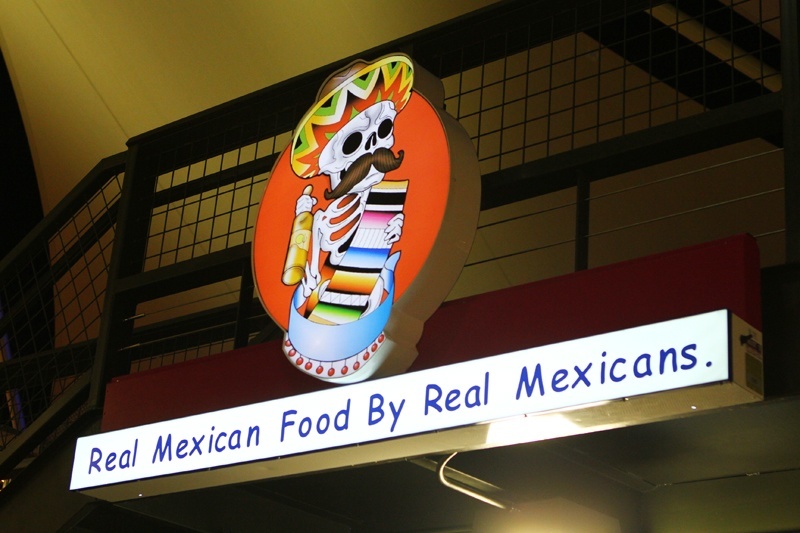 All your favorite Mexican dishes are covered, including tacos, burritos, tortas, enchiladas, taquitos and quesadillas.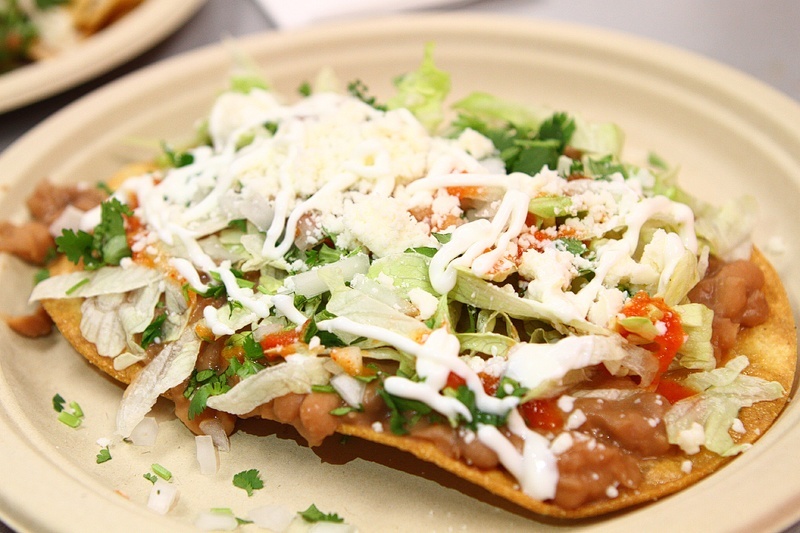 Pinches Tacos is faring very well on Yelp, which is always a good sign.
The name of the place is said to be based on folklore. It's believed one of the uncles in the Pinches family hung out with Pancho Villa. The legend is that when Pancho Villa would get hungry, he'd shout, "Cook, bring me some tacos!" In Spanish, though, probably. And "Pinche" is Spanish for "cook." Oh, just play along, it makes for a charming story.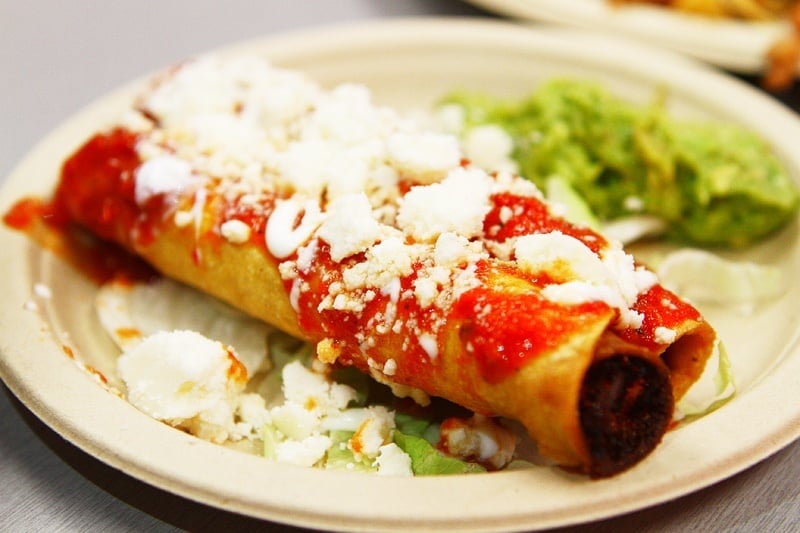 Expect a bit of a wait on Friday and Saturday nights, and because the restaurants at the Downtown Container Park (they're actually inside shipping containers), they sometimes run out of your favorite things.
That means grab an order or five of the Mexican Corn on the Cob, often called "street corn," because supplies are limited, and it's delicious.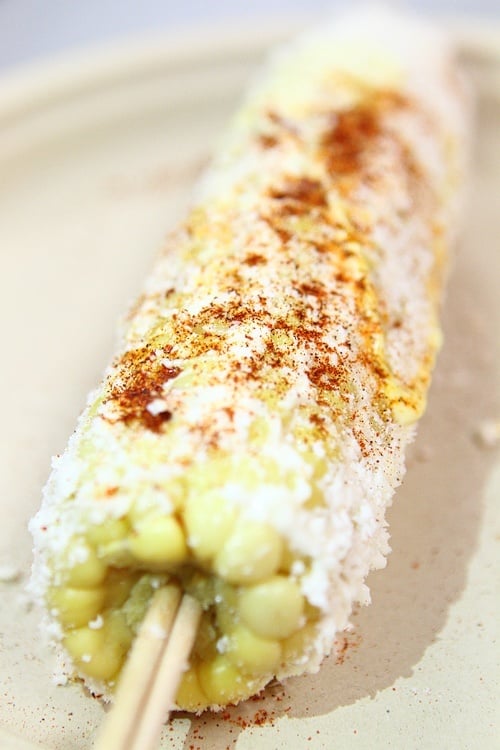 Otherwise, a pretty awesome evening can be had with a cocktail at The Boozery, a photo op with the giant, fire-spewing praying mantis (see below), and some comida rica at Pinches Tacos.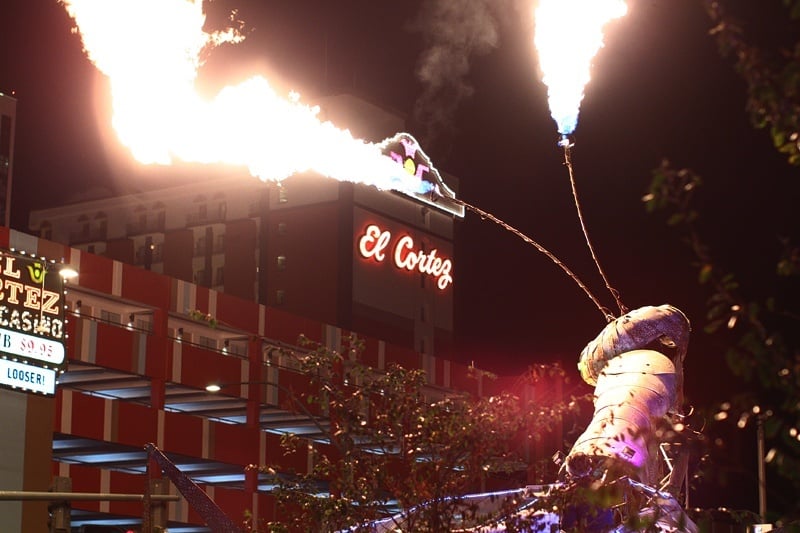 Oh, and keep your eyes peeled for Zappos CEO and bazillionaire Tony Hsieh. During our Pinches Tacos visit, we saw him at a neighboring restaurant, Pork & Beans, doing his downtown visionary thing.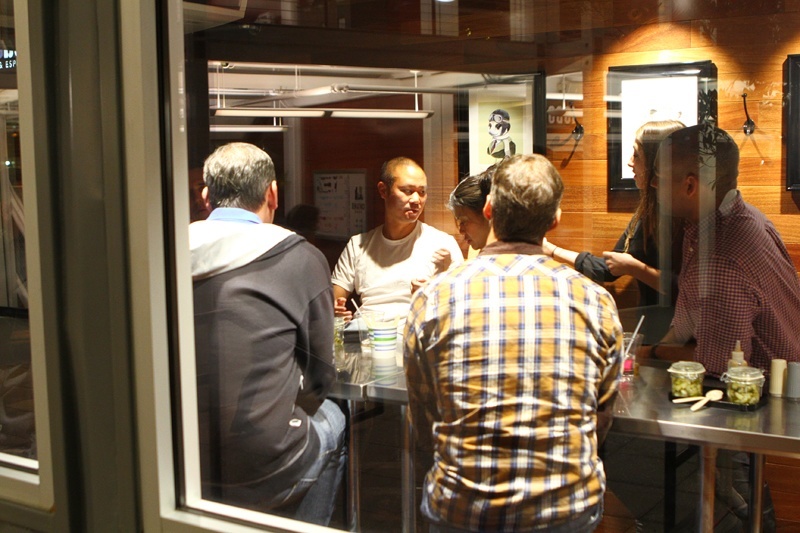 We've got a few more photos, but honestly, who can take decent photos when your hands are slathered with butter from the street corn at Pinches Tacos?
Pinches Tacos at Downtown Container Park