Las Vegas Almost Had a Linq Hotel & Casino
We can now confirm the rumor that the former Bill's Gamblin' Hall & Saloon will be named The Cromwell, but even more interesting is the name the under-renovation hotel nearly got: Linq Hotel & Casino.
In October 2013, Caesars Entertainment abruptly altered its plans to brand the hotel at Flamingo and Las Vegas Boulevard the Gansevoort Hotel, thanks to a casino regulation probe linking a Gansevoort investor to the Russian mob.
That left Caesars Entertainment scrambling for a new name for the former Bill's (before that, called the Barbary Coast).
Many assumed Drai's Hotel was the frontrunner as the new boutique hotel's name, but from what we've heard, Linq Hotel & Casino was actually the name chosen.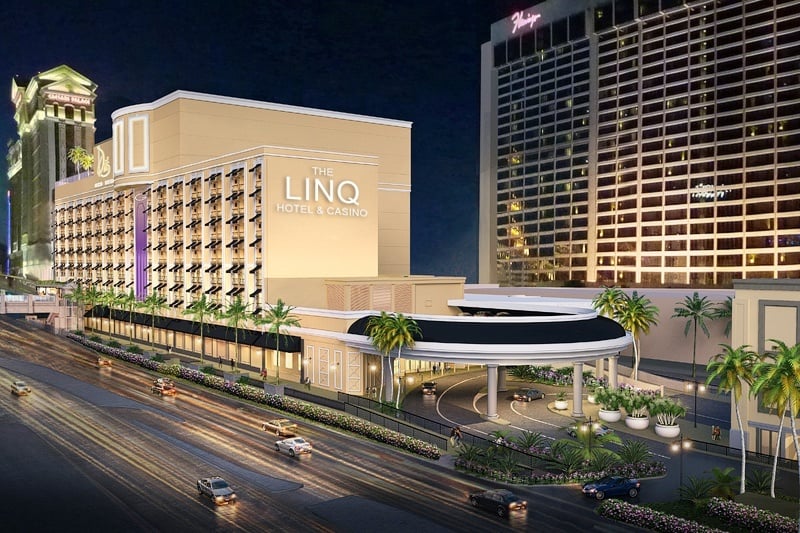 The Linq, of course, is the partially-opened entertainment and shopping district between Flamingo and The Quad.
Steps were taken toward implementing the Linq Hotel name, but cooler heads prevailed, presumably including strong opposition by key decision-makers inside the company. There's no way to officially confirm if the whole Linq Hotel rumor is true (the name was in the running for the name of what turned out to be The Quad, too), but it's fun to ponder what might have been.
Caesars didn't skip a beat during this whole drama, keeping The Cromwell's renovation in motion despite the Gansevoort hiccup.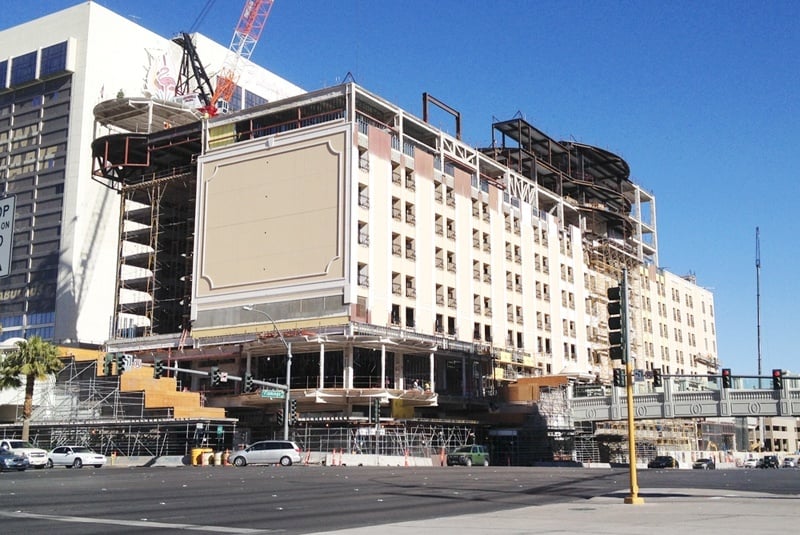 The $185 million renovation of Bill's will feature a new restaurant from Food Network star Giada de Laurentiis, as well as a rooftop nightclub by Victor Drai, and an after hours club in The Cromwell's basement.
The Cromwell name presumably has a backstory, something about the discoverer of an "eastward-flowing subsurface current," but ultimately, choosing a hotel name is based upon more practical concerns, like being able to snag all-important domain names without being price-gouged, and finding a name that doesn't bump into the trademarks of existing companies.
The Cromwell is expected to open mid-2014.