Golden Gate Casino Unveils Multi-Million Dollar Expansion
Downtown's Golden Gate has revealed an expansion that nearly doubles the size of its casino floor, including the addition of about 100 new slot machines.
Golden Gate's expansion encompasses the space formerly occupied by the La Bayou casino and an alley. You'll want to see our "before" photos of the construction, of course.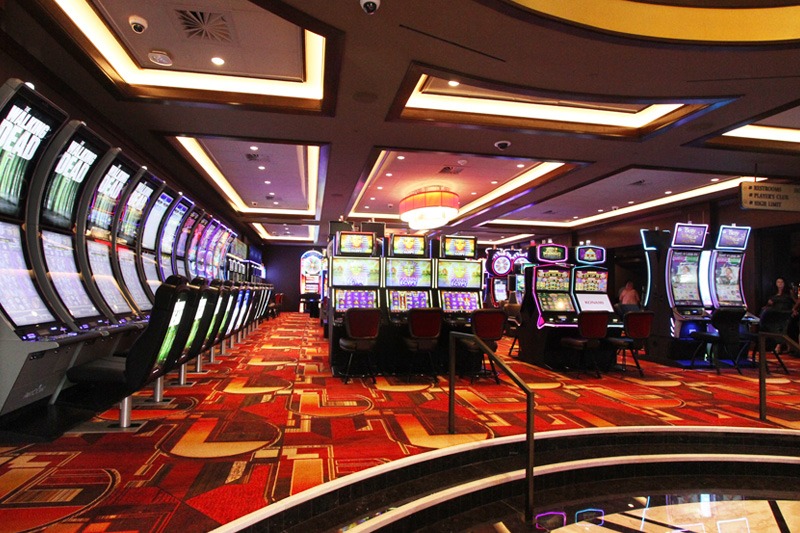 The centerpiece of the multi-million dollar expansion is a 24-foot tall fountain of TVs around a spiral chandelier.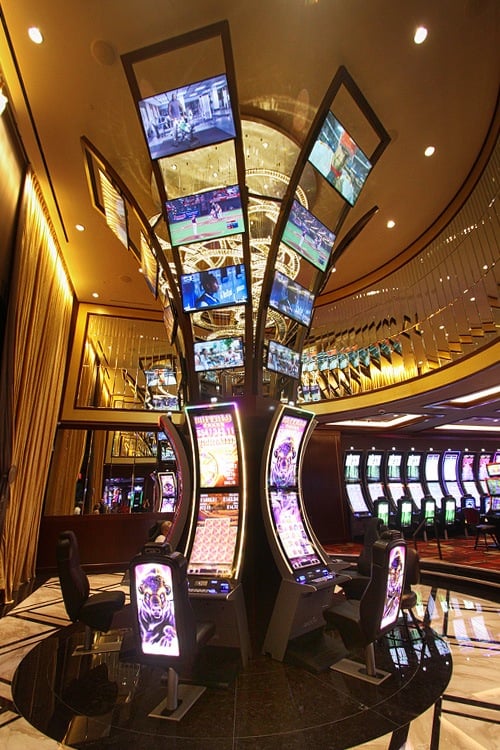 The TV fountain is made all the more dramatic by 468 mirrors lining a arced wall that frames the decorative piece. Yes, we asked. And, yes, we know we have issues.
The tower of televisions sits just inside a brand new entrance to the Golden Gate.
The Golden Gate's expansion includes a new loyalty club desk.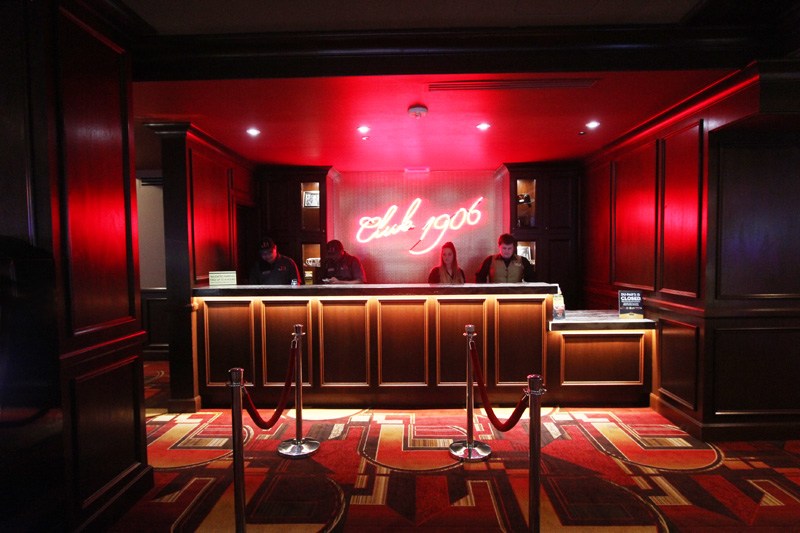 The previous loyalty club desk has vanished through some kind of Las Vegas magic.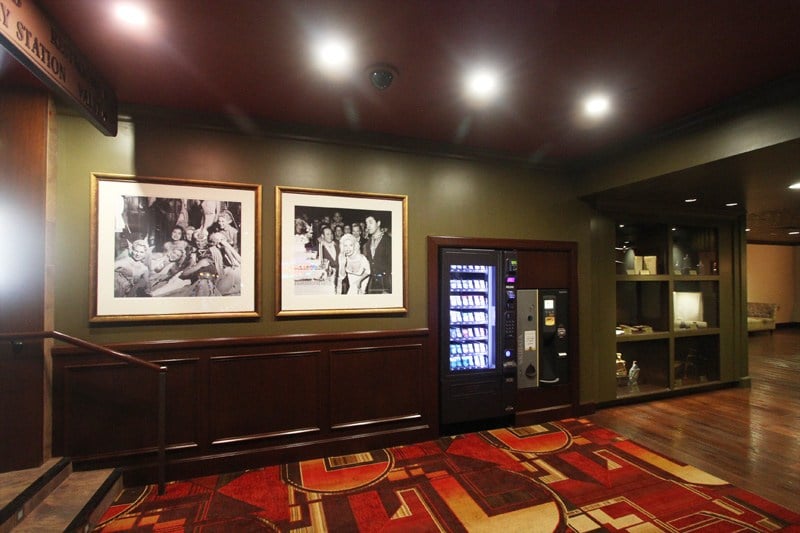 Golden Gate's interior design was done by Dez Motif, the architecture by Moser Architecture Studio.
The Golden Gate took the opportunity during its expansion to entirely replace and upgrade its sound system throughout the existing casino.
A good deal of the expansion won't be readily visible to guests. On the casino's second floor, a new beer distribution room is a sight to behold.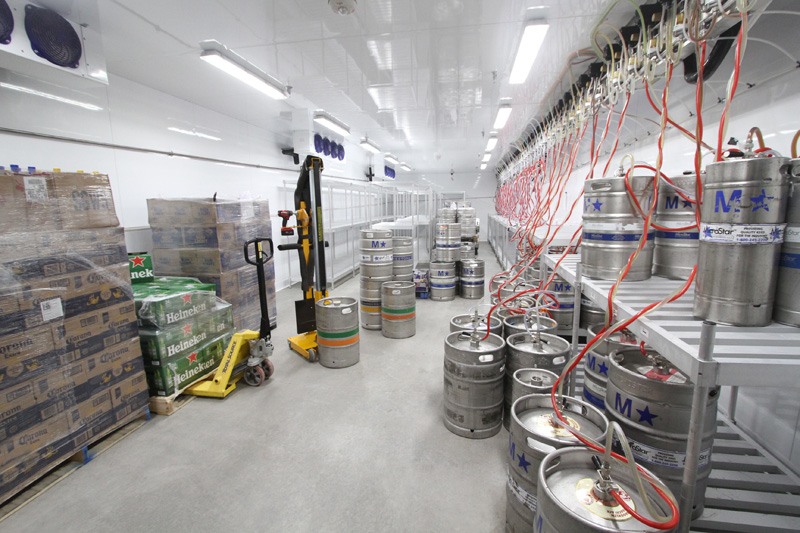 Still in the works is an upgraded outdoor bar, One Bar. When completed, the bar will be 20 feet longer. Translation: More slushy drinks for us.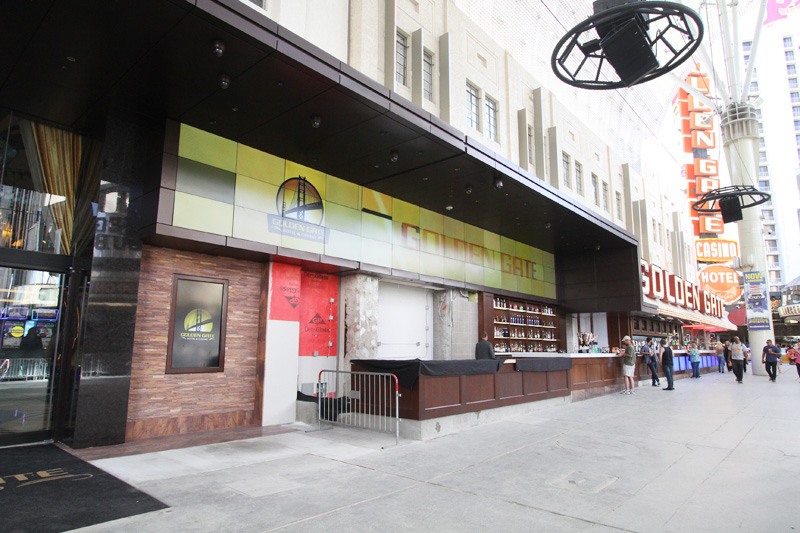 While the new casino area at Golden Gate made its debut on Aug. 25, 2017, the expansion's official opening takes place Sep. 1, 2017, with the requisite hoopla.
Golden Gate has done a great job of creating a new space that feels modern (so many TVs), but which stays true to its old-school roots (dark wood and marble).
When you check it out, let us know what you think. We'll be at the end of Prohibition Bar, not noticing the dancing dealers. At all.
Golden Gate Expansion Reveal