Freedom Beat Restaurant Opens at Downtown Grand
Freedom Beat has opened at Downtown Grand, offering a shiny new menu with American favorites, live entertainment and an energetic vibe that could inject some new life
into the three-year-old resort.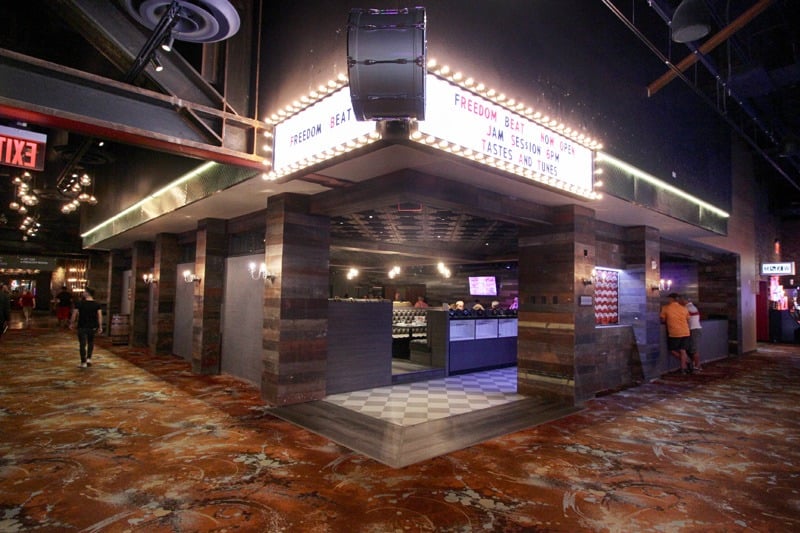 Freedom Beat replaces the casino's original cafe, Stewart + Ogden, utilizing that restaurant's space and more. Freedom Beat also incorporates part of another closed venue, Red Mansion.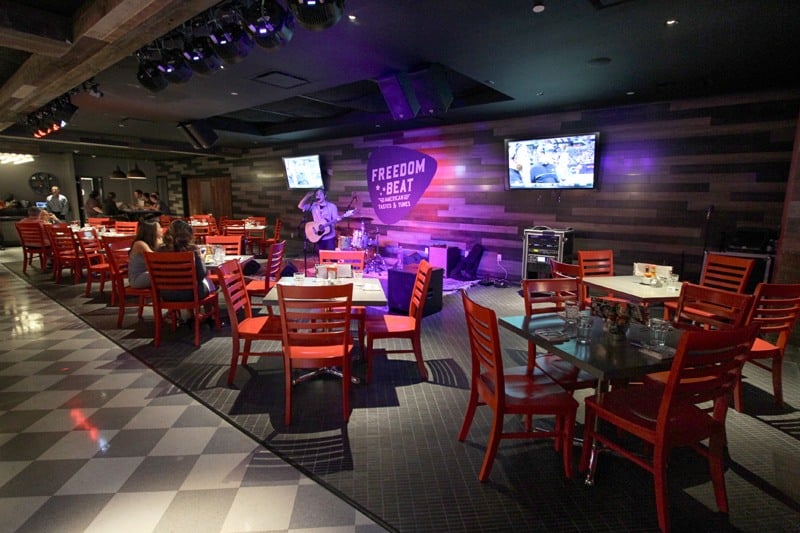 Freedom Beat will operate 24/7, and the plan is to have a variety of artists perform in the space.
Music was front-and-center during our visit. We're pretty much of the mind that the world is divided into two groups: Those who love live music in restaurants and those who don't. We tend to be in the latter group, as we like our music as an undercard as opposed to the main event.
Yes, we made a sports analogy. Don't freak out.
Here's a walk-through of Freedom Beat.
We are as impressed with our videography as you are, especially since most restaurants discourage indoor droning.
But enough about us. What's up at Freedom Beat? Well, for starters, we love the decor. It has a rock 'n' roll vibe, with guitar cases built into the booths and artwork fashioned from vinyl records. You remember those, right? They were a thing.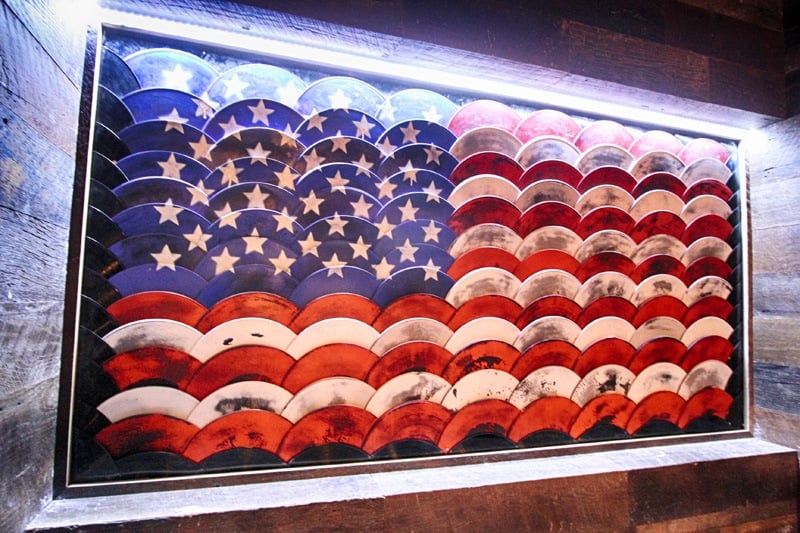 Freedom Beat is a collaboration between Downtown Grand and 34th Floor Hospitality Group, the same folks who revamped the hotel's Citrus pool deck with very pleasing results.
The restaurant's menu was developed by Chef Scott Commings, a name that might sound familiar because he won season 12 of "Hell's Kitchen."
Here's a look at the menu.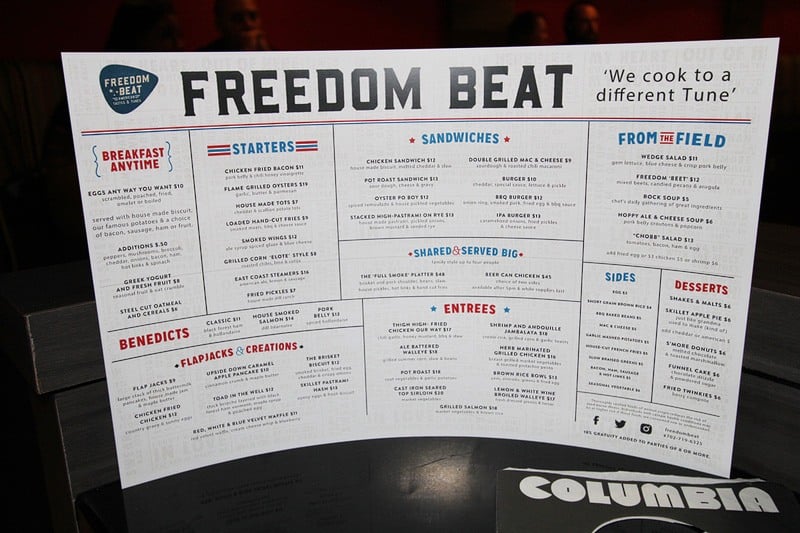 While you look adorable squinting, for a version of the menu you can actually read, click here.
We haven't tried the food at Freedom Beat yet, but it looked tempting on its way to customers, and we did try a signature cocktail. You know us so well.
The Bathtub Gin Daisy is a bone fide panty-dropper. All the cocktails run $12, and we expect to try them all over time. And by "over time," of course, we mean our next visit.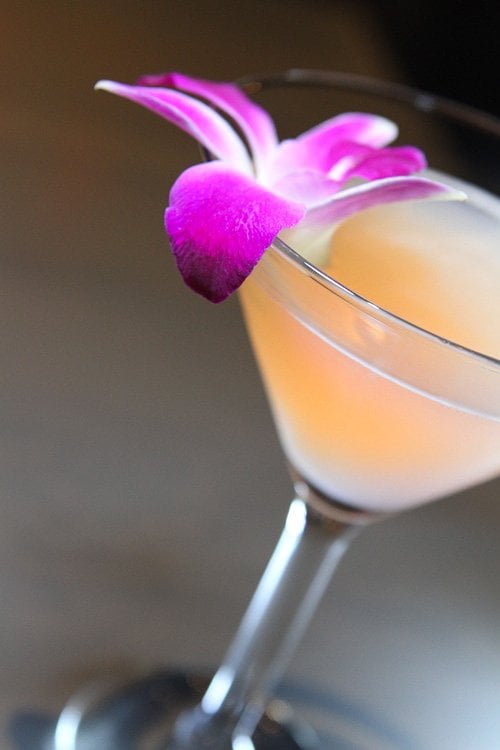 Freedom Beat also has regional boilermakers, craft beers and a healthy selection of wine.
Overall, Freedom Beat is a huge leap forward from the previous restaurant, and there's a lot to like about the joint. If loud, live music isn't your thing, just plan to dine when there's no entertainment scheduled.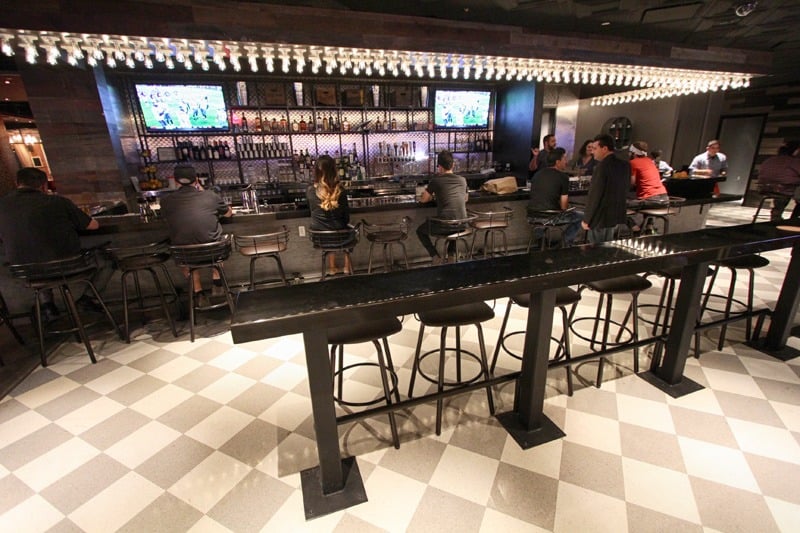 We're interested to see how live music is received in the casino floor, and how much of the ambient casino noise bleeds into the performance space. We're also curious whether Freedom Beat will cannibalize business from Triple George Grill, just across the street, as it also serves American fare.
Now that Freedom Beat is open, we understand The Commissary at Downtown Grand will be put out of its misery, although that hasn't been announced yet.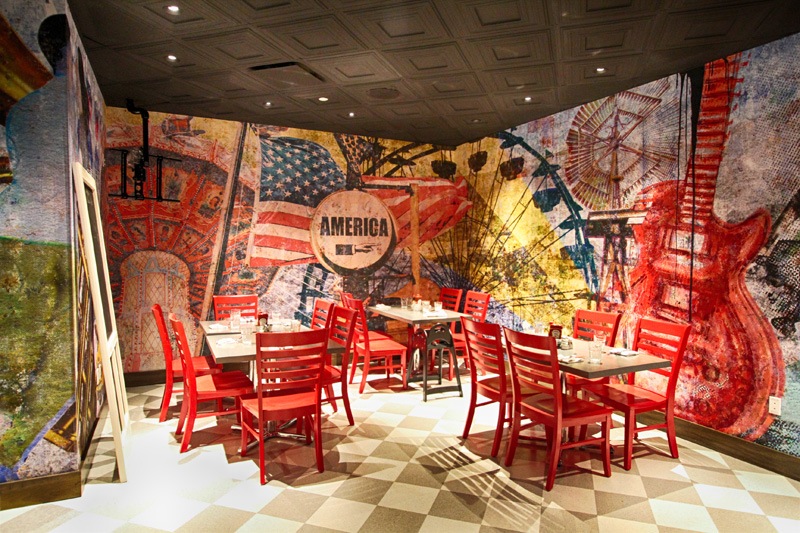 Props to Downtown Grand for changing things up and striving to attract a younger crowd (an ongoing effort exemplified by the eSports lounge on its casino floor).
Let us know what you think of Downtown Grand's new restaurant, Freedom Beat.
Freedom Beat at Downtown Grand