Downtown Grand Refreshes Its Pool Deck as Citrus
In what's become an annual tradition, Downtown Grand has again rebranded its pool area. The new name: Citrus at the Grand Pool Deck.
The thing is, it's such an appealing space, this go-around the concept just might stick.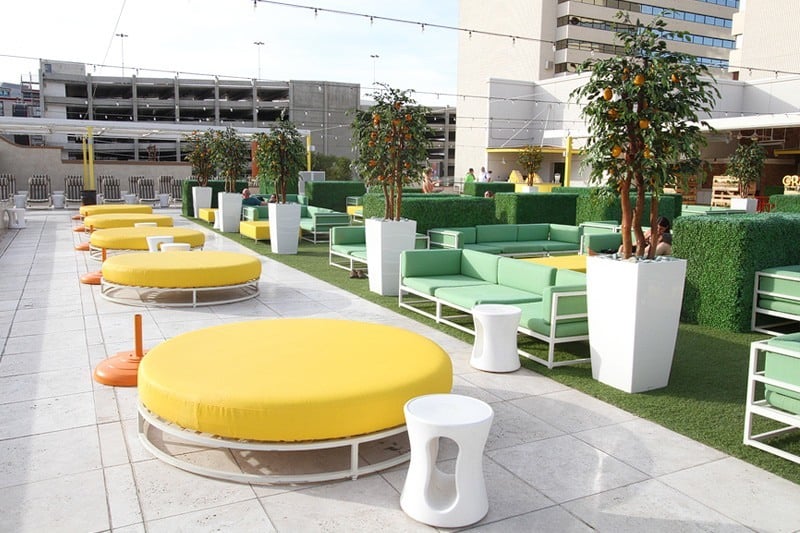 The Downtown Grand originally opened its 35,000-square-foot rooftop pool complex as Picnic, and in 2015 rebranded it as Pool Deck at Downtown Grand.
Casino owner Derek Stevens has described downtown as "under-pooled," so Downtown Grand's attempts to make its pool experience a differentiating amenity makes a lot of sense.
So far, nothing's really caught on, but a recent overhaul and upcoming plans for Citrus could very well do the trick for the beleaguered Downtown Grand.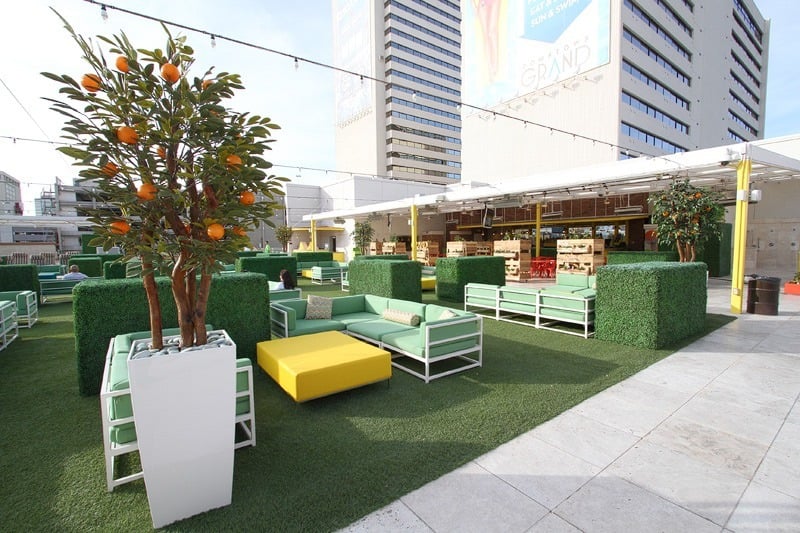 As we were checking Citrus out, we bumped into one of Downtown Grand's collaborators on the pool rebrand effort, Ralph Cautela, COO of 34th Floor Hospitality.
Cautela's company had hand in businesses at Pawn Plaza, including Inna Gadda de Pizza and Pawn Donut & Coffee. The company is also involved with Topgolf, a high-profile new project near The Strip, set to open soon and already getting some good buzz.
The Citrus name came out of the brain of 34th Floor Hospitality's CEO Olivier Zardoni, after what Cautela calls some "creative abrasion," a lighthearted way of describing heated debates.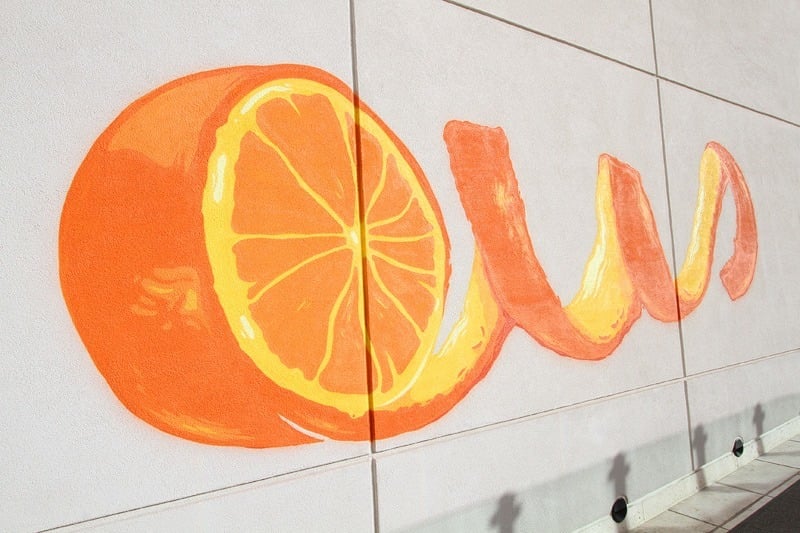 "Our company 34th Floor Hospitality does an array of services," says Cautela. "We do food and beverage and entertainment and retail consulting. We also have a marketing and design firm partner called Drex Agency, based out of Las Vegas. We wanted something to create some excitement for the Downtown Grand."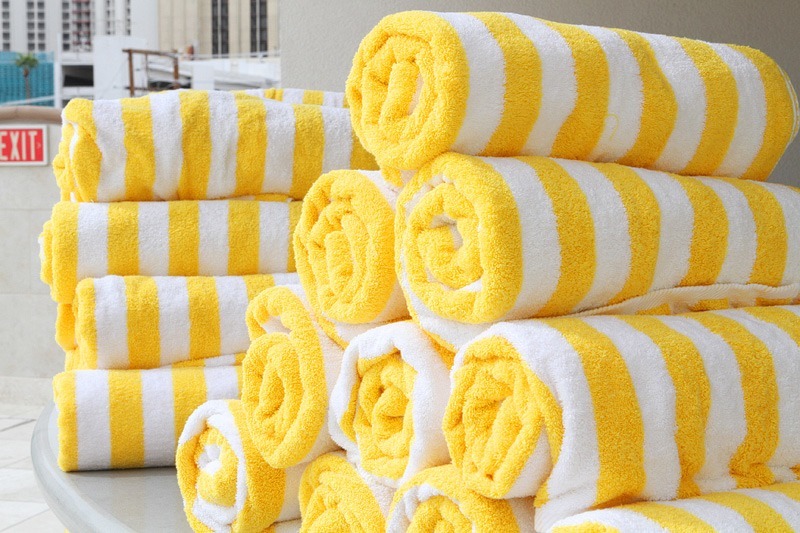 Of the new pool concept, Cautela says, "Citrus certainly has connotations of being refreshing and something you can enjoy in the summer and we've converted the bar to one of the largest lemonade stands we're aware of. Everything is fresh-squeezed to order. You can see the citrus presses on the top of the bar and certainly the color scheme. It's light, it's refreshing, we had a beautiful blank palette to work with and we're pretty happy with the results."
The vibrant new decor of Citrus has touches of yellow, green and orange.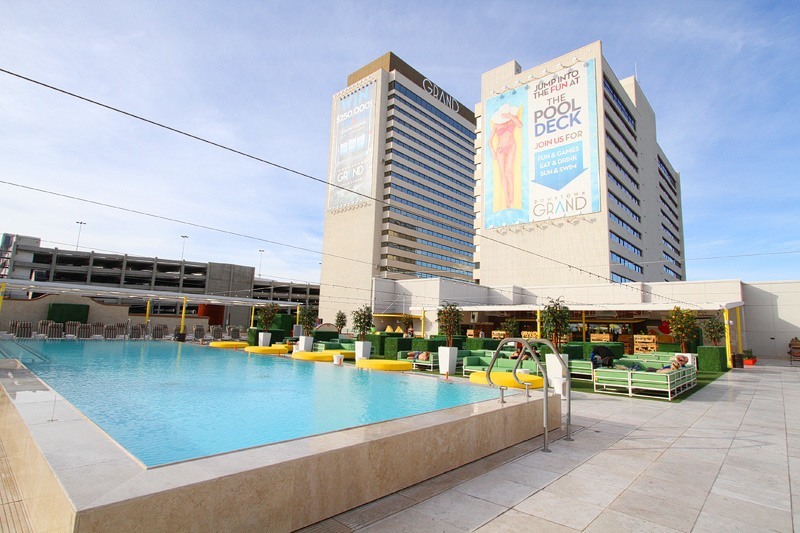 There's a new batch of ornamental trees and foliage, and even the staff uniforms have gotten a once-over.
Citrus features a revamped new look and has outdoor games (not the gambling kind, the Gold Spike kind, like foosball, corn hole and table tennis).
An all-new menu has been created for Citrus. The new menu will have a number of citrus-themed elements, including "Minted Frozen Citrus Treats" and "Citrus Signature Slaw."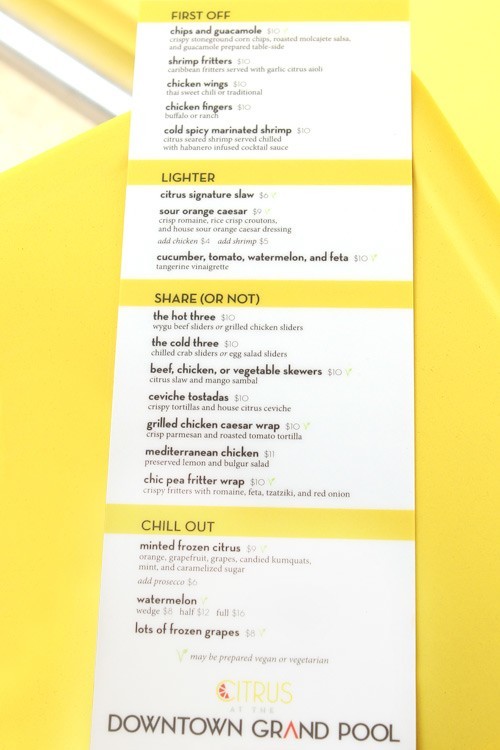 There's also a specialty cocktail menu, of course.
Our first cocktail at the new venue was distinctive and quite memorable. Citrus can officially consider itself a member of our elite Panty-Dropper Cocktail Club, which wasn't actually a thing until we just made it up.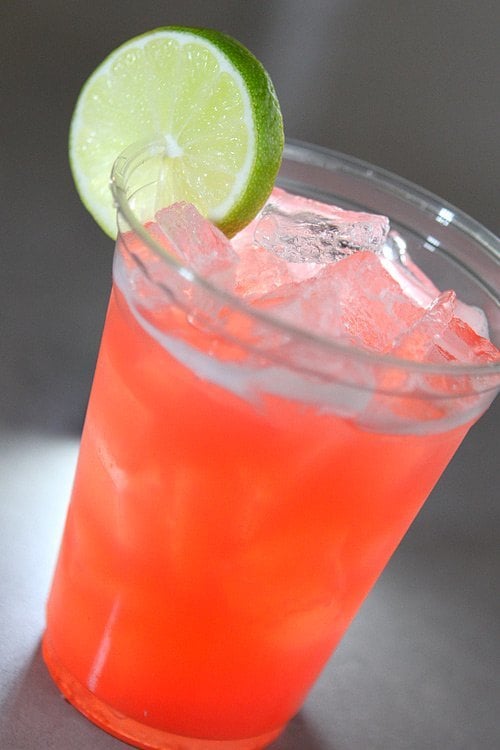 Citrus has a great happy hour, 4:00 p.m. to 7:00 p.m. Our happy hour price was a $4 savings on our $12 drink.
As for the food and cocktail menus, Cautela says, "The team here is great. They were excited to work on the concept with us. Quite honestly, they did most of the heavy lifting. Chef Daniel Galan is fantastic. He designed the menu. We did several tastings, which is typical of the refining process of menu development and what he's come up with is a great, light, shareable, summertime pool menu. The desserts are refreshing. The signature dessert, this one's going to get lot of attention, is a grapefruit bowl if frozen citrus segments and grapes and a mint simple syrup which you can add a nice shot of tequila to."
Suddenly, you have this blog's attention.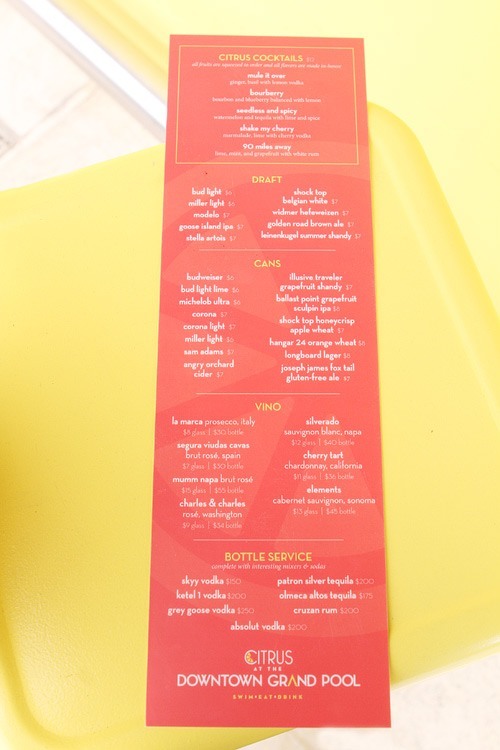 Take a look at the full beverage menu at Citrus.
Citrus is open to the public, free to hotel guests and Las Vegas residents (age 21 and older). We couldn't find any mention of a cost of entry for everybody else, but it shouldn't be too oppressive.
An intriguing element of Citrus is that there are a number of organic herbs being grown on-site, for use in the cocktails and as garnish.
Says Cautela, "We've got the classics and the basics. We made a point of growing a lot of mint and basil because we're going to use a lot of mint. And we have an assortment of organic peppers, Chili peppers, habanero, jalapenos. I think we have serranos, too."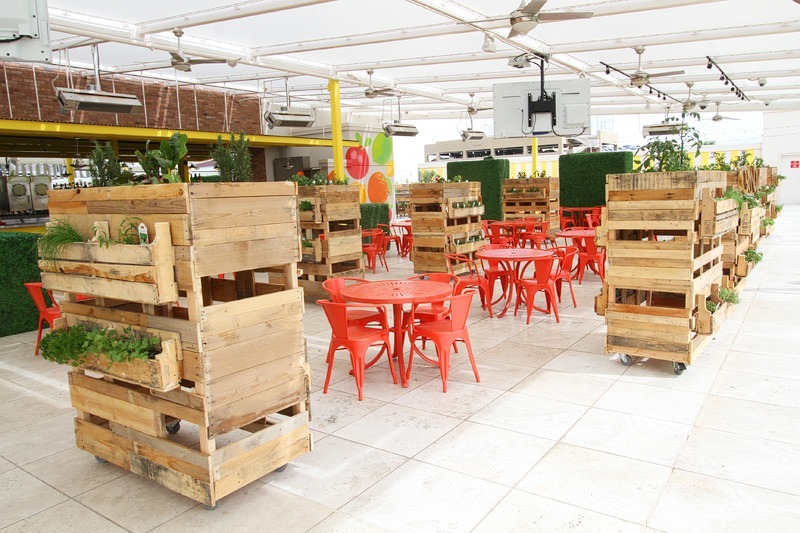 While attempts to do entertainment at the venue have fallen well short of expectations in the past (most notably Lit in July 2015), a line-up of live entertainment is promised, including DJs, concerts and special events.
We hear Downtown Grand has budgeted generously for both band bookings and marketing this time around, so Citrus is poised to become a thing.
Citrus will be open 9:00 a.m. to 7:00 p.m., with longer hours during special events.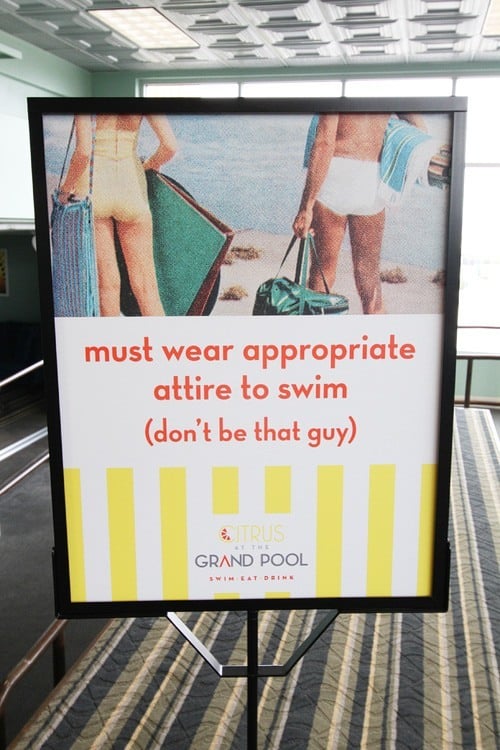 "Stay tuned for programming," assures Ralph Cautela. "We're going to have DJs, we're going to have some cool concerts, and we're working on the entertainment schedule right now. Hopefully, we'll get something in March, but definitely it'll start up in earnest in April and then we'll rock and roll all summer. We're excited to be able to present this concept on behalf of Downtown Grand."
And we're excited to work our way through the rest of the signature cocktail menu at Citrus.
Downtown Las Vegas may be "under-pooled," but you'd be hard-pressed to find anyone who thinks it's under-cocktailed.
Citrus Pool at Downtown Grand