11 Panty-Dropper Cocktails to Lubricate Your Las Vegas Visit
There's a difference between merely doing Las Vegas and doing it right. That difference? Cocktails.
More specifically, we're talking about cocktails we lovingly refer to as "Panty-Dropper Cocktails." They're the kind of cocktails that facilitate social collisions and instigate unforgettable Sin City memories.
Here, we've gathered some of our favorite panty-dropper cocktails from across Las Vegas. Cheers!
1. Bathtub Gin Daisy at Freedom Beat Inside Downtown Grand
From what we remember, the Bathtub Gin Daisy has Old Grove gin, orange liqueur and lemon.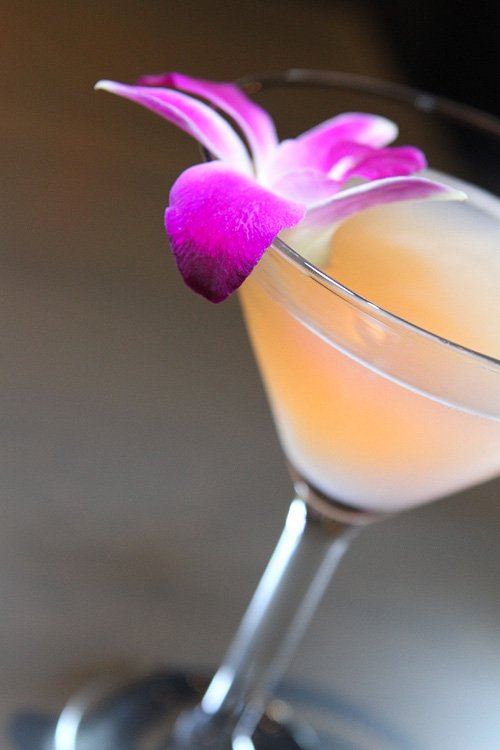 2. Carolyn Cosmo at The Nerd Nightclub at Neonopolis
The Carolyn Cosmo has Grey Goose Le Citron vodka, Pama pomegranate liqueur, Cointreau orange-flavored liqueur, fresh lime and cranberry.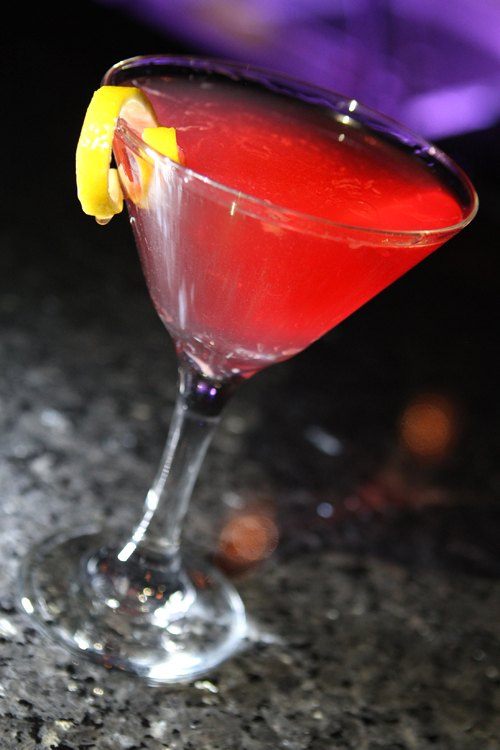 3. Alto Margarita at Alto Bar Inside Caesars Palace
This cocktail features Caesars Select Patrón Reposado tequila, Cointreau liqueur, agave nectar, lime juice and a floater of Grand Marnie.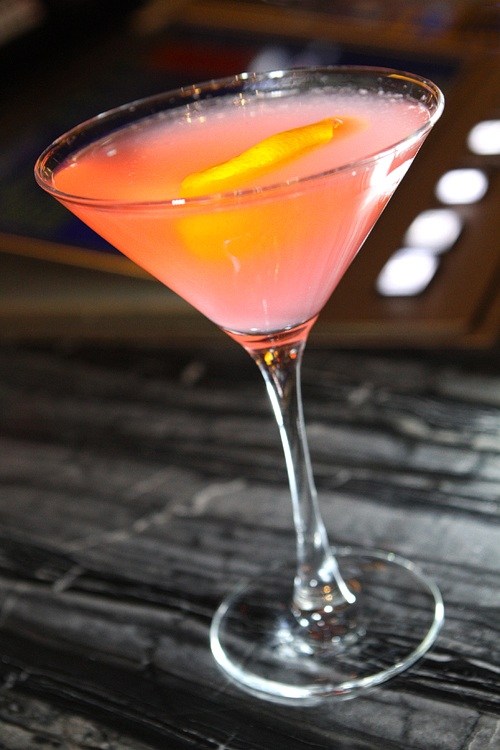 4. Blazin' Vegas at Pizza Rock
Hold onto your bloomers, this cocktail has Fireball cinnamon whiskey, Apple Pucker, Crown Royal and Red Bull.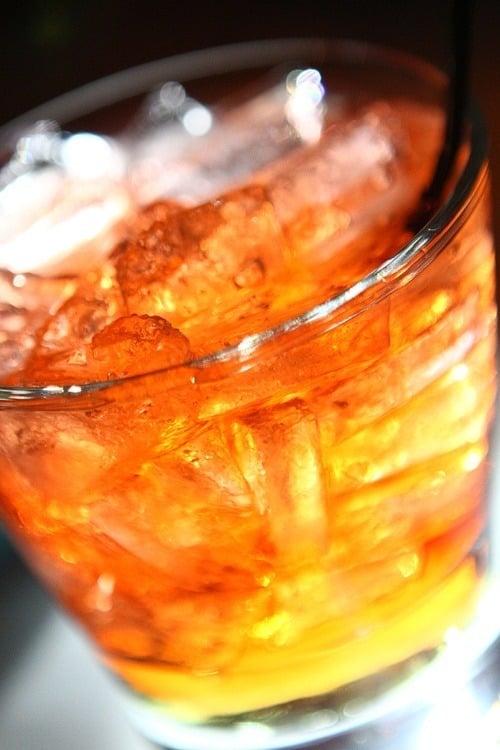 5. Cleopatra's Smile at Lobby Bar Inside Caesars Palace
Cleopatra's Smile has Ketel One Citroen vodka, Aperol Apertivo, Pavan liqueur, fresh-squeezed ruby red grapefruit and lemon juices and clover honey syrup.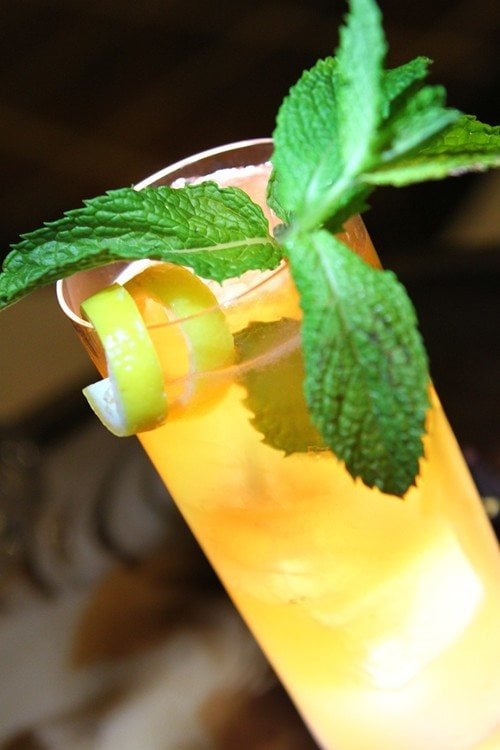 6. Hot Little Mess at Commonwealth
The Hot Little Mess has Bacardi Dragon Berry rum, fresh lime, simple syrup and strawberry puree.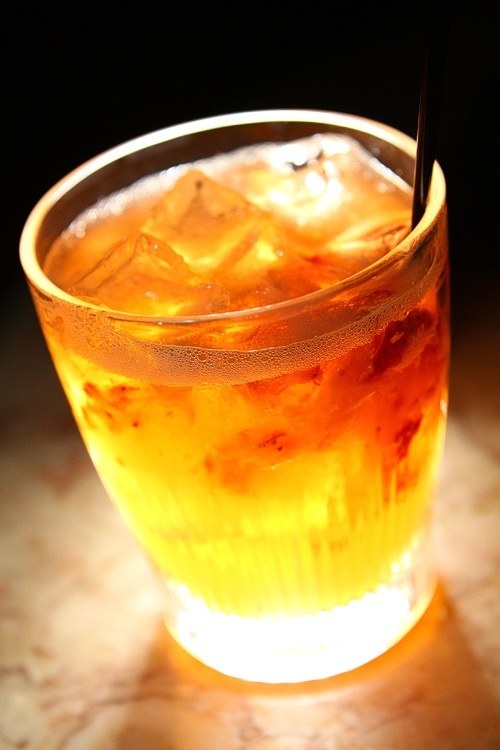 7. Last Dame Standing at Edge Steakhouse Inside Westgate
The Last Dame Standing keeps it simple with muddled strawberries, Gray Goose vodka and fresh lemon juice.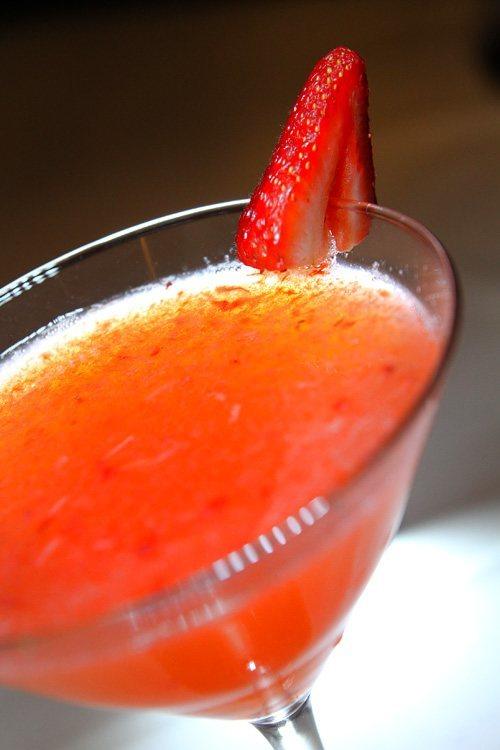 8. The Smash at Therapy
The perfect combination of Four Roses bourbon, blackberries, fresh limes and mint.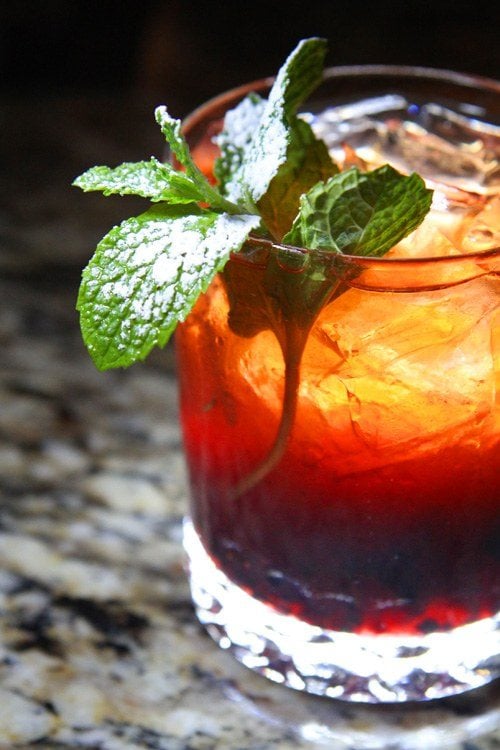 9. Tomm's Cup at Tom's Urban at New York-New York
Just your basic masterpiece fashioned from Beefeater gin, Pimm's (a gin-based liqueur), strawberry puree, ginger beer, simple syrup and lemon juice.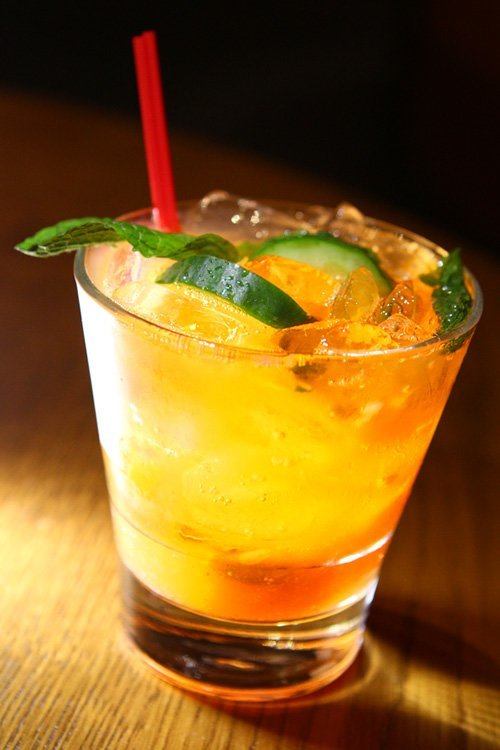 10. White Peach Margarita at Stratosphere
It's entirely possible this cocktail contains Sauza Hornitos tequila, peach puree, sour mix, fresh lime juice, simple syrup and triple sec, an orange-flavoured liqueur. We are not a mixologist. We are a sloppy drunkologist.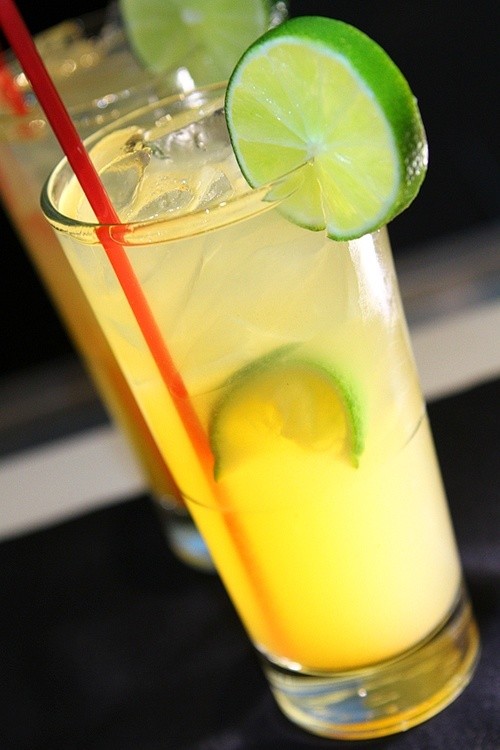 11. Cinnamon Caramel Apple Martini at Press Bar, Four Seasons
We close out our list of cocktails with this beauty at Press Bar inside the Four Seasons at Mandalay Bay. It has vodka, apple liqueur, sweet vermouth and a house-made sweet-and-sour mix. Garnish features a dehydrated caramelized apple.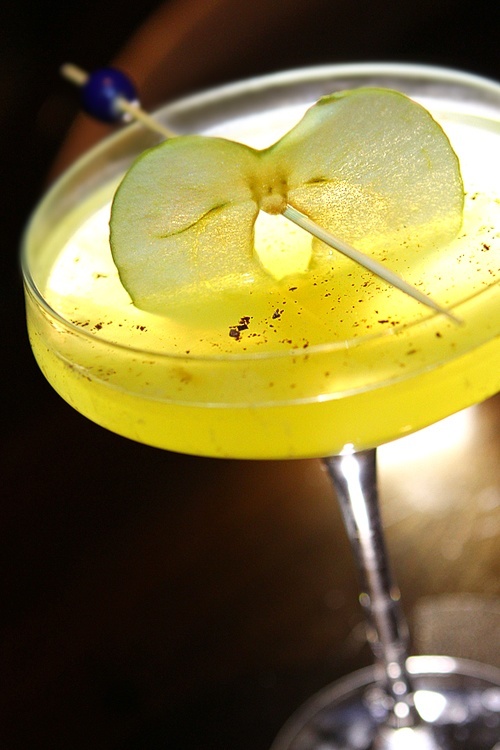 Thirsty? Us, too.
Grab the nearest mixologist and drink in all the amazing cocktails Las Vegas has to offer. Livers are fairly inexpensive on the black market, so it's time to live a little.