"Best of Las Vegas" Awards Announced for 2022, WTF Abounds
Each year, the Las Vegas Review-Journal's "Best of Las Vegas" awards provide some of the best entertainment in Las Vegas.
Casinos, restaurants, shows and myriad other businesses vie for gold, silver and bronze awards in what is consistently an unpredictable, confounding, non-stop cavalcade of clustermockery. Here are the award results for 2022.
We've written extensively about the "Best of Las Vegas" awards, and while we'd love to just let them slide this year, that's just not how slow news days work.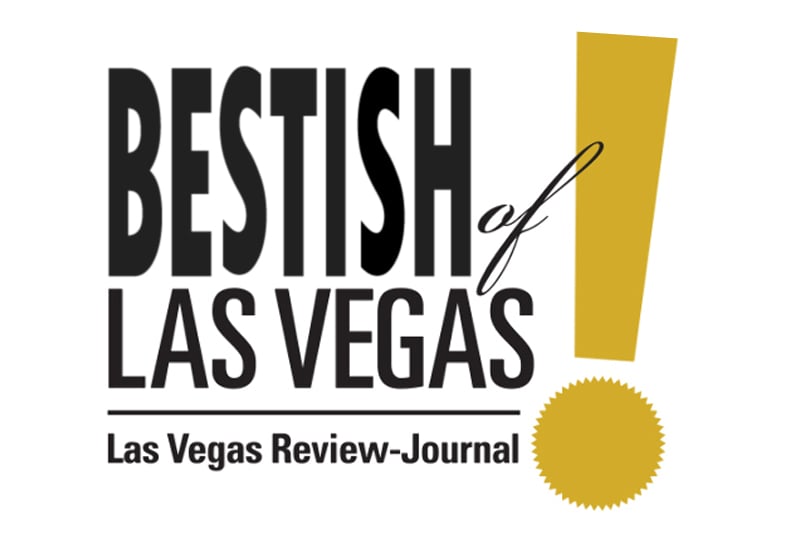 Here, then, is our curated list of 10 of our favorite "Best of Las Vegas" award-winners for 2022 in all their Bizzaro World glory. (We'll stick to "Eat & Drink," "Entertainment" and "Hotels & Casinos.")
First, not in Las Vegas. Emerald Island Casino is in Henderson. It's a fun little casino. Second place went to Arizona Charlie's. We're off to a fun start!
No, really. In all of Las Vegas. Second place, Rainbow Club Casino. (Again, not in Las Vegas, it's in Henderson.) Third place finisher, Buddy V's Ristorante.
108 Drinks at Strat is a perfectly adequate bar. It seats about eight. There's a great view. Second place, Mermaid Restaurant and Lounge at Silverton. Third? Piazza Lounge at Tuscany.
Technically, Tacos & Tequila isn't new. It recently re-opened in the Little Tony's space at Palace Station after a decade at Luxor. That's not really the best part, though. Second place, Wing Zone. The one on 1513 W. Craig Rd. in North Las Vegas. Third place? Wakuda at Palazzo.
The oyster bar at Palace Station is very popular. Second place, Katherine's Steakhouse. In Mesquite, Nevada. Third place, Hot N Juicy Crawfish on Spring Mountain.
Yep, in a town with The Colosseum, Park Theater, Encore and Resorts World's great spaces, Orleans tops the list. Second place? The Duomo at Rio (pretty much a banquet space with a stage). Third place, Notoriety, a retooled movie theater at Neonopolis.
We love El Cortez, but even El Cortez doesn't think it's the best downtown hotel. Second place, Plaza. Third place, Fremont Hotel & Casino.
We had to look it up, too. It's at Silverton Casino. We haven't eaten there, but the chances of this being the best hotel/casino restaurant in Las Vegas are about the same as Criss Angel inviting us to his birthday party. Second best hotel/casino restaurant in Las Vegas? The A.Y.C.E. Buffet at Palms. Third place, Ondori Asian Kitchen at Orleans.
No, really. Second place, "Marriage Can Be Murder" at Orleans. Third place, Barry's Downtown Prime at Circa. These might all be great places for date night, but it's not so much the individual winners, but the mix of winners that makes it perplexing when you try to get into the heads of award voters.
Props to Tuscany for showing up in the top three in so many categories. The previous owners of The Strat used to spend tens of thousands of dollars to snag these awards, resulting in 30 wins in one year. We suspect Tuscany is spending much less.
We'll wrap this up by sharing all the categories in which Pub 365 won awards this year. Pub 365 won awards for "Best Brewpub," "Best Pub," "Best Casual Restaurant," "Best Late Night Eats," "Best Nachos," "Best Chicken Wings/Tenders" and "Best Chips and Salsa."
Last year, Pub 365 won "Best Tacos in Las Vegas," which just screams "These Awards Are Legit!" if you ask us.
We tease because we love! We have visited Pub 365 often, and it's always been completely passable fare. It's really more about how gloriously wonky the "Best of Las Vegas" awards are.
The "Best of Las Vegas" awards are, after all, decided by popular vote, the sheer volume of votes during the vote-casting window.
As we've discussed, businesses can sway voters through a variety of marketing strategies, and the entire purpose of the awards is to generate ad revenue for the Las Vegas Review-Journal (which, last time we hear, loses about a million dollars a year).
Whether you agree or disagree with the winners, the award results always spark great conversation. The awards also keep the lights on at the Las Vegas Review-Journal. That, and our free news feed, but mostly the "Best of Las Vegas" awards.