Dream Resort Pauses Construction, We Said Optimistically
Dream Resort has temporarily halted construction on the Las Vegas Strip.
Yeah, it's possible we should've put "temporarily" in quotation marks, but we like to gamble, and gambling is inherently optimistic in nature.
The "pause" in construction of the Dream hotel is related to financing, which the resort says will be finalized soon. Cue the awkward.

The developer of the project, Shopoff Realty Investment, provided this statement.
"We have temporarily paused work on the Dream Las Vegas site while we work to finalize and close the construction financing. This is anticipated to occur in the near future, as we are in active discussions with our lenders to finalize terms. As soon as the financing is in place, the project's construction will be restarted, and we have every intention to complete this project as planned. Additional work, such as permitting and other non-construction activities will continue to proceed, and all parties and agreements remain in place. We continue to work in concert with McCarthy, Hyatt and Clark County Officials, and are thankful that we have their continued support," per Shopoff president and CEO Bill Shopoff.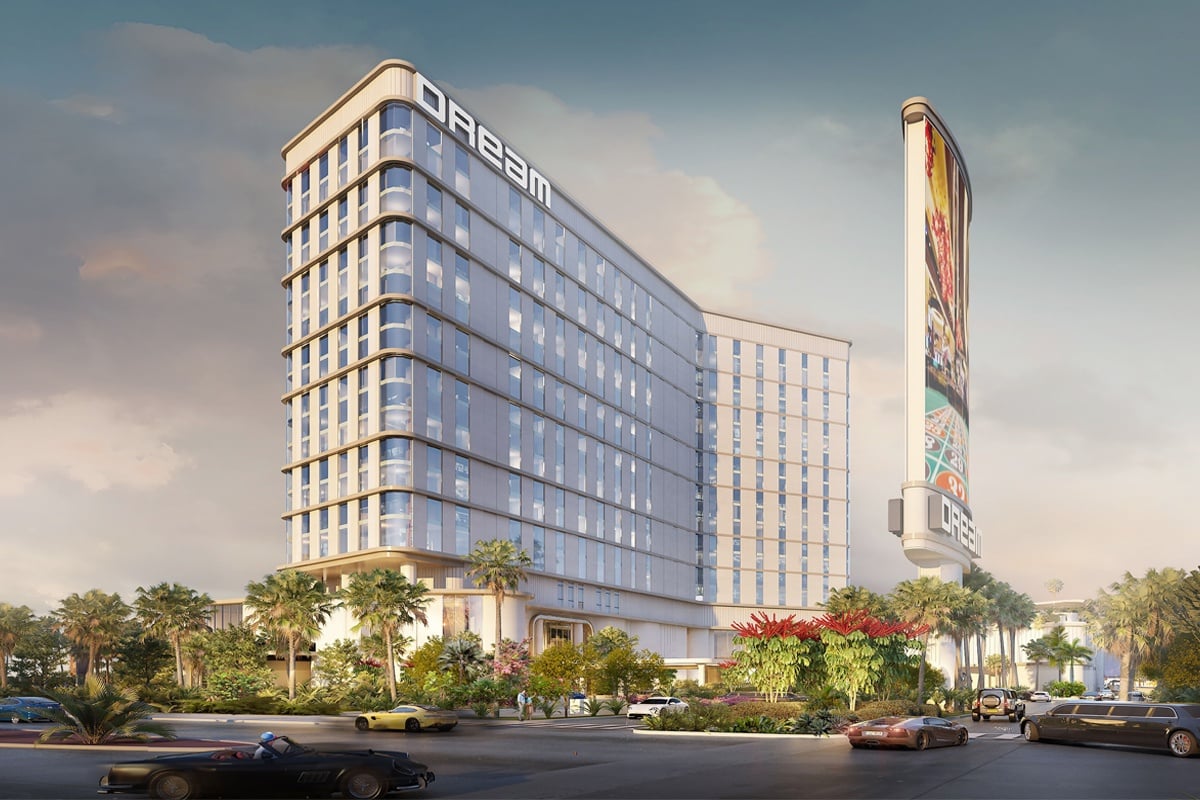 Dream commenced construction shortly following its groundbreaking in July 2022.
We shared a construction progress report back in January 2023.
There was a smallish red flag when Dream Hotel Group was purchased by Hyatt Hotel Corp. in Nov. 2022, but Hyatt confirmed Dream's construction wouldn't be mucked with.
It seems, however, Dream jumped the gun with incurring construction costs without financing fully in place to pay for it.
Bill Shopoff told the Las Vegas Review-Journal his company owes $25-30 million for work already performed to build the resort.
If financing is finalized, Dream Resort will sit on the Las Vegas Strip between the Pinball Hall of Fame and Harley-Davidson dealership, near the Las Vegas welcome sign.

Shopoff says financing should be in place "in the next couple of weeks," which is very specific and confident, so we'll take the over on that one.
Unlike some projects announced for The Strip that will never actually get financing, looking at you All Net Resort & Shitshow, Dream has a solid track record and its association with Hyatt means there's some reputational heft likely to keep the hotel-casino on track once this embarrassing hiccup is resolved.
For motivation, Dream need only look at the nearby pair of abandoned concrete pillars to steady their resolve. Another long story.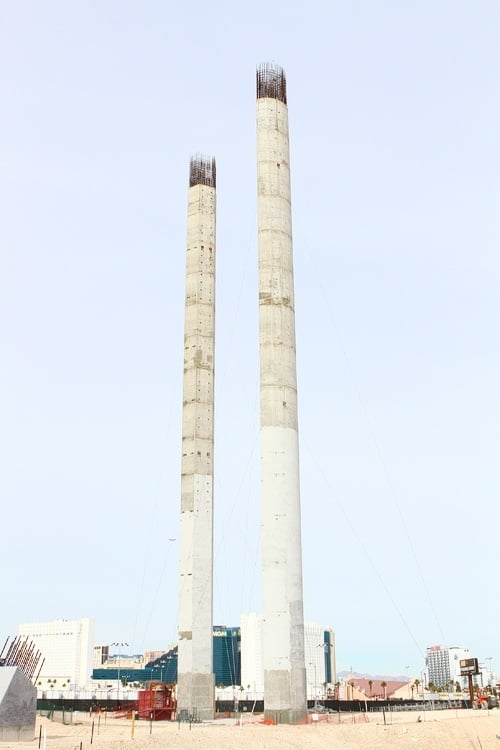 We're rooting for Dream Las Vegas because the renderings and floor plans are awesome, the team is strong on talent and we are a big fan of new, shiny and gambly.