Opinion: Report of All Net Resort Financing Is Steaming Pile of B.S.
For an instant, hope lived.
That instant happened immediately after we saw a headline in the Las Vegas Review-Journal, our paper of record: "Long-Planned Arena, Hotel Project on Strip Lands New Funding Package."
The thing about instants is they are fleeting.
That's because after reading the story, we quickly determined the news being relayed is what's known in casino resort financing jargon as "unmitigated manatee dung."
Here's how we came to that conclusion: We read the story.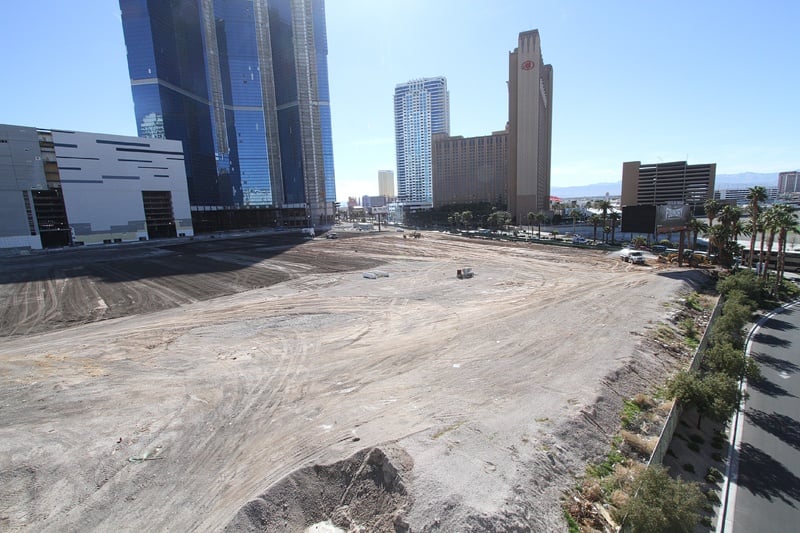 A little backstory to set the stage. All Net Resort & Arena was first announced in 2016. The projected cost was $1.3 billion. The financing never materialized, despite a long history of announcements financing was mere hours away from being finalized.
That endless string of whimsy was perpetuated by Jackie Robinson (unrelated, to reality, that is).
Robinson is a former NBA player and has zero experience in developing billion-dollar anythings, but "experience" and "clue-having" aren't prerequisites for generating renderings or making outlandish claims.
It's worth noting Jackie Robinson has only played in 22 more NBA games than we have. Just saying.
Jump cut to today. Now, All Net Resort & Arena is expected to cost $4.7 billion, or a tad more than the most expensive Las Vegas resort ever built, Resorts World.
According to the Las Vegas Review-Journal, Jackie Robinson has found someone nearly as delusional as he appears to be to foot the bill for his project.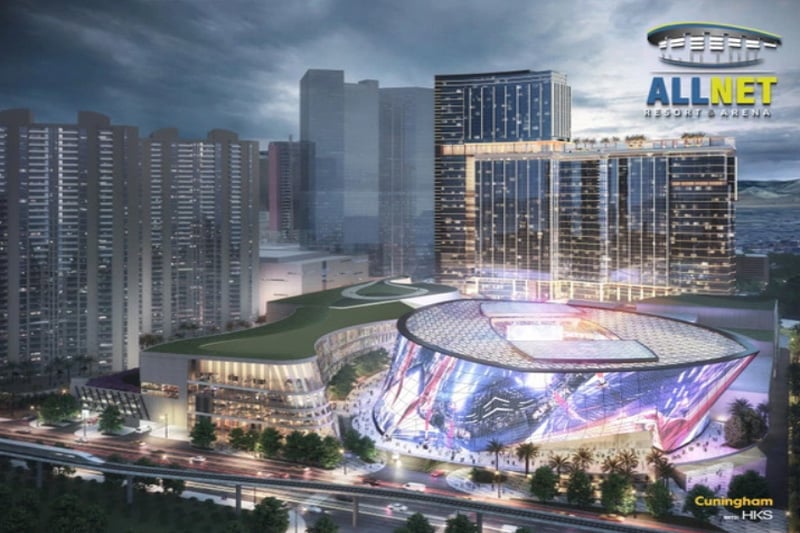 In the story, it's reported, seemingly without irony: "Active Capital Holdings executive trustee Arthur 'AJ' Lewis told a gathering Tuesday night at Las Vegas' upscale Stirling Club that he was there 'to support the event, to support the project and to formally let Jackie know that we are going to finance the project,' an announcement that drew cheers and applause."
That's right. "AJ" Lewis, who nobody's ever heard of, executive trustee for Active Capital Holdings, a company nobody's ever heard of, is going to pony up $4.7 billion for All Net Resort & Arena. (When we say nobody, we mean a lot of folks in the casino business and financial realm we talk to on a regular basis.)
For anyone questioning the veracity of this story, the Las Vegas Review-Journal, again, our paper of record, adds, "Lewis said that he does not have to raise money for the transaction, that his group is the source of the funds, and that it has made an investment this large before."
The article also says Lewis "expects the deal to close by the end of this week or early next."
There are not enough palms or faces to adequately illustrate our feelings about this cavalcade of WTF.
While we held out hope for several years, it didn't take long to realize All Net Resort & Arena is never going to be a thing.
Breathlessly reporting yet another "financing is definitely happening" story just encourages Jackie Robinson and his team, should they actually exist, to keep doing this nonsense when the Clark County commissioners should yank the land use agreement for the parcel and let adults take over to actually do something with it.
Enough with the excuses and stalling and bamboozery.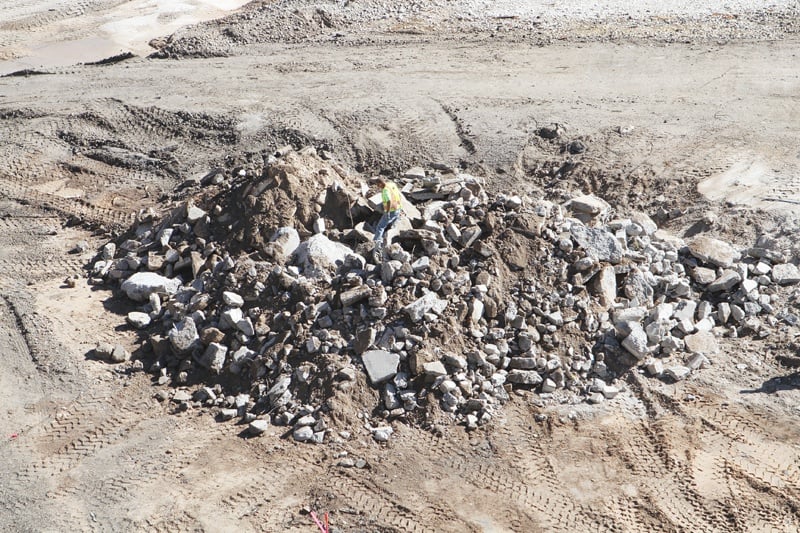 All Net is the resort equivalent of the high-speed train from Las Vegas to Victorville or the ongoing scam that is Bleutech Park. Oh, and we may as well throw in the SkyVue observation wheel, too.
Trust us, we'd love to be wrong about All Net Resort & Arena, but we can find virtually no trace of "AJ" Lewis or Active Capital Holdings, and there is zero evidence this company can raise enough funds to pay for a round of cocktails at the Stirling Club much less a $4.7 billion resort.
Even if there was such a thing as Active Capital Holdings, and it could finance All Net, we'd insist upon someone stopping by for a wellness check because such an investment would be simply nuts.
All Net Resort & Arena would have 2,500 rooms and a 3,000-seat theater, among other things there isn't demand for.
Let's just say Resorts World and Active Capital need to have coffee. They may also want to meet up with Fontainebleau to learn how Las Vegas resorts find partners who can actually finance things.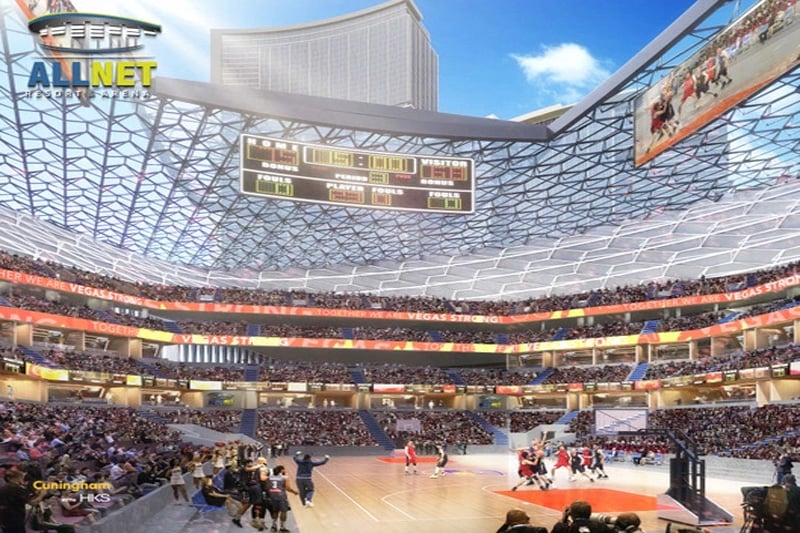 On the bright side, the Las Vegas Review-Journal did have a moment of clarity and asked Jackie Robinson a question on behalf of the skeptics: "Before Lewis announced the financing, the Review-Journal asked Robinson what he would tell people who believe his long-planned project will never happen and question whether the new financing effort is different from the past. 'I don't worry about what other people say,' he replied."
Many individuals have succeeded because they mastered the ability to ignore detractors. Many more have failed because they're untethered from reality and don't have enough common sense to know when to cut their losses, pull up stakes and take their ball and go home. Just in case you were under the false impression it's impossible to squeeze three hackneyed idioms into one sentence.
Robinson makes the dubious claim he's spent $40 million on the All Net project to-date. That seems like a lot of money to push some dirt around and crank out a few renderings.
These, of course, are just our opinions. Magical things happen in Las Vegas and we love new and shiny resorts.
This, we are confident, isn't that.
Could anything make us eat our words? Well, there have been recently rumblings that seem to confirm our 2018 scoop Vegas will get an NBA team. If the rumored owners of the team, Fenway Sports Group, needed a site for a new venue, we're pretty sure Jackie Robinson would be excitedly waving his arms to signal All Net would he happy to host the team. There's no reason to think Jackie Robinson or his alleged financier have that kind of clout.
Gird your loins, sports fans. Early inside word is when NBA expansion happens, Seattle's first. Consolation prize: Vegas should be next.

— Vital Vegas (@VitalVegas) August 15, 2018
Sadly, the announcement of financing for All Net is yet more make-believe, another in a long line of promises we are confident will be broken "by the end of this week or early next."
We trust the Las Vegas Review-Journal will circle back to report that, too.