Downtown's SlotZilla Las Vegas Zip Line Takes First Riders
The long-awaited, much-anticipated SlotZilla Las Vegas zip line at downtown's Fremont Street Experience has launched its first riders!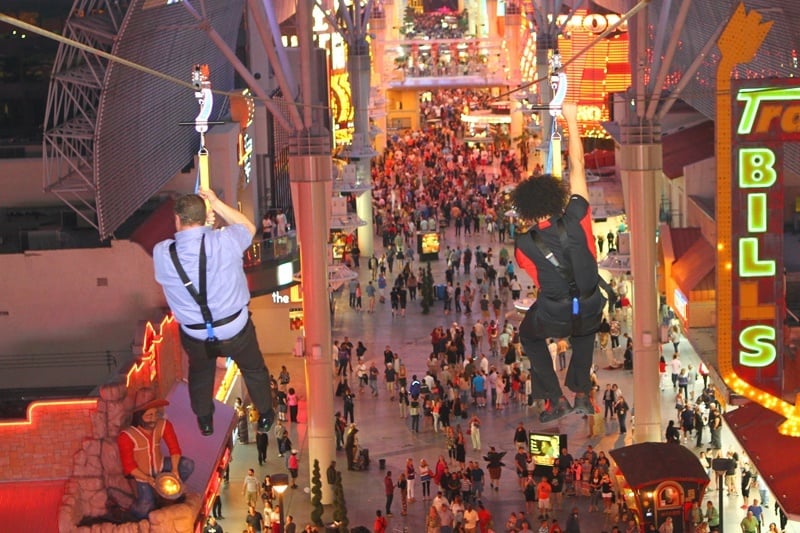 The new attraction, with an 11-story launch tower in the form of a giant slot machine, isn't open to the public yet, but is expected to open within a few days.

A select group of riders are getting a sneak preview of SlotZilla to ensure ticketing and reservation procedures are up-to-snuff before the attraction officially opens to the public.

The aforementioned Fremont Street Experience President Jeff Victor was kind enough to don our GoPro video camera, resulting in a fairly stunning first-person view of the trip under the Viva Vision canopy.
The first group of riders, referred to as "flyers" by Fremont Street Experience (where this blog works, by the way), included Fremont Street Experience staffers, as well as VIPs from Fremont Street Experience partner casinos, including Derek Stevens, owner of The D Las Vegas.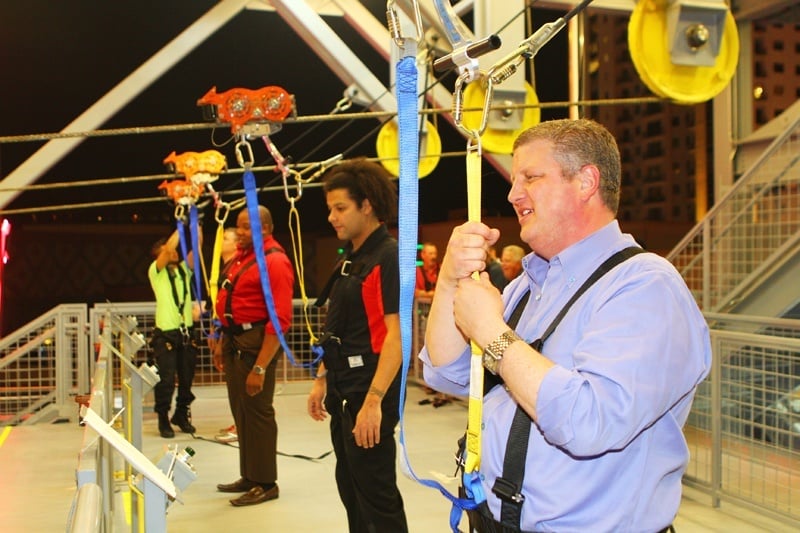 The new attraction has two take-off levels, the lower (or "Zipline," at 77 feet up) and upper (the "Zoomline," at 114 feet), but the lower will open to the public first. The Zoomline is expected to open within a few weeks.
Zipline riders land on a platform about halfway down the Fremont Street Experience, between Four Queens and the Fremont casino. When it opens, Zoomline riders will travel the full length of the Fremont Street Experience, landing in front of the Golden Gate.
Riders on the upper lines will fly prone, or "superhero-style."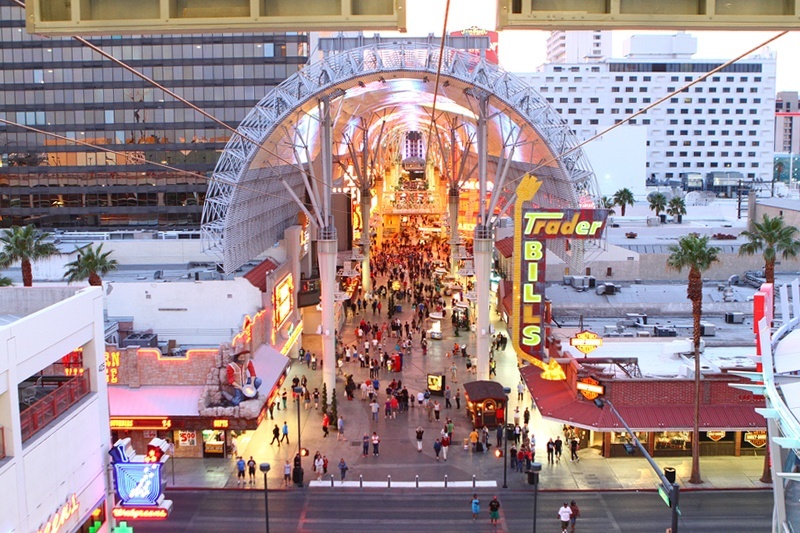 When SlotZilla opens to the public, tickets for the Zipline will be $20, available at the SlotZilla ticket office or online. The Zoomline will be $30.
SlotZilla riders must be between 60 and 300 pounds. The attraction is expected to open at noon each day, 365 days a year.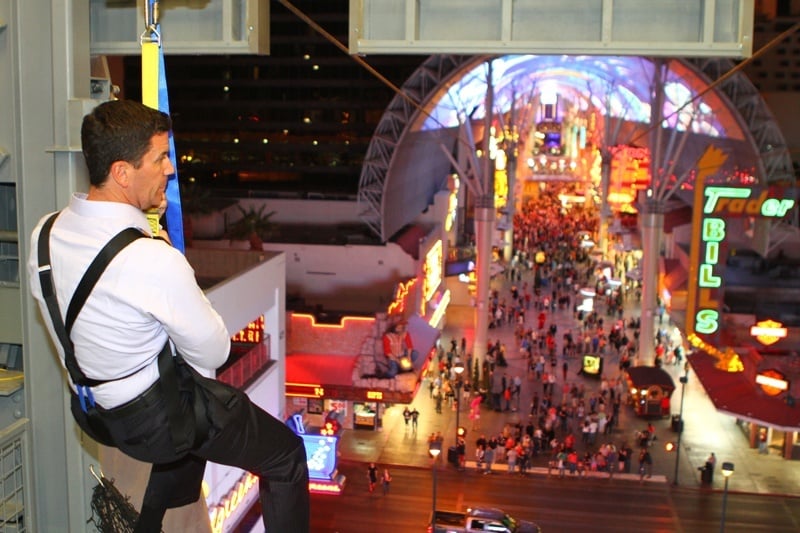 There's much more fun to come, so stay tuned. In the meantime, zip on over to our SlotZilla archive, or enjoy more pics in our exclusive SlotZilla zip line gallery thingy.