Downtown's Gold Spike Ready to Debut Its Skating Rink
The Gold Spike in downtown Las Vegas doesn't have gambling anymore, but we do stop by occasionally, anyway.
Visitors will soon have a new reason to visit, as the Gold Spike is readying a new skating rink, adding to the skating options on The Strip currently provided by The Venetian and The Cosmopolitan.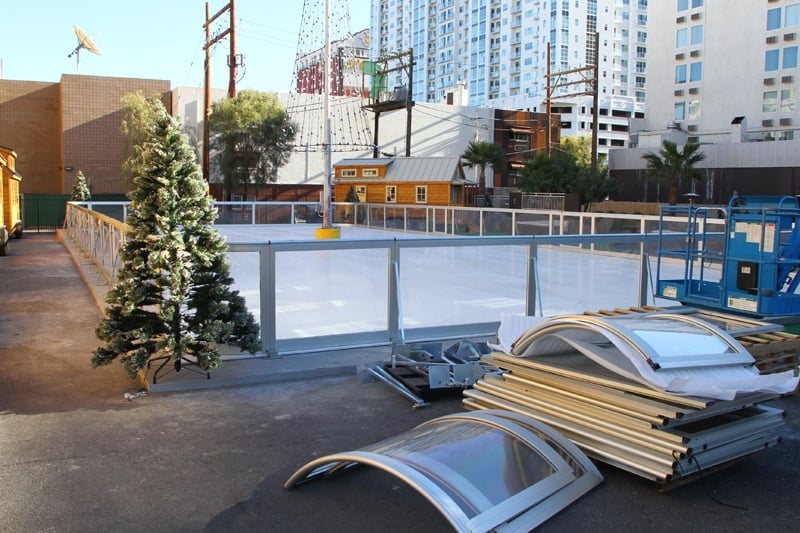 The new rink is 4,000-square-feet. Click here for a panorama shot that shows the whole shebang.
Like the rink at The Venetian, the rink at Gold Spike doesn't use actual ice. The rink will use a synthetic material which doesn't melt, nor does it require refrigeration.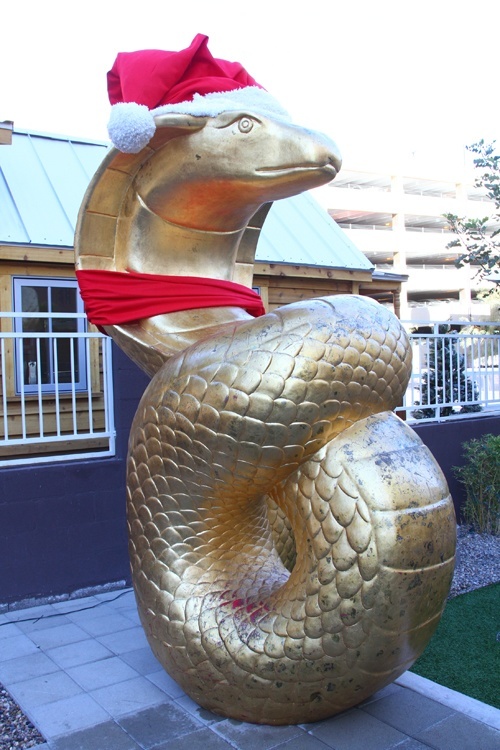 Beyond the skating rink, the Gold Spike is going for a full-on winter village vibe, with portable wood cabins and fire pits.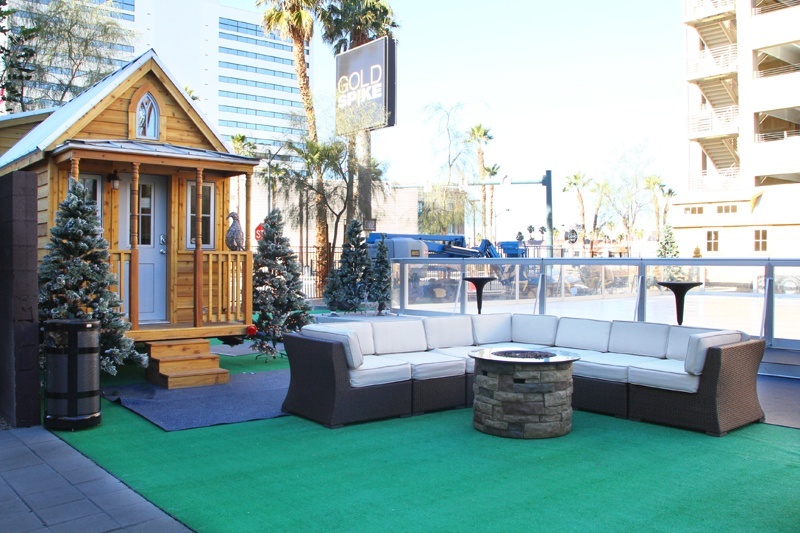 The center of the rink has a Christmas tree we assume will look a lot more charming when it's lit up.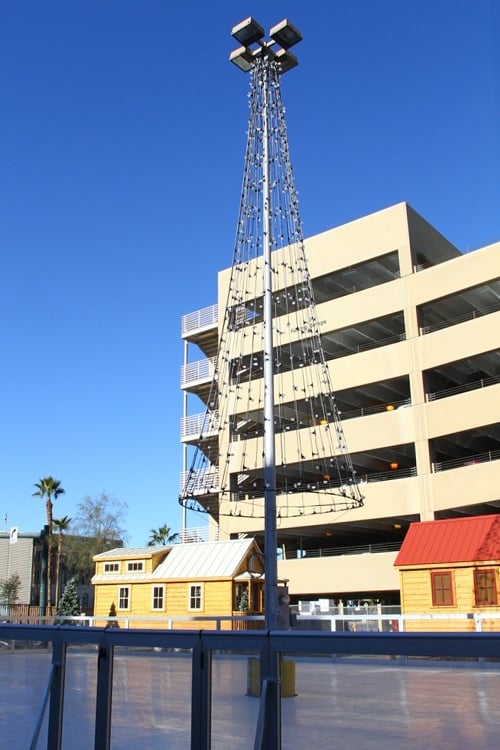 Unrelated to simulated winter sports, after our whirlwind tour of the skating rink, we ventured inside the Gold Spike to try the Gold Spike Grill. This place is just full of surprises, as we ended up having one of the best burgers we've had downtown, ever. (Its only competition is the burger at Binion's Cafe.)

Delicious, and wonderful party fuel for a downtown adventure. Check out the full Gold Spike Grill menu.
Just when we're ready to write off the Gold Spike for being a little too hipster, a little too laptoppy, and not table-gamesy enough, they go and make a delicious burger we'll have to return for again sometime soon.
We do love us some happy Las Vegas discoveries.