Bellagio Conservatory Delivers Another Dazzling Take on the Holidays
The Bellagio's Conservatory & Botanical Gardens never fail to deliver the holiday cheer!
The free attraction recently unveiled its annual holiday-themed display, complete with a 45-foot Christmas tree, reindeer, toy soldiers, polar bears and a larger-than-life, interactive "snow globe."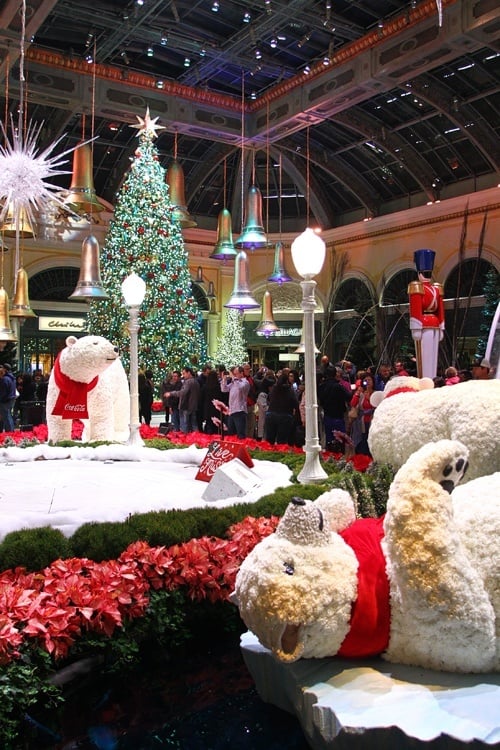 The Conservatory at Bellagio consistently tops everyone's list of the "best free things to do in Las Vegas," and the holiday display is once again drawing impressive crowds, kicking the Christmas season into high gear.
The winter display is one of five seasonal themes at Bellagio's Conservatory & Botanical Gardens. The others are Chinese New Year, spring, summer and fall.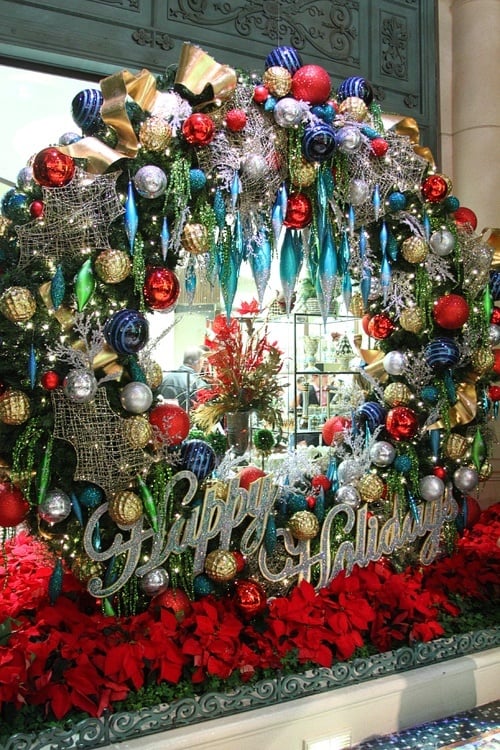 The centerpiece of this year's display is the 6,800-pound majestic White Fir Christmas tree, imported from Mt. Shasta, California. The tree is decorated with 7,000 LED lights and 2,500 ornaments. Yes, we counted. We're thorough like that.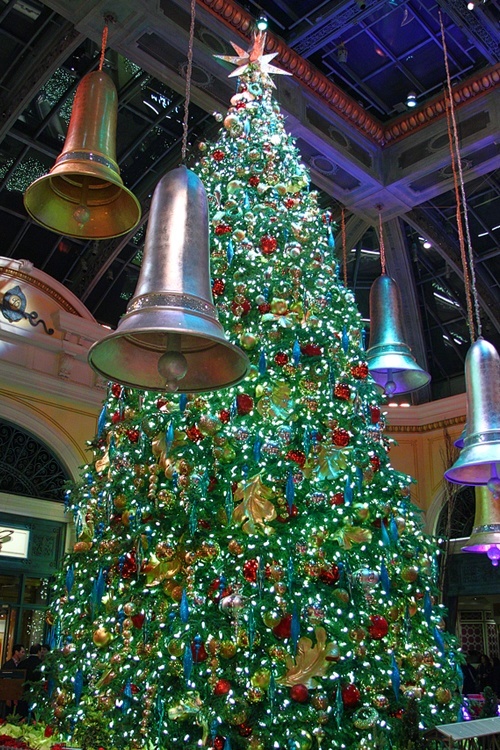 A new element this year is a walk-through snow globe. "Snowflakes" are blown up into a see-through arch with giant fans, and guests can stroll under the arch for a photo op.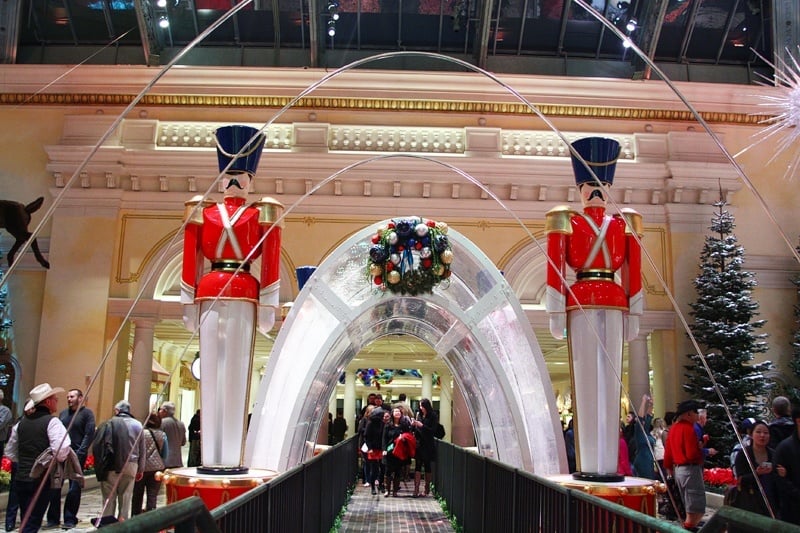 According to our extensive research, we believe there are more photos taken at the Bellagio Conservatory than any other location in Las Vegas during the holidays. By "research," of course, we mean "we're making this up, but it's probably true, and even if it isn't, you didn't exactly pay to read this blog, so step off."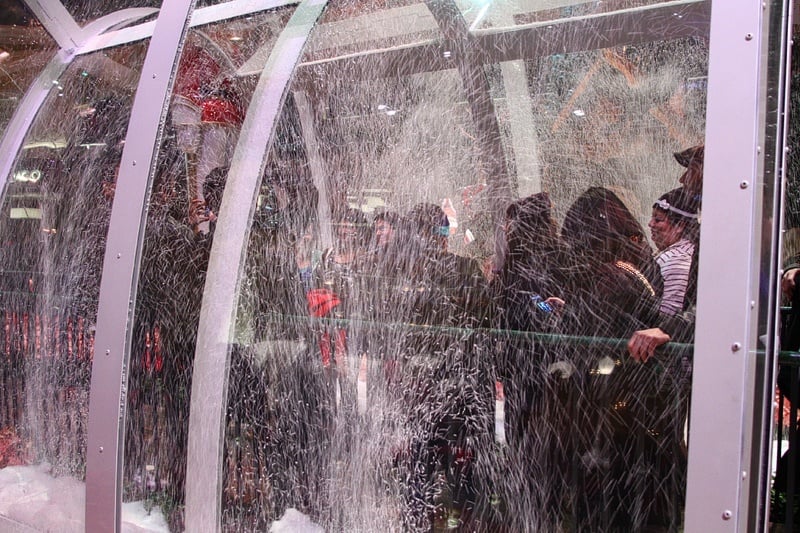 Adding an indulgent dose of whimsy to the proceedings is a house made with 1,600 pounds of chocolate.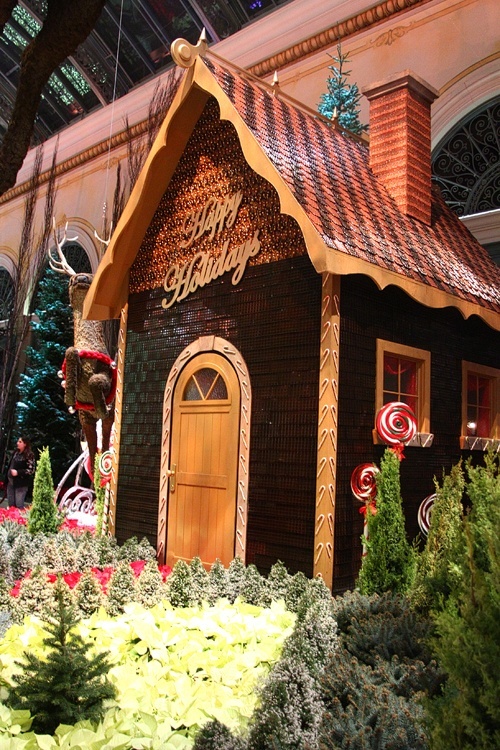 Make sure to check out the detail in the roof. The geniuses at Bellagio have outdone themselves once again.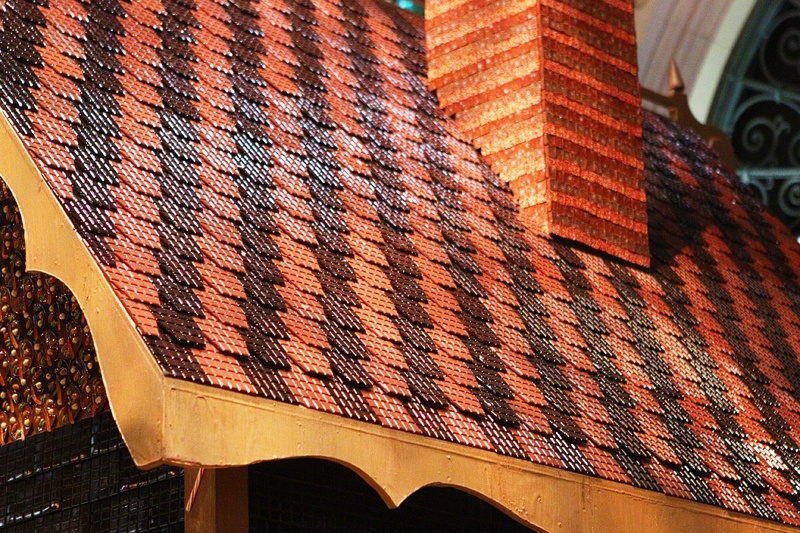 The winter display also features six giant reindeer (chocolate-colored, naturally), massive bells suspended from the ceiling and an epic ass-ton of poinsettias (45,000 of them, to be slightly more precise).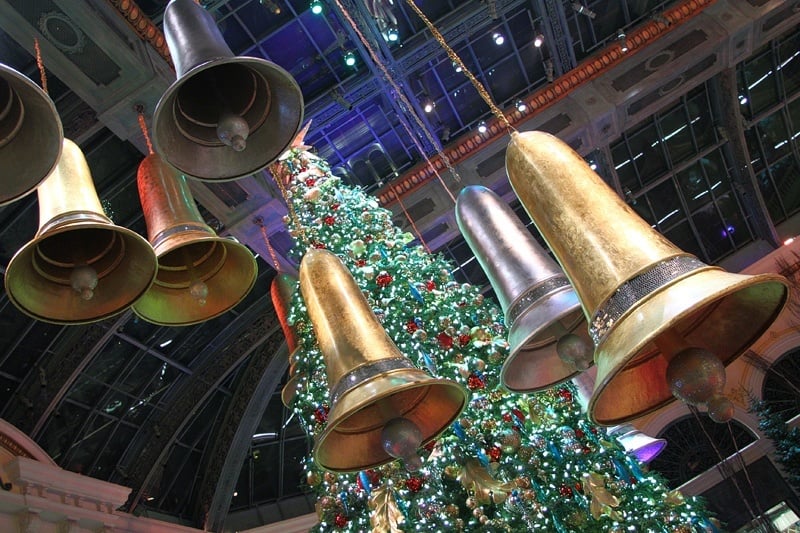 Returning once again to the Conservatory are several topiary polar bears made with 18,000 white carnations.
This year, they're sporting Coca-Cola logos. We were about to become indignant about that, but then we learned the Bellagio has partnered with Coca-Cola to support the World Wildlife Fund (to protect actual polar bears, presumably).
The whole "sponsored polar bears" thing is still a little awkward, but then again, the whole Conservatory exists to market a casino, so this is us dismounting from our high horse, for once.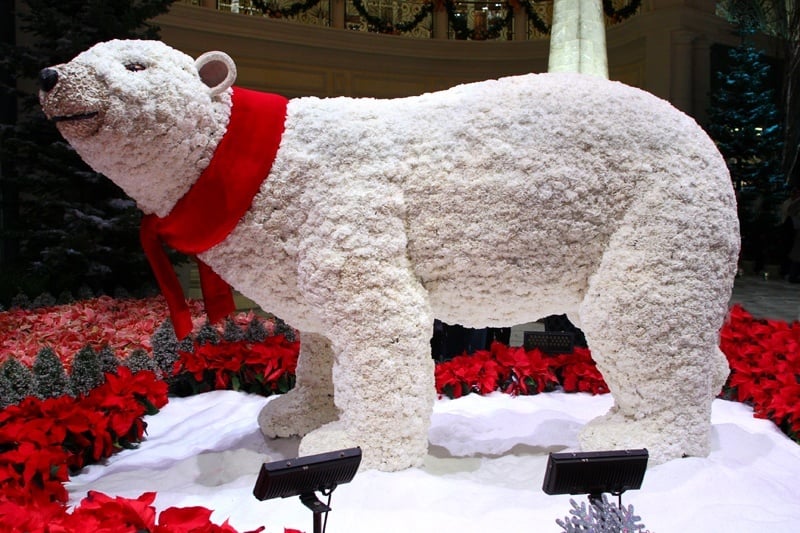 Make sure to check out the toy trains on either side of the Christmas tree. The trains have tiny video cameras, and video screens provide a unique perspective from the point-of-view of the trains as they make their never-ending rounds.

The Bellagio's winter wonderland experience is open 24 hours a day and runs through Jan. 5, 2014. There's live entertainment each evening from 5:00 p.m. to 6:00 p.m.
We've got more photos, of course. That's how we roll, especially when it comes to free Las Vegas things to do during the holidays, baby.
Bellagio Conservatory Winter 2013