Cirque du Soleil's "Zarkana" to Close at Aria Las Vegas
Aria Resort has announced its Cirque du Soleil show, "Zarkana," will close on April 30, 2016.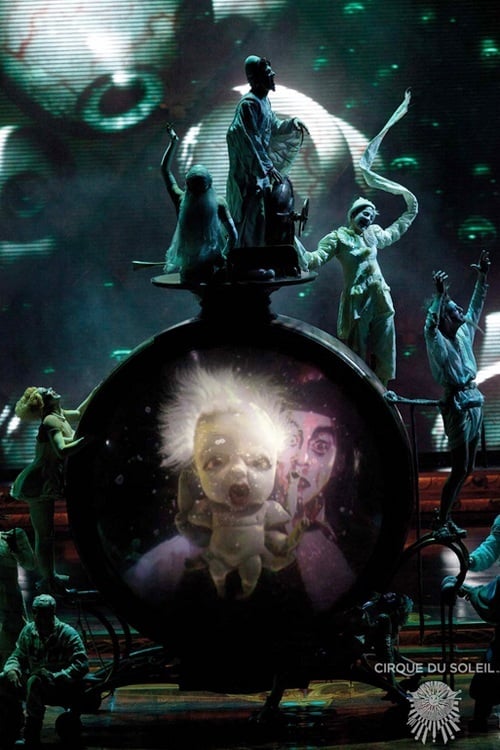 "Zarkana" is the second Cirque show to close at Aria Las Vegas due to deep and abiding amounts of suck, the first being "Viva Elvis" which closed August 31, 2012, after a two-year run.
News of the "Zarkana" closing was discreetly inserted at the end of an announcement about a $154 million expansion of Aria's convention space, after lots and lots of words.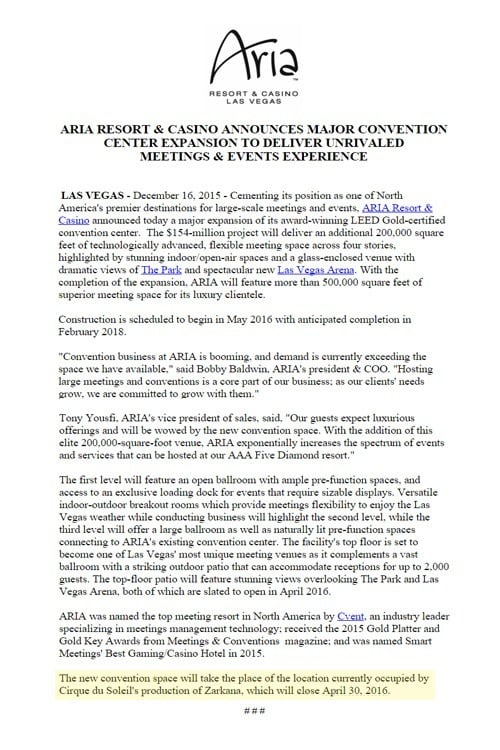 "Zarkana" is presumably closing because the convention space will take the place of the Aria's theater.
If you think "Zarkana" is closing because of a convention space expansion, you have never seen "Zarkana."
"Zarkana" is this blog's least favorite of all the Cirque shows in Las Vegas, a baffling mash-up of the weirdest parts of every other Cirque show, plus characters with some sort of debilitating dermatological infection.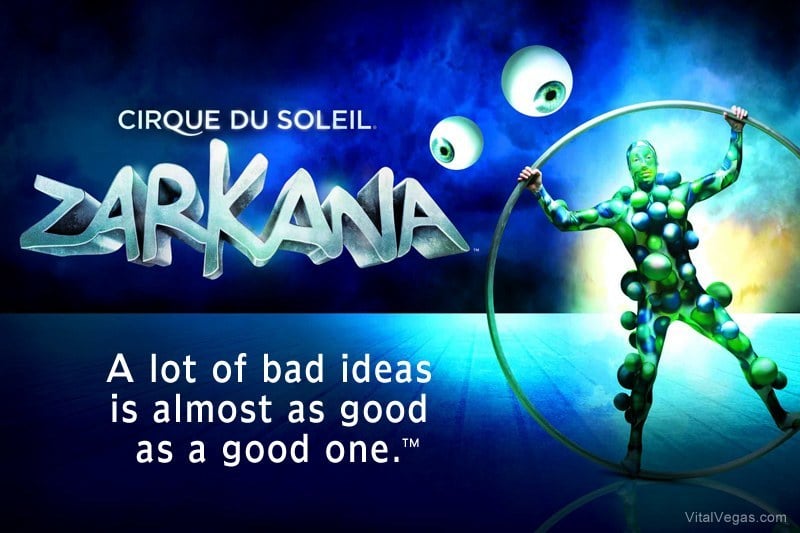 Hints of trouble at "Zarkana" were confirmed in December 2013 when the show closed for a "refresh."
Prior to the "refresh," a key element of "Zarkana," the "Wheel of Death," was removed from the show. If you've seen "Zarkana," you'll no doubt agree this wasn't a case of a performer accidentally falling from the Wheel of Death, but rather a desperate attempt to avoid having to watch the show again.
Lovers of the typically-excellent Cirque shows will still be able to find a metric ass-ton of them in Las Vegas. In fact, there are so many, it's sometimes difficult to tell them apart, so check out our One Minute Guide to All the Cirque Shows in Las Vegas.
Construction of the expanded convention space, by the way, is scheduled to start May 2016 and to be complete in February 2018. There are no plans to replace "Zarkana" with another show.