Chick-fil-A is Coming to the Las Vegas Strip
There are rumors, then there are Chick-fil-A rumors.
We're hearing Chick-fil-A is coming to the Las Vegas Strip, and that may not even be the most succulent part of the story.
A reliable source says not only has Chick-fil-A inked a deal for a location on The Strip, the restaurant will be open on Sundays, a twist sure to break the Internet when it's officially announced.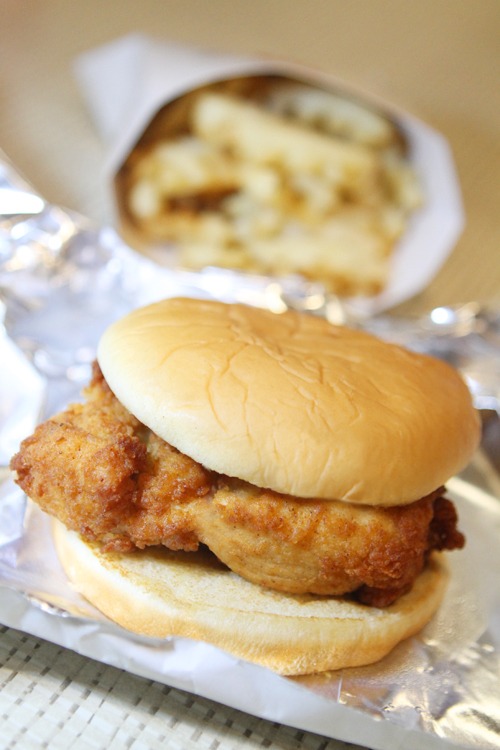 While we can't share the location of this new Las Vegas Chick-fil-A, we can say it's a prime location in the middle of The Strip.
Update (5/31/18): We shared the location is Planet Hollywood.
There are already three Chick-fil-A restaurants in Las Vegas, but a Strip location will truly be the goldmine.
We've heard speculation the Strip location could be the most successful outlet in the entire Chick-fil-A empire. The average Chick-fil-A restaurant generates $4.4 million a year, more than any other restaurant chain. A Strip location could make double that or more.
There's some sensitivity around naming the future location of the Chick-fil-A because there are two existing businesses in the location and employees have not yet been informed the establishments will be closing. So, we'll refrain for the moment.
As for the Strip Chick-fil-A being open on Sundays, that would be a serious break from the company's long-standing policy.
We'll hand this over to Chick-fil-A for the official explanation.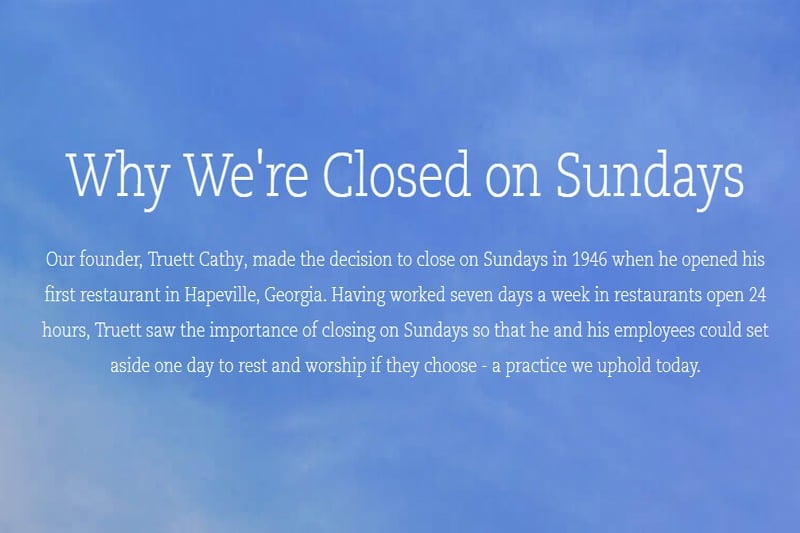 Here's the thing. Dude's dead.
There are a lot of Truett Cathy opinions we disagree with, and the closed-Sunday thing is one of them. The company has distanced itself from many of those opinions, by the way, so join the Chick-fil-A fan club, already. Read more.
Perhaps more importantly, though, it's Las Vegas. You come to the Las Vegas Strip, you play by Sin City rules. No major player is going to want to have a restaurant go dark on the weekend, there's simply too much money at stake.
So, this is big, and we're already salivating.
In response to our story breaking on Twitter (the Tweet has gotten more than 150,000 impressions), Chick-fil-A thoughtfully reached out to provide a response.
A Chick-fil-A rep said in a statement, "We are always evaluating potential new locations in the hopes of serving existing and new customers great food with remarkable service. We would very much like to have more restaurants in the Las Vegas area, but we have no new locations to confirm at this time."
Didn't say it's not happening, didn't say they'd continue to maintain their closed-Sundays policy, just said they won't be confirming the new location at this time.
Or, as we like to call it, confirmed.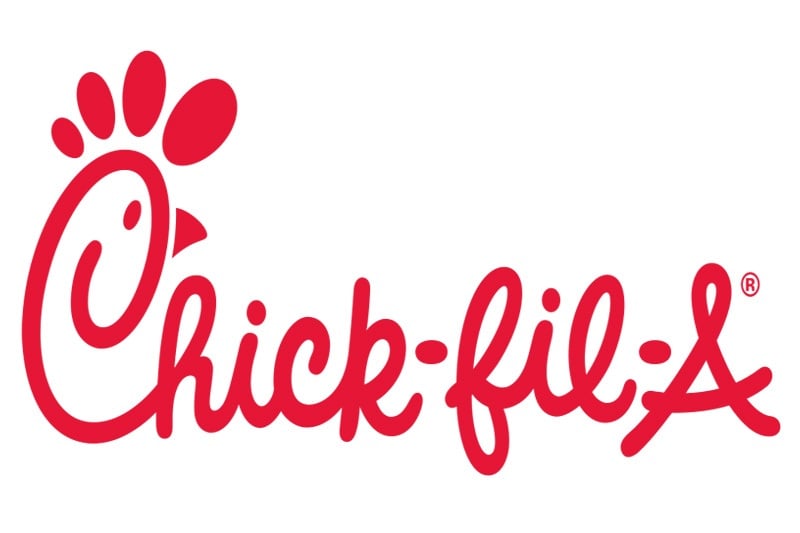 All the Chick-fil-A excitement, of course, is quite ridiculous to those in states where Chick-fil-A is everywhere.
Look. Let us have our thing.
Chick-fil-A makes the best chicken sandwich in the known universe, and having a location on The Strip will make an incredible destination even incredibler. Which, we're fairly sure, isn't a word.
We look forward to having this juicy rumor confirmed in the very near future.
Update (4/7/18): We've heard from another Chick-fil-A rep who says in no uncertain terms, "Rumors about a Strip location, or any location, being open on Sunday are false. Our founder established more than 50 years ago that Chick-fil-A would be closed on Sunday to allow team members to take a day for themselves to spend how they choose."
Update (5/21/18): Confirming a key element of our story, Pink's closed at Planet Hollywood.
Update (9/19/18): Confirmed, of course.
Open Sundays or not, we look forward to hearing more about the Chick-fil-A location coming to the Las Vegas Strip!
Update (12/26/19): Not so fast on the closed Sundays thing! It's not technically true. Chick-fil-A at Planet Hollywood opens Jan. 30, 2020 with hours from 10:00 a.m. to 2:00 a.m. That means this location of Chick-fil-A will be open two hours on Sunday (from midnight to 2:00 a.m.). That'll teach you to doubt our scoop!