Before You Hate on Chick-fil-A Coming to Las Vegas, Stop and Read This
The best place on Earth (SPOILER ALERT: Las Vegas) is about to get even better. Chick-fil-A has announced it will open up to 10 restaurants in Nevada over the next five years.
To those who have partaken in The Greatest Chicken Sandwich in the Known Universe, this news is akin to hearing Elvis is coming back from the dead and opening up a karaoke dojo. It may even be better than that.
Chick-fil-A confirmed long-standing rumors it would open its first Nevada outpost within the next 18 months.
Update (1/26/17): Two Chick-fil-A locations have opened in Las Vegas. Find out details.
The first location will be in Henderson, a smaller, less interesting, version of Las Vegas. The short ride to Henderson, and the utter lack of anything else to do there, will be completely worth it.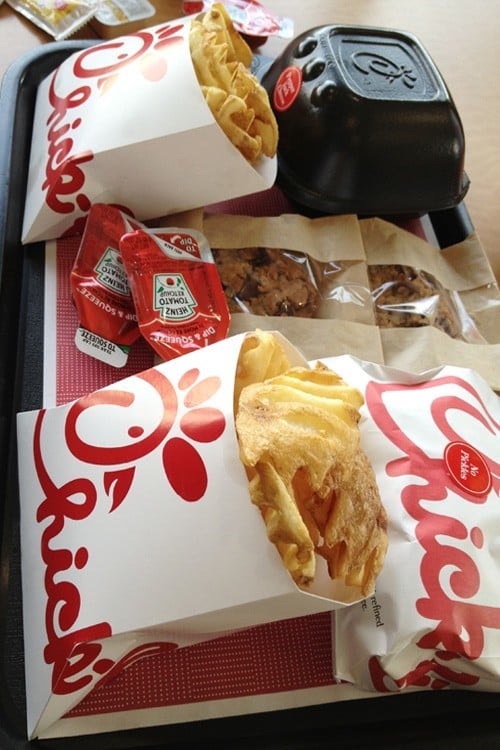 The Chick-fil-A restaurant in Henderson will be located at Stephanie Street and Warm Springs Road, a fact you'll no doubt find irrelevant until the moment the location opens, then you'll be Googling the holy hell out of "Chick-fil-A Las Vegas address," trust us.
Chick-fil-A has more than 1,900 restaurants serving the lucky bastards in 42 states, but until now, Nevada has been ignored by Chick-fil-A like the comedian in "X Burlesque." But no longer. The boundless gloriousness of its chicken sandwiches and waffle fries are close-at-hand.
Beyond the life-altering food, Chick-fil-A is also known for the friendliness of its staff and overall guest experience. Not the friendliness other restaurants force their employees to fake, either. The other kind. The kind that restores your faith in humanity.
Now, we know what you might be thinking. Chick-fil-A is the company once embroiled in controversy about its support of groups opposed to same-sex marriage. That's past tense, baby.
See, the clueless brouhaha-sparker was the company's CEO Dan Cathy. For years now, Chick-fil-A has been trying to distance itself from his misguided public statements. After an avalanche of feedback from customers and other reasonable people, Dan Cathy saw the light. He's figured out you can hold personal beliefs, but in the end, it's better to adhere to the separation of church and chicken.
Seriously, though. If you really want to take a stand against companies that have ever supported organizations with offensive agendas, you're going to be giving up a lot of your favorite things. (Ever drive a Volkswagen or clothing from Hugo Boss?)
Here's the facts: In September 2012, an organization called the Civil Rights Agenda confirmed Chick-fil-A has "ceased donating to organizations that promote discrimination, specifically against LGBT civil rights." Chick-fil-A itself has said the company "will treat every person equally, regardless of sexual orientation."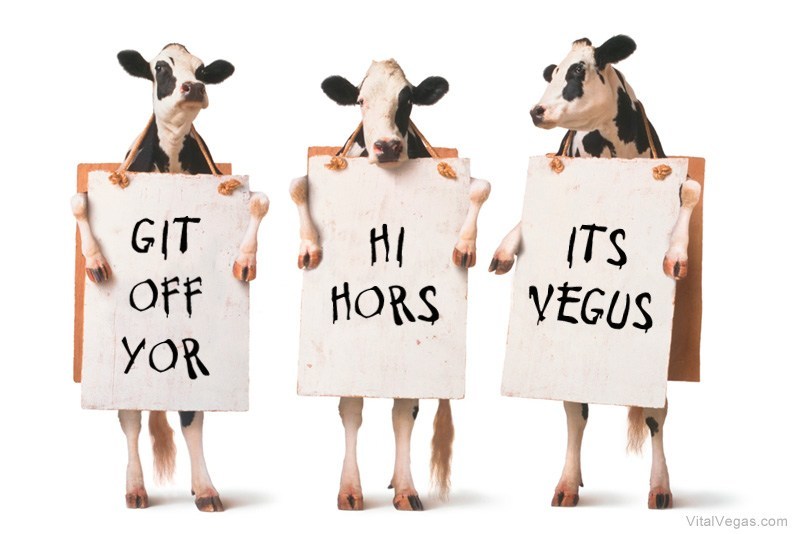 Why hasn't that news been out there as widely as the original controversy? Because there's nothing in it for grand-standing buffoons like Mike Huckabee, and the media gives a lot more air time to boycotts and big, ugly controversies than it does making things right.
So, let's move on and revel in the engorged anticipation so richly deserved by the news of Chick-fil-A bringing a metric ass-ton of chicken sandwich succulence to Nevada in the relatively near future.
Let us focus our attention on what's really important: How in the hell are Chick-fil-A's so much better than any other chicken sandwich, ever? Chick-fil-A says the sandwich is "a boneless breast of chicken seasoned to perfection, hand-breaded, pressure cooked in 100% refined peanut oil and served on a toasted, buttered bun with dill pickle chips." The company's secret recipe has eluded copycats and food detectives, but some say the trick is to brine the chicken in pickle juice.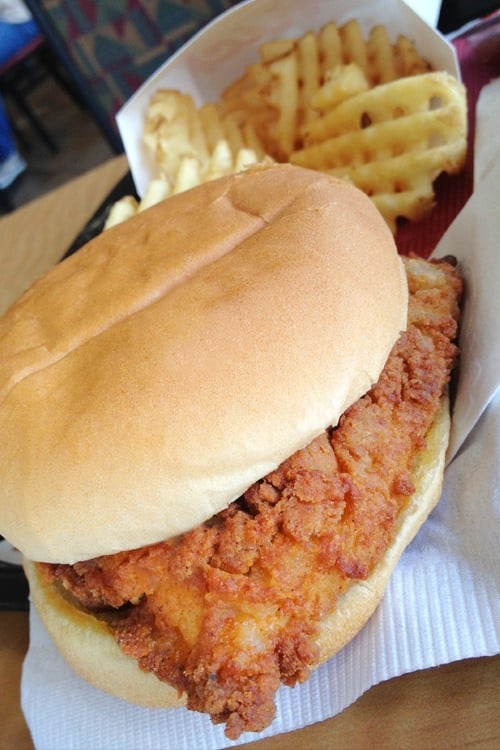 Let us focus our attention, too, on Chick-fil-A's soft serve, "Icedream," so good it has its own Facebook fan page but can also cure that disease where your arms look like tree bark. Actual results may vary, but it's really, really good.
There's more news to come about Chick-fil-A's impending conquest of Las Vegas, and we'll make sure to keep you abreast of any developments. (Like we were going to miss out on that joke. Do you know this blog at all?)
When the first Chick-fil-A location opens, you'll be able to find us camped outside like those whack-jobs in line outside Best Buy waiting for the latest iPhone.
Except not in a weird way. The other way. The way that restores your faith in brining.
Update (5/15/19): It's tough to defend Chick-fil-A sometimes. Here's a recent article where the company explains its donations to two controversial organizations when it comes to LGBT rights, the Fellowship of Christian Athletes and the Salvation Army. While these organizations do a lot of good, there's no denying they are staunchly against same-sex marriage. That might not sit well with some customers, including us. Does it mean we won't eat at Chick-fil-A? Hard to say, but it's anything but a clear cut issue.
Update (11/18/19): That's more like it. Chick-fil-A will no longer donate to organizations perceived as anti-LGBT. Read more.