Chateau Nightclub at Paris to Get Rebrand to Cheri Lounge
Chateau Nightclub is out at Paris, a new rooftop lounge is in, Cheri (technically, Chéri, but we are anti-accent marks).
The new lounge will debut in the fall of 2023.
Such rebrands are often the result of a venue underperforming. We know this because successful venues don't close in Las Vegas. This isn't rocket science.

Cheri comes from the folks at JRS Hospitality, the operators of Alexxa's and Beer Park at Paris and Cabo Wabo at Planet Hollywood. You know, the places with irksome CNF charges (confessin fees), so we never go.
We have been to Chateau, however, and it's a great space with a fantastic view.
Here are some words from the news release: "As the sun sets over Las Vegas, Cheri will transform into a Parisian paradise, inviting guests to revel in a journey that marries lush greenery with avant-garde design by Campbell House, inspired by the city of lights, Paris. A truly one-of-a-kind experience, guests can enjoy Cheri's incomparable, sweeping views while tucked within one of the city's most iconic landmark replicas, the Eiffel Tower. Centrally located within the venue will be the lounge, with ornate design elements featuring sparkling chandeliers, plush banquette seating and two bars. Entertainment will take hold nightly, with interactive, surprise-and-delight moments alongside live DJs."
We are crushed Cheri won't be immersive, but nobody's perfect.
The 9,000-square-foot space will host private events with up to 1,000 guests.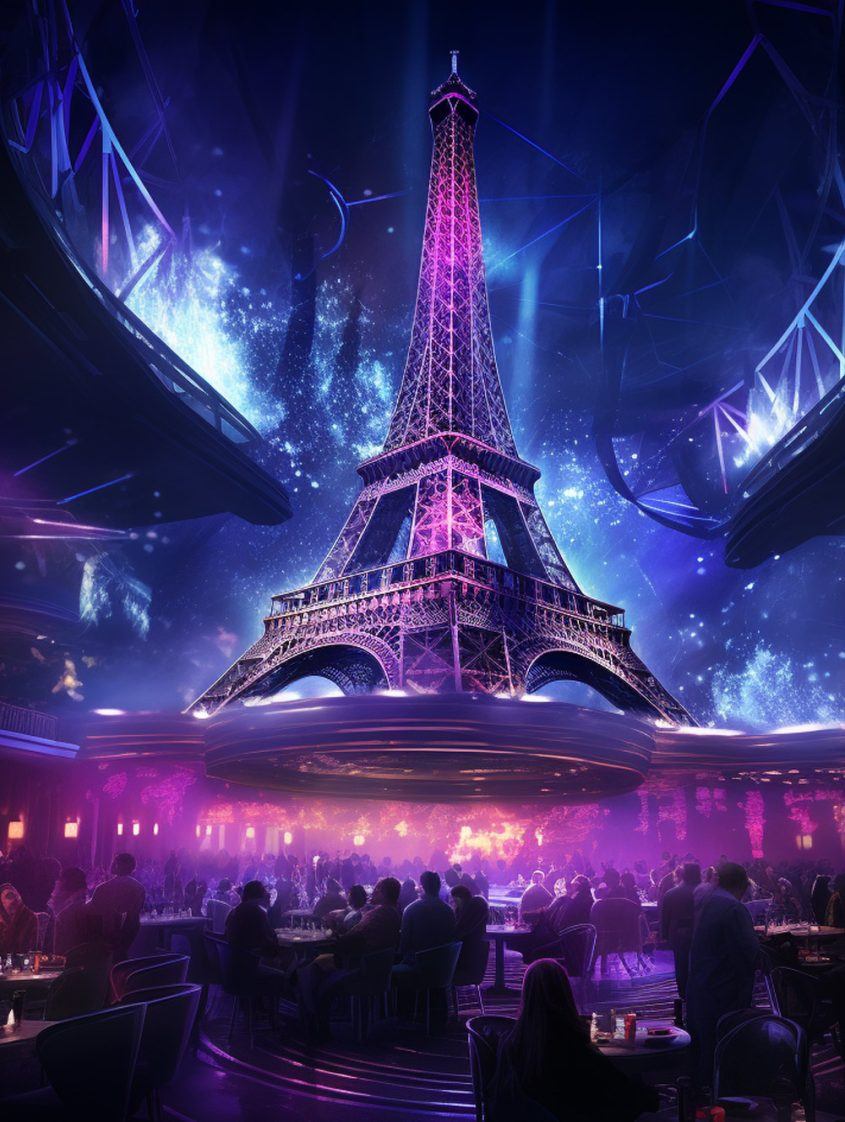 The lounge will operate from 8:00 p.m. to "late."
In Las Vegas, "late" used to mean "the next morning," in many cases it currently means 10:15 p.m. or so.
Las Vegas is weird now. Our formerly 24/7 grocery store in the suburbs closes around noon. People have turned into babies. We are a night owl, so we only get our evening started at 9:00 p.m. Dinner at 10:00 p.m. Gambling and fornicating at midnight.
Just kidding, there's no set time for the fornicating. From what we remember of it, roughly eight years ago. But we digress!
We love when venues shake things up and rebrand and tweak the decor and refresh the drink menus. Prices on refreshed menus always go down! It's the first rule of Las Vegas.
You know we'll be checking out Cheri rooftop lounge when it opens in the fall. Technically, fall starts at on September 23, at 2:50 a.m. A few weeks away.
Which makes us think the rebrand of Chateau to Cheri isn't going to involve a substantial renovation.
New is still new, so let's cover up our drinks with our hands and twerk like nobody's watching and shout at each other and hook up with strangers, already.