"Cake Boss" Buddy Valastro to Open Boss Cafe at Linq
The star of the "Cake Boss" reality series on TLC is opening another restaurant on the Las Vegas Strip.
This time, Buddy Valastro brings grab-and-go offerings to Linq in the form of The Boss Cafe by Buddy Valastro.
The new eatery opens early 2022.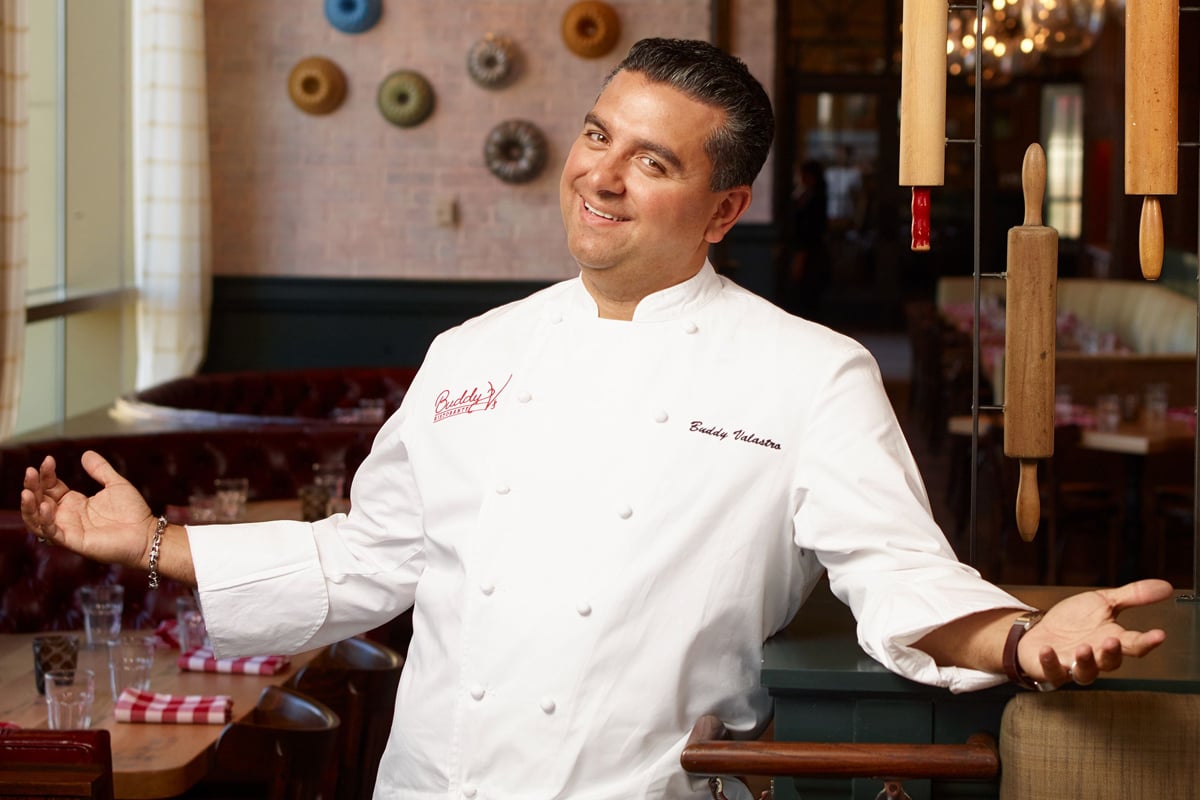 Valastro's Buddy V's Ristorante at Venetian is one of our favorite Italian spots on The Strip, while his PizzaCake at Harrah's is forgettable, so we hope Boss Cafe is more of the former and less of the latter.
Boss Cafe will feature fresh baked breads, Italian sandwiches, pizza, a house-made fresh mozzarella bar and a variety of sweets and pastries, per the official news release.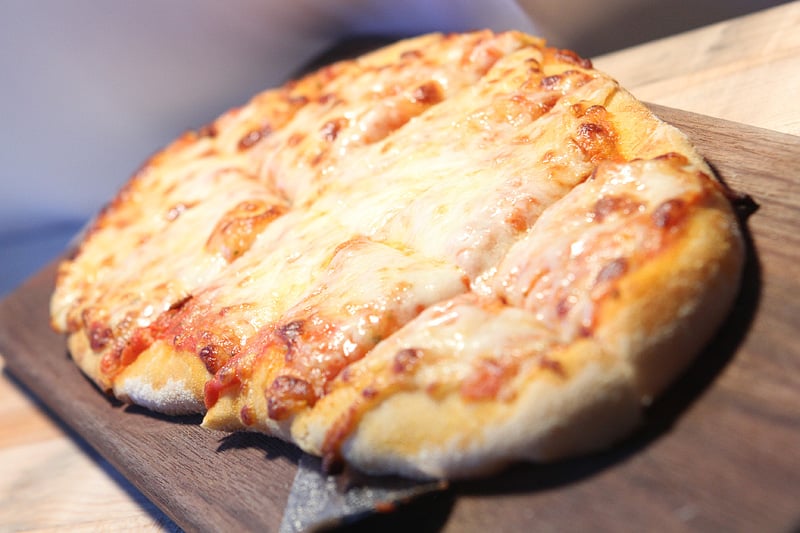 The release also says, "The highlight of the restaurant is the Mozz [pronounced "mutz"] Bar, where guests can grab their favorite fresh mozzarella creation served with warm rustic bread and their choice of topping from basil pesto, roasted peppers, tomato-olive relish or tomato, fresh basil and aged balsamic. Created by Valastro's father-in-law and made fresh daily, the Mozz is on full display not only as a key ingredient on sandwiches and other menu items, but will be made in an open kitchen by The Boss Cafe's 'Mutz Masters.'"
Fun fact: Mozz Bar is the name of the Italian stall in the Resorts World food court from chef James Trees. Try the chicken parm sandwich.
The Boss Cafe menu will have different counters featuring: House salads including "Pop's Panzanella" or the "Hoboken Chop"; the sandwich counter with classics like Rosemary Ham or Caprese served on Jersey focaccia or east coast hoagies like the "Jersey Beef" or the "Valastro"; and Grandma Squares (pizza) with margherita, pepperoni or the "Boss Supreme."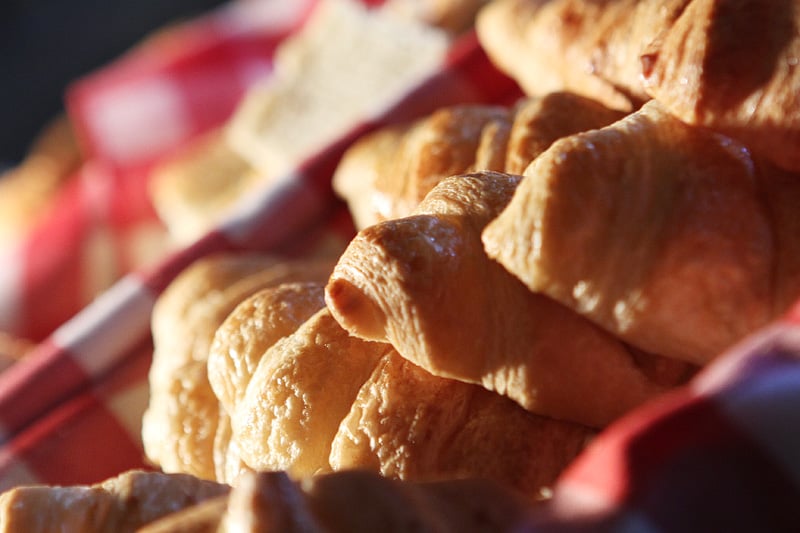 Naturally, the Boss Cafe will have desserts made famous by Valastro's Carlo's Bakery such as the signature Lobster Tail Pastry, tiramisu, cheesecake, cannoli, cakes and cookies.
Finding the Boss Cafe promises to be tricky. It will be located "across from the new District 3 elevators and Caesars Forum bridge." Neither if those references are particularly helpful because the bridge is new and what in the hell is a "District 3"? We're here to help.
Inside the Linq hotel, you'll head back toward Hash House a Go Go, proceed down the shopping promenade past Nook Express and Club Tattoo. Just keep going until you find you have Pop's Panzanella in your mouth, which probably isn't as dirty as it sounds.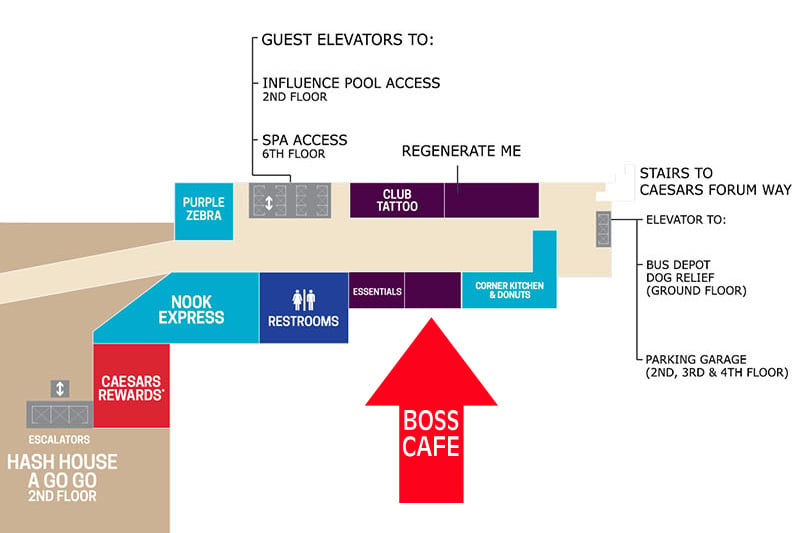 The location of Boss Cafe is telling because it's situated in a spot that, while far from The Strip, is in an ideal spot to take advantage of conventioneers on their way to, or returning from, the new Caesars Forum event center.
This is a similar strategy planned for Walk-On's at Harrah's. This new concept will go in the space formerly occupied by Toby Keith's I Love This Bar & Grill, and sits right next to the bridge to Caesars Forum.
One thing is for sure, if the guy behind Buddy V's is opening a new dining venue in Vegas, we'll find it, come hell or high cannoli.