Bourne 5 Filming is Under Way in Las Vegas, We've Got Spoilers and Exclusive Pics
Another bigtime Hollywood production has made its way to Las Vegas, and this time its personal. Or something.
The as-yet-unnamed fifth Jason Bourne movie began filming in Las Vegas at McCarran International Airport on Jan. 6, 2015, according to sources involved with the film.
Production of Bourne 5 will continue here through mid-February 2016, with lots of Las Vegas locations and local extras in the mix.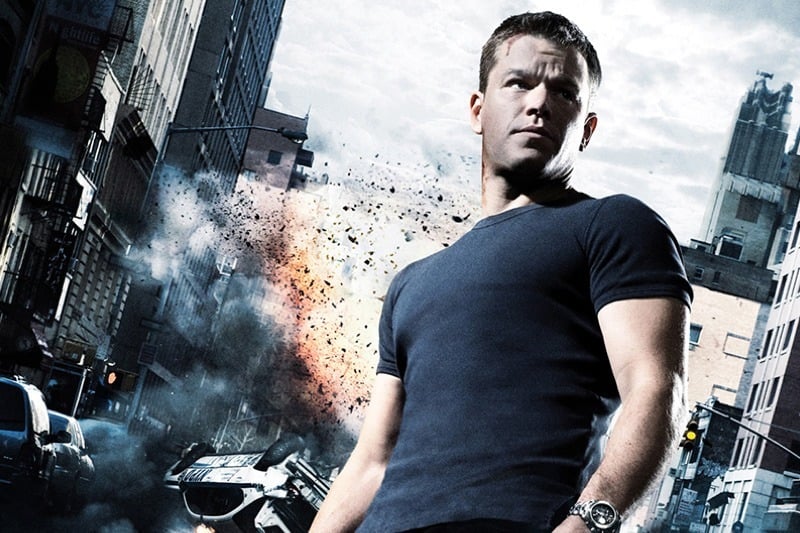 On Jan. 8, 2015, filming moved to the Greyhound bus station at Plaza Las Vegas, and we grabbed some exclusive photos of the production in progress.
Jason Bourne, consider yourself breached.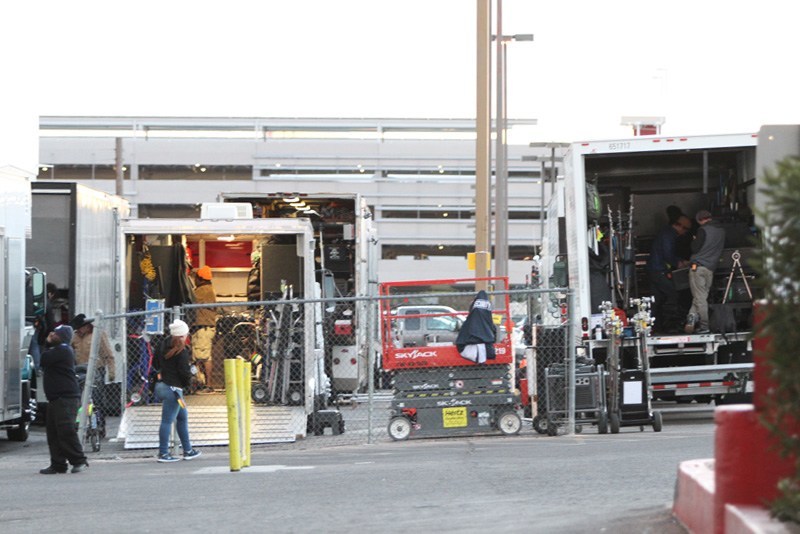 While many details of the Bourne 5 filming have been kept under wraps, a production of this size is virtually impossible to miss.
The shoot at the bus station, for example, involved dozens of crew members and a fleet of trucks and trailers.

While many of the production trucks were hidden behind the Plaza, a sure clue the filming was happening involved disguising the bus depot's Greyhound signs with generic "Blue Line Transit" signs, called "Greeking" in the movie business.
"Greeking" is a common practice to cover up recognizable trademarks when they haven't been cleared for use onscreen in a TV show or movie.

More sightings of the Bourne 5 production in Las Vegas can be expected in the weeks to come, and there's even been a public call for local extras.
Apply to be a Bourne 5 extra here. Extras need to be age 18 or older, and can expect "free food, free parking and lots of fun." Usually, extras are paid, but that doesn't appear to be the case in these larger sequences for whatever reason.
While the sequences filmed to-date have required relatively few extras, that's expected to change soon. Upcoming scenes are rumored to require 2,000-3,000 extras.
Major action sequences will be filmed on The Strip, so we're sure to see a flood of iPhone pics in the weeks to come.
You get bonus points if you snap a selfie with Matt Damon. He'll most likely be found in a Sin City poker room, as Damon is one of the best-known celebrity poker players around. Damon also starred in a popular movie about high-stakes poker, "Rounders."
In interviews, Matt Damon has said the third act of Bourne 5 will feature a "big car chase on The Strip." Which, coincidentally, is the best possible answer to the question, "How could this Las Vegas blog be any more excited about the next Bourne movie?"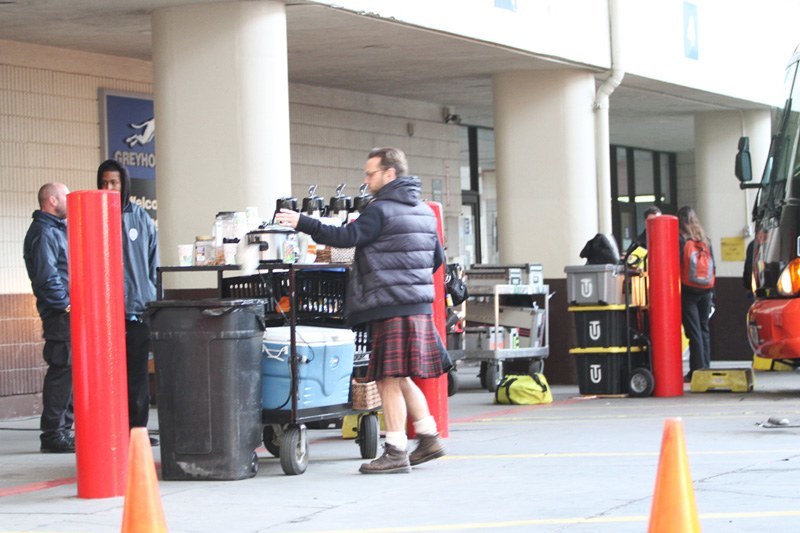 The Bourne 5 chase sequence on The Strip is apparently proceeding despite what must've been concerns about pedestrians diving out of the way of speeding cars following the recent asshattery of a 24-year-old woman who intentionally drove onto the sidewalk in front of Planet Hollywood and Paris Las Vegas, killing one and injuring 35. (She told witnesses, "I am in pain, I want others to feel my pain also." Certifiable asshat.)
If we put the brakes on our Bourne car chases, the asshats have already won.
Expect the Bourne 5 production to crop up at mid-Strip casinos, and there are rumblings the car chase will climax at the closed Riviera. Which sort of has epic written all over it, especially if the action helps accelerate the hotel's demolition.
Update (1/11/16): Alert reader Matt says he's staying at Aria and guests are getting a letter stating Universal is filming at the hotel Jan. 11-15 with simulated gunfire. Here's the letter to Aria guests, including what's being shot, when and where. Filming will take place in Aria's north valet and at Vdara, "off of Harmon Ave. and Las Vegas Blvd. in front of the Aria campus." Interior scenes will be filmed Jan. 11-13, including in the hotel's main lobby, casino and convention center, according to the letter.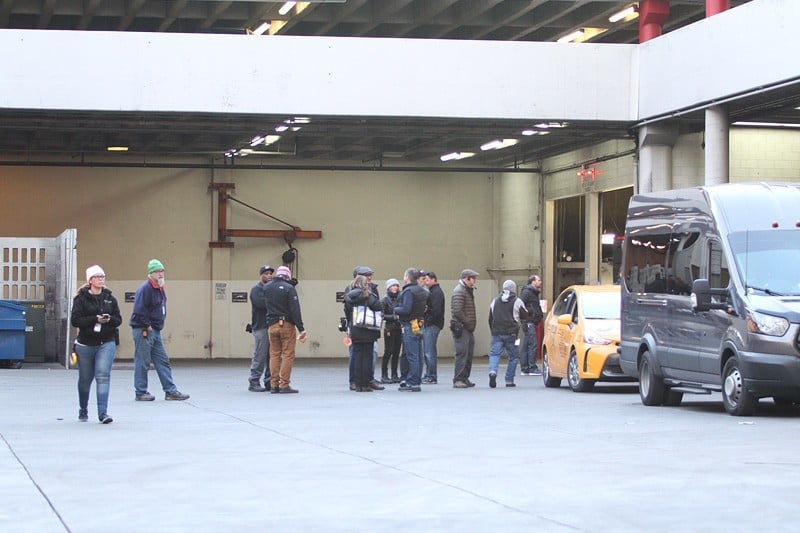 Bourne 5 stars not only Matt Damon as badass Jason Bourne (hopefully, he can help erase our memory of Jeremy Renner's part in the series), but also Julia Stiles (Nicky) and Tommy Lee Jones.
The film is being directed by Paul Greengrass, and will hopefully include that awesome theme song by Moby.
You know the one.
Vincent Cassel is rumored to be the film's central antagonist. Fans of the Vegas-spawned Ocean's Trilogy will recognize Cassel as the nimble nemesis of George Clooney and Julia Roberts in "Ocean's 12."
It's incredibly exciting to know Las Vegas will be a part of the Bourne saga. (We were going to say "legacy." Thanks a lot, Renner.)
The Bourne 5 production has hopped around the world, including locations like Tenerife in the Canary Islands (doubling as Athens), England, Washington, D.C. and Berlin. It's fitting the production culminates in Las Vegas, a city that specializes in excitement and spectacle.
If you spot the Bourne 5 production around Las Vegas, or end up cast as an extra, drop us a line!
Here's more Bourne 5 production scoop, and exclusive Bourne 5 Las Vegas news.