T-Mobile Arena It Is, MGM Resorts Confirms Las Vegas Arena Naming Rights
As we reported back in November 2015, the 20,000-seat Las Vegas Arena has a new name thanks to a multi-million dollar naming rights deal, T-Mobile Arena.
The deal was confirmed on Jan. 7, 2016, and is said to have cost in the $6 million range. The deal could lock in the T-Mobile Arena name for up to a decade.

T-Mobile joins Toshiba and Coca-Cola as the arena's major sponsorship partners.
The Las Vegas Arena (hey, this is going to take some getting used to), a partnership between MGM Resorts and AEG, sits behind New York-New York and opens April 6, 2016. Here's a look inside.
The venue is expected to host about a hundred events a year, and will be home to a new NHL expansion team.
While it's been reported this is T-Mobile's first arena deal, that's only the case in the U.S. Previously, T-Mobile had a naming rights for an arena in Prague, Czech Republic, currently the Tesla Arena.
T-Mobile customers will presumably get special perks at the T-Mobile Arena, including "seat upgrade opportunities at select events, early access to ticket sales and premium VIP access to events reserved for T-Mobile users." Translation: They haven't really nailed down any specifics yet.
The potential perk that sounds most compelling is a "fast-track VIP entrance" where T-Mobile subscribers can use their phone to get into the arena more quickly. Find out more.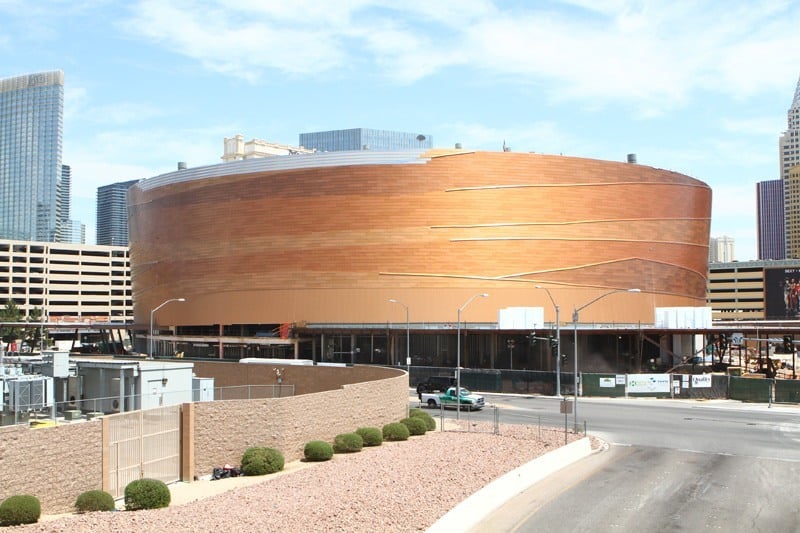 While the naming rights deal is peachy for MGM Resorts, owner of the arena, we're undecided about how we'll refer to the Las Vegas Arena. First, we've been calling the thing the Las Vegas Arena for two years, but also because it's impossible for any name to come close to the coolness of "Las Vegas Arena." Because Las Vegas.
This is going to take some time.