Artisan Hotel Invents Annoying "Utility Surcharge"
Artisan Hotel isn't a casino resort, so we tend to not care about it too much, but if you hate nuisance fees, gird your loins.
Vegas Unfiltered was the first to share Artisan Hotel has started charging guests a "utility fee."
Yep, it's a $3.95 charge, presumably for things like, oh, electricity. In other words, it's a "charge charge."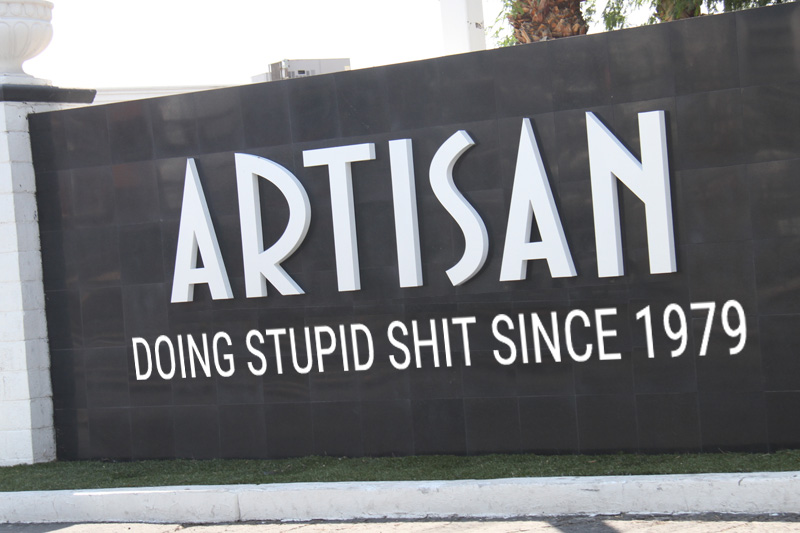 On the bright side, the Artisan isn't exactly known as a trendsetter in Las Vegas, so we don't think this charge will catch on, but you never know.
Fun fact: At Artisan, you can buy out the entire hotel for $8,500. Although, that price may go up given all the publicity resulting from this inane utility fee.
The rates at the off-Strip Artisan are relatively low, but pretty much double once you add the resort fee ($19.95) and taxes.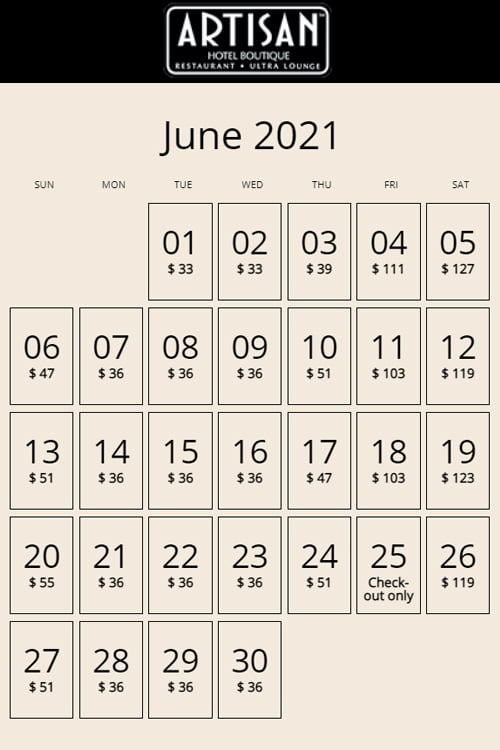 As far as we can see, there's no mention of the "utility surcharge" on the Artisan Web site.
Third party sites (called OTA, or online travel agencies) are more forthright about the fee.
Here's the information Expedia provides.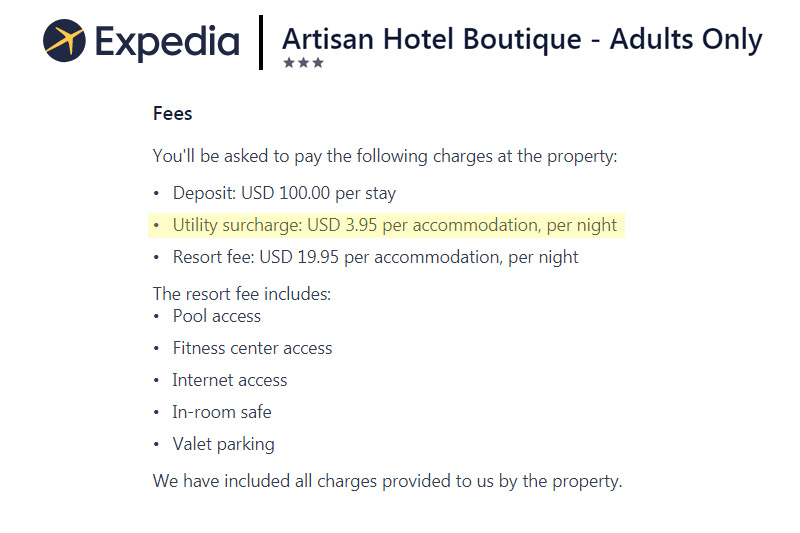 What is the "utility surcharge" actually for? Good luck with that. They might as well call it a "unicorn boarding fee."
One possible origin of the fee has been floated by those who say the Artisan is often used for porn shoots: Professional video lighting uses a lot of power. Just saying.
As with most nuisance fees, it's not so much the actual cost, it's more that it's a shady practice, charges guests for nothing and contributes to the perception that Las Vegas is more about nickel-and-diming than value.
Bullshit fees have become increasingly common, including the most recent, a made-up RFF charge at Cafe Americano at Paris.
As mentioned, while we don't anticipate other Las Vegas hotels following Artisan's lead, it's an example of a shady business practice based upon the belief guests are too stupid to notice an irksome fee tacked onto their bill. They actually hope travelers never even realize the fees exist at all.
That's why you have us. In case you wondered.