Another One Bites the Dust: Flamingo Poker Room Closes Permanently
Poker rooms are becoming nearly as rare in Las Vegas as keno lounges, 3-to-2 blackjack and escorts willing to work on credit.
The closure of Flamingo's poker room was supposed to be temporary, as additional dealers were needed for the World Series of Poker held at Rio.
Alas, Flamingo's fate had already been sealed. Management waited until the last possible minute to inform staff the Flamingo's room was going the way of Faro.
Which you may not have even known was a thing in Las Vegas casinos until this sentence. Here's more.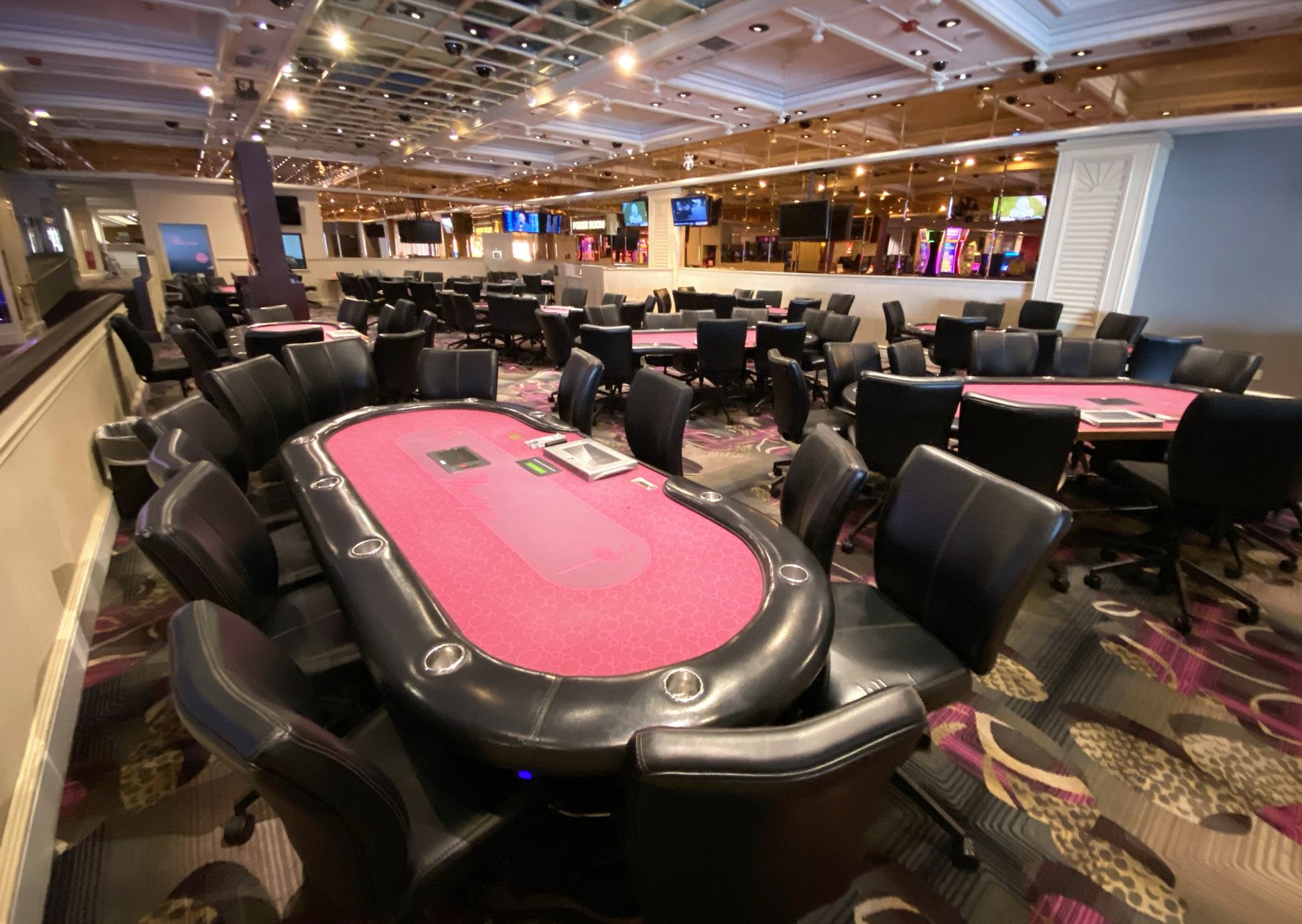 On the bright side, the dealers from Flamingo's poker room will largely be absorbed by other Caesars Entertainment poker rooms at Caesars Palace and Bally's.
Rio, Linq and Planet Hollywood have all seen their poker rooms close recently, and that's just in the Caesars Entertainment family.
Even the iconic poker room at Binion's (home of the original World Series of Poker) moved, then closed. It's unknown if it will return.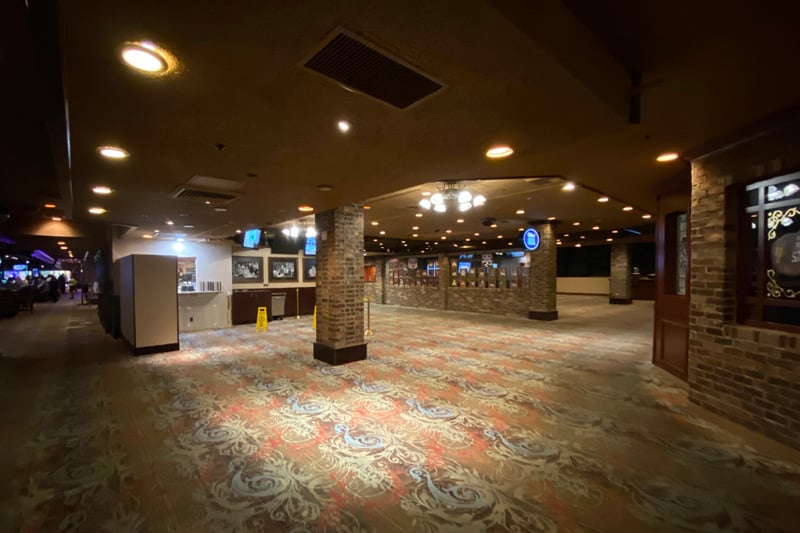 While some mistakenly believe these poker rooms are closing due to COVID, a more accurate assessment would be they're closing under the cover of COVID.
Poker rooms have a very small margin, and since most don't make casinos significant amounts of money, they're more of an amenity for guests, like sportsbooks and beauty salons.
Oh, and buffets, another increasingly rare casino amenity. Casinos used the pandemic to dump them, as most lose money. Caesars Entertainment says its buffets lose an average of $3 million a year.
As with keno lounges, casinos are filling up the valuable real estate formerly occupied by poker rooms with slot machines.
The number of poker tables in Las Vegas decreased a whopping 33% between January 2020 and January 2021. Back in 2010, Vegas had about 1,000 tables.
While Caesars Entertainment nixed the poker room at Flamingo, it's not going away entirely at the company's Las Vegas resorts.
It was recently confirmed the World Series of Poker will move to Paris and Bally's in 2022.
By then, it's expected Bally's will be rebranded Horseshoe. (Bally's Corp. recently purchased Tropicana, and a rebrand could be in the offing.)
Poker is still very much a thing in Las Vegas. This year's WSOP Main Event drew 6,650 players. That's off from the tournament's peak in 2006 (8,773), but still a respectable turnout.
Poker enthusiasts continue to have a number of rooms to get their flop fix in Las Vegas, of course.
Resorts World is the newest poker room on The Strip, and poker rooms can also be found at Westgate, Wynn, Aria and Bellagio.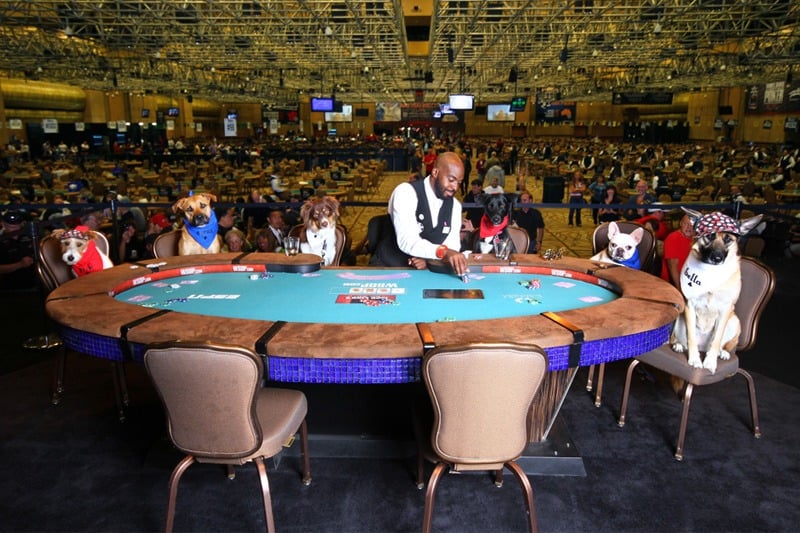 Poker is unlike other games in a casino, as players compete against each other, not the house. (The casino takes "rake," or percentage of each pot, to help keep the lights on.)
Poker has its own lingo, customs and superstitions.
Poker players are also some of the most colorful characters you'll see in any casino. Related: The vast majority of poker players are male—fewer than 5% of WSOP Main Event competitors are female.
We can't think of a way to elegantly end this story, so we'll just keep cranking out poker trivia until our carpal tunnel kicks in.
A pair of aces in poker is called "pocket rockets."
The first poker tournament ever televised was in 1973 on CBS.
A pair of 9s in poker is called a "German virgin." (It sounds like "Nein, nein." We told you poker is mostly men.)
You have a 0.00015% chance of being dealt a royal flush, or roughly the same as your odds of hooking up with Ariana Grande.
A legendary poker player, Doyle Brunson, once said, "Poker is war. People pretend it is a game."
Wow, we had no idea how quickly we would fatigue sharing poker trivia.
Anyway, the Flamingo poker room is closed. Bummer.