Against All Odds, Carrot Top Marks a Decade in Las Vegas
There was a time when comedian Carrot Top was considered a joke. As the prop comic hits 10 incredible years of success on the Las Vegas Strip, Carrot Top is the one having the last laugh.
Carrot Top, whose real name is Scott Thompson, began his run in Las Vegas on Nov. 28, 2005, at Luxor Las Vegas.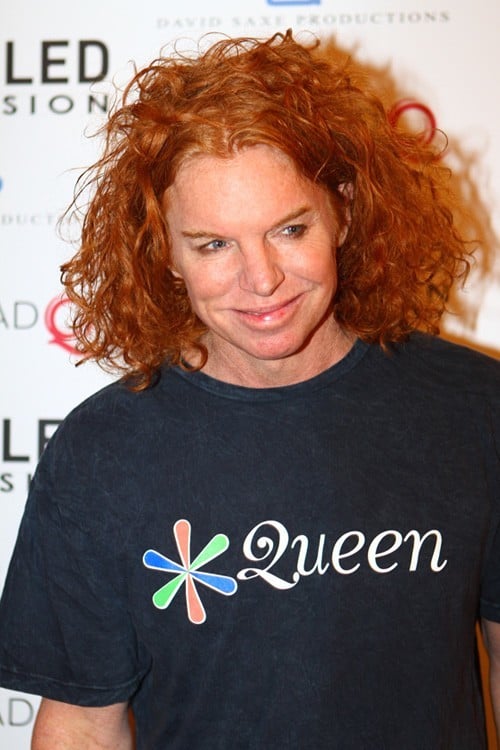 What accounts for Thompson's longevity in Las Vegas? First and foremost, his show is really, really funny. If you set aside the snobbery sometimes related to prop comedy, his act is built on
solid comedy writing, and his delivery is masterful. His material shows exceptional cleverness, smarts (Carrot Top's father was a rocket scientist for NASA, by the way) and imagination, and Las Vegas visitors consistently give his show rave reviews.
Oh, and his show isn't all props. About 30 minutes of his show is intentionally prop-free.

Carrot Top has described his show as being "like show and tell, but with liquor." Carrot Top is the only comic we're aware of who gives out shots of Crown Royal to audience members during his show.
Thompson also continues to add new material to his act, which is not always the case with Las Vegas performers who have long runs. There's no autopilot for Carrot Top.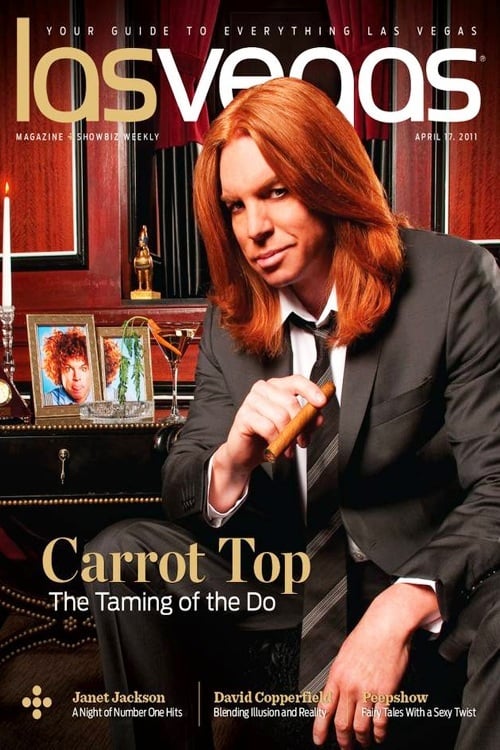 Along with the strength of his act, Thompson gets a lot of mileage out of being in on the joke. His self-depricating humor helps contribute to his reputation as a genuinely nice guy, including
a recent involvement in anti-bullying efforts.
Thompson is also a dog lover, which goes over well with a certain Las Vegas blog. The one you're reading. Please try and keep up.

Carrot Top has frequently been the subject of parody—including on shows like "South Park, "King of the Hill" and "Family Guy"—but he takes it all in stride. The mountains of cash might soothe the sting. Ten years as a Las Vegas headliner means Carrot Top has amassed quite the fortune.
The 50-year-old comedian has taken hits for his physical appearance, too, including accusations of excessive plastic surgery and steroid use. He seems to take it all in stride. Success remains the best revenge.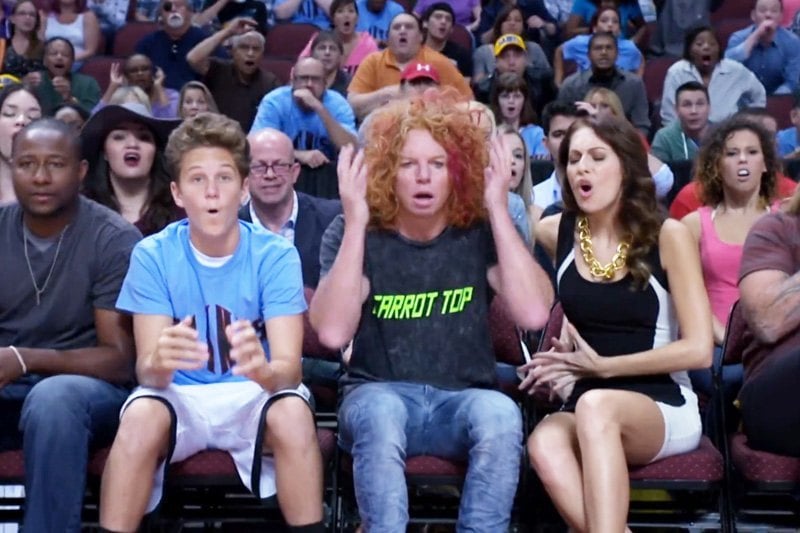 Thompson has appeared in innumerable films and TV shows over the course of his career, and is often spotted on red carpets in support of his fellow Las Vegas performers.
Maybe after a decade in Las Vegas, Carrot Top can finally get the respect he deserves.
Update (12/7/15): In December 2015, Luxor announced it would extend Carrot Top's show for five years, through 2020.
Carrot Top's is a must-see comedy show in Las Vegas, and congrats to Scott Thompson for his decade of success on the Las Vegas. Or as the kids say, suck it, haters.