T-Mobile Arena Likely Name for New Las Vegas Arena
The rumor mill has kicked into high gear about the future name of the under-construction Las
Vegas Arena. At the moment, it appears T-Mobile has clinched the naming rights, so the new arena could very well end up with the name T-Mobile Arena.
Estimates about the cost of a Las Vegas Arena naming rights contract vary widely, from $2 million to $10 million.

The Las Vegas Arena construction is moving at a brisk pace, with an opening expected in April
2016.
Here's our exclusive look inside what may very well become the T-Mobile Arena , T-Mobile Center or some variation thereof.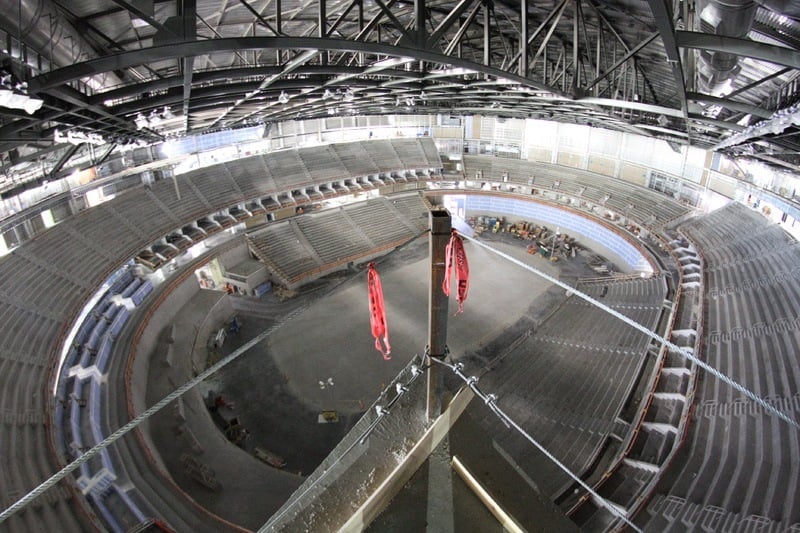 This won't be the first T-Mobile Arena. T-Mobile once had naming rights for an arena in Prague, Czech Republic. It's now the Tesla Arena.
T-Mobile is the world's fifteenth largest mobile phone service provider, and the company has a
long-standing business relationship with MGM Resorts.
Check out this video about the MGM Resorts and T-Mobile relationship, including adorable phrases like "distributed antenna systems," "duel device scenarios" and "push-to-talk solutions."
If the $350 million Las Vegas Arena becomes T-Mobile Arena, T-Mobile will join Toshiba and Coca-Cola as the arena's major sponsorship partners. Toshiba Plaza sits outside the arena and will be an entertainment space with three stages.
If the T-Mobile Arena naming rights deal comes to fruition, it would be a dramatic turn. Since
October 2015, it's been rumored UFC (Ultimate Fighting Championship) was champing at the bit to have the shiny new arena on The Strip bear its name. UFC Center appears an unlikely outcome now.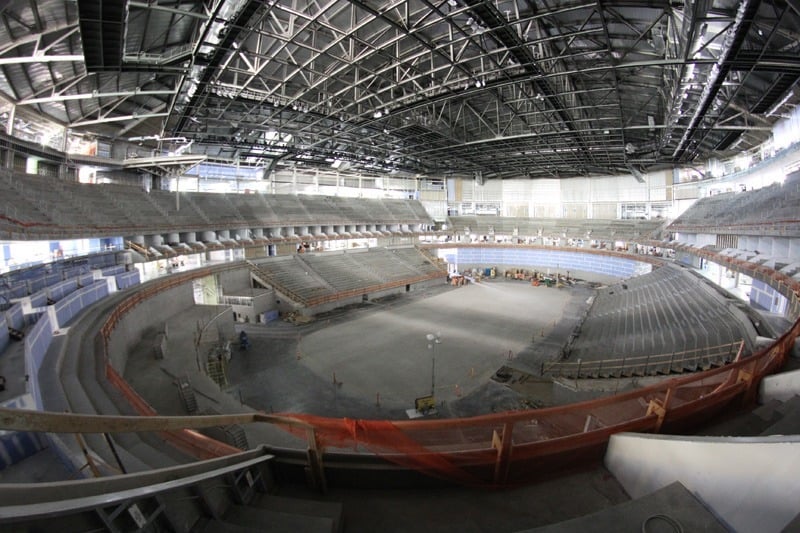 Already booked to play the T-Mobile Arena are Garth Brooks (July 2016), Janet Jackson (May 2016), George Strait (April and September 2016) and Dixie Chicks (July 2016). The Professional Bull Riders World Finals will also call the T-Mobile Arena home starting in November 2016. See the schedule.
After spending some time pondering all this, we've come to the conclusion we don't really care who gets the naming rights for the arena. It's the Las Vegas Arena, and that's what we plan to call it. We totally get the reason for naming rights. It's a big chunk of change. So, the people who get the cash can call it what they want.
The rest of us, however, can call the arena what it is: The Las Vegas Arena. If T-Mobile would like to throw a little cabbage this way, however, we are nothing if not flexible.
Update (1/7/15): T-Mobile and MGM Resorts confirmed the name of the Las Vegas Arena will be T-Mobile Arena. Here's the rendering.