Adele Postpones Launch of Vegas Residency in Heartfelt Video
Adele's much-anticipated Las Vegas residency is being pushed back.
The reason? The singer says the show's "just not ready."
The announcement came just a day before Adele's residency was set to launch, on Jan. 21, 2022.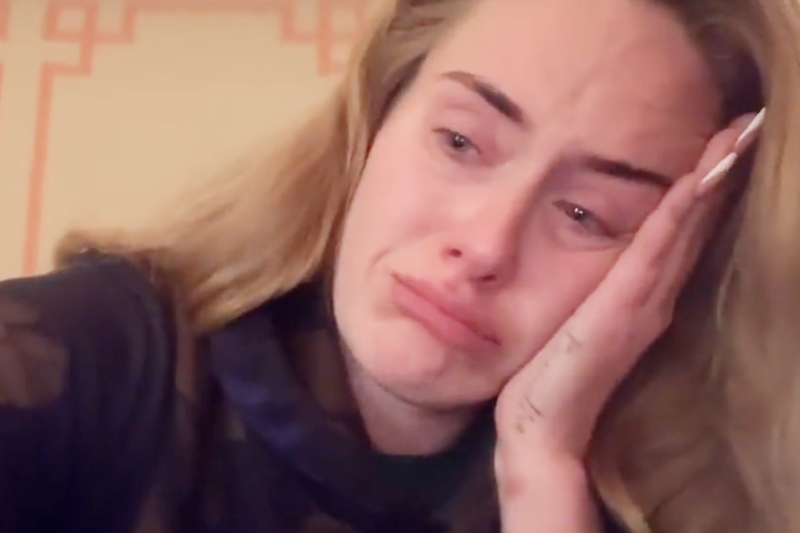 The singer, sort of unrecognizable, shared the news in an emotional Tweet.
All dates will be rescheduled
More info coming soon
💔 pic.twitter.com/k0A4lXhW5l

— Adele (@Adele) January 20, 2022
Adele says, "I'm so sorry, but my show ain't ready. We've tried absolutely everything that we can to put it together in time, and for it to be good enough for you, but we've been absolutely destroyed by delivery delays and COVID. Half my crew, half my team, are down with COVID, they still are, and it's been impossible to finish the show."
An upset Adele adds, "I can't give you what I have right now, and I'm gutted. I'm gutted."
It's clear Adele understands the impact of a cancellation like this, including disappointing many fans who planned to visit Las Vegas specifically to attend her residency.
The plan is to re-schedule all the dates and Adele is committed to getting the show into a shape "where it's supposed to be."
Given the way this announcement was made, we have a new appreciation for Adele and other artists who are struggling with pressures resulting from the pandemic.
Some Las Vegas shows have reported a loss of half their casts and crews. A number have shuttered temporarily due to staffing and other challenges.
In the case of Adele, the level of intense scrutiny and hype surrounding her residency are obviously weighing on the singer.
We're pretty sure her fans would be thrilled to just have her sing with a piano, but there are additional expectations when it comes to a Las Vegas residency, especially in the house that Celine built at Caesars Palace.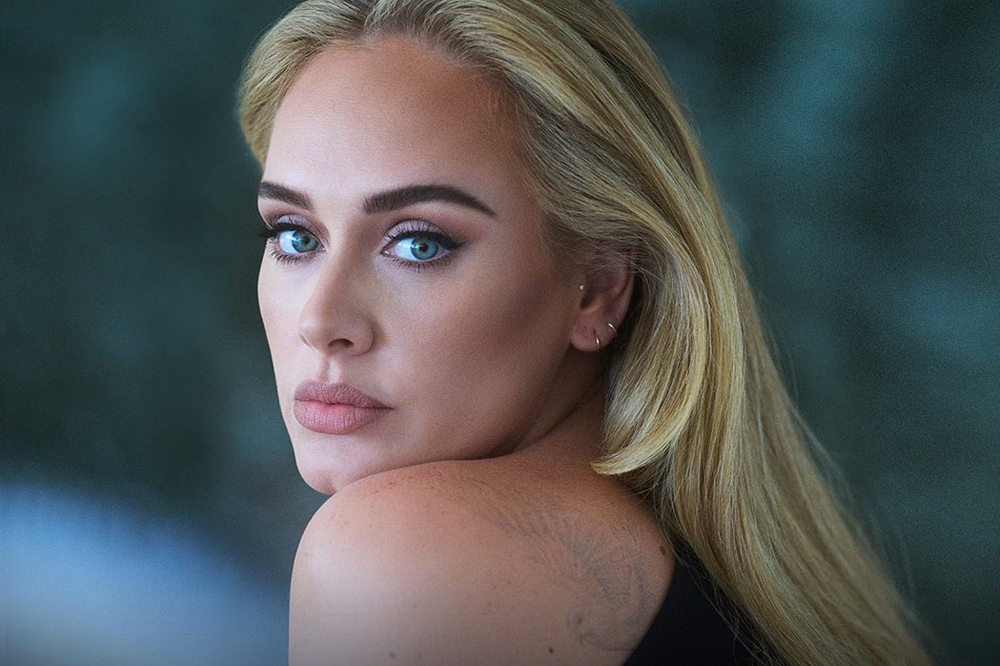 Now, a pep talk.
Look, Adele, we know you read our blog. We broke the story you'd be doing a residency at Caesars Palace in the first place.
Listen. It's just a show. It's incredible you care so much about your art and your fans. They're going to love you no matter what.
The pandemic sucks, and it took a lot of guts to push back these shows. It means you give a damn about giving people an incredible, uncompromising experience.
But please, take care of yourself and get some sleep and realize Vegas isn't going anywhere. Your fans aren't going anywhere. And people like us, who weren't really fans, are fans now. We're rooting for you and you could get onto that stage and play a kazoo, we're still going to give you a standing ovation, because you have exhibited something rare. Pure heart.
Do your show when it's ready, Adele. When you're ready.
We love you, Adele. You belong to Vegas now, and the Vegas entertainment community is full of oddballs and drama queens and tortured artists. Once you're in, you're in.
We fall. We get back up. We keep wowing the world.
We can wait, Adele. Take a little "you" time, and when you're ready, do what you do so masterfully. Move people. Touch them. Change them.
You can't rush that.
When you're ready.
Update (1/24/22): More information is coming to light about Adele's cancellation decision, and it's concerning. Here's a story in The Mirror. Questions are being raised about why Adele's residency was canceled. Here's a story in The Telegraph.
Update (1/25/22): On Jan. 25, 2022, we were the first to share images of Adele's production equipment being taken out of Caesars Palace. Clearly, Adele's residency isn't happening anytime soon. Ironically, we exclusively shared the scoop a week prior to the cancellation, plans were in place to announce her residency would be extended through December 2022. Read more Adele revelations at the New York Post.
Update (1/26/22): We were interviewed on "Entertainment Tonight" so you know we're going to share that appearance.
Update (1/29/22): There have been a lot of revelations since Adele's announcement she would be postponing her Las Vegas residency. From reports of diva behavior to person relationship struggles, indications are COVID wasn't the primary cause of Adele's decision. There have been a ton of stories, in American publications as well as those across the pond, discussion what's unfolded. Here's a Daily Mail story that's the latest twist in this drama.