A Metric Ass-Ton of Las Vegas News We Have Neither the Time Nor Inclination to Write More About
It's time for a cavalcade of Las Vegas news we'd love to write more about, but writing often involves "research" and "spell checking," which we're almost entirely not interested in. Here we go!


Nevada lawmakers took a time out from being batshit crazy to make an actual good decision: They voted to approve Uber and other ride-hailing companies. The bill failed a couple of times until legislators figured out how to attach $70 million in taxes to the deal (the 3% tax on fares will also hit taxi companies). The governor is expected to sign the legislation. Nobody seems to know when the law will take effect, so more on that soon.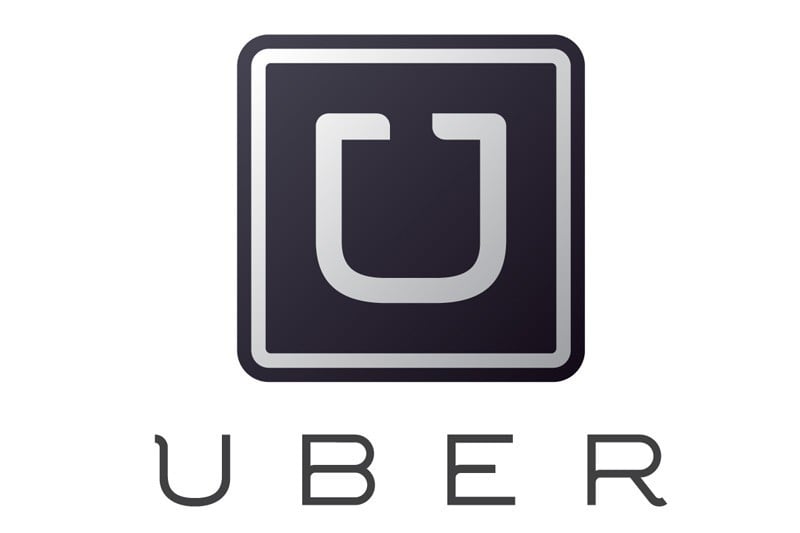 In other legislative news, Nevada Governor Brian approved a bill allowing slot machines with "skill-based, arcade-style elements." Which translates, of course, as "slot machines with the appearance of being skill-based to entice Millenials into playing slot machines."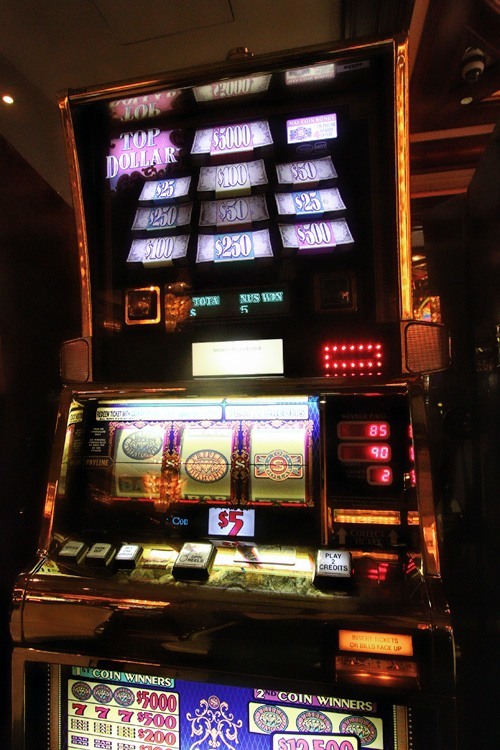 Downtown's Fremont Street Experience (where this blog works as his day gig) has announced its free Rock of Vegas summer concert series schedule. The first concert featured KC and The Sunshine Band on May 23. Upcoming concerts include Tonic and Vertical Horizon (May 30); The Smithereens, Tubes and Motels (June 13); Smash Mouth and Toad the Wet Sprocket (June 27); Theory of a Deadman (July 18); Spin Doctors & Cherry Poppin' Daddies (Aug. 1) and Kansas and Blue Oyster Cult (Sep. 6). For details, visit the awesome official site, and we're not just saying that because we do their Web site. Probably.



The Interlude bar at The Cromwell is being taken over by Drai's Group, the folks behind the hotel's extraordinarily annoying and successful Drai's Beach Club & Nightclub. It's expected drink prices will continue to be outrageous, but now guests will have the opportunity to drink them in the company of even more preening, self-absorbed dipshits.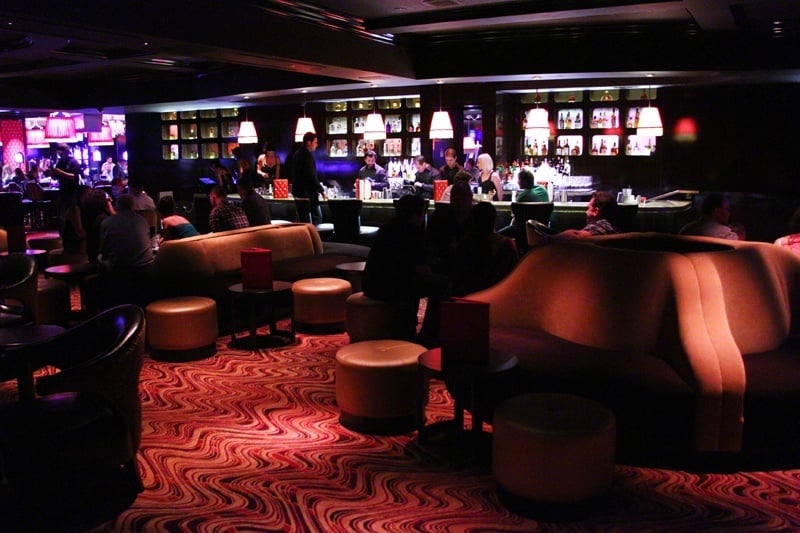 The Lucky Dragon project has released new renderings, and has symbolically begun pouring concrete. There's no actual evidence this nine-story, 201-room boutique hotel-casino has financing, so it's likely this project could be another SkyVue observation wheel. Check out the project's Web site to witness a company trying really, really hard to be seen as legit.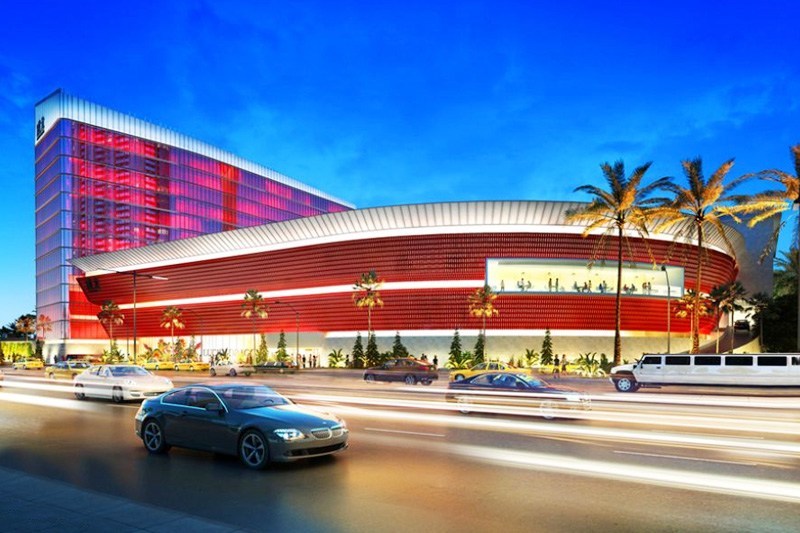 The Cafe at Monte Carlo will close June 7 and the venue will be turned into a "meetings and event" space. This is just one of the changes coming to Monte Carlo, including a rebrand and overhaul of the hotel's rooms. Read more.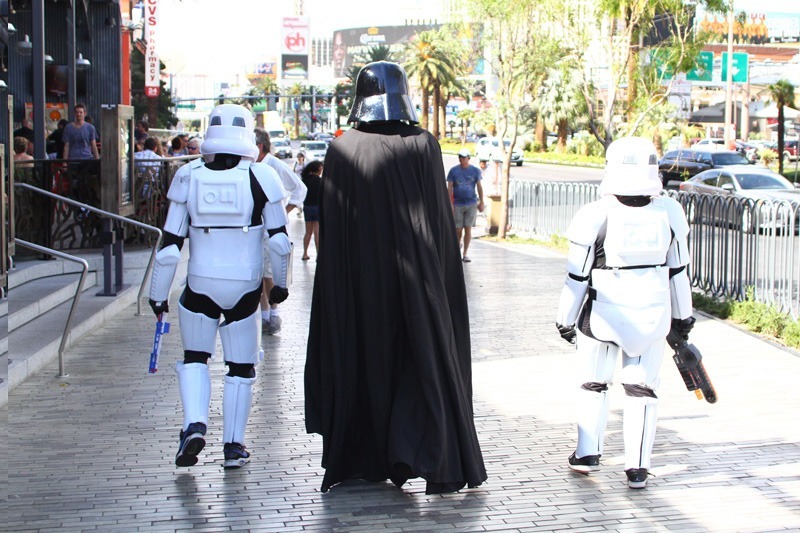 Speaking of Monte Carlo, longtime Monte Carlo magician Lance Burton is working on a feature film, "Billy Topit, Master Magician." The tagline alone, "The mob wants to make him disappear, permanently!" should be worth the price of admission. Or, rather, the price of the DVD. Which, judging from the Fivrr poster design, this movie is going directly to.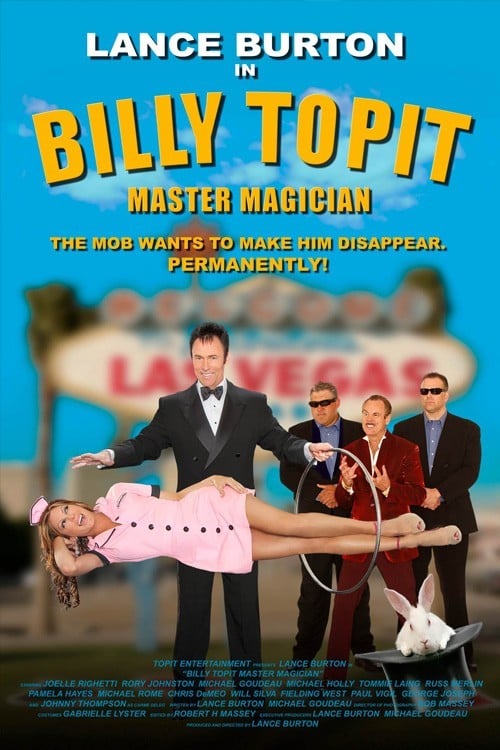 A new show we will never attend, under any circumstances, has opened inside Light nightclub in Mandalay Bay. "For the Record: Baz," a Baz Luhrmann-inspired cabaret show, is a collaboration between Cirque du Soleil and The Nation Jazz Hands Association, an organization which may or may not actually exist. Read more and let us know what you think if you see it.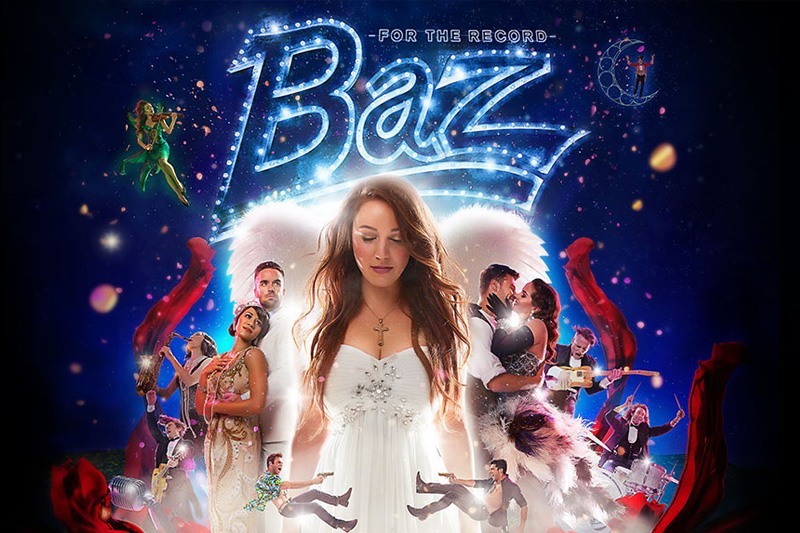 Slide the City, a Vegas-sized Slip 'N Slide experience, has put Sin City on its schedule. The 1,000-foot-long slick vinyl slide is three football fields long and it making appearances in cities across the country this summer. Details are few, but it's a flipping Slip'n Slide!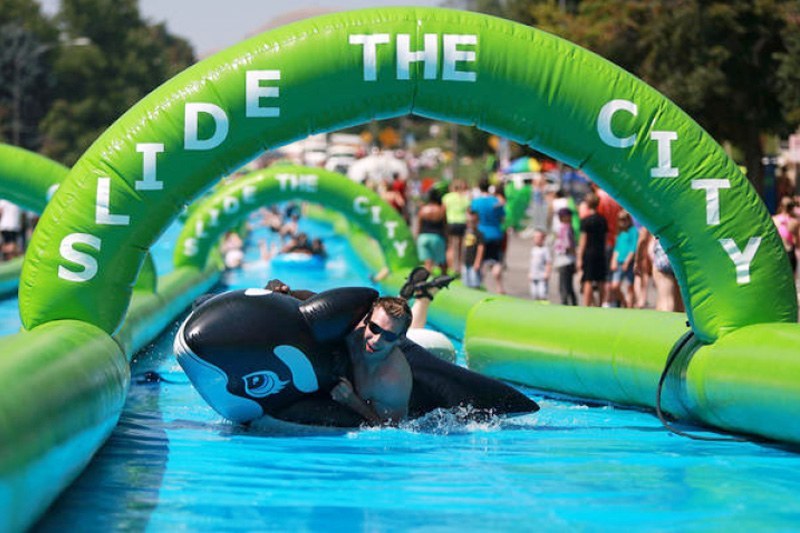 Jennifer Lopez has announced a residency at Axis Theater at Planet Hollywood starting Jan. 20, 2016. Yes, the announcement is a little premature, but we're pretty sure that's not the first time Jennifer Lopez has evoked that reaction.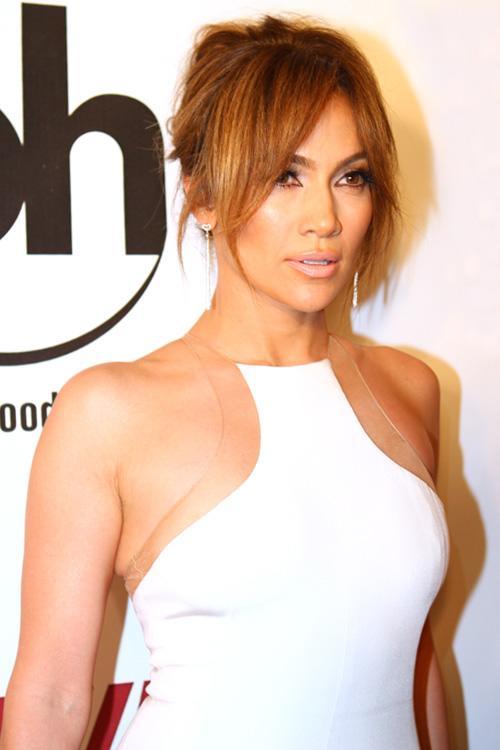 The world's largest Hooters restaurant will soon open at The Palms. It was slated to open in early May 2015, but we're pretty sure that isn't happening unless the Hooters organization is in possession of a time machine. Also of note: Simon restaurant at The Palms closed May 22. A new casual restaurant, Cafe 6, has taken its place.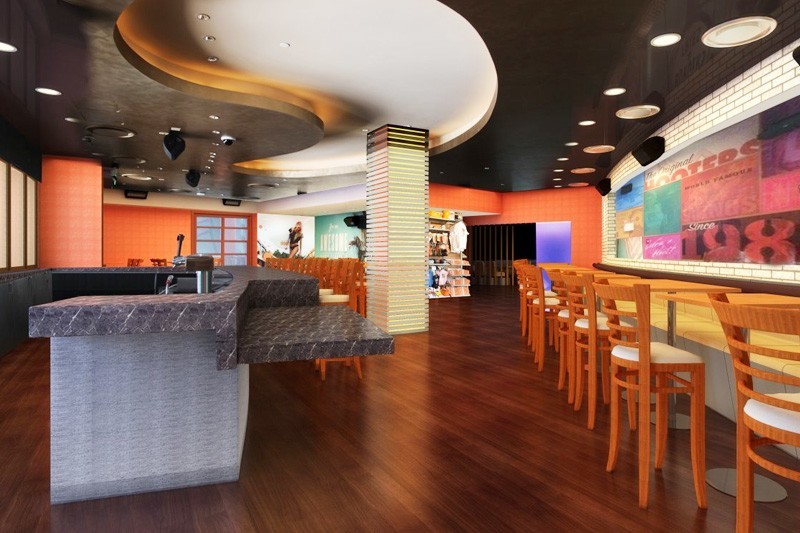 A popular New York restaurant, Carbone, will make its Vegas debut at Aria in October. Triple George Grill's reign as best chicken parm in Las Vegas could be in jeopardy.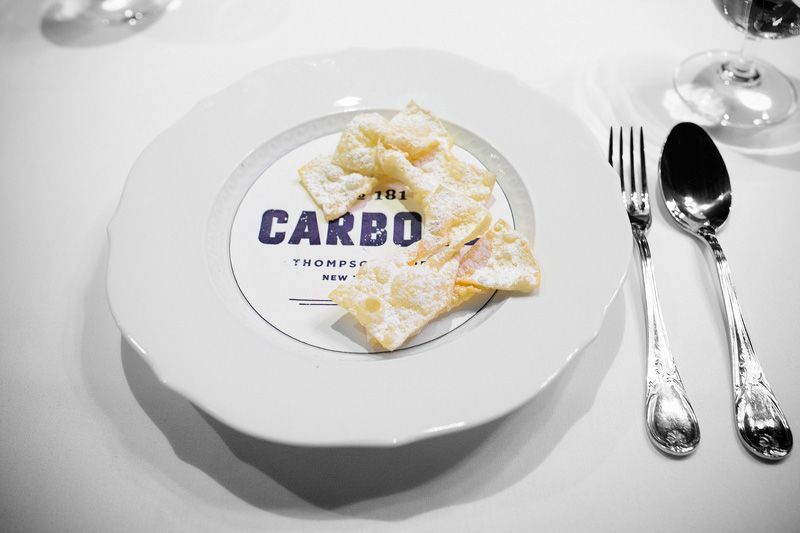 In other restaurant news, Wolfgang Puck's Postrio restaurant has closed at Venetian after 16 years. The closure involved a millionaire celebrity chef whining about how high his rent was.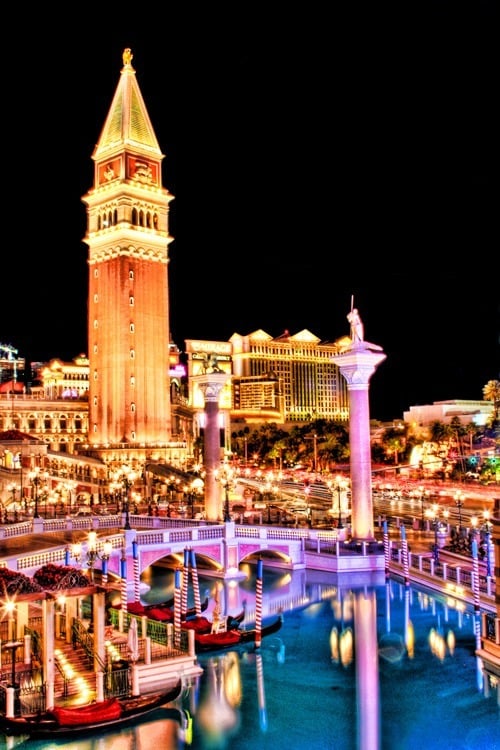 The "Crazy Girls" revue, formerly of Riviera Las Vegas, has re-opened at Planet Hollywood. The show happens in the Sin City Theatre each night at 9:00 p.m. Reps say the show's famous bronze statue will be installed inside Planet Hollywood soon. Find the show on Facebook.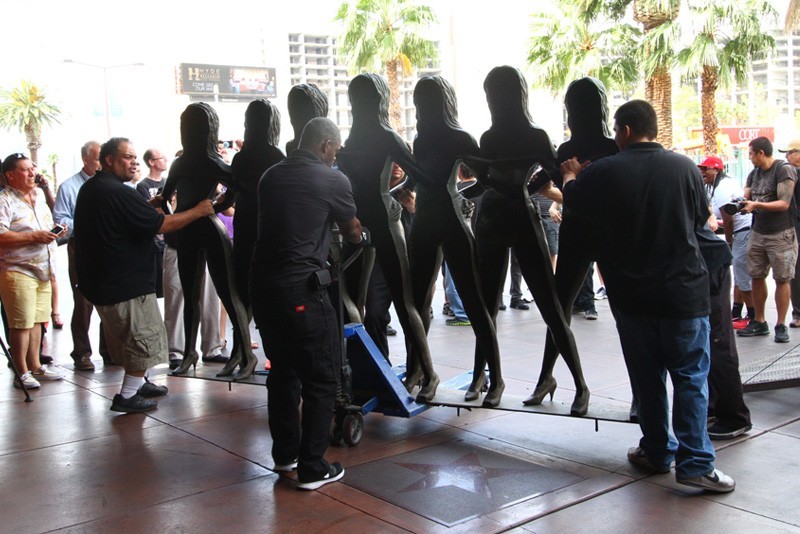 Just kidding.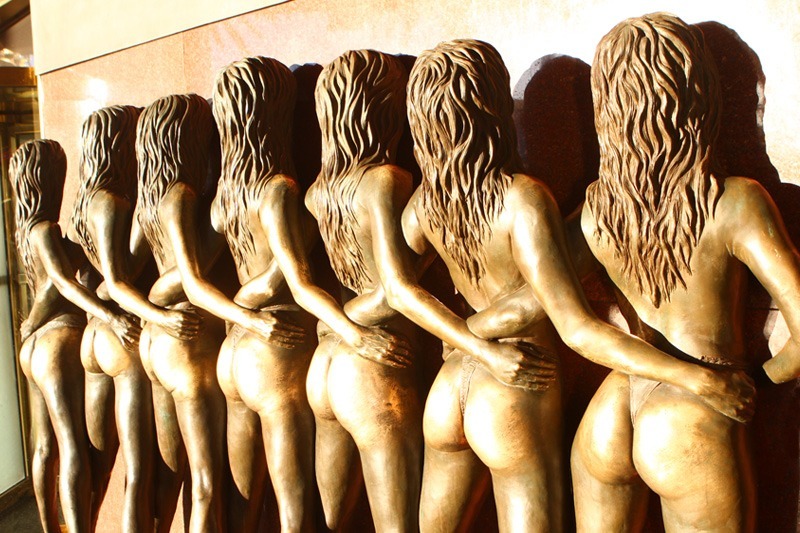 Frankie Scinta's show closed at The D Las Vegas on May 20, 2015. The Scinta crew is a longtime fixture on the Las Vegas lounge scene, and are doing one-off shows around town.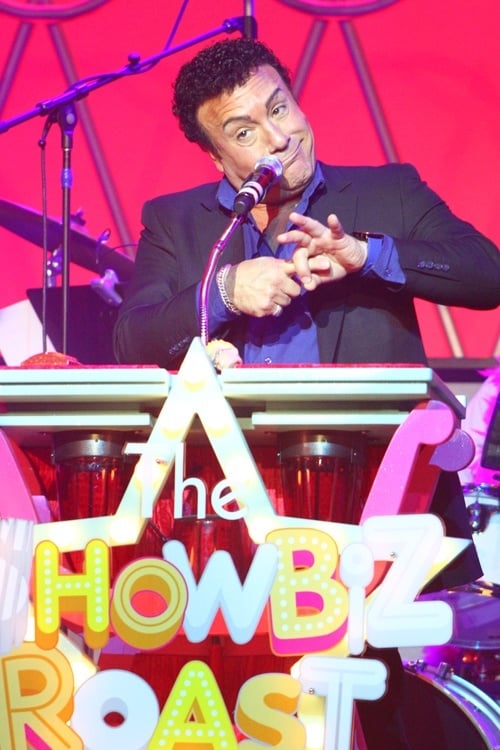 "Duck Commander Musical," the mutant offspring of A&E's "Duck Dynasty," closed at Rio Las Vegas on May 17, 2015, and not nearly soon enough from the sound of it. While well-produced, audiences didn't migrate to the ill-conceived flop. Fun duck facts: A duck's penis is shaped like a corkscrew and becomes erect within a third of a second.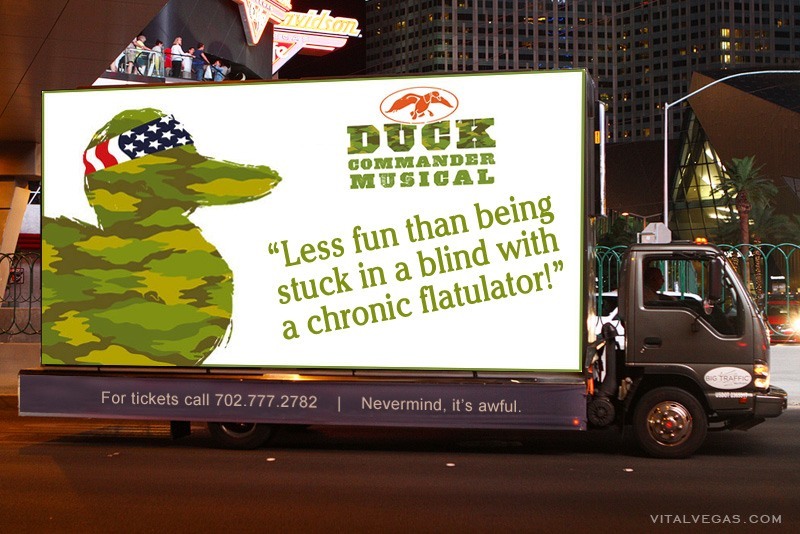 That's all the vital Vegas news we can think of in our current state of mind (specifically, hammered).
If you have Las Vegas news or tips, send them our way. Leave a comment on this blog, find us on Twitter or Facebook, or just swing downtown sometime. We'll be the one promoting responsible gaming and drinking in moderation. Or whatever the opposite of that is.