69 Things You Have to Do at Circa Las Vegas
The shiny new Resorts World on The Strip has hogged the spotlight recently, but there's another downtown gem that's brand new, too: Circa Las Vegas.
While we Tweet about Circa a lot, as it's basically our home away from home, we haven't blogged about it much. It's time to fix that.
Circa opened in Oct. 2020, so it's about time we give you the must-do list at this new downtown casino, starting with a particular dish at a particular restaurant we may or may not consume upwards of four times a week. (We've talked about the dish so much, some have even suggested we secretly work for 8 East or Circa. These people are boneheads. We have no business relationship with Circa or any other Las Vegas casino.)
Here are 69 things to do at Circa Las Vegas, the first new downtown casino in, oh, ages.
1. Get Brisket Fried Rice at 8 East
What we love, we love, and this dish has become our obsession. 8 East restaurant is from the owner of Le Thai, another great restaurant on Fremont East, Dan Coughlin. The brisket fried rice at 8 East isn't just great, we think it's the best dish in Las Vegas, ever. We recommend it "Vital Vegas-style," with chicken skewers mixed in, hold the sticks.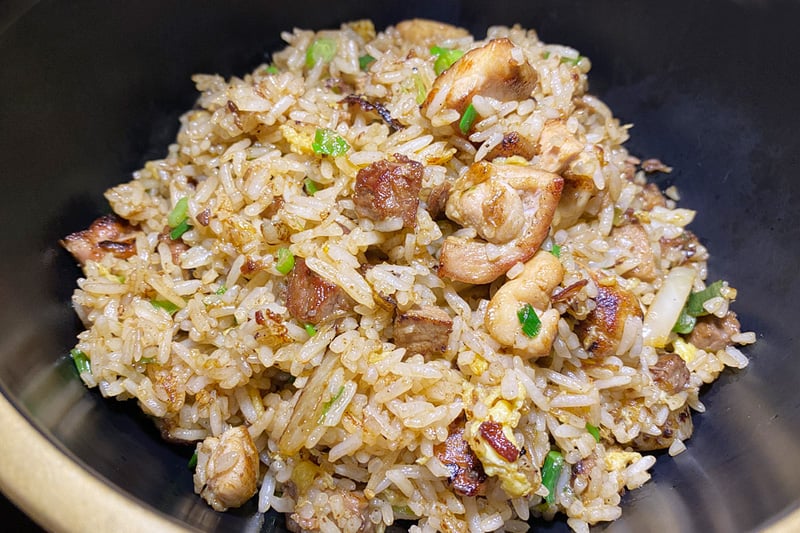 2. Take a Selfie With Vegas Vickie
Vegas Vickie nearly met her demise when the Glitter Gulch strip club was demolished to make way for Circa, but Circa's owners, Derek and Greg Stevens, rescued her and ponied up for the good folks at YESCO signs to give her a complete overhaul. The 20-foot-tall Vegas Vickie is now the centerpiece of Circa, and a selfie with this Vegas icon is an absolute must.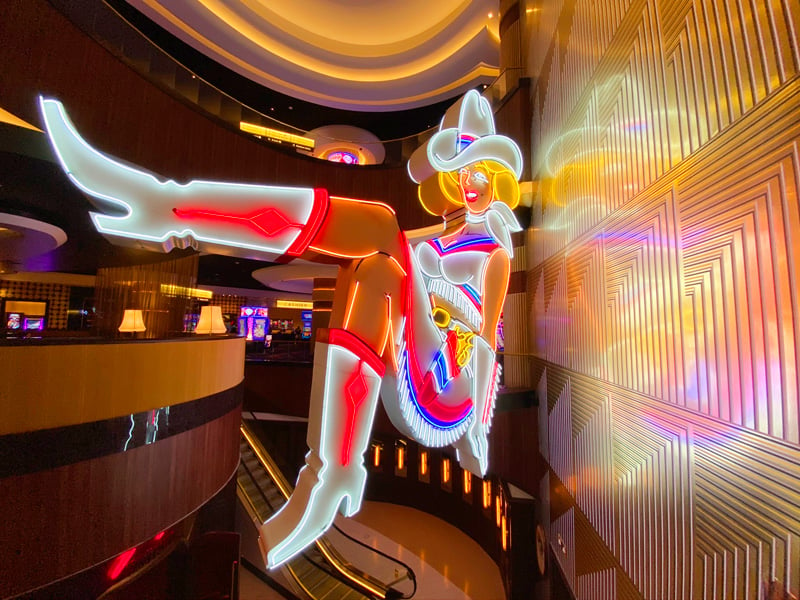 3. Hit the Vegas Vickie's Cocktail Lounge
Circa has made the most of Vegas Vickie with its modest but classy Vegas Vickie's Cocktail Lounge. The other bars at Circa are more about fun, but this is where the mixology happens. The vibe is lively, but more subdued than the party bars elsewhere at Circa, and the backdrop of Vegas Vickie is a jaw-dropper.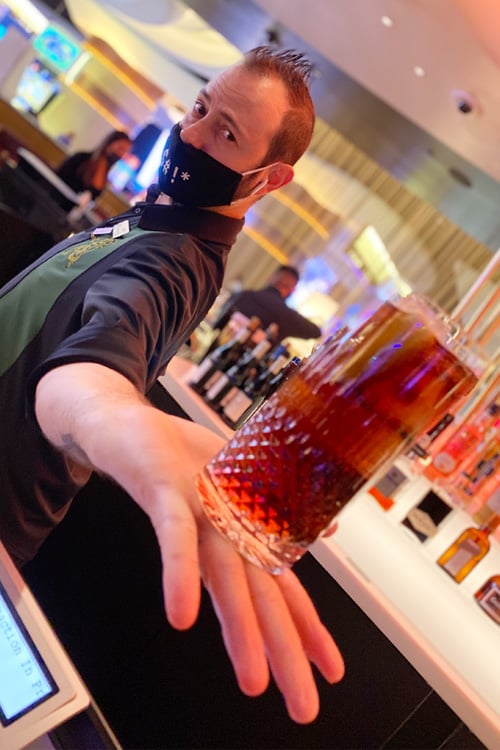 4. Dine at Barry's Downtown Prime
Barry's got off to a rocky start with us, as our first visit was marred by "flame control issues" (our steak was burned), but the crew apparently worked out the kinks as our most recent visit was stellar. Barry's has elements of a classic Vegas steakhouse, with a mix of modern flourishes. For a relatively small resort, Barry's takes up a lot of space, so check out all the various rooms, perfect for private events like bachelor parties and divorce celebrations. They should totally combine those events, come to think of it.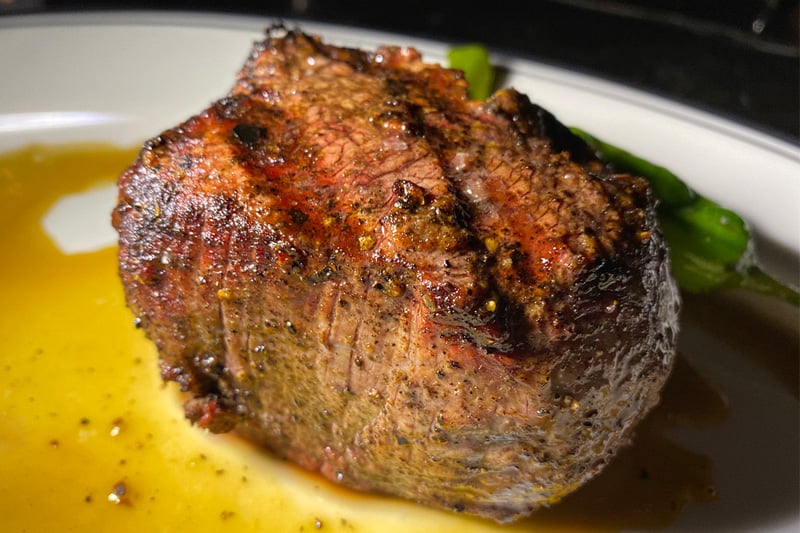 5. Behold the Sportsbook
It's a little-known fact we don't sports. Despite that, we strongly encourage you to visit the sportsbook at Circa. First, our Twitter account is featured on the sportsbook Twitter wall. Second, we have never seen more grown men openly weep tears of joy than upon seeing Circa's sportsbook for the first time. It's a place for sports lovers designed by sports lovers, and it's mind-blowing. Beyond the massive screen, the energy here during a sportball event is like nothing we've ever seen, except maybe at Chippendales. Sort of a different energy, but you get what we mean. To a person, we hear from sports fanatics this is their Nirvana, so we'll take their word for it.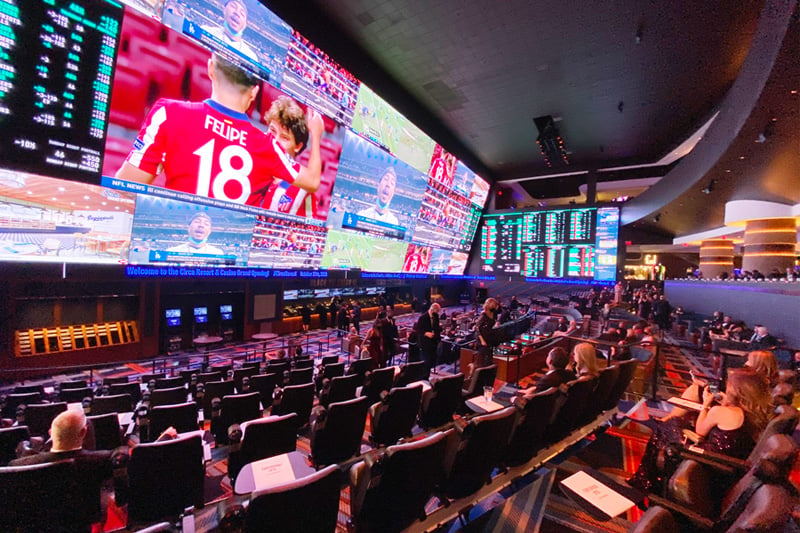 6. Notice the Floor Vents
Unlike most buildings, the HVAC system at Circa blows fresh air up from the floors, rather than down from the ceiling. This innovative system is very good at sucking cigarette smoke upward, and unless some dope with a cigar is right next to you, you'd think Circa is non-smoking. It's a big plus for those of us who don't love our hair and clothes smelling like smoke when we get home. Worth noting: Ladies, careful with those stiletto heels. They're working on it.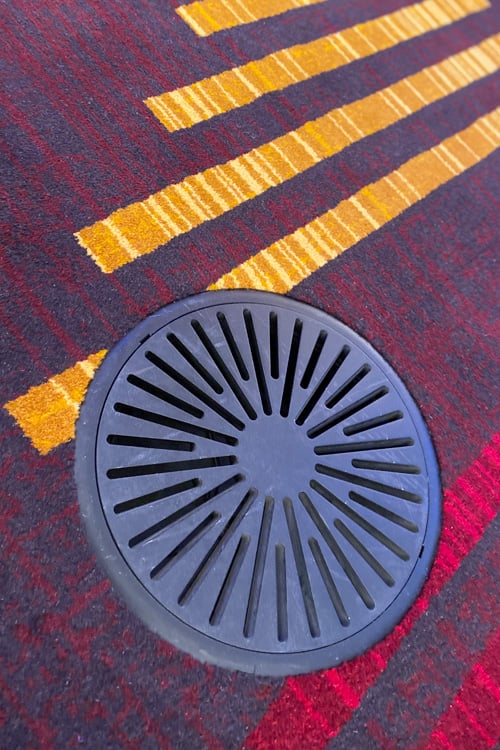 7. See Some Impressive Busts
Next up, Legacy Club. This rooftop lounge has incredible, must-see views, but we wanted to make a joke about busts, so here we are. If you're into Vegas history, visit Circa's Legacy Club and check out the busts! The wall of Vegas luminaries is the first thing you'll see as you exit the elevator. If you don't know these dudes, you don't know Vegas.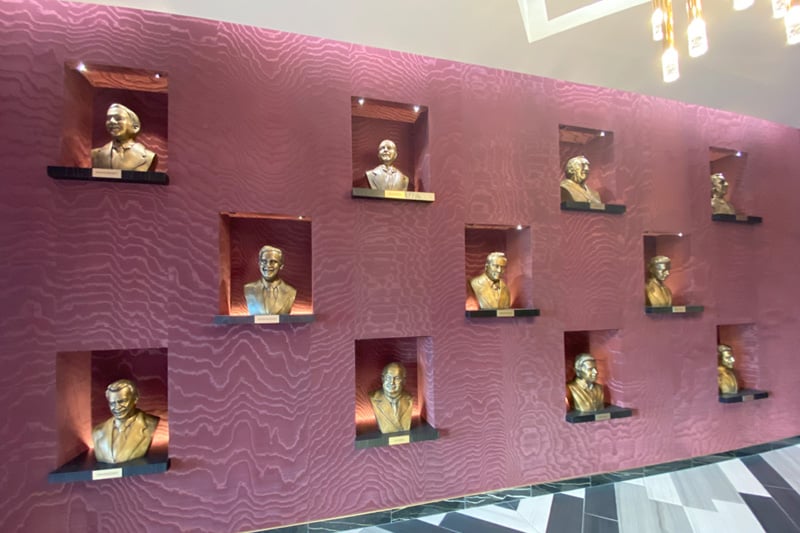 8. Strike Gold at Legacy Club
Once you're at Legacy Club, make sure to seek out the display containing 500 bars of gold. No, they're not solid gold, but nevermind all that. It's 1,000 ounces of free photo op right there!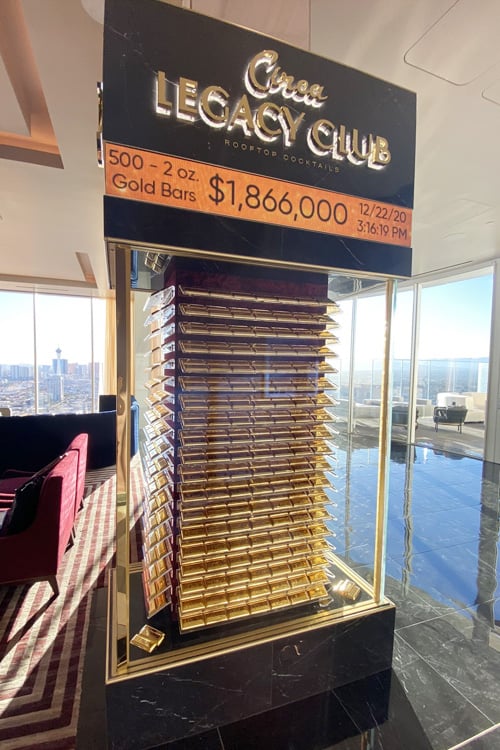 9. Mingle with the Flair Bartenders
The lovable goofballs at Circa's party bars make it look so easy, but it's not, and this makes them some of our favorite people at Circa. Tip generously and you'll see things you've never seen human beings do. They are the engine that drives the festivities at Circa, and many migrated from other well-known bars in town, so you may see some familiar faces. We typically hate anything that slows down the delivery of our beverages, but the flair bartenders at Circa are so talented and hilarious, we make an exception.
10. Do the Pool
Again, we don't pool. We "misplaced" our Ab Roller in 2004. This doesn't mean you shouldn't pool, especially when it's the Circa pool. "Pool" doesn't really do it justice. It's part pool, party dayclub and part sports viewing amphitheater. It's so cool, some guests stay in their rooms and watch games at the pool (tuning into the audio via the Tunity app). Ask about cabanas and whatnot. Circa's six-pool complex is open 365 days a year.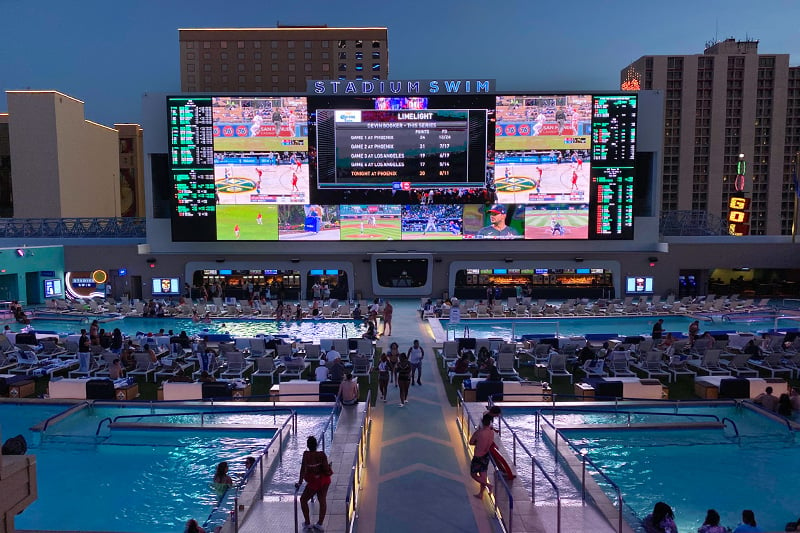 11. Play Video Poker at Overhang or Megabar
Megabar is billed as the longest bar in Nevada, and Overhang is touted as the bar where we can usually be found. Either spot is a great place to not only play video poker (the pay tables aren't the best in town, but not the worst, either) but also to people-watch. The drinks are poured from bottles (as Circa doesn't have guns), a big deal for us. Also the bartenders "free pour," which means no jiggers or short pours unless you're a jerk.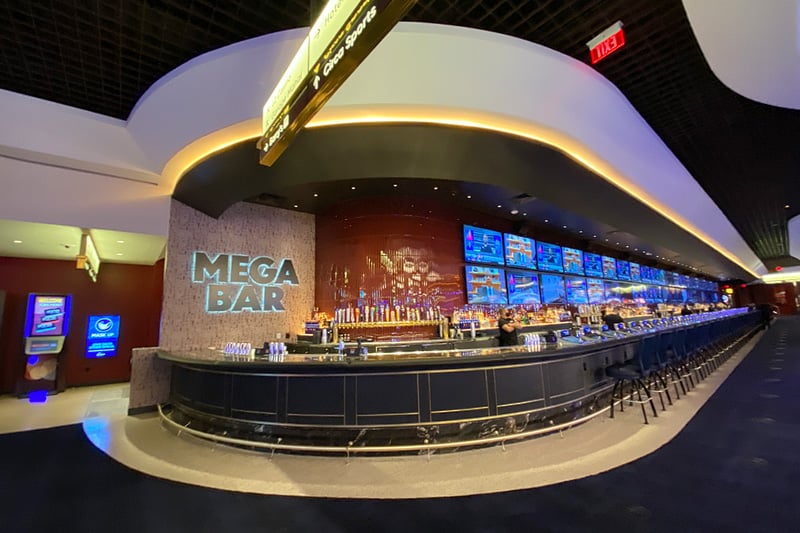 12. Meet the Owner
One of the distinguishing characteristics of Circa is the owner, Derek Stevens, can often be found sitting at Megabar chatting it up with guests. It's pretty evident the affable owner built this place around his passions, so it makes sense he'd hang out and enjoy the fruits of his labor. Our advice: Be polite, don't close-talk or pitch anything, keep it brief and avoid shaking Derek's hand too hard (he meets so many people, he has to ice his hand on the ride home). If you're offered a cocktail, accept it. Derek Stevens is straight-up one of the coolest guys you'll meet in Las Vegas, despite being a bajillionaire.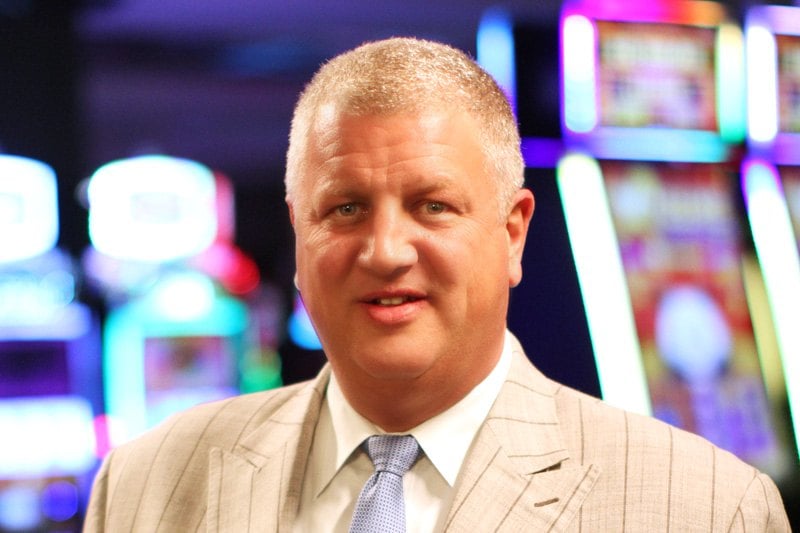 13. Grab a Hand Pay in High Limit
One of our guiding gambling stragies is to occasionally play an "uncomfortable denomination." That's because most of our hand pays (jackpots exceeding $1,200) have been on higher denomination machines. Circa has quite a few machines that have proven lucky for us, so stop by high limit during your Circa visit. We love the video poker machines and classic Top Dollar slots, and when drunk enough, even try the $100 Wheel of Fortune machine occasionally. Drink service is quick and friendly, and the attendants are a riot.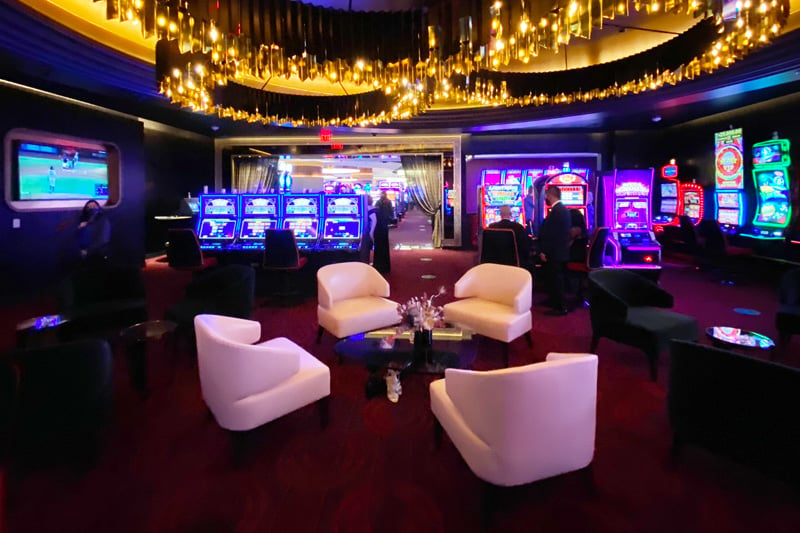 14. Schmooze a Dancing Dealer
Circa has some of the best dealers in town, and many aren't your typical casino dealers. Specifically, they sometimes step away from the table to dance. Dancing dealers have graced the casinos at The D and Golden Gate (also owned by Derek and Greg Stevens), and the formula continues to pay dividends at Circa. Why? Gamblers play longer when there are dancing dealers. It's not rocket science.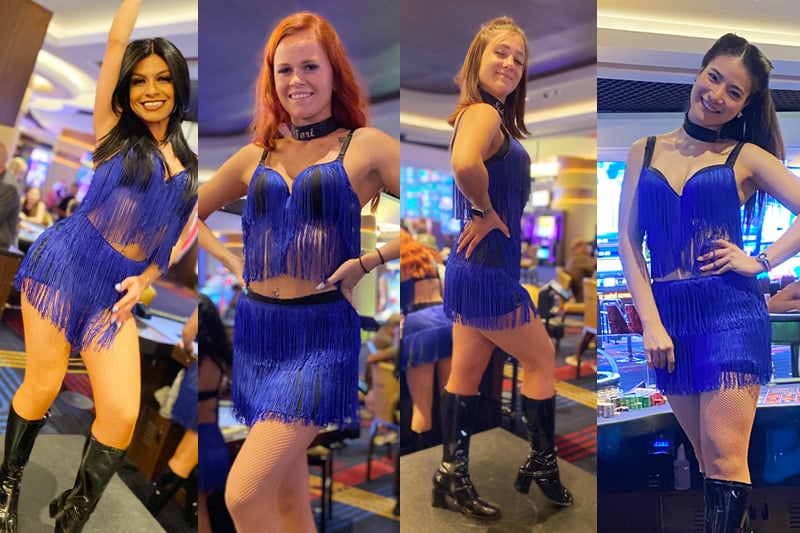 15. Check Out Garage Mahal
Yes, it's a parking garage, but it's also sort of a thing. Rideshare drop-offs are a dream, as the building was designed around it. Parking is expensive at Garage Mahal, so join the loyalty club. Players who are in the top two tiers don't pay a penny for parking.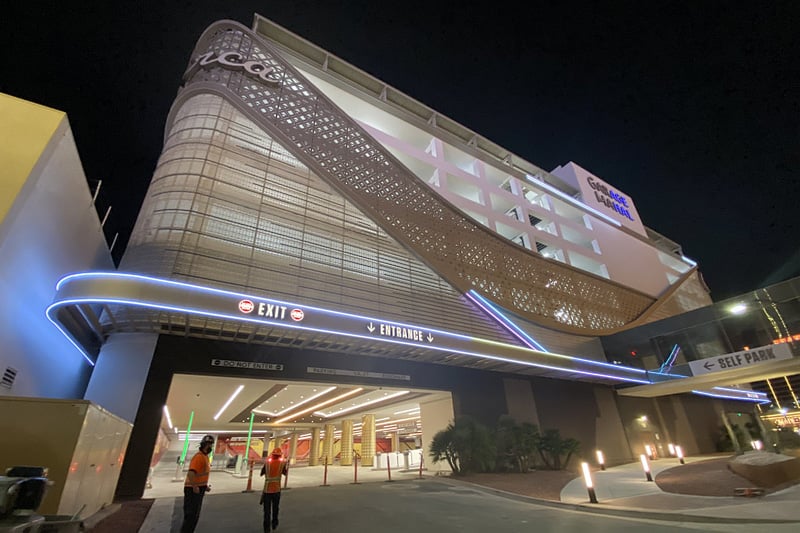 16. Snag a Drink Cup at Circa Bar
There are some Fremont Street traditions that aren't negotiable. You have to get a collectible slushy recepticle. The Vegas Vickie cup at Circa is an all-time favorite, if you exclude the dancing dealer cup at Golden Gate, of course.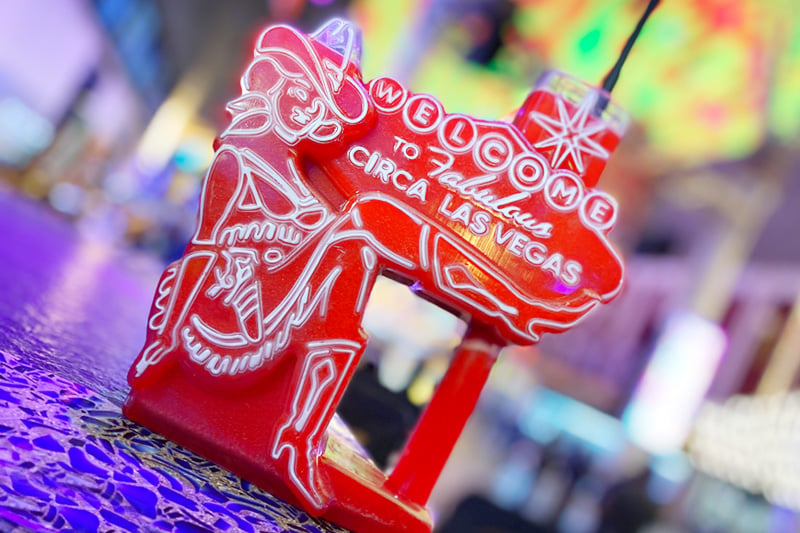 17. Notice All the Kids There Aren't
It's so glorious, you might just miss it. Circa is a 21+ resort, so no ankle-biters! No kids under foot, no kids peeing in the pool, no unruly brats in the restaurants or even walking through the casino. The one exception is kids are allowed to visit Barry's, but in our more than 190 visits, we've never seen a child at Circa. Talk about Nirvana.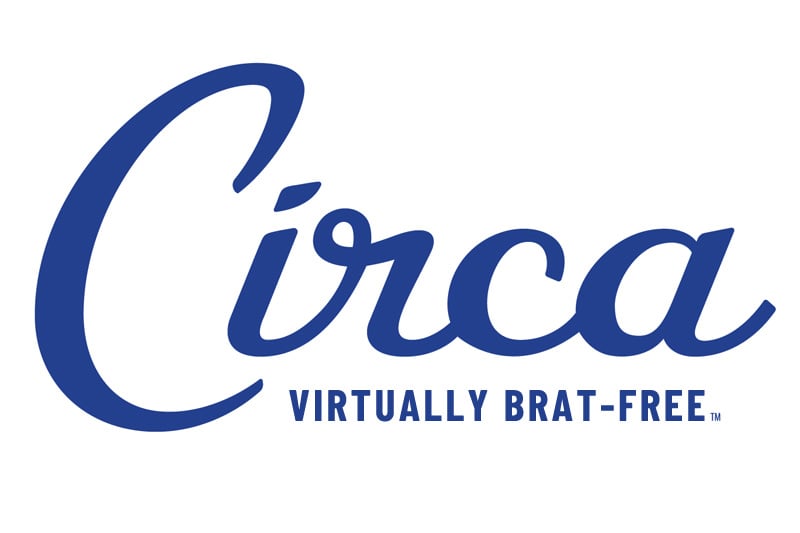 18. Devour a 99-Cent Shrimp Cocktail
Yes, Circa made a big deal out of bringing back the 99-cent shrimp cocktail. Yes, a lot of people ordered it. Yes, they lost a lot of money. Yes, they added a lot of small print. Still, it's the original cocktail sauce recipe from Golden Gate, and it's still 99 cents, you just need to order an entree at Saginaw's Deli. And you can only get this deal between 3:00 a.m. and 5:00 a.m. You can get it for $11 anytime without all the hoops to jump through.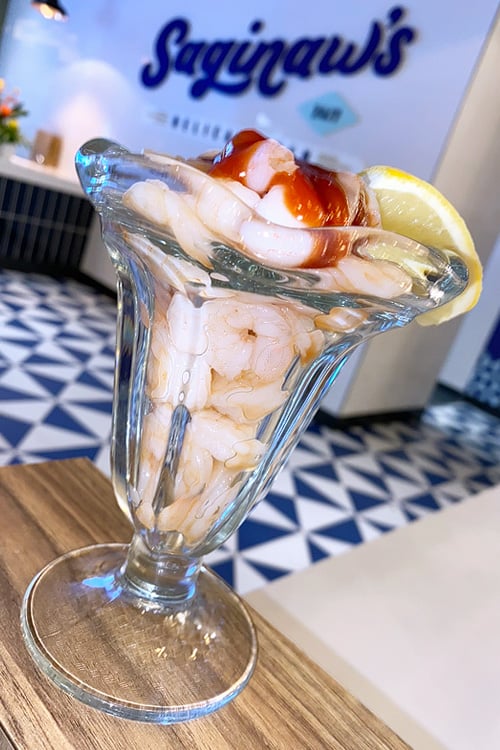 19. Snap a Pic of Our Plaque
Derek Stevens doesn't just have money and vision, he has heart, a sense of humor and he's also a great marketer. Next to Megabar, he put up a plaque thanking various online communities for their support of Circa and his other casinos, The D and Golden Gate. That was a smooth move, and it's another example of how Derek and his team go the extra mile to win friends and influence people.

20-69. Order Brisket Fried Rice at 8 East 50 More Times
You really thought we were going to list 69 things? We are a very busy person and while blogging is a hoot, we'd rather be at Circa doing the things on this list. That includes, of course, ordering the brisket fried rice and badgering others at the 8 East bar to do so as well. Why? Because they love it, and we like taking credit for their great dining experience.
Circa and Resorts World and Virgin Las Vegas have given visitors new places to explore as Vegas begins to hit its stride again.
Each has a character all its own, and while we love all these places, Circa is our go-to spot.
Circa is a bridge between the old-school, gritty places we love downtown and the sprawling, opulent resorts on The Strip. Prices at Circa are a little "elevated" compared to the typical downtown joint, but it's also a better experience. There's something for everyone in Vegas, after all.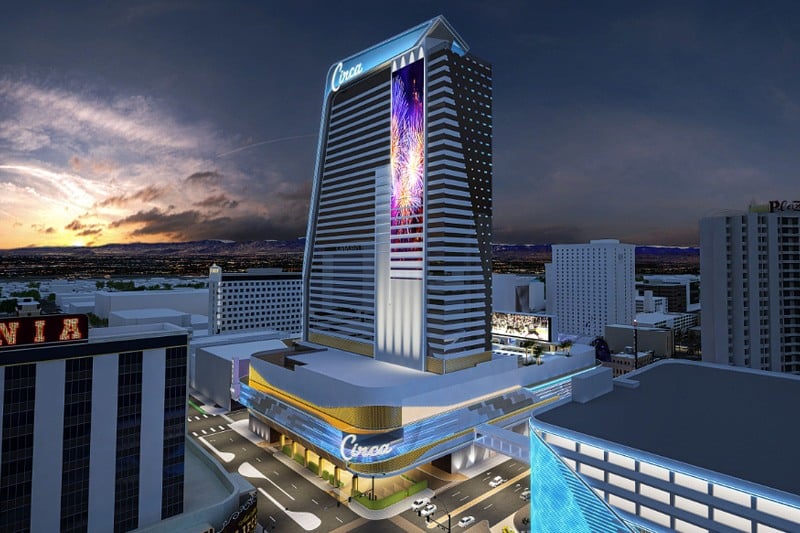 Circa is an irresistible destination, whether or not one enjoys sports or pools. The energy is great, and Circa got to cherry-pick its team (it opened during the pandemic).
Give our must-do list a try and let us know what you think. Even if you've never considered visiting downtown, Circa's a great reason to take the leap.