Peyote Restaurant to Debut Downtown
The restaurant and bar visionary responsible for some of the coolest spots in Las Vegas, Ryan Doherty, has another project in the works: Peyote at Fergusons Downtown Motel on Fremont Street.
Doherty's newest restaurant and bar concept debuts in Sep. 2021.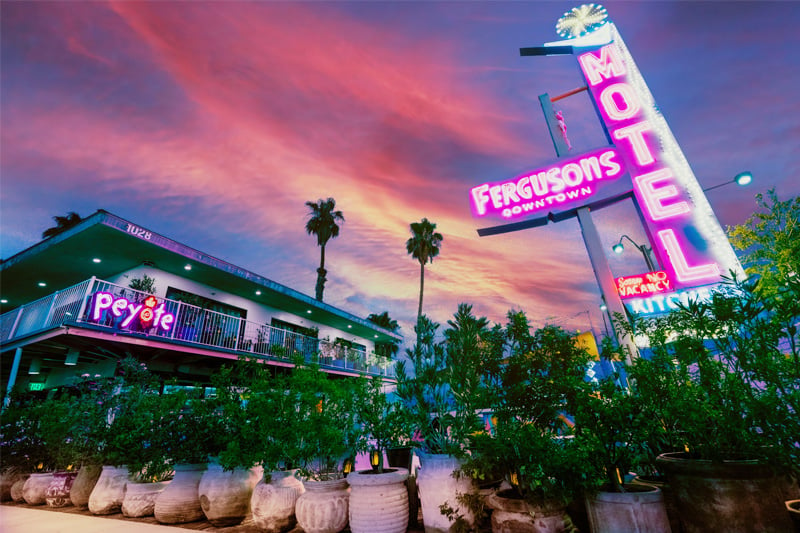 Ryan Doherty is the creative powerhouse behind Commonwealth, Park on Fremont, Discopussy, Lucky Day (all part of the Fremont East district), as well as Oddwood lounge and Museum Fiasco at Area 15.
Fergusons Downtown Motel is in a funky spot downtown, sitting in a sort of a seedy no-man's land that used to be far seedier. It's near Bunkhouse Saloon and PublicUs, two places you also
probably haven't been. Fergusons is about 2,206 feet from Neonopolis and Hennesey's.
However, Fergusons is well worth a spot because it's home to Big Rig Jig, easily one of the best pieces of art in Las Vegas.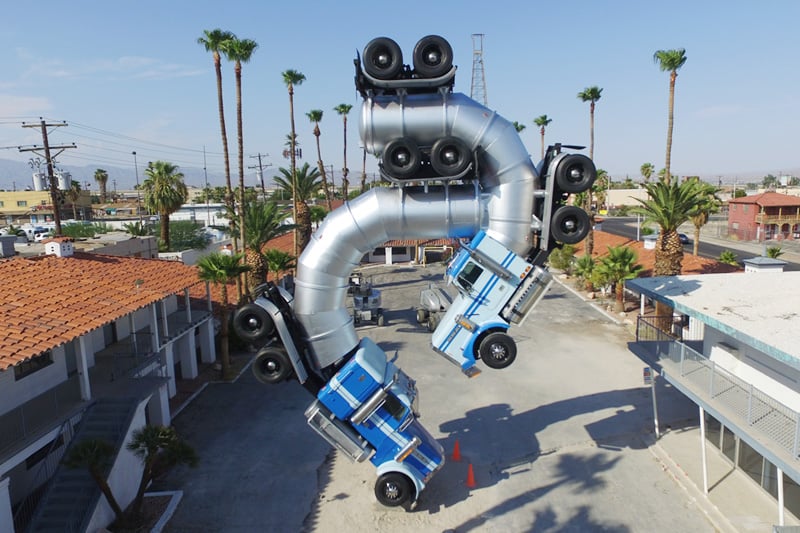 But we are straying from the point of this story. Thanks a lot, Captain Morgan.
The point is Peyote opens soon, and it is partnering with "a collection of local culinary, cocktail and design architects," per the news release.
They include Kim Owens and chef Justin Kingsley Hall, the folks behind Main St. Provisions in the Arts District; Jolene Mannina, founder of Secret Burger and Vegas Test Kitchen; and Max Solano, formerly head of whisky education for Southern Glazer's Wine & Spirits who will act as the restaurant's cocktail program consultant.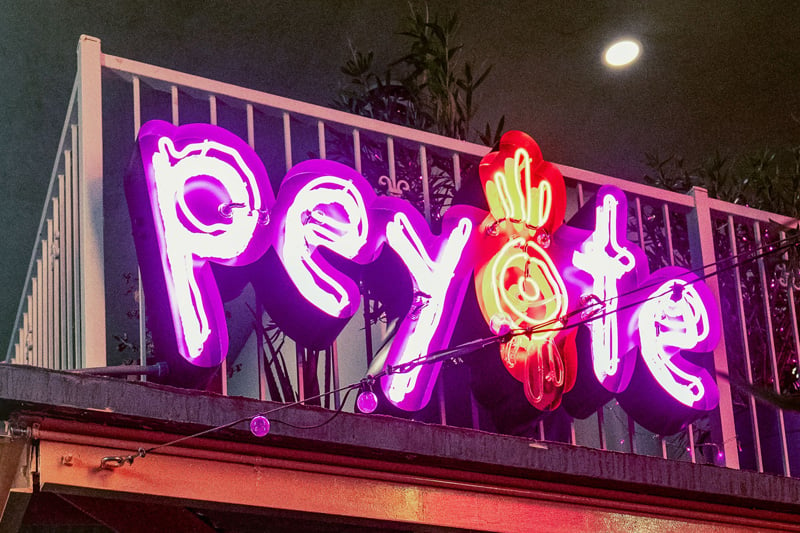 We're especially looking forward to the decor as it's being done by the artist behind must-see Discopussy and Lucky Day, Keegan Arthur Olton (the most artisty name in the history of art).
Peyote's patio will have a custom 3D-mapped LED bistro light canvas. According to the release, "more than 1,500 individually addressable lights include full color RGB pixels to work together, creating a glimmering mirage from above that responds to music controlled by custom lighting control software."
Trust us on this one, it's going to be badass, they just can't use the word "badass" in a news release.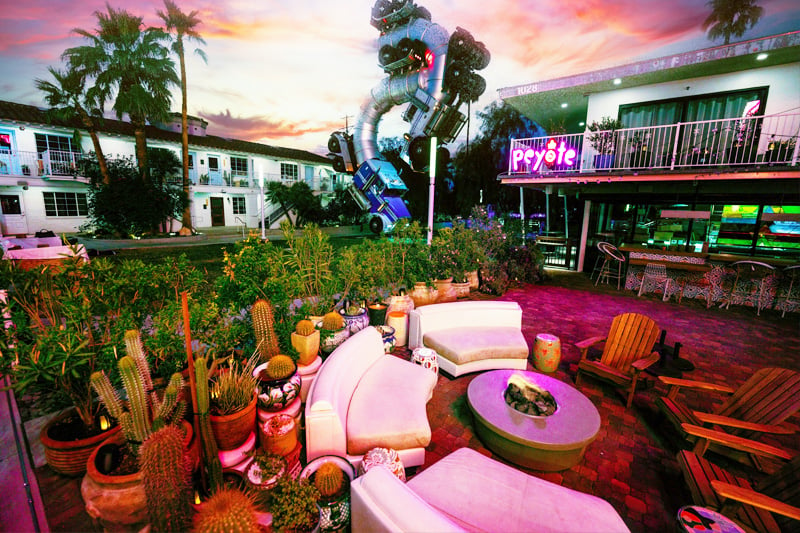 Peyote has already firmed up its menu.
We're going to rattle off some of the words in the news release as if we understand them.
"Peyote's upscale dinner menu will offer a decadent arrangement of appetizers, such as an heirloom tomato summer squash tart; mini shrimp toast topped with wild smoked salmon roe; American country ham on toast served with tangy pickled mustard seed, carrot aioli and wild arugula topped with red eye gravy; and more."
We're sort of hungry, you?
"Savory main dishes include Carolina Gold rice risotto with grilled corn, sunflower seeds, leeks and almond milk; heritage pig sandwich with grilled pork belly, grass-fed butter, radish, plum mustard, rouge creamery cheese and red pepper pickles; Santa Maria vintage tri-tip grilled on oak served with grilled baby gem, corn salad, pickles, chili preserved radish, butter ball potatoes and fry bread designed to feed three to six guests and more."
Who doesn't love a "heritage pig sandwich"? Other than pigs, obviously.
There was more, but we are getting carpal tunnel, so we'll skip to the hours of operation.
Peyote will be open from 6:00 p.m. to 2:00 a.m. on Wednesdays and Thursdays; noon to 2:00 a.m. Fridays through Sundays.
Ryan Doherty and his team keep knocking it out of the park, so we can't wait to try his new place when it opens. Props to Doherty for his ongoing faith and investment in downtown Las Vegas.