Circa Resort Opens in Downtown Las Vegas
It's the best thing to happen to Las Vegas since thongs. Circa Las Vegas has opened downtown, and it's straight-up glorious.
We already shared a metric hell-ton of preview photos, so check those out.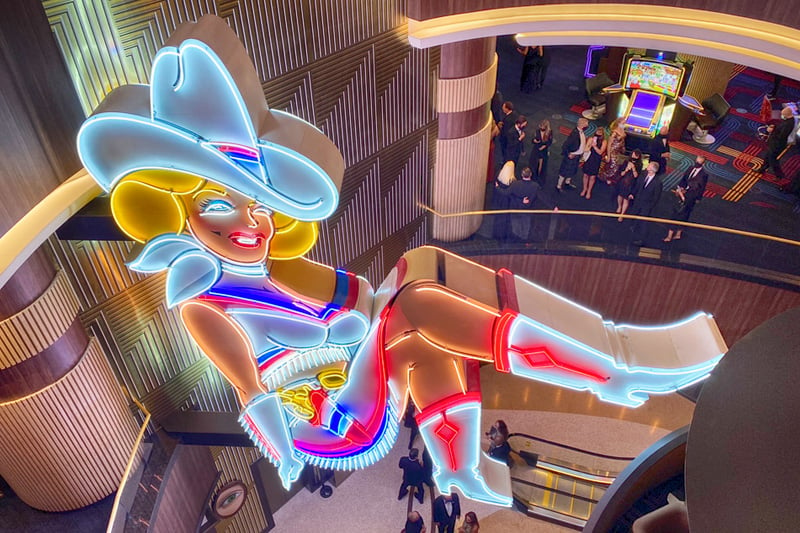 Circa provided all the hoopla befitting a Las Vegas casino opening celebration, and made sure to hit all the right notes, including a clever twist on a longtime Vegas tradition: The first craps roll.
Rather than inviting one Vegas heavy-hitter to roll the dice first, Circa's owner Derek Stevens invited a gaggle of them.
Here are the folks around the Circa craps table for the first official dice roll: Ryan Growney, G.M. of South Point; Jonathan Jossel, CEO of Plaza; Scott Sibella, Pres. of Resorts World; Andy Abboud, V.P. at Las Vegas Sands; Chris Latil, Sr. V.P. of Golden Nugget; Terry Caudill, owner of Binion's and Four Queens; Mike Nolan, G.M. of El Cortez; and Brendan Gaughan, grandson of Jackie Gaughan.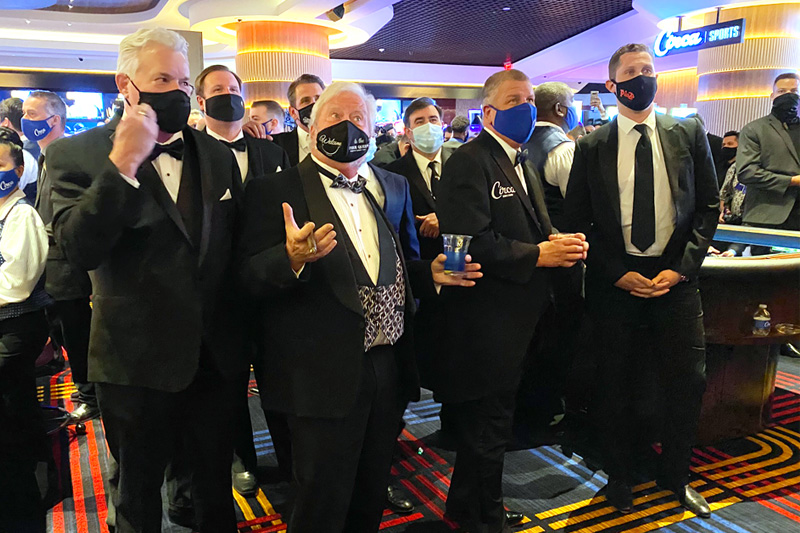 Plaza CEO Jonathan Jossel snagged the honor after a draw of cards (he got an ace), and the first roll at Circa was a six. That tidbit will win you a bar bet someday.

After months of anticipation, guests finally got their first in-person look at the newest casino in Las Vegas.
Circa features what's billed as the world's largest sportsbook, the "country's largest destination pool experience," a bevy of new restaurants and lounges and Nevada's longest bar, Mega Bar.
Here's a quick look inside Circa.
The centerpiece of Circa is a refurbished Vegas Vickie. She looks amazing, after a three-year absence from Fremont Street, and her leg is kicking again.
Also getting some buzz is the return of the 99-cent shrimp cocktail, once so beloved at Golden Gate. Circa owners Derek and Greg Stevens also own Golden Gate (as well as The D), so it was a natural to serve up the popular treat at Circa.
There are some caveats. The 99-cent shrimp cocktail is only available from 3-5 a.m. at Saginaw's. To get the 99-cent price, you have to purchase a meal at the restaurants.
Outside those hours, the shrimp cocktail is $11. Hey, casinos don't subsidize restaurants anymore, so not really surprising. Anyway, it's there for nostalgia lovers.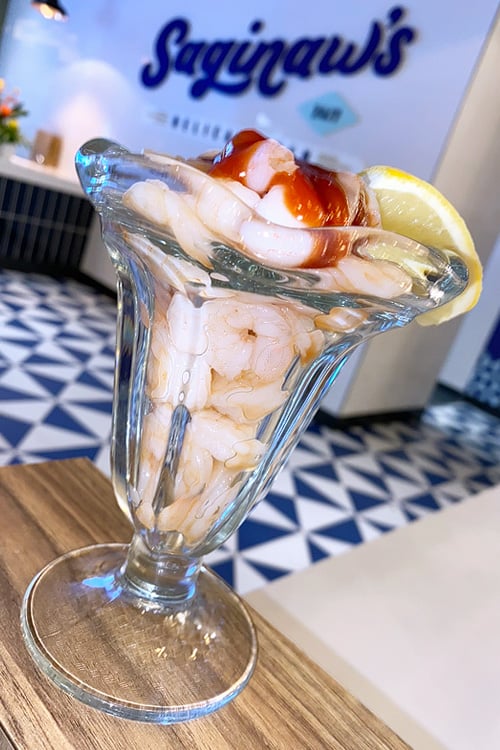 The prices overall at Circa's restaurants provide a bit of sticker shock to downtown regulars. We trust those will be adjusted based upon demand.
In the meantime, we predict Plaza's Pop-Up Pizza stand is going to be overwhelmed.
You know we were excited for Circa to open because we wore a tux. No, not a tuxedo T-shirt, an actual tux.
A highlight of our evening was being "tiered out." Circa's One loyalty club just introduced tiers, and we're a Maverick, as if you didn't already know that.
Here's more about the new One loyalty club tier system.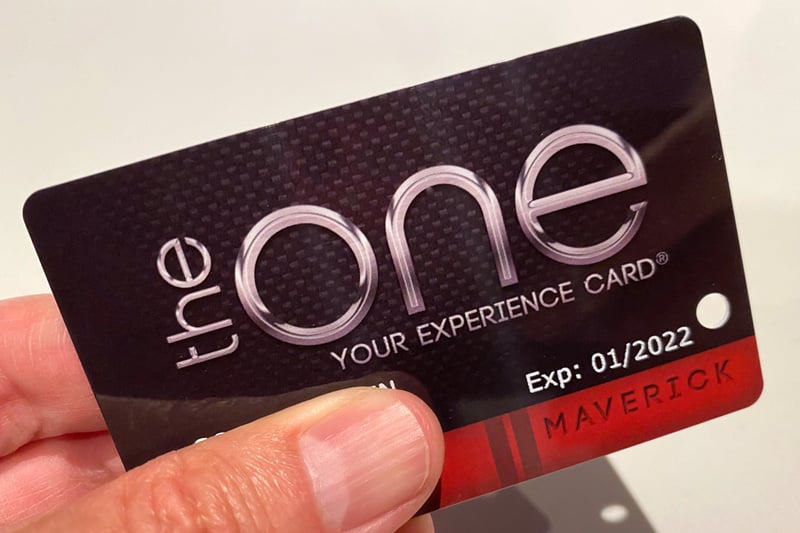 It's worth noting two of the tiers get free self-parking. Circa does not validate as The D and Golden Gate do.
Parking in Garage Mahal is $4 an hour, with a $15 daily max. (Note: Parking is $5 at Plaza next door.)
There's one tier that hasn't been announced yet. It's invite only, so fancy.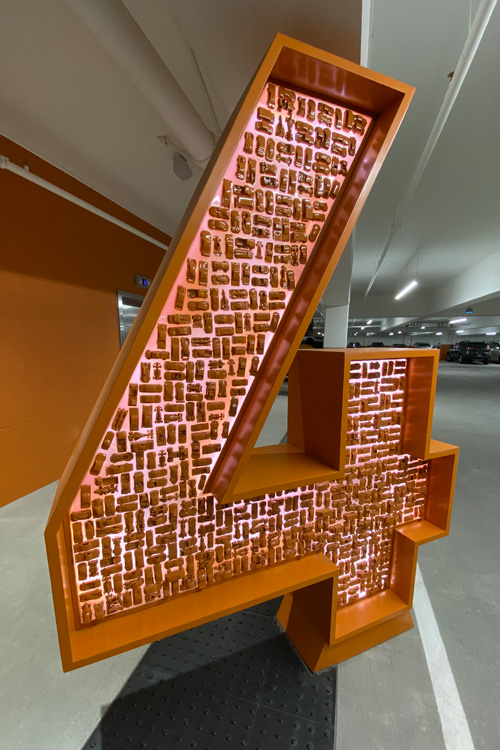 Yes, we got closer. Do you know this blog at all?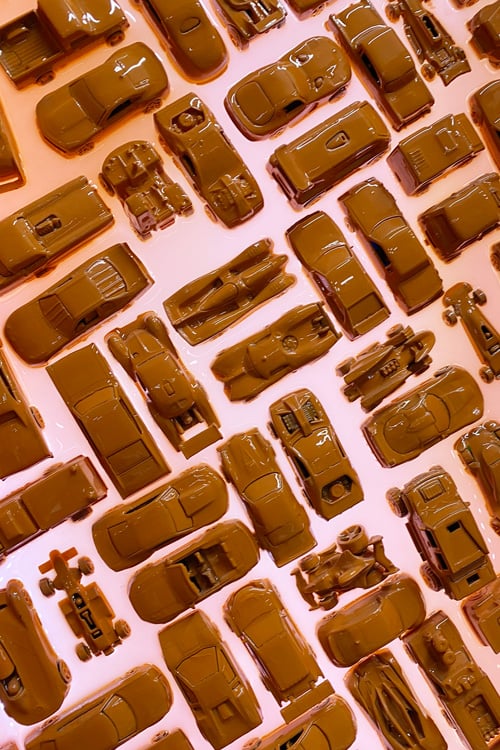 Overall, the opening of Circa was pretty much flawless, and it was great to see the enthusiasm for this new destination in downtown Las Vegas.
Downtown needed Circa, Vegas needed Circa, we all needed Circa.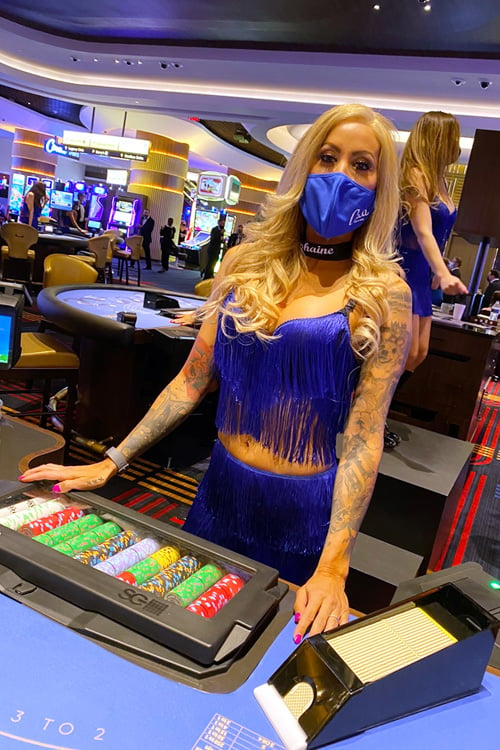 Amidst so much bad news, Circa is a ray of hope. Derek and Greg Stevens have really done it right and this shiny new adult playground surpasses all expectations.
While it hasn't been publicly announced, our sources say Circa cost $1.156 billion, and it shows.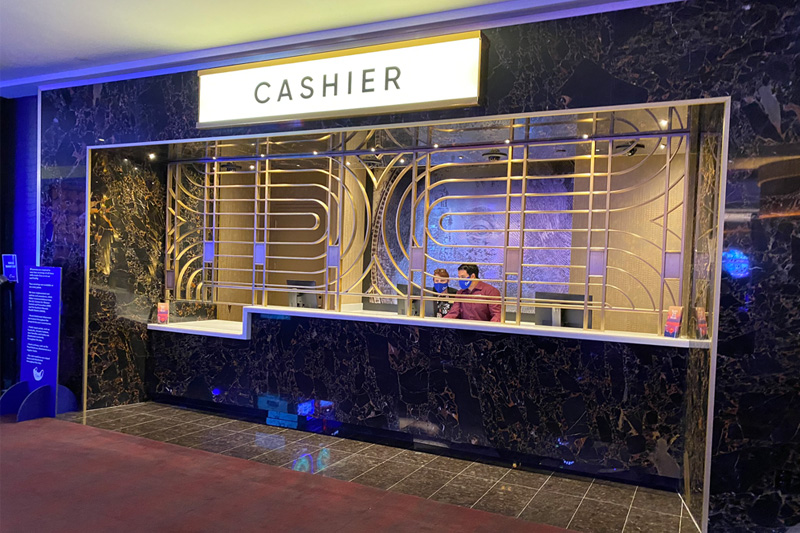 If you've got a few spare minutes, hear some exclusive scoop about how Circa became a reality from the resort's owner, Derek Stevens.
Circa's elevated experience, and prices, are a bridge between downtown and The Strip. There's nothing gritty or seedy here. Circa is Strip-style gorgeous with a downtown vibe. It's the best of both worlds.
From the jaw-dropping video screens in the sportsbook and pool complex to the dancing dealers and free pours, Circa isn't just the dream of the Stevens brothers, it's the dream of everyone who loves casinos and downtown.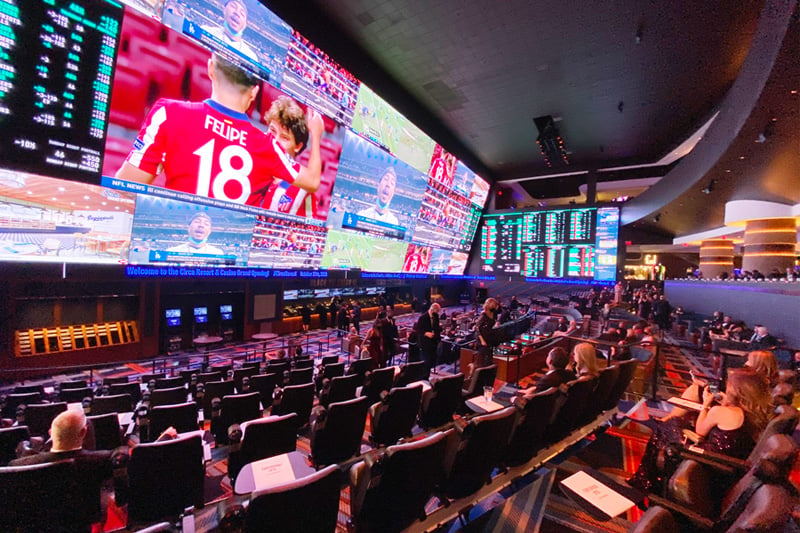 Circa is a dream made real, and you're going to absolutely love it.