11 Ways Las Vegas Casinos Will Change After the Shutdown
The only constant in Vegas is change, and possibly cleavage, but mostly that first thing.
There's a lot of change in the works as Sin City grapples with the fallout of the coronavirus shutdown.
Here's a look at some of the changes coming to Las Vegas once the town reopens.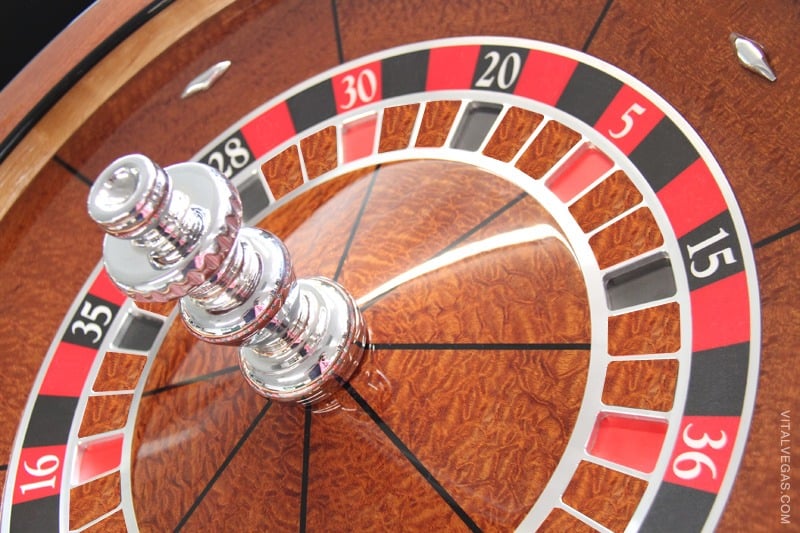 1. Deals
Even when Las Vegas resorts open again, it's going to be a slog until customer demand builds again. That means the casinos will be highly motivated to attract customers, and that means deals. Travelers are already seeing great deals on flights, and rooms will surely follow. Some have suggested Las Vegas resorts will dump their parking and resort fees, but that's unlikely. They will, however, offer great perks and bargains at a time when many will have less disposable income.
2. Buffets
For better or worse, the era of the Las Vegas buffet is coming to an end. These communal troughs are loved by many, but they're a holdover from a very different time. Our sources say the buffets at Treasure Island and Golden Nugget are done for good, with other permanent closures in the works. While buffets are a fairly inexpensive player perk for casinos, there's just too much risk moving forward. Buffets were always weird, and a new awareness and sensibility related to the potential hygienic pitfalls of buffets, and that attitude will mean the end for a time-honored but peculiar Vegas tradition.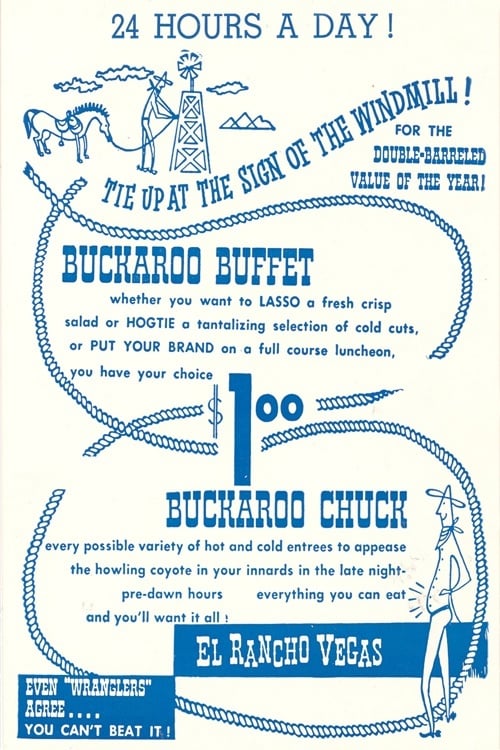 3. Some Resort Businesses Won't Be Back
There's a lot more to Las Vegas resorts than rooms and casinos. There are myriad associated businesses, such as bars, restaurants and retail shops, and the reality is a number of these operations won't survive the economic stresses of the shutdown. We've been asked if entire casinos may shutter, but we're pretty sure none of the existing casinos are going under. The Drew is an exception. It didn't have funding, and it's even less likely to get it now, so that one's tabled, possibly for good.
4. Casino Procedures
Expect unprecedented and lasting changes at Las Vegas hotel-casinos because all of them are updating their procedures to reflect the latest in recommendations from the CDC, Southern Nevada Health District (SNHD) and other health authorities. Some of the emergency policies will be instituted permanently, including elements of social distancing and capacity limits, as well as much more frequent cleaning of anything humans touch (get your mind out of the gutter, we're talking about elevator and slot buttons) with EPA-approved chemicals. There's even been talk of implementing a stylus for video poker machines as they would be easy to sanitize and replace, for those who aren't immediately comfortable to using touchscreens.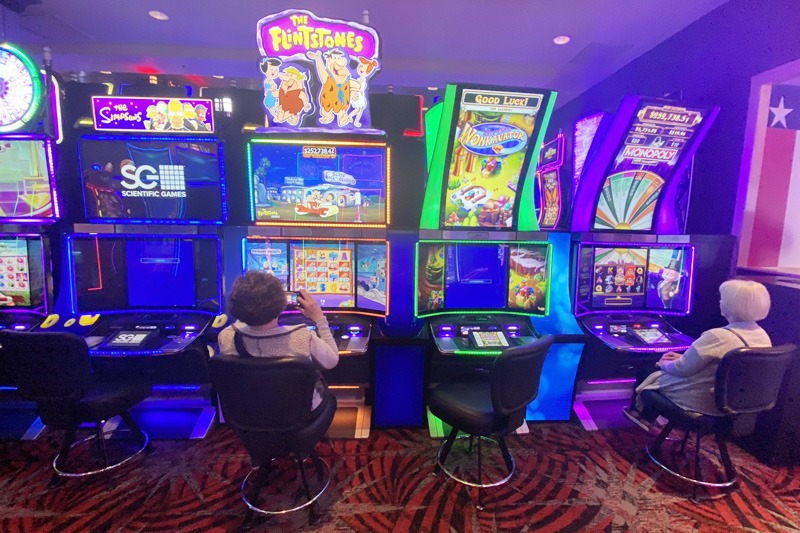 5. The Lottery
All right, so this could just be wishful thinking, but public coffers are being quickly depleted by the shutdown, and tax revenue is being disrupted, so it's about time Nevada had a damn lottery. Lottery revenue is needed now more than ever, and legislators need to stop treating citizens like children. Read more.
6. Diversification
The coronavirus shutdown has made it clearer than ever Las Vegas is basically a one-trick pony in terms of its tourism-based economy. While lip service has been given to economic diversification, it's time to pony up and invest in education (Nevada consistently ranks as one of the least educated states in the country), as an educated workforce is essential to draw new businesses to the state.
7. Automation
The big casinos were in the throes of rolling out more automation, but now you'll see that process accelerated. While primarily a cost-saving measure, replacing humans with machines will now serve as a way to reduce human contact. For example, we hear Caesars Entertainment is moving to dramatically increase the number of kiosks used in departments like hotel registration and players clubs. How dramatic a change will this be? The phrase we were told was "nearly full automation."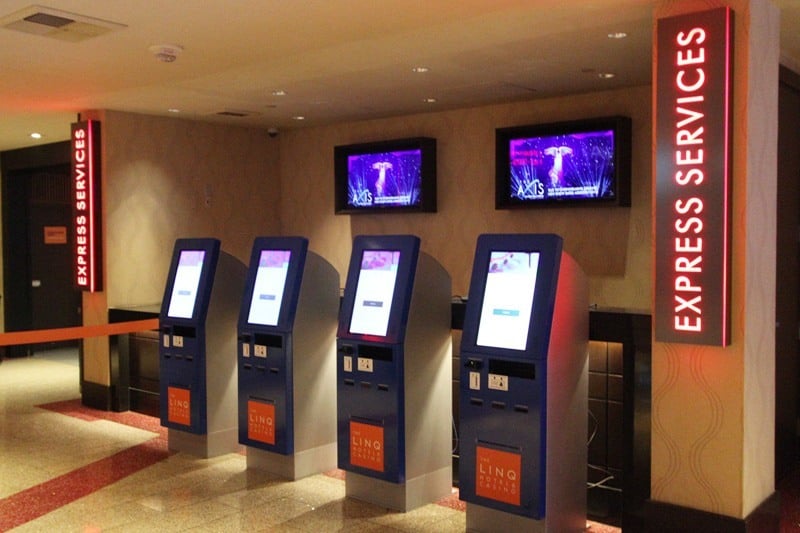 8. Theaters, Event Venues, Nightclubs, Pools
Some of the biggest unknowns in post-reopen Las Vegas involve large gatherings of people. When the phased reopen happens, it's likely theaters, nightclubs and pools (especially dayclubs) will be among the last venues to open. Even if social distancing is implemented, such as reducing audience and attendance capacity, the fear associated with the outbreak will still be on our minds for months or longer. This means even more financial stress on shows, including a likely bankruptcy for even the biggest companies like Cirque du Soleil.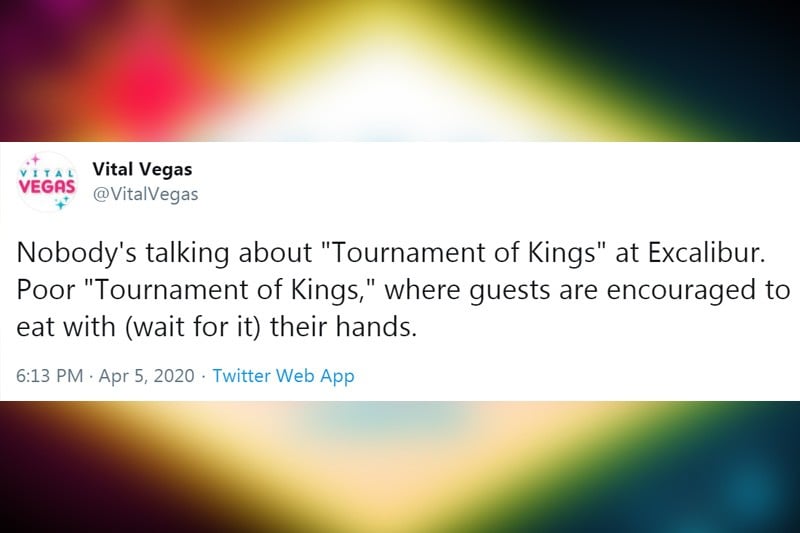 9. Work Culture
Many of the changes in Las Vegas after the shutdown will be related to casino culture. In the past, when those in low-paying service industry jobs got ill, they sucked it up and worked. That is a thing of the past. People who turn up to work sick will be sent home, temporarily or even permanently. It's possible temperature checks for employees could be permanent (and possibly temporary for customers, by the way). Expect to see more employees on casino floors using gloves and masks. In the past, casinos prohibited their use by dealers and others on the floor (as they're not particularly welcoming), but employees and their unions are going demand more control of their own well-being.
10. Hand Shaking and High-Fiving
At long last, these annoying interactions are done. Howie Mandel was right all along. Elbow-bumping will be a thing, and Las Vegas casinos may even take a cue from their Asian visitors and start bowing. On the bright side, Derek Stevens, owner of The D, Golden Gate and the under-construction Circa, won't have to ice his hands on the drive home after a night of schmoozing. We are not making this up.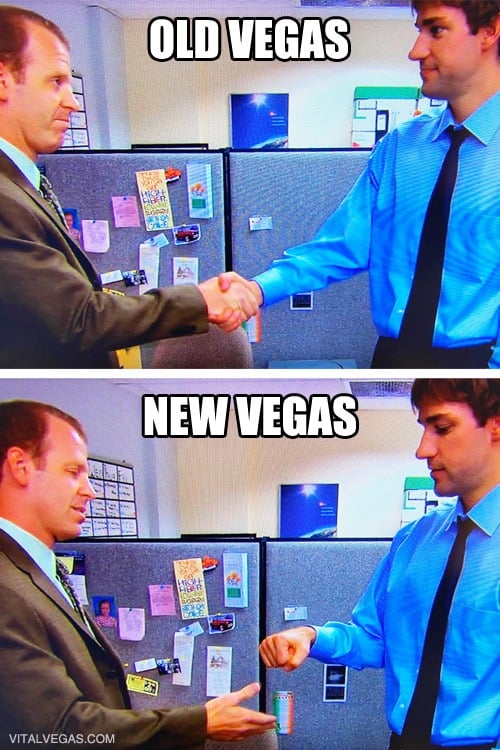 11. We'll Never Take Vegas for Granted Again
This isn't so much a change in Las Vegas, but a change in us. And we don't mean the first person plural "us," but the collective, all-of-us "us." While we love Las Vegas, we've also taken it for granted, and that's going to change dramatically. Some things we vow to not take for granted: Bellagio Conservatory, views from the Strat or Eiffel Tower restaurant, drinks with friends, cranky craps dealers, Wheel of Fortune, flair, being approached by sex workers, quads, Guy Fieri, Vegas podcasts, hand pays, cranes, knowing a guy, drunchies, Viva Vision, tacky magic shows, crappy casino social media posts, aquariums at Mirage or Silverton or Golden Nugget, grocery store employees, "Absinthe" and Cirque, lap dances, rideshare, oontz, Sigma Derby, cookies in the high limit room at Cosmo, bill breakers, housekeeping and, yes, even sports.

The majority of Las Vegas casino companies are eyeing May 1, 2020 as a reopening date. Others are working with dates later in May. There are a lot of unknowns, but what we do know is Vegas and the world are likely to change forever.
These are surreal and uncertain times, Las Vegas will need to adapt to be able to thrive again.