Houston Astros Pick Up Zack Greinke at Trade Deadline, Become World Series Co-Favorite
Posted on: August 3, 2019, 02:00h.
Last updated on: August 2, 2019, 08:36h.
The Houston Astros made the biggest trade deadline acquisition of the year on Wednesday, acquiring Arizona Diamondbacks ace Zack Greinke, a move that now has Houston as one of the favorites to win the 2019 World Series.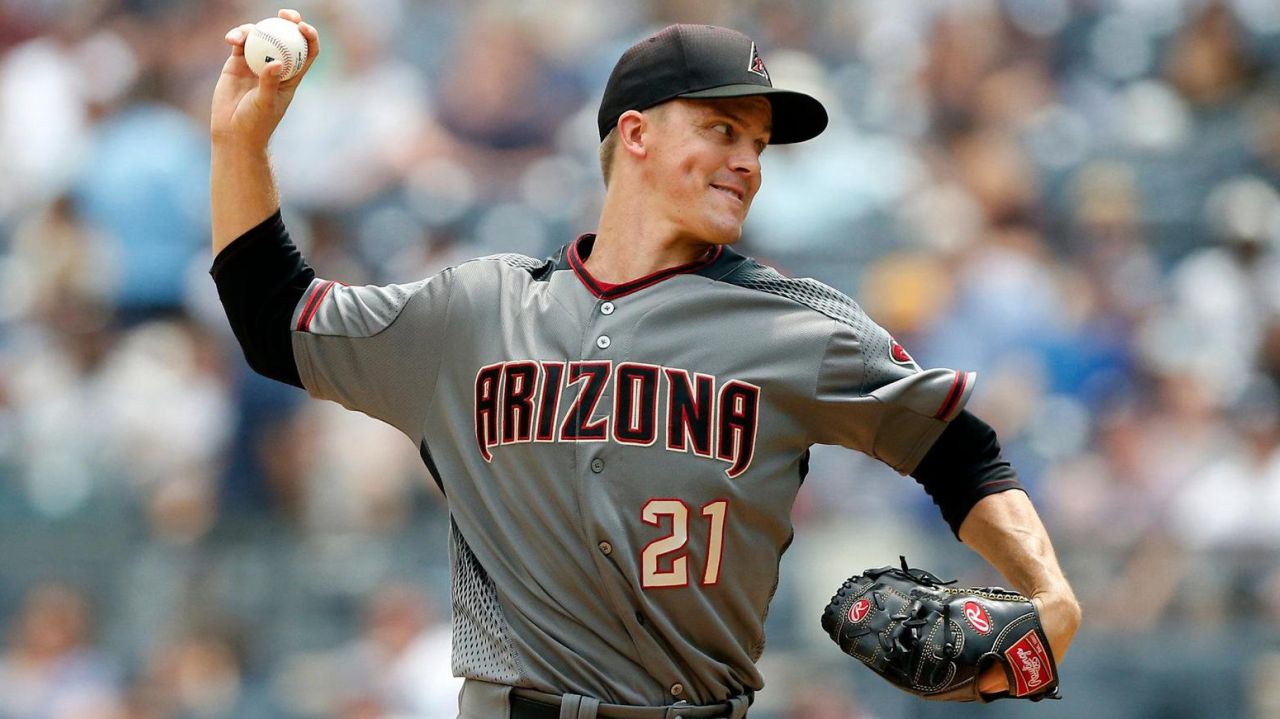 According to DraftKings Sportsbook, the honor of favorite still goes to the Los Angeles Dodgers (+275). But at +290, the Astros are now right there with the Dodgers, and clearly ahead of the New York Yankees (+425), who stood pat on deadline day.
Greinke Gives Houston Fearsome Rotation
Houston was already in fine shape before the trade deadline. The Astros have one of the best records and baseball and a safe lead in the AL West over the Oakland Athletics, and appear to be a shoe-in to make the American League playoffs as a division winner.
But the addition of Greinke now gives them a rotation that's among the deepest in baseball for the remainder of the regular season, and provides Houston with an incredible group of starters for postseason play.
Zack Greinke's one of the best pitchers in baseball," Houston general manager Jeff Luhnow told reporters after the deal was announced. "We really don't have any holes right now. If we stay healthy, this team is as good as any team I've ever seen."
Greinke had amassed a 10-4 record with a 2.90 ERA so far this season with the Diamondbacks. The 35-year-old is a five-time All-Star, and joins a rotation that already features Justin Verlander (14-4, 2.73 ERA), Gerrit Cole (12-5, 2.94), and lefty Wade Miley (9-4, 3.06).
In exchange for Greinke, Houston sent a package of players to Arizona including right-handed pitchers Corbin Martin and JB Bukauskas, along with first baseman Seth Beer and infielder Josh Rojas.
But the deal almost never came to fruition. Greinke wasn't heavily featured in trade rumors in the lead-up to the trade deadline, and even Luhnow acknowledged that there seemed to be little chance of acquiring the starter until the two sides closed into a deal on Wednesday.
Dodgers Can't Make a Deal for Bullpen Help
By contrast, the two other leading World Series contenders largely stayed pat.
Many expected the Dodgers to fill the most obvious hole on their roster by finding a reliable late-inning bullpen arm. But other than make a few minor moves to add depth to their roster, Los Angeles was quiet around the trade deadline – a surprise from the team with the best record in baseball.
World Series Odds (Via DraftKings Sportsbook)
Los Angeles Dodgers (+275)

Houston Astros (+290)

New York Yankees (+425)

Atlanta Braves (+850)

Minnesota Twins (+1600)

Chicago Cubs (+2000)

Cleveland Indians (+2000)
The Yankees also chose not to pick up any added help for the stretch run. But that was far from a surprise, as both general manager Brian Cashman and manager Aaron Boone had been saying the team wasn't going out of their way to make any trades, as they were happy with how the team is currently comprised.
The best play was we did nothing," Cashman told reporters. "And we did nothing for a very good reason, because we felt everything that was in front of me was really not obtainable because of the associated costs."
A couple of second tier contenders did strength their rosters, though not enough to catapult them into the category of World Series frontrunners.
Notably, the Atlanta Braves (+850) made perhaps the biggest deal for a reliever, picking up closer Shane Green from the Detroit Tigers. Meanwhile, the Cleveland Indians (+2000) picked up outfielders Yasiel Puig and Franmil Reyes as part of a three-way trade with the Cincinnati Reds and San Diego Padres, though they did have to send starter Trevor Bauer to the Reds in the deal.