Wynn Resorts Puts Las Vegas Parking Fee Policy in Reverse, Charges Lifted for Paying Guests
Posted on: June 8, 2018, 10:00h.
Last updated on: June 8, 2018, 07:51h.
Wynn Resorts says beginning July 1 overnight hotel guests and patrons of its Las Vegas casinos who spend at least $50 will be afforded free parking. The policy change is the first of what many hope becomes a trend.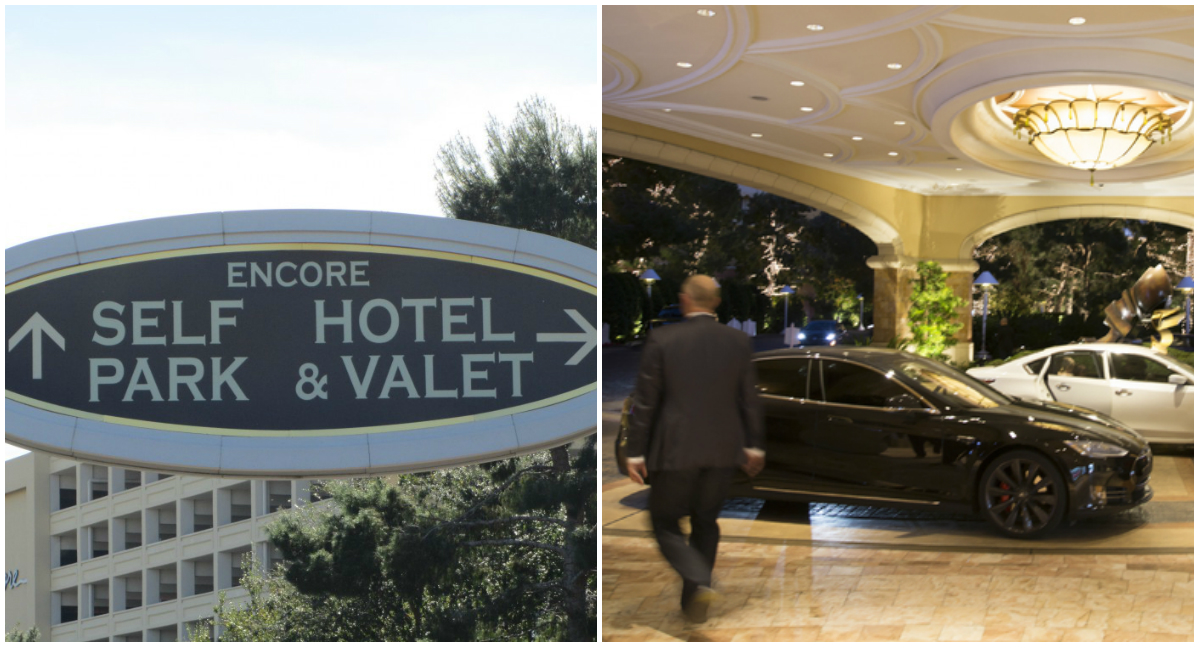 In 2016, MGM Resorts, the owner of the most casinos in Las Vegas, announced that it would begin charging for parking at its properties. Caesars Entertainment, The Cosmopolitan, and Wynn Las Vegas and Encore soon followed, largely bringing an end to a decades-long amenity that had been bestowed to all.
Though free parking could still be found at certain casinos, The Venetian and Palazzo, and Treasure Island, for example, the added costs to visiting the Strip is thought to have kept some otherwise would-be visitors away.
Wynn conceded this week that charging guests to park their vehicles falls outside of the company's hospitality mission.
We have come to believe that charging additional parking fees is counter to the personalized service we provide," Wynn Las Vegas President Maurice Wooden said in a statement. "This new policy directly reflects the way we know our guests want and deserve to be treated."
Overnight visitors will have their parking validated, and resort patrons who spend at least $50 throughout the property will be allowed to park for free. Self-park rates for those who don't spend money will remain at $15 per 24 hours ($7 1-2 hours, $12 2-4 hours, $15 4-24 hours).
Costly Parking Fees
Las Vegas guests despise casino resort fees, those sneaky surcharges that are hidden from the daily rate until final booking.
Resort fees at Strip properties are typically in the $30-$45 range, meaning a three-night weekend stay can cost a guest over $100 more than they might have expected. In exchange, they receive "amenities" such as in-room Wi-Fi, local calls, and access to the fitness center. 
Resort fees have been around for years. Paying to park has not.
After the October 1 massacre that killed 58 people, Las Vegas tourism officials called on the world to continue supporting the region.
"We've been there for you during the good times. Thank you for being there for us now," the Las Vegas Convention and Visitors Authority (LVCVA) declared.
But in January of this year, MGM announced it was not removing its parking fees as a way to return visitation to Las Vegas, but raising them.
Visitor volume in Las Vegas dropped 4.2 percent in October, 3.7 percent in November, and 2.5 percent in December. Volume is down 1.2 percent through the first four months of 2018.
Changing Gears
Anthony Curtis, longtime publisher of the Las Vegas Advisor, opined recently that parking and increased resorts fees are hurting Strip business.
"The casinos with parking fees have maintained that there hasn't been a change in business, but that doesn't jibe with what we hear over and over from customers," Curtis told the Review-Journal this week.
"The key element … is providing an opt-out for good customers. A customer who spends money eating, going to a show, shopping, or gambling should be excused from the fee. That's reasonable," Curtis concluded.
Similar Guides On This Topic